Take this classic Old Fashioned cocktail recipe to the next level with smoked ice. This classic cocktail will impress any whiskey lover.
The old fashioned cocktail has been around since the mid to late 1800s and originated in New York. As one of the oldest cocktails it's tough to just add a new modern twist. We added our own take by smoking water into smoked large ice cubes using an ice cube mold. From there we follow the classic portions of this bourbon cocktail.
Recipe Highlights
This popular choice at most bars is a simple mix of bourbon, bitters, and a cherry.
Add smoked ice cubes to enhance the flavor and a simple garnish of an orange twist.
Jump to:
Ingredients
The main ingredient is Bourbon and so the flavor of the Old Fashioned cocktail is going to vary depending on the brand of Bourbon you use. For the best Bourbon that is also affordable use Bulleit or Buffalo Trace. For something a little more elevated try Basil Hayden or Blanton's.
Good Bourbon – Or you can use Rye Whiskey as well
Cane Sugar
Aromatic bitters like angostura bitters
Cocktail cherry – Alternatively you can use Maraschino cherries or smoked cherries if you can find them.
Optional – splash of water
Garnish: Orange Peel Twist
How to Make an Old Fashioned
In a cocktail shaker, add the sugar, 3 dashes of angostura bitters, whiskey, and some ice (not the smoked ice). Shake well for about 10 seconds to dissolve that sugar.
Place your smoked ice cube in an old-fashioned glass and strain the drink into your glass. Add 2 smoked cherries to the top of the drink (or 1 Maraschino cherry) and the orange peel to the top of the glass.
Ice Cubes
Adding a fun ice cube to the glass helps with presentation. And using ice from smoked water allows the flavor to steep into the glass as the ice melts. Simply smoke water in your smoker for 2 hours. Filter it through a cheese cloth to remove any ash and then freeze in your favorite ice cube molds.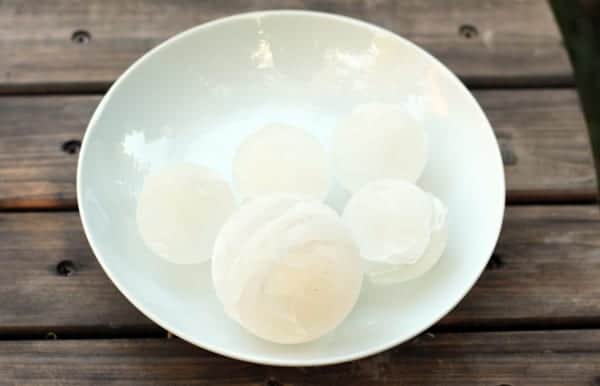 Smoked water will naturally be cloudy versus clear. If it's important for you to have a crystal clear ice cube you can follow the steps in this article on clear ice cubes.
Other Variations of a Classic
You can use simple syrup versus sugar or even maple syrup.
The best way to alter the flavor besides the bourbon is to play around with the bitters and the garnish. You can try various orange bitters or even something a little more savory.
Another great option is to use a lemon peel versus orange.
Tools
It's best to use a cocktail shaker.
Good molds for making ice cubes. Alternatively you can just use any ice cube from larger ice cube trays.
Rocks Glass or old fashioned glass. (See photo)
Other Cocktail Recipes
Mary (a certified sommelier and recipe developer) and Sean (backyard pitmaster) are co-authors of the critically acclaimed cookbook, Fire + Wine, and have been creating content for the IACP nominated website Vindulge since 2009. They live in Oregon on a farm just outside Portland.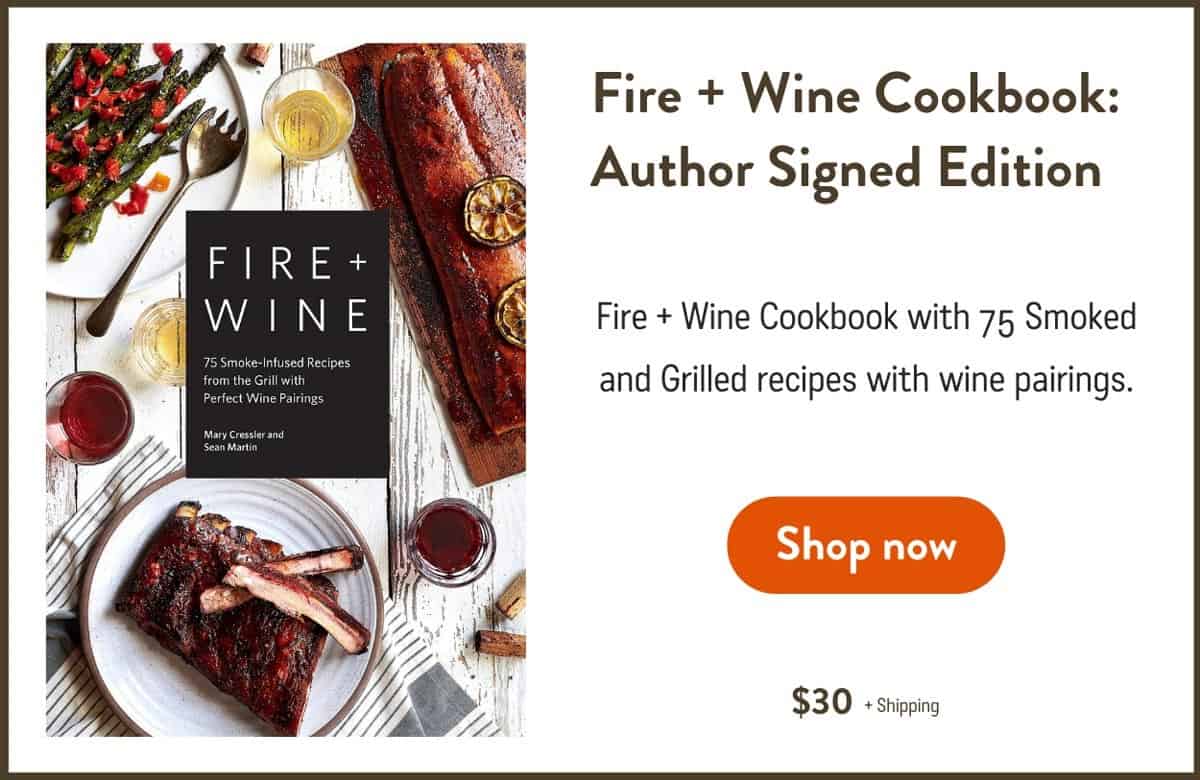 Tried this recipe? Give us a star rating and we would love to see! Mention @vindulge or use the hashtag #vindulge on all the social media handles. And consider subscribing to our newsletter where we drop all our favorite ideas and inspirations every week.
This post may contain affiliate links. This means if you click on the link, we may receive a small commission if you purchase through the link. We partner with brands we know and love and use and it helps keep the blog going!
---