We love Bourbon Cocktails in our house and this one just made it to the top of the list. A Grilled Lemon simple syrup is the base, then we add our favorite bourbon and a few dashes of cherry bitters. It's an easy bourbon cocktail recipe and one that will impress anyone.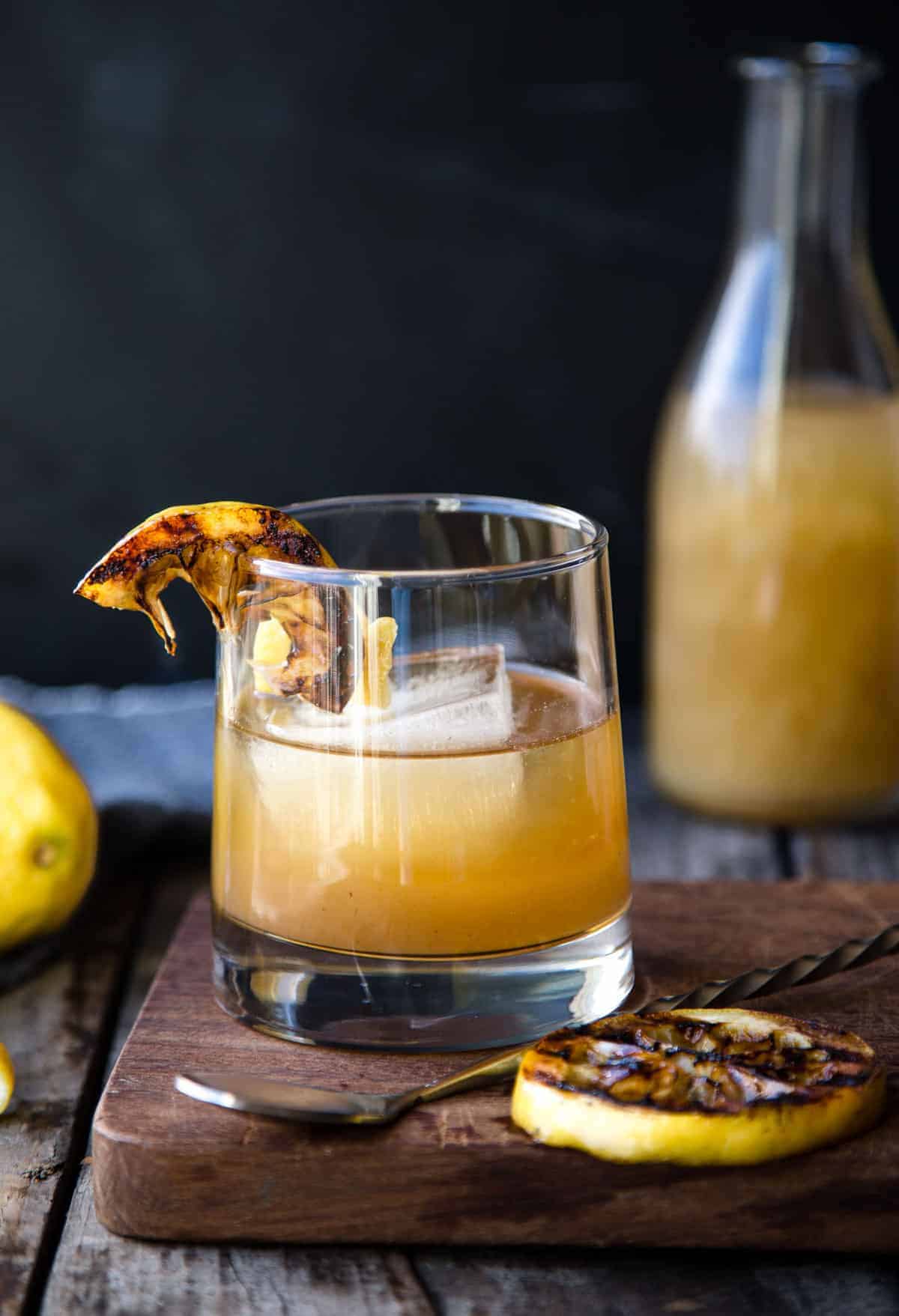 Jump to:
This cocktail is perfect, whether looking for a summer bourbon cocktail, or just something creative while grilling outside. I say that because it is so easy to make. All you need are the grilled lemons and some bourbon. Add a touch of bitters to make the cocktail pop.
We start with grilled lemons and use those to make a simple syrup.
We then make the cocktail with the simple syrup as the base.
How to Make Simple Syrup
A typical simple syrup uses a ratio of 1 part water to 1 part sugar.
In this case we modify to include the water and the grilled lemon juice. Because of the natural sugars from the lemon, we also reduce the sugar of a typical simple syrup so it doesn't come out too overly sweet. Start with our guide on how to grill lemons for the juice and use as base for simple syrup.
The ratio for the Grilled Lemon Simple Syrup is:
1 part water
1 part grilled lemon juice
¾ part sugar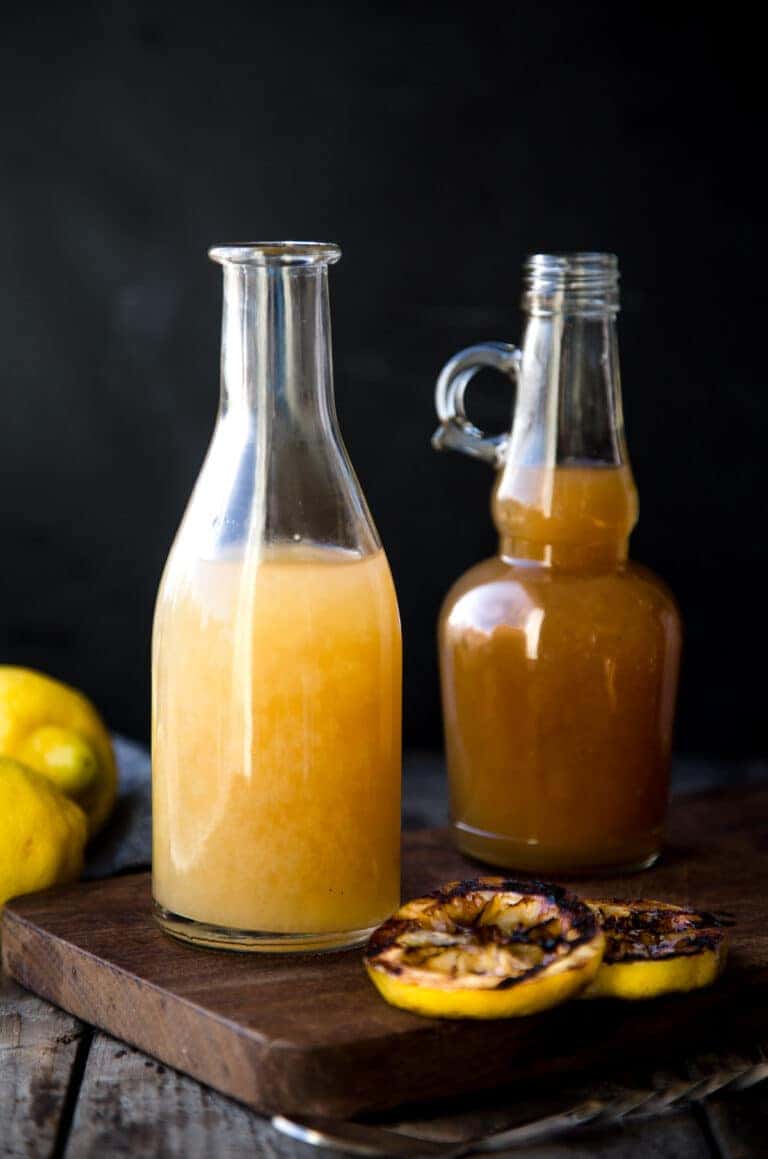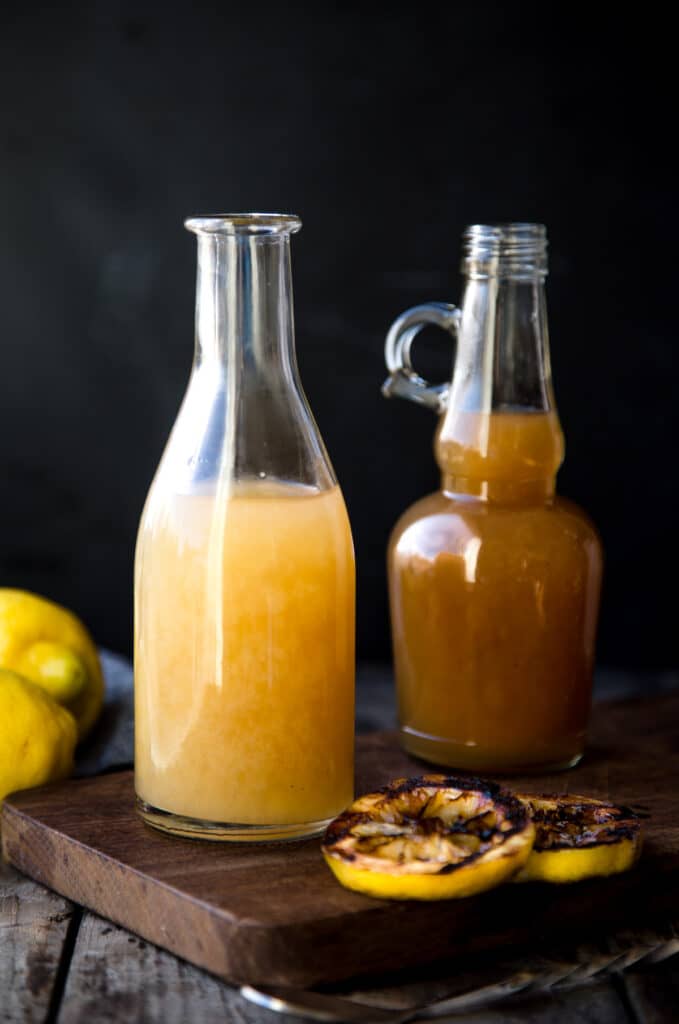 The sugar will dissolve and sweeten the liquid for any cocktail or beverage.
Simply add the water, grilled lemon juice, and sugar to a small sauce pan over medium heat, stir to incorporate and then cool it down. Store in the fridge for a week or up to 10 days.
Bitters for a Bourbon Cocktail
There are many options for bitters. Bitters are a botanically infused liqueur that take on a specific flavor profile to enhance a cocktail. In the case of this one, we use cherry bitters. Any fruit based bitters will work.
Making the Bourbon Cocktail
With any cocktail you can either make in a shaker or in the glass and stir. For this one we mix directly in the glass for each drink.
Place 3 ice cubes (or a large cocktail cube, using a mold like this) in a low ball glass.
Add 2 ½ ounces of bourbon and 2 ½ ounces of grilled lemon simple syrup.
Add three dashes of bitters.
Stir and enjoy.
For an easy bourbon cocktail, it doesn't get better than this. And it is worth the extra step of grilling the lemons.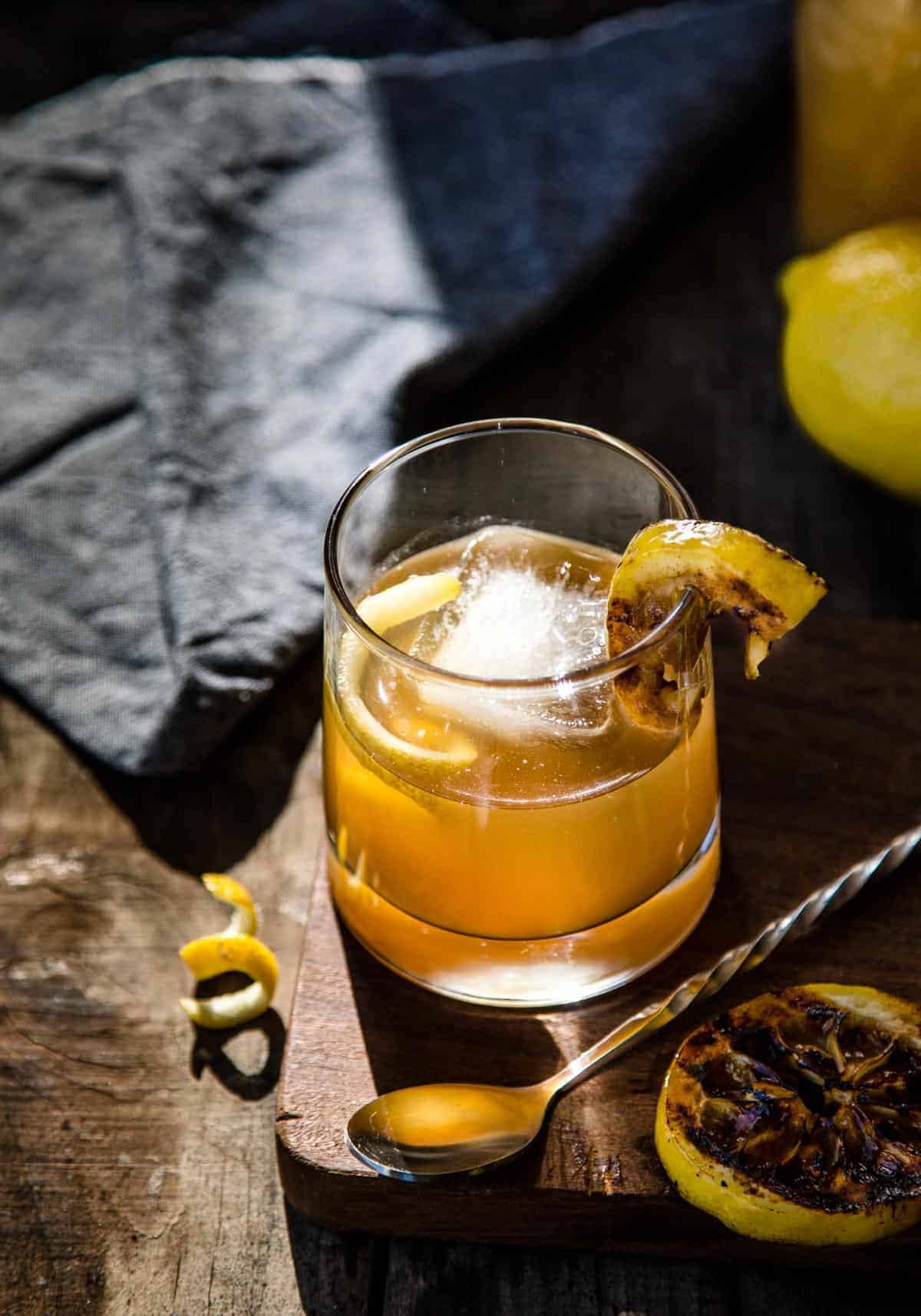 Other Great Cocktails
This post may contain affiliate links. This means if you click on the link, we may receive a small commission if you purchase through the link. We partner with brands we know and love and use and it helps keep the blog going!