For a delicious warm weather drink make this gin and lemonade cocktail with a blueberry simple syrup. It's a simple and refreshing balance of sweet and herbal flavors.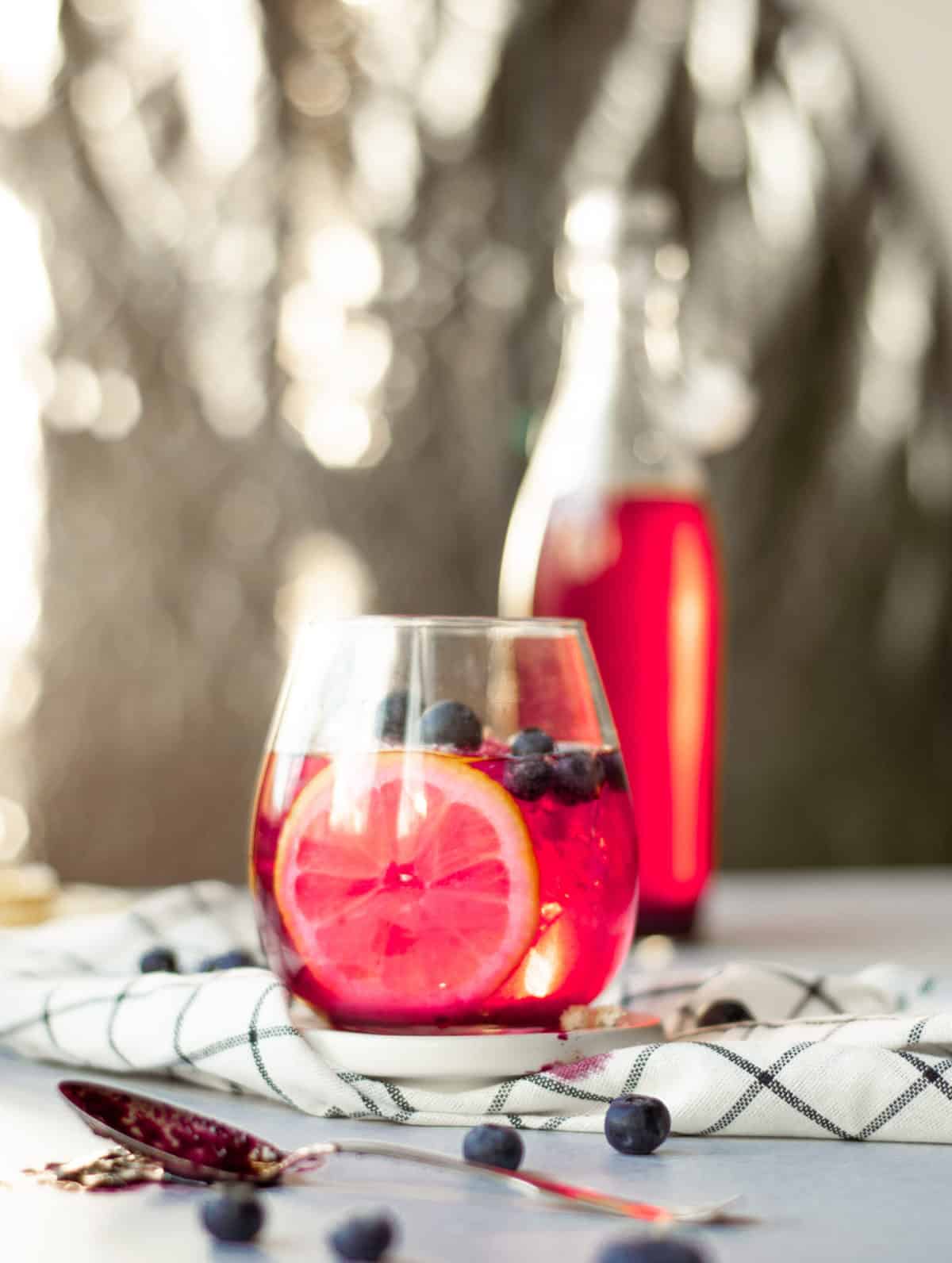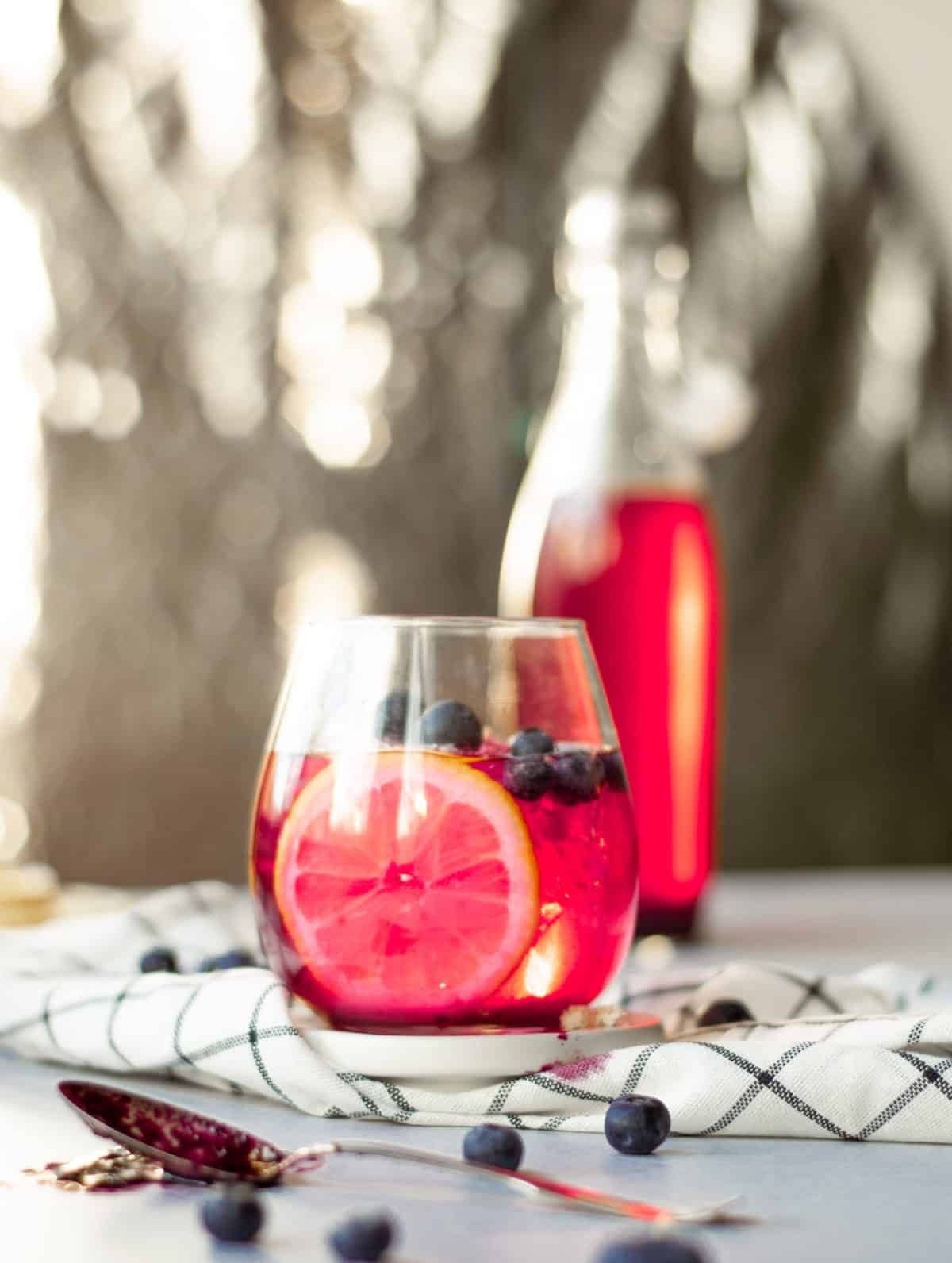 Ingredients
The goal is to make a balanced gin and lemonade cocktail using the right amount of sugar. To do this we use freshly squeezed lemons and a simple syrup.
Gin: I love the signature juniper berry flavor of gin. The herbal flavors balance so well when you introduce a sweet element.
Blueberry Simple Syrup: The flavors of the blueberry are enhanced with the sugar flavor of the syrup and inspired by our take on rhubarb simple syrup.
Fresh Lemons: Instead of a sugary lemonade opt for freshly squeezed lemons and some sparkling water for the freshest flavor. It helps prevent the drink from being too sweet.
Club Soda: This optional ingredient brings a little fizz to the drink and helps top off the glass regardless of the glass size.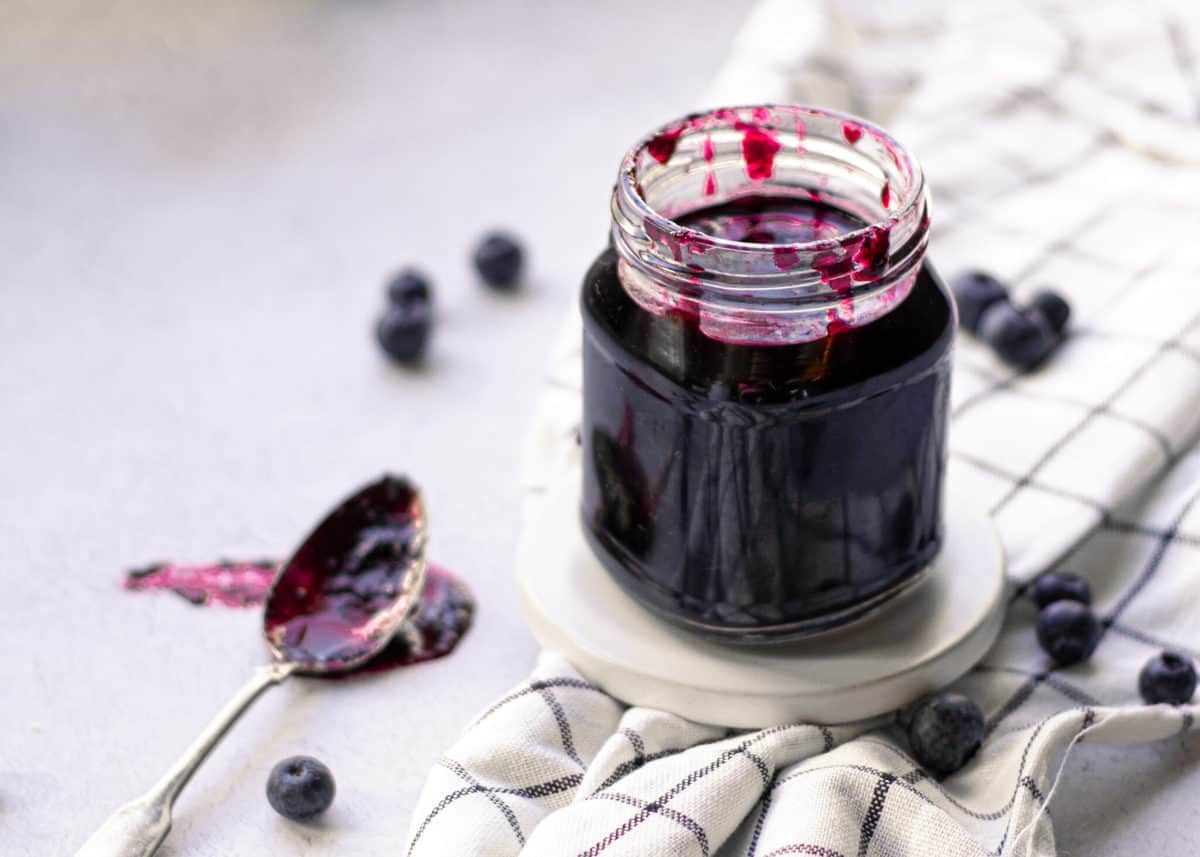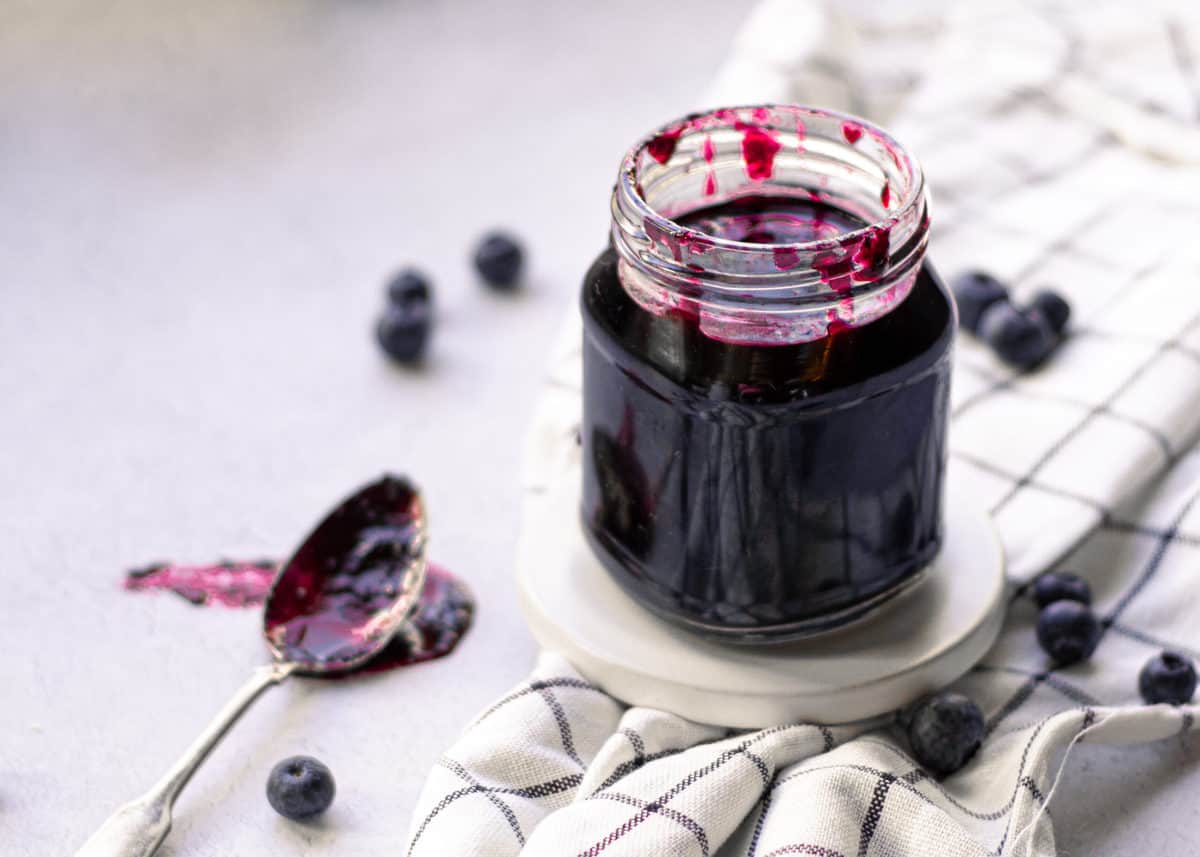 Lemonade
You can use a store bought lemonade but a freshly squeezed lemon is our preferred ingredient. Just squeeze the lemons in a large measuring cup and strain out the seeds and pulp. Then add to the cocktail.
One lemon typically yields ¼ cup of juice. For even more flavor try a grilled lemon to add an earthy and slightly sweeter flavor.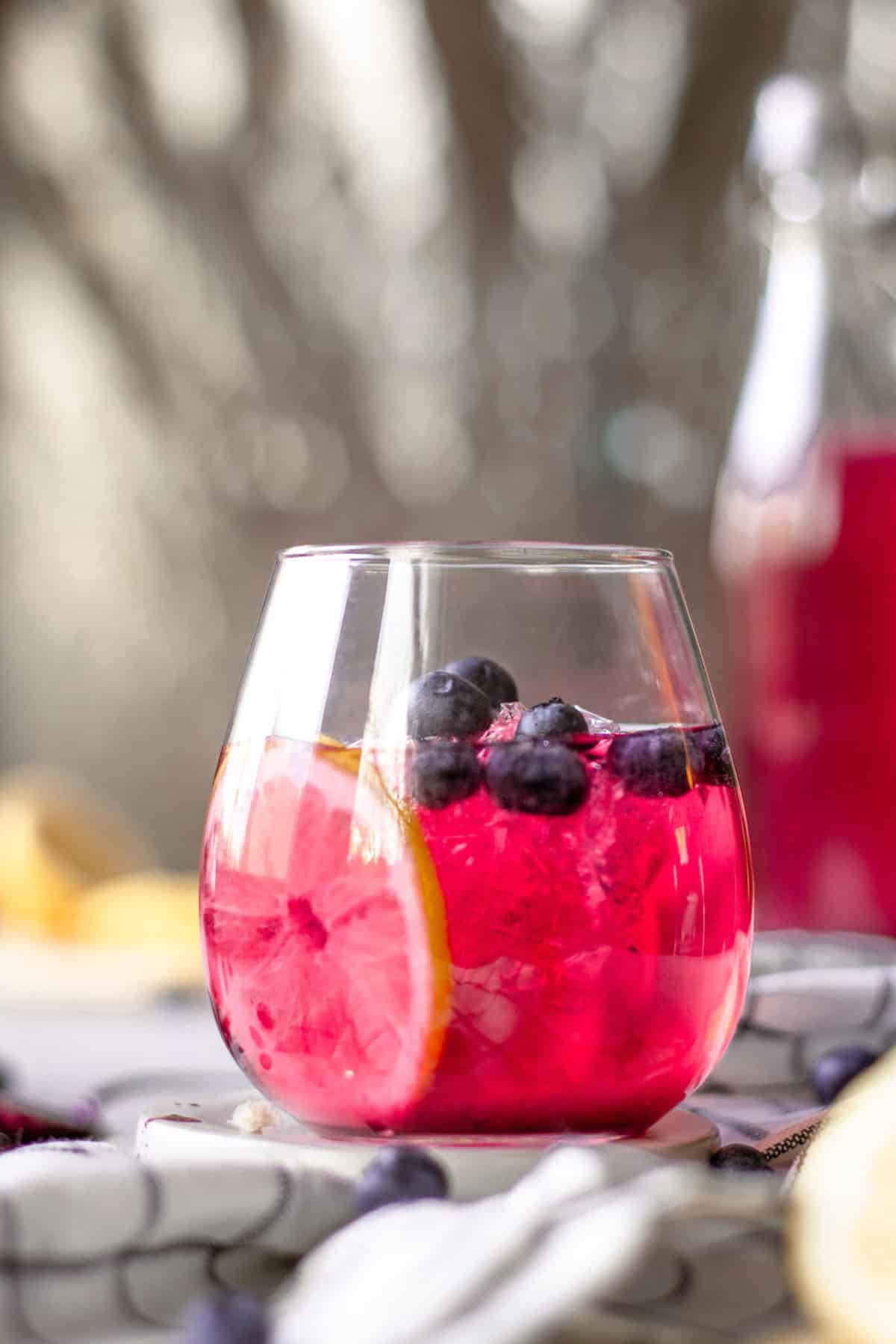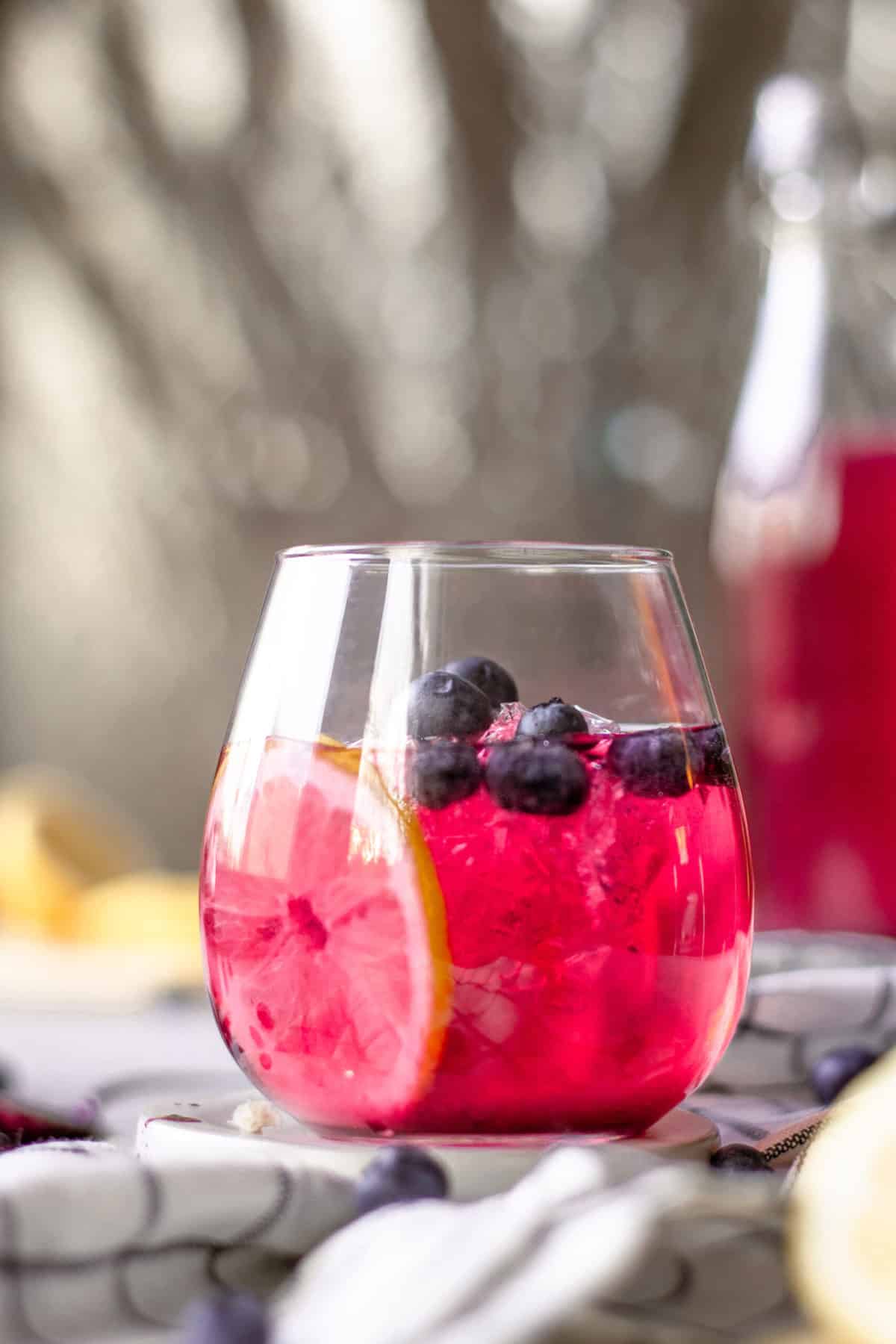 Cocktail Instructions
In a shaker filled with ice, mix together the gin, blueberry simple syrup, and lemon juice, and shake vigorously for approx 20 seconds.
Strain into a glass filled with fresh ice.
Top with club soda to top of the glass.
I especially love the color that the blueberry simple syrup gives this gin and lemonade cocktail. It's gorgeous. And the drink isn't overly sweet or tart like many lemonade drinks can be.
Other Cocktail Inpirations
This recipe was first created in September of 2014 and added to include new photos and recipe instructions.
---