This has to have been one of my favorite appearances on AM Northwest to date!
Sean, who usually joins me on the local morning show, couldn't come this time so I decided to change things up a bit. Instead of a meat-heavy recipe, we went with one of my favorite appetizers. And best of all, I brought some wine!
I'm a huge fan of Oregon Chardonnay (see here, and here, and here…), and last month I had the chance to go the Oregon Chardonnay Celebration and taste over 40 examples of the grape. One of the things that strikes me about Oregon Chardonnay is that it's incredibly food friendly. To prove it I decided to pair three different Chardonnays with these Smoked Salmon and Dungeness Crab Cakes.
Mixing the smoked salmon with the fresh Dungeness crab gives you some complexity of flavors, and also allows for our signature smoked influence. With no egg and very little mayo you also get a very lightened up (and less oily) crab cake.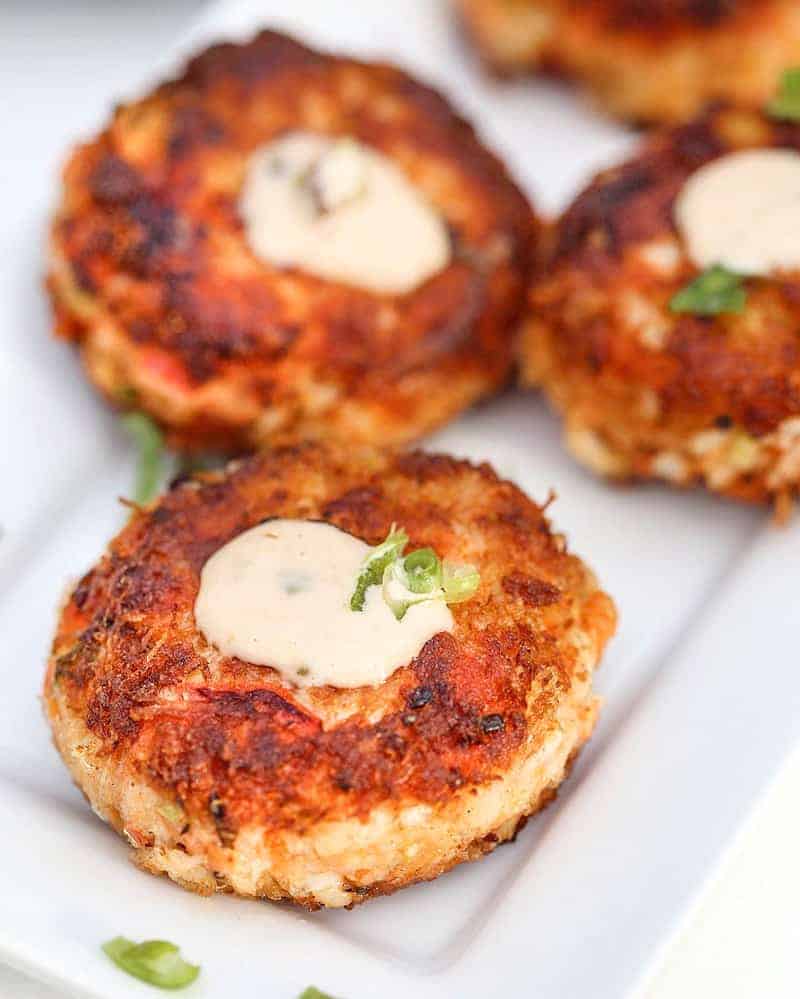 We paired the dish with three Chardonnays — one unoaked and light version from Stoller Family Estate (the "Dundee Hills"); a mildly oaked one from Knudsen Vineyards; and a mineral driven version from Walter Scott (the "Cuveé Anne"). All amazing and delicious representatives of the grape varietal, and all fan-flipping-tastic with the crab cakes.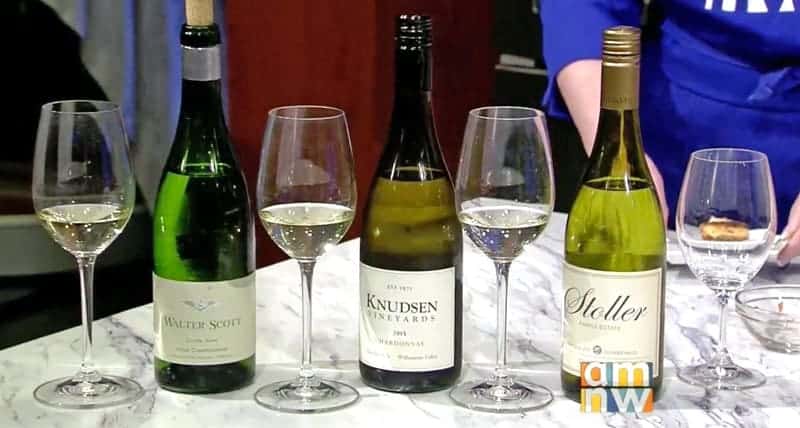 The Stoller is fresh and vibrant, and with no oak influence you get this zestiness and brightness that makes for a refreshing palate cleanser in between bites. The Knudsen has more richness to it, but still maintains a bright lemon freshness. And the Walter Scott has fascinating mineral flavors that are pretty awesome with the fresh crab. The later two have richer textures that stand up to the weight of the cakes.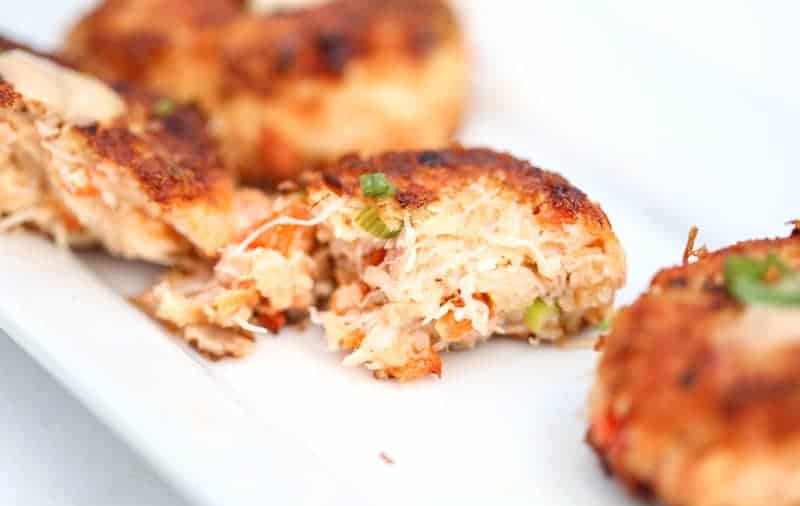 But I think the reason this was my favorite appearance on the show wasn't that I brought wine (though that was a lot of fun!). It was because my mom was in town and she was in the audience while the show was being filmed.
On the drive to the studio I admitted to her that I always tend to get crazy nervous before each show and nothing seems to help, so I asked for her advice on how to calm my nerves. She suggested the typical… picture everyone naked technique. But when I told her that never works for me, she suggested I picture Donald Trump tweeting at 6am from his toilet. Eweee, no way!
Instead, just before they said, "Action", I looked out to the audience and saw my mom's smiling face and instantly felt at ease. That did it!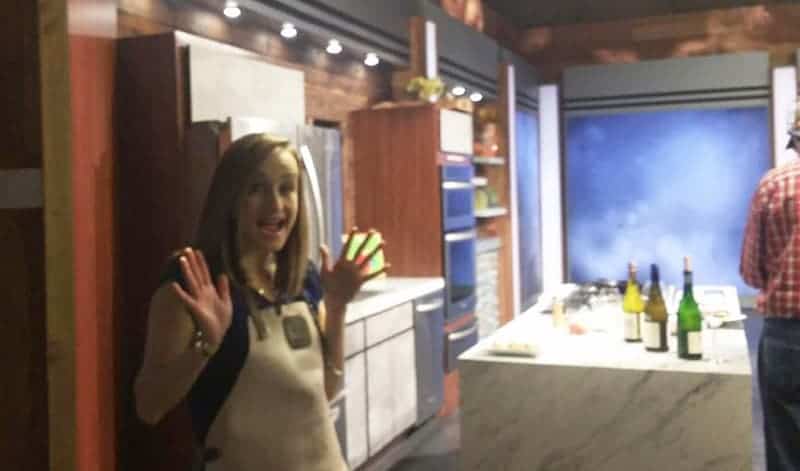 Now if only I could get her to come to every appearance 😉
Watch the full segment here:
If this doesn't display on your browser you can CLICK HERE to view it directly on the AM Northwest website.
And thank you so very much to the amazing crew at AM Northwest for inviting us back again and again! We are truly honored to cook for you!
If you're new to the site, welcome! You can find out a little more about us from the first time we were on AM Northwest, here.
---