This Smoked Apple Crisp Recipe is a fantastic dessert smoked directly on your grill. Take a traditional apple pie filling and add an easy crisp topping of oats and you have the perfect fall apple dessert.
We also have a grilled apple crisp recipe that was also featured on AM Northwest, the Portland, OR local TV morning show if looking for a hot and fast version.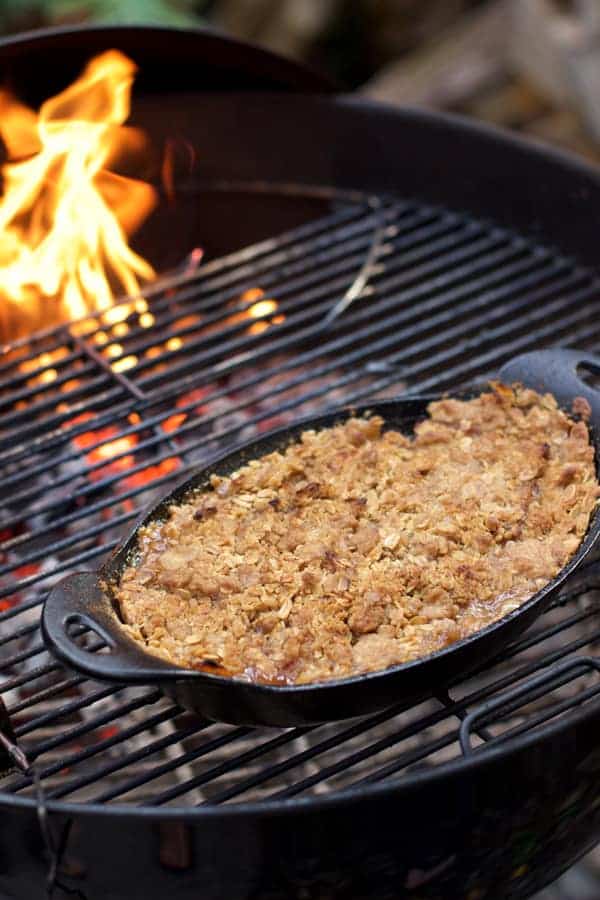 Jump to:
Apple Crisp Ingredients
Inspired by Ina Garten's Old Fashioned Apple Crisp we wanted to replicate the citrus and cinnamon flavors with the smoked influence. The ingredients will be for the apple filling and the crumble topping. Portions are in the recipe card.
Apples – An important process is to pick apples that aren't too sweet so you have more depth of flavor. There are so many varieties of apples but select tart apples like Fuji apples or Golden Delicious. Smoked apples will soften and if they are too sweet they get mushy (like Red Delicious).
Apple Filling – Zest of orange and lemon really bring out the flavor in addition to the fresh juice. Can sugar and classic apple pie flavors with nutmeg and cinnamon are good choices for traditional flavor. You can add bourbon or whiskey as well for a little more flavor.
Topping – Adding a topping gives it the classic apple crisp flavor. The topping will crisp up as it slowly smokes and absorb the smoke flavor. Butter is the binder that brings the dry ingredients together. In addition to the butter use all-purpose flour, rolled oats, cane sugar, dark brown sugar, and a touch of salt.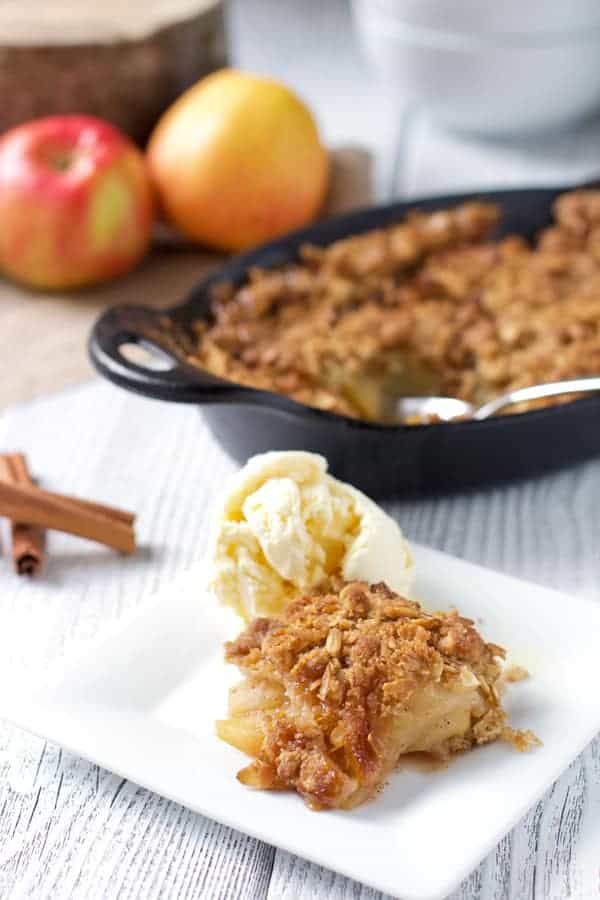 Tools
Have a good cast-iron pan that can handle the smoker. We like 10-inch cast iron pans for six to eight servings or in this case a smaller cast-iron dish that serves four. Use the slider in the recipe card to increase the portions.
If your smoker doesn't have a thermometer that reads the internal temperature then be sure to get a good one like the Thermoworks Smoke Unit.
Preparation
For the Topping: Dice butter into small cubes then place in freezer while other ingredients are being prepared. The butter and topping needs to be cold for best results.
In a large bowl, mix together all of the topping ingredients (except butter). When butter is very cold add it to the mix and cut the butter into the mix using a fork (could also use a food processor or stand mixer for this). Mix together until the mix is crumbly and the butter resembles the size of peas.
Transfer the topping mix to the freezer until ready to pour over the apple filling.
For the Filling: In another large bowl, mix together all filling ingredients. Place apple filling in the cast iron skillet (we used a smaller dish. 10x5x2 inch oval cast iron).
Add the oat and butter mixture over the top of the apples and cover with foil.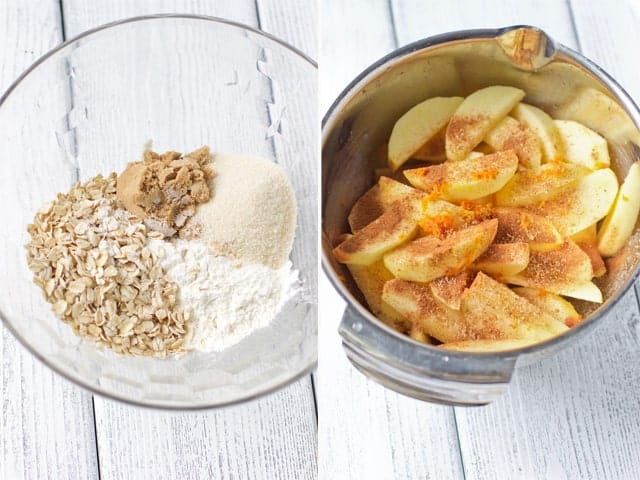 If making this ahead, do not mix the topping over the apple mix until you are ready to smoke it.
Smoking Apple Crisp
Preheat smoker and target 275 degrees F. We like oak or apple wood for this smoked apple crisp recipe. It is sweeter than using mesquite or hickory.
Place cast iron pan over indirect heat for 30 minutes. Remove foil, and then continue smoking an additional 15 minutes, or until the mixture is bubbly and topping is golden brown.
Serve warm with a big scoop of vanilla ice cream.
Using a Gas Grill – All you need is some wood chips and smoker box. Follow our guide on how to smoke on a gas grill to adapt.
Using a Charcoal Grill – We use wood chunks over the lump charcoal using two-zone grilling method the indirect grilling is where we leave the pan.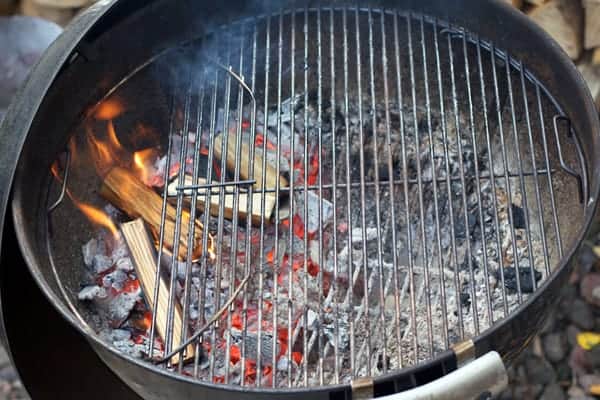 Other Apple Recipes
Other Desserts On the Grill
You can see our full roundup of desserts on the grill or from some of our favorites.
This recipe was originally created in October 2015 and updated in September 2022 with new recipe steps and details on ingredients.
Tried this recipe? Give us a star rating and we would love to see! Mention @vindulge or use the hashtag #vindulge on all the social media handles. And consider subscribing to our newsletter where we drop all our favorite ideas and inspirations every week.
This post may contain affiliate links. This means if you click on the link, we may receive a small commission if you purchase through the link. We partner with brands we know and love and use and it helps keep the blog going!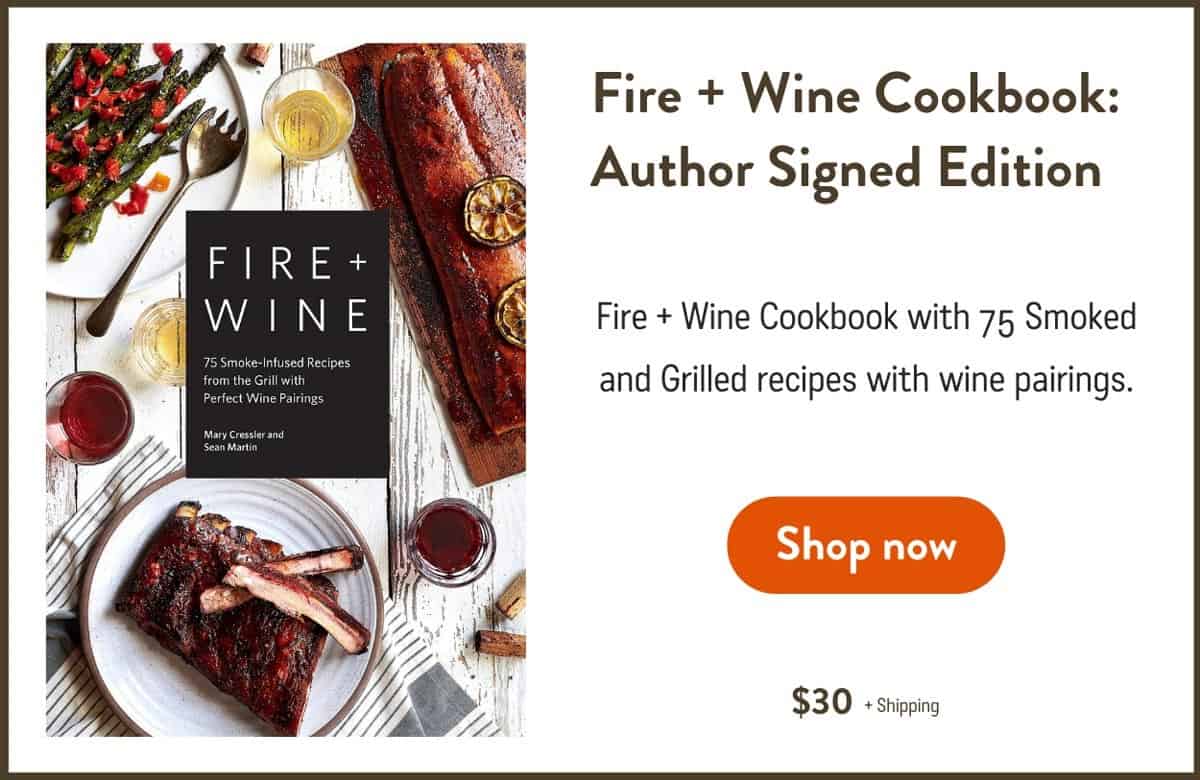 ---