This Smoked Fish Dip Recipe will rival some of the best restaurants in the country, but cooked in your backyard. We use white fish (like trout or sole) that is slowly smoked, and then added to the citrus and tangy base, and serve with taro or sweet potato chips.
You can also sub store-bought smoked trout if you don't have a smoker.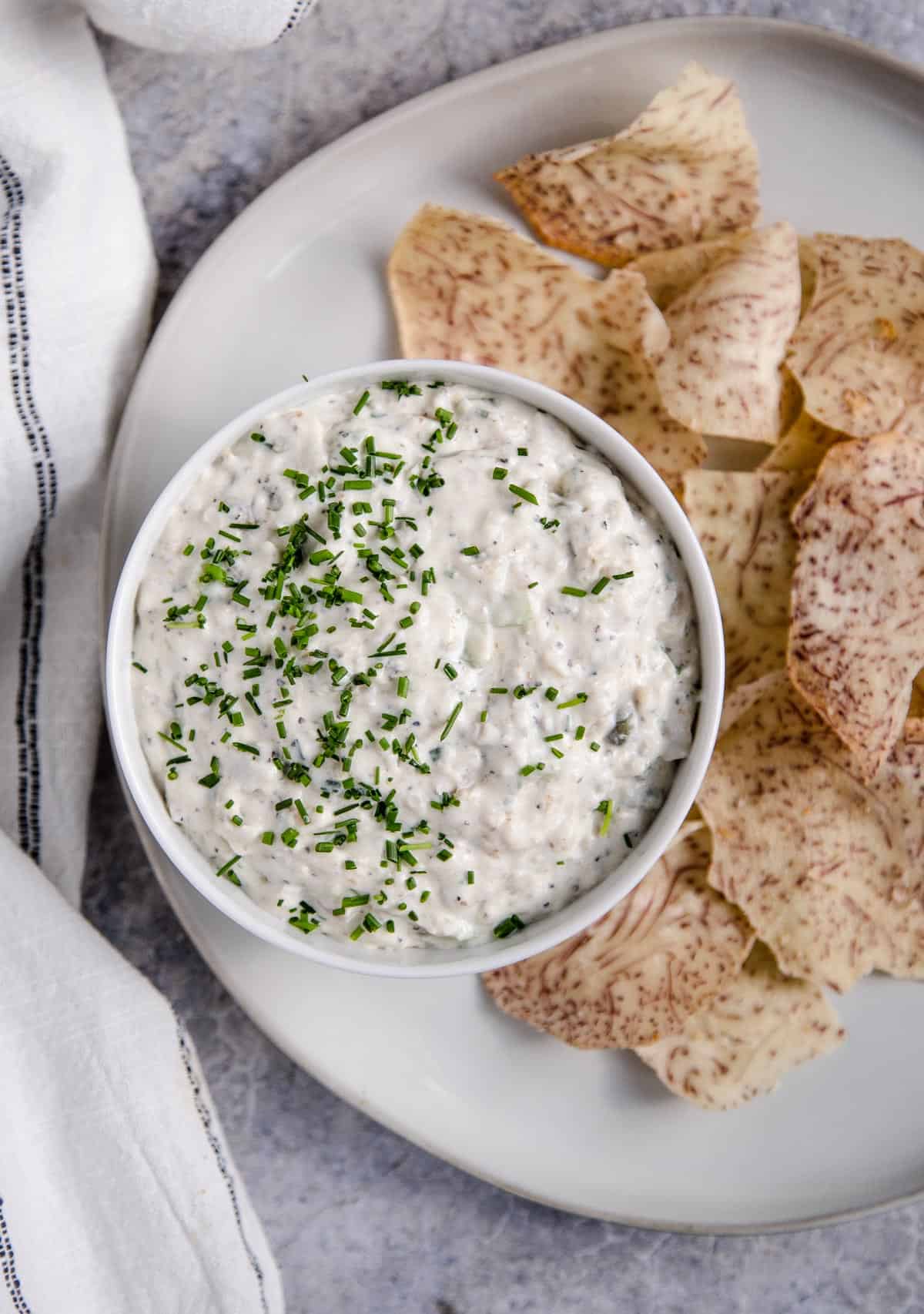 Jump to:
Inspired by some of our favorite coastal restaurants from Florida to Hawaii, you'll often you see a smoked fish dip on the menu. While the idea of fresh fish dip sounds enticing, I'm often disappointed to find delicate fish drowning in cream cheese and one dimensional. You can't even taste the fish. When you make the fish the main star the dip (and not overdosed with cheese), you can make the dish transformational.
Ingredients
There are many ways to modify this smoked fish dip, but the following are our favorite base ingredients and why we like it for this recipe.
White Fish – A quality and affordable white fish is key for this. Trout, Sole, or even Tilapia are good options. When buying, get up to one pound because as they smoke they will loose weight and moisture. We use ½ pound of post-cook weight fish for the recipe.
Creamy Base – To complement the fish, use cream cheese (but not too much!), Crème Fraiche (or sour cream), and freshly squeezed lemon juice. It will be creamy, but not too thick.
Texture – To add crunch, a mix of finely diced celery and shallots adds a nice texture.
Seasoning – Capers, salt, and fresh ground pepper finish the flavor combination. If you wanted to go crazy, try subbing salt and pepper for furikake seasoning (like the dip found at this restaurant) or even something like Cajun seasoning.
Chips: You have to have good chips to dip. We love taro root or sweet potato chips. But feel free to use your favorite.
Fish Monger Tip – Ask for any bones to be removed by the fish monger from trout. Sole and tilapia are often de-boned. So much easier than doing it yourself.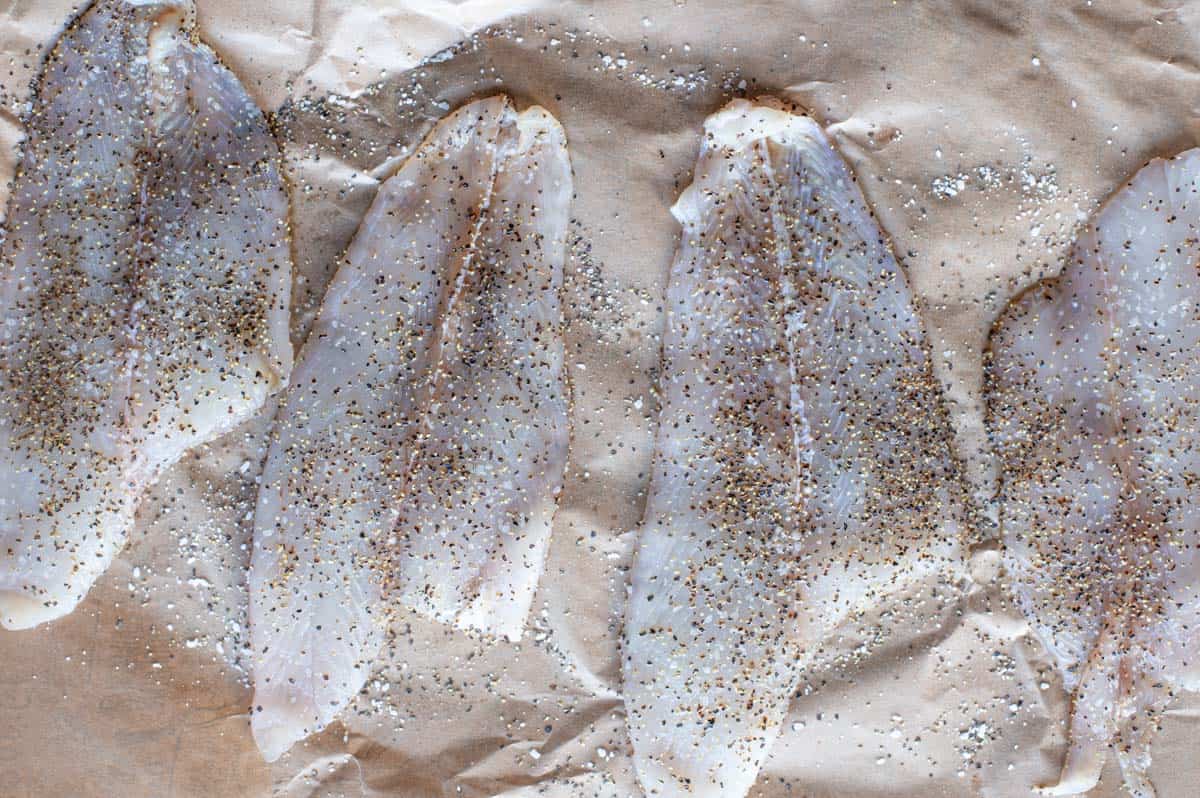 How to Make Smoked Fish Dip
Start by smoking the fish, and then making the dip.
Smoke Fish: Prepare your smoker for 225 degrees Fahrenheit using a fruit wood. Season the fish with salt and pepper. When the smoker comes to temperature place the fish on the smoker. Smoke for 30 minutes or until the internal temperature of the fish reaches 140 degrees Fahrenheit using a good instant read thermometer, like the Thermoworks Thermapen One.
Prepare Dip: After the fish is done, chop the fish up into small pieces (with a knife or by breaking it up with your fingers). In a large bowl add the fish and the remaining fish dip ingredients. Stir to combine. It may seem liquidy at first, but it will thicken up.
Serve or Store: Serve immediately or place in the refrigerator. It can be made up to two days in advance. Serve this smoked fish dip with taro chips, sweet potato chips, or your favorite hearty potato chip.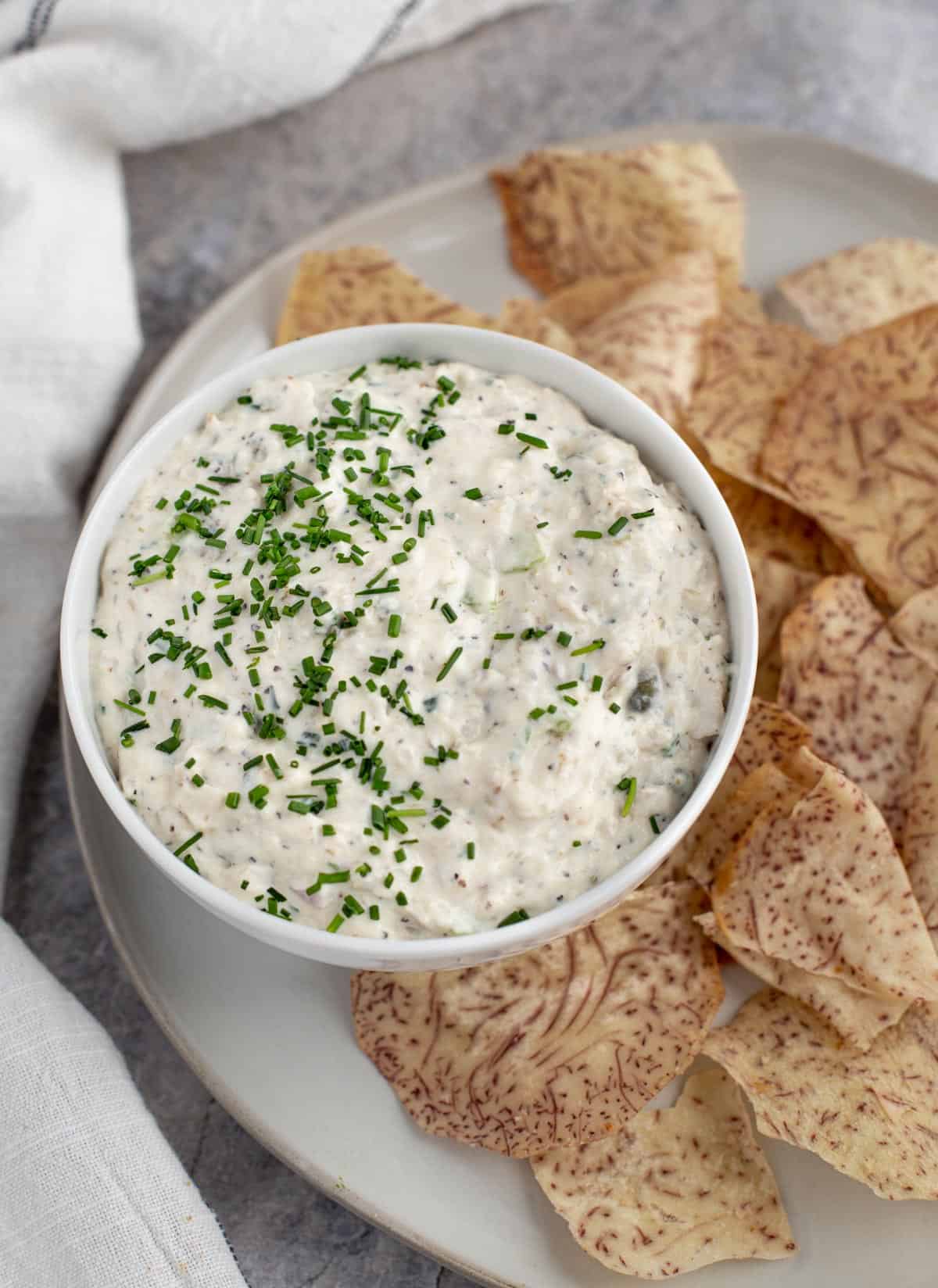 Other Seafood Ideas
These are some of our favorites.
---