To us, a good Cajun Seasoning recipe (or take on creole seasoning) needs to be savory with some salt, herbs, some nice earthy flavors of paprika, and have a touch of heat. These elements evoke those Cajun coastal flavors that work so well for grilled fish and grilled turkey.
When looking for some Louisiana influenced flavors, we reach for a homemade Cajun seasoning recipe. Unlike blackening spices, which focus on super earthy and almost burnt-like flavors, an authentic Cajun seasoning recipe combines a savory mouthfeel with the slight salt and spice that stands out but does not overpower the flavor. A great article from Thrillist also talks about the difference in styles of Cajun versus Creole seasoning and some common myths of Cajun cuisine.
Jump to:
What Is Cajun Seasoning?
A good authentic Cajun spice blend is a nod to the south, and specifically Louisiana. Cajun cooking is an influence of cuisines from France, West Africa, and Spain. For seasoning, it evokes aromatics and earthy flavors that complement stews, open fire cooking, and seafood from Cajun inspired cuisine.
Cajun Spices
A grocery store will have all the ingredients for this spice mixture, and these are all good ingredients to have in your spice drawer. This homemade spice blend has a little kick from the red chili pepper or cayenne. Salty flavor comes from onion powder, garlic powder, and salt. It's easy to adjust the right balance based on your preferred flavor.
Savory – Typically the standard paprika (versus smoked) and celery seeds. Dried onion or garlic powder is also often used.
Salt – Usually kosher salt (versus iodized table salt).
Herbs – Herbal notes can range from parsley, thyme, bay leaf, and sage.
Heat – Cayenne or red pepper flakes are most common.
How To Make Cajun Seasoning
Combine all ingredients in a large mixing bowl. Use a whisk to incorporate the ingredients.
Use a funnel to transfer the seasoning into your preferred storage device (we like mason jars for this), or use a large spoon.
Storing
Store in a mason jar, or similar sealed container, for up to four months. Keeping it in a cool dark cupboard in an airtight container prevents light from causing clumping as moisture in the jar heats up and cools down through the day and weeks. Just shake it prior to use if there is any clumping. Or if making as a gift buy small spice jars and then just use a funnel to pour the cajun spice mix into the smaller jars.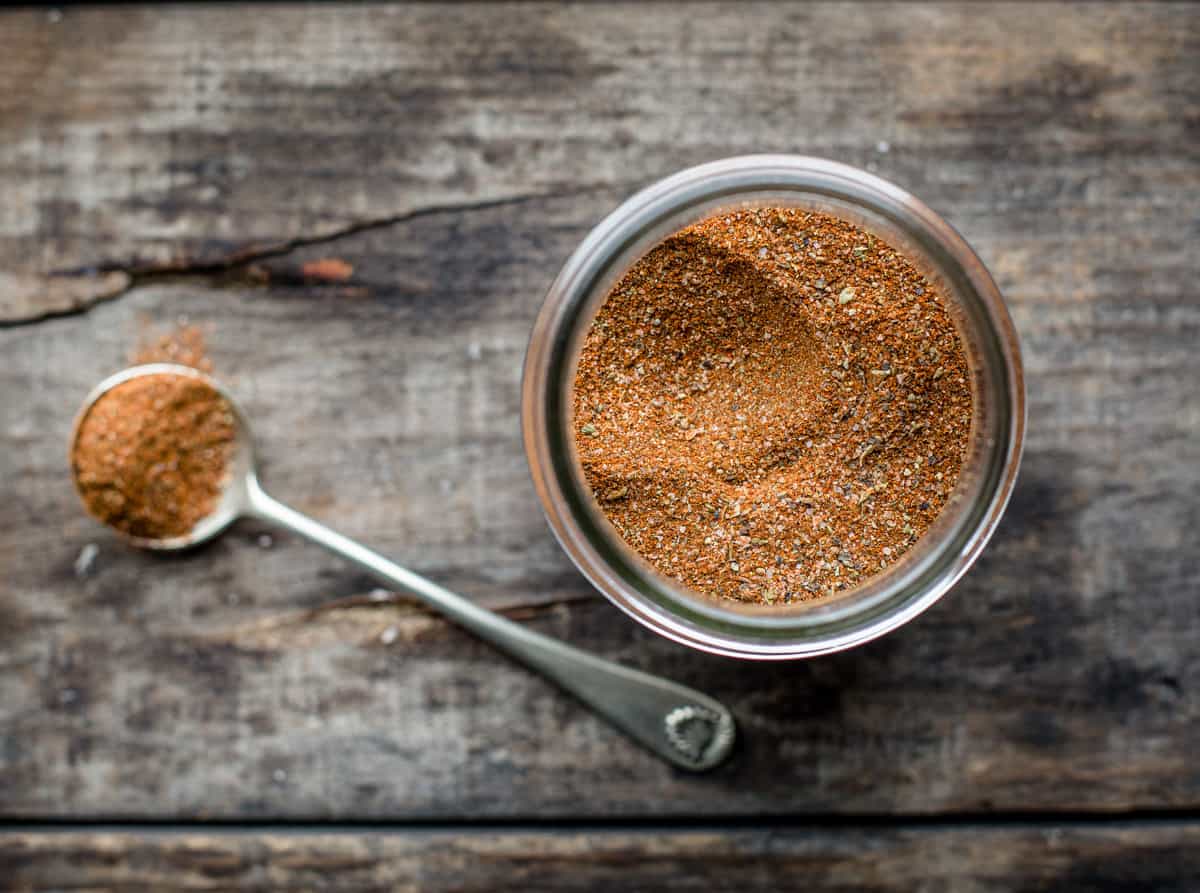 Variations
For more heat double the cayenne. This will create a very spicy version of this cajun seasoning recipe. For a more subtle heat element, add 1 teaspoon of ground chili pepper flakes in addition to the original cayenne portions.
Add 2 tablespoons of dried sage for more herbal elements.
For a darker, richer, blackened flavor use smoked paprika. Warning however, this can make the rub a little bitter when cooking proteins over direct heat.
More Dry Rub Recipes
Recipe Ideas with Cajun Seasoning
The robust flavors really make this homemade Cajun seasoning versatile with a variety of foods. This is the perfect blend of spices to sprinkle over French fries. You can also use this mix for crawfish boils, or any seafood boil. Or try in these recipes.
Mary (a certified sommelier and recipe developer) and Sean (backyard pitmaster) are co-authors of the critically acclaimed cookbook, Fire + Wine, and have been creating content for the IACP nominated website Vindulge since 2009. They live in Oregon on a farm just outside Portland.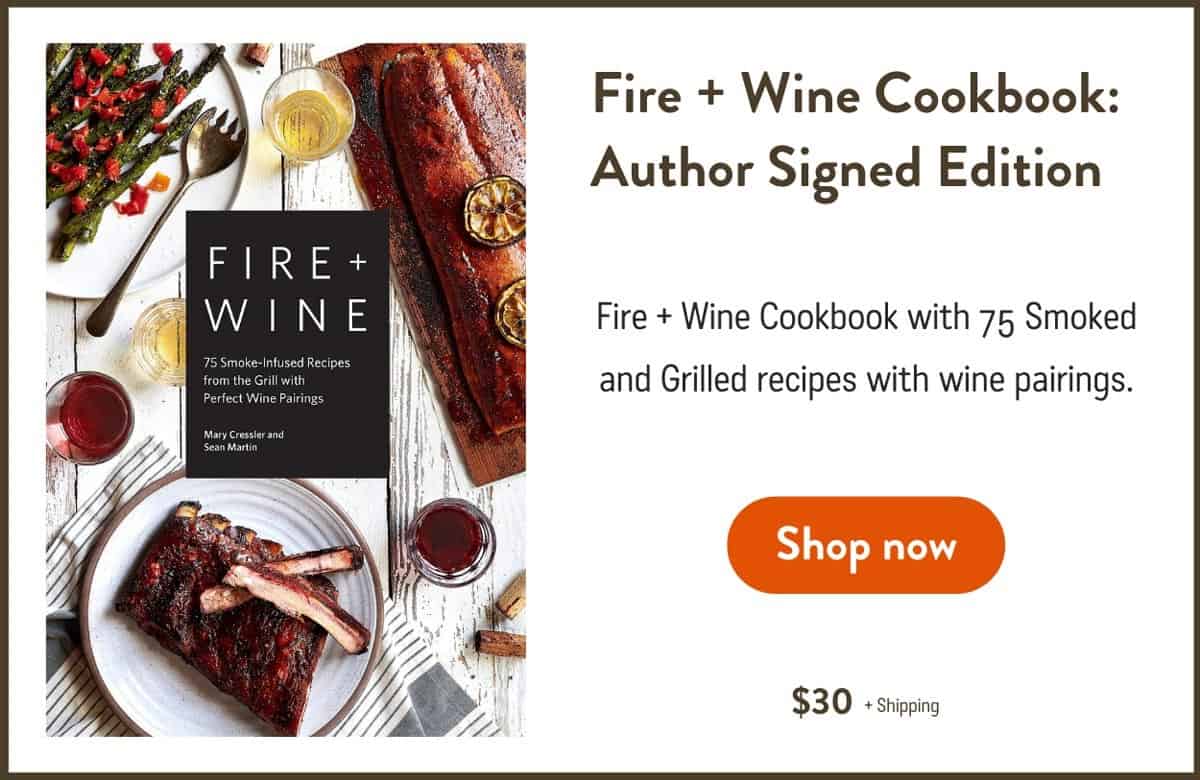 Tried this recipe? Give us a star rating and we would love to see! Mention @vindulge or use the hashtag #vindulge on all the social media handles. And consider subscribing to our newsletter where we drop all our favorite ideas and inspirations every week.
This post may contain affiliate links. This means if you click on the link, we may receive a small commission if you purchase through the link. We partner with brands we know and love and use and it helps keep the blog going!