Smoked honey meets butter to create an incredibly elegant and delicious Smoked Honey Butter spread for rolls, toast, sandwiches, and so much more.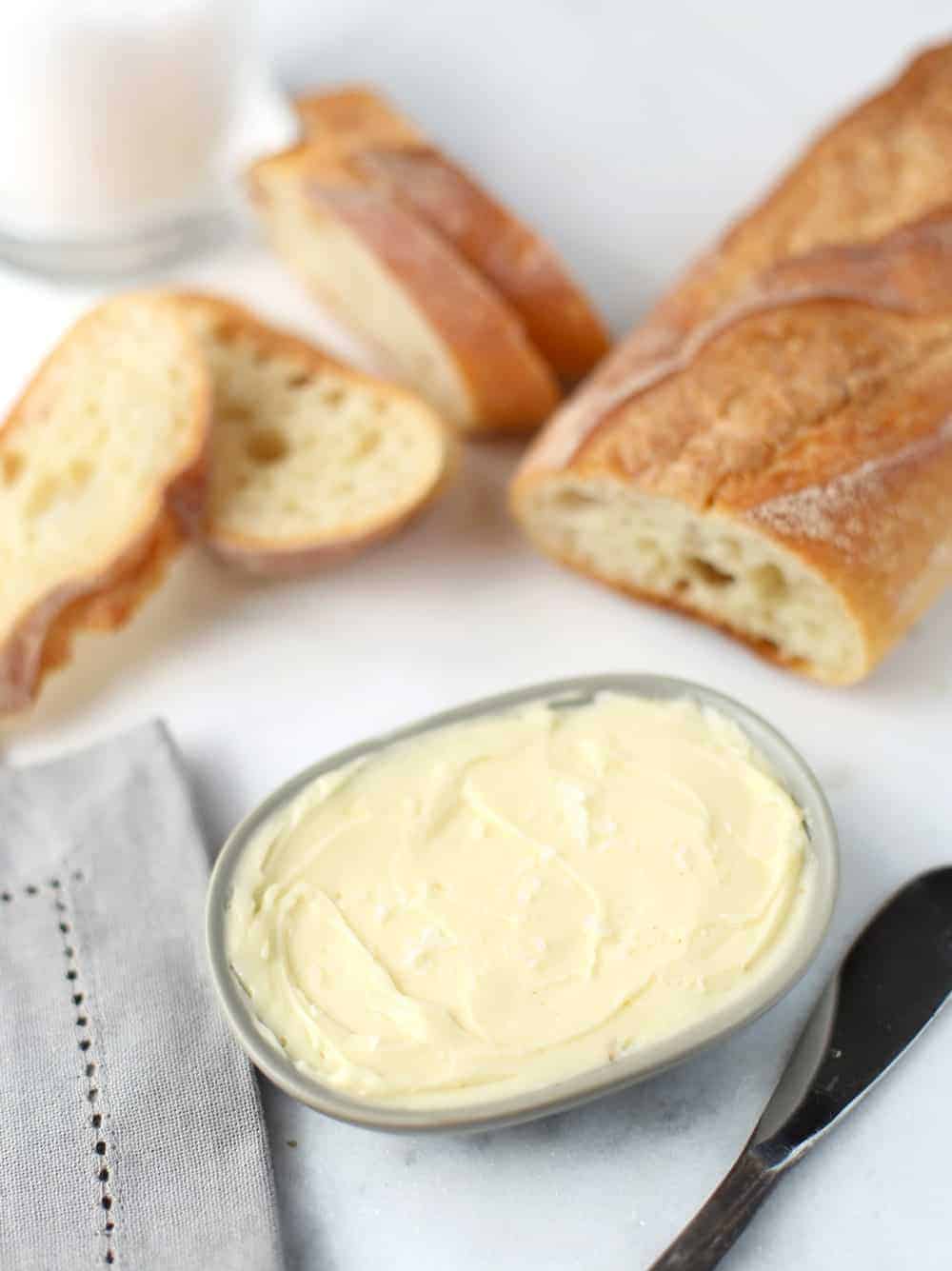 Because we like to experiment with everything on our smoker we had the idea earlier this summer to smoke honey, just to see what would happen. The combination of sweet and smoky is a favorite of ours so we thought why the heck not.
Inspired by sweet butter spreads we decided to combine the smoked honey with butter to see how well the two combine as a spread.
The answer? Friggin' amazing!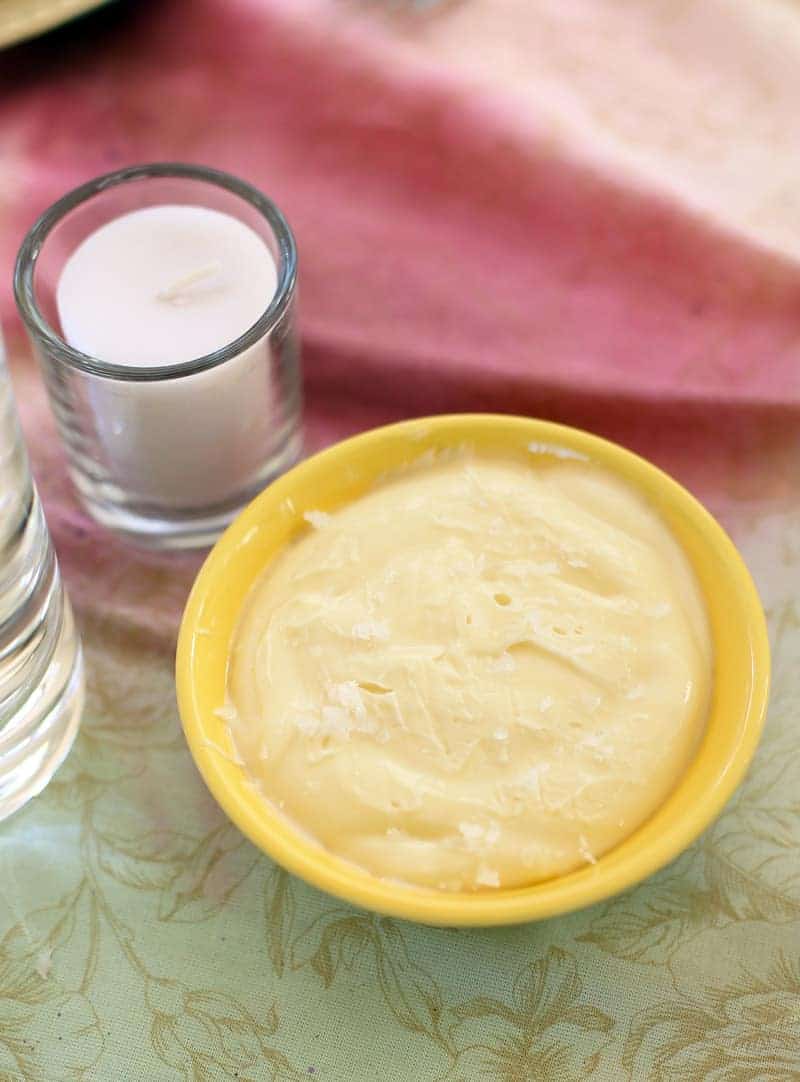 This is really a great way to impress your friends with something they would never expect. They see a simple butter dish on the table, and go to dig in, but wait. What is that they'll ask??? It's so good!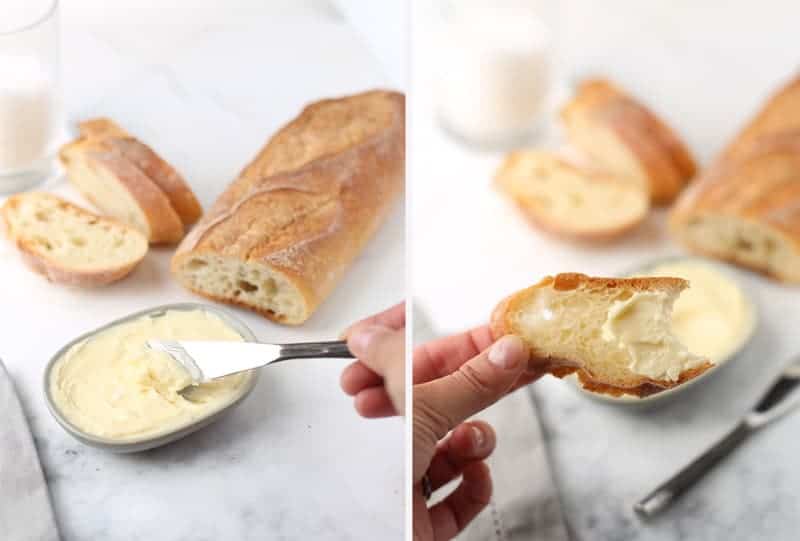 Then you can wow them by telling them you made smoked honey butter.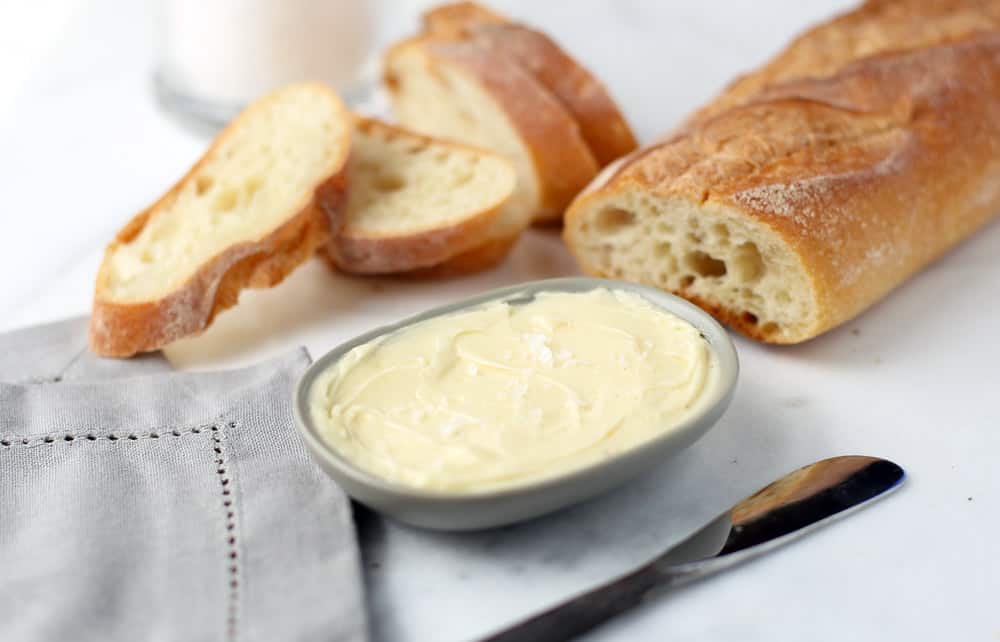 They don't need to know how easy it is!
How to Make Smoked Honey Butter
Smoking the Honey
All we do is pour the honey in a glass dish. We use approximately equal parts butter and honey (not exactly but close enough), so however much smoked honey butter you wish to make will determine how much honey you will begin with. For this example we used a 12 oz jar of honey for two sticks of butter (8 ounces).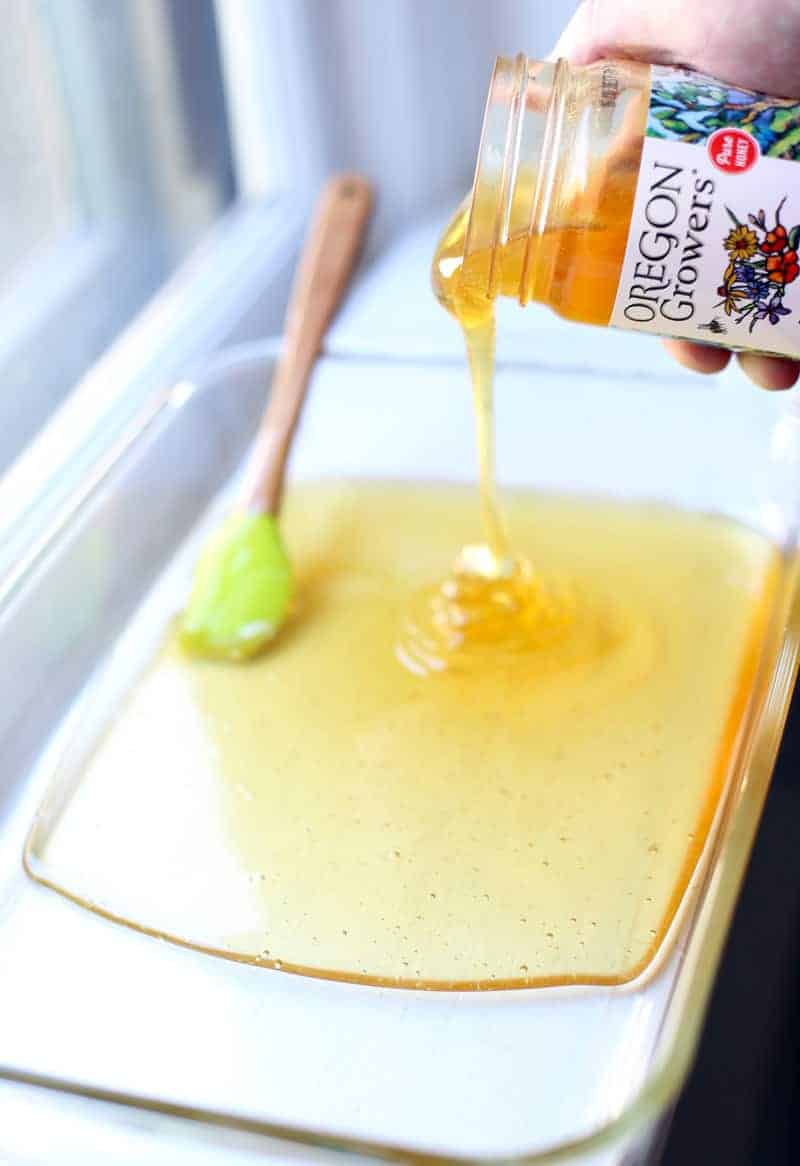 Then set your smoker to 200 degrees using fruit wood. We're looking for mild smoke here, and want to enhance that sweetness from the honey, so we went with a cherry wood.
It's important to note that you want to keep the temperature LOW, otherwise you run the risk of overheating (or caramelizing) the honey. We've done that, and while the results are still fine, you'll end up with butter that is darker and more intense in flavor. So keep it under 200 degrees.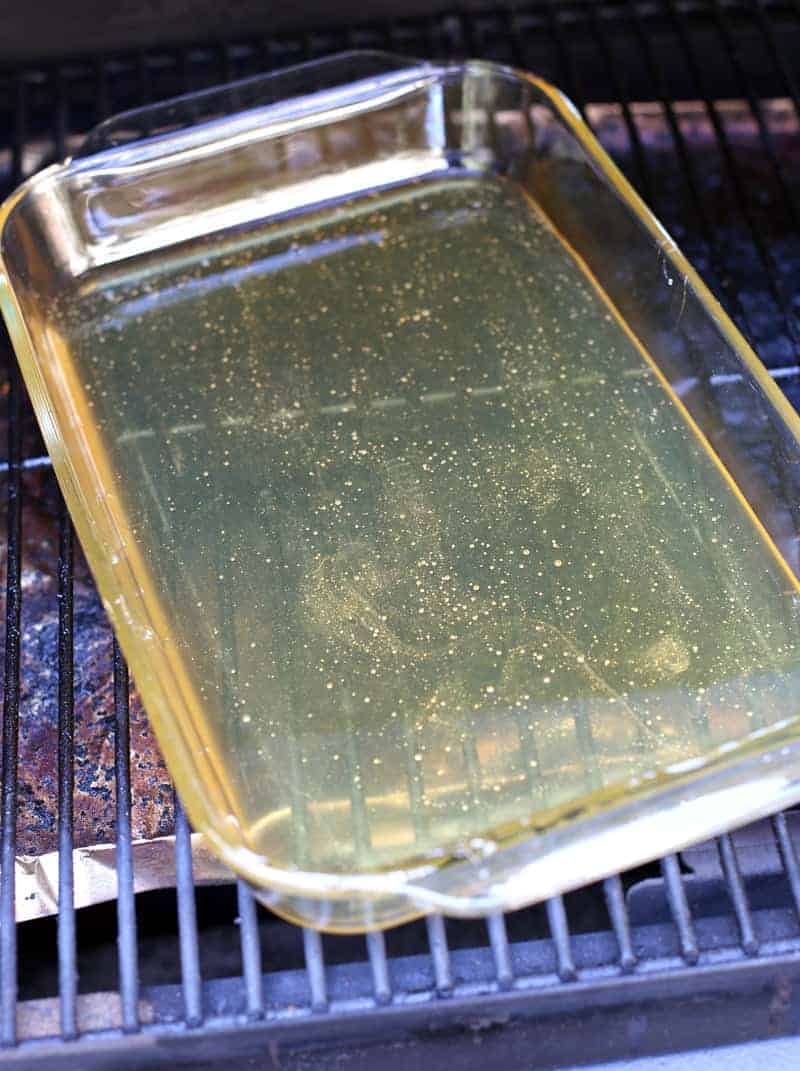 Cook for approximately 2 hours. Then let cool back down to room temperature.
It's important to let the honey come back to room temperature because when you mix it with the butter you don't want to melt the butter. You want to keep everything at room temp.
Mixing the Smoked Honey with Butter
Once the honey is ready place it in your mixer with 2 sticks (1 cup) of room temperature softened butter (no salt added). Then mix until combined and the consistency is similar to a frosting. It will be slightly thick and whipped, but will have a nice consistency to it. This is where you can add salt if you wish. Just a touch goes a long way to bring out the flavors.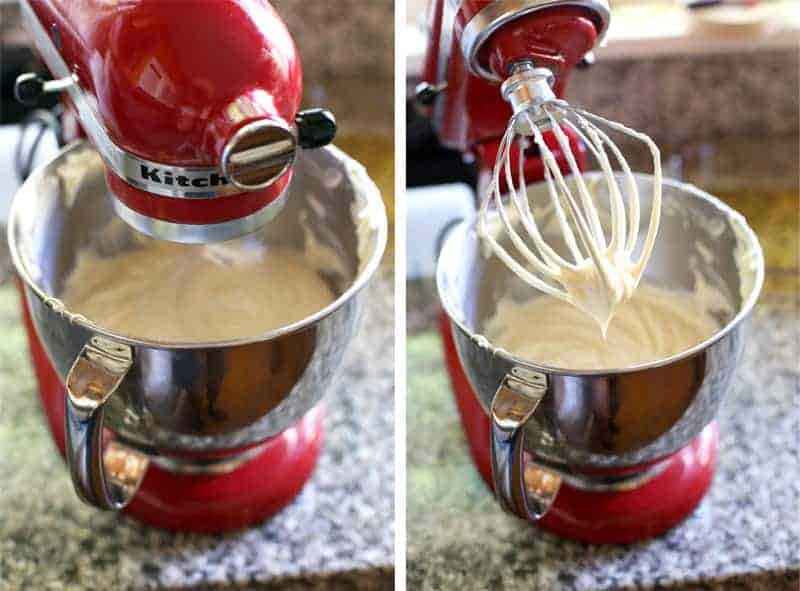 Then place in your serving dishes and let them sit. At this point you can cover them and place in the fridge, or serve immediately.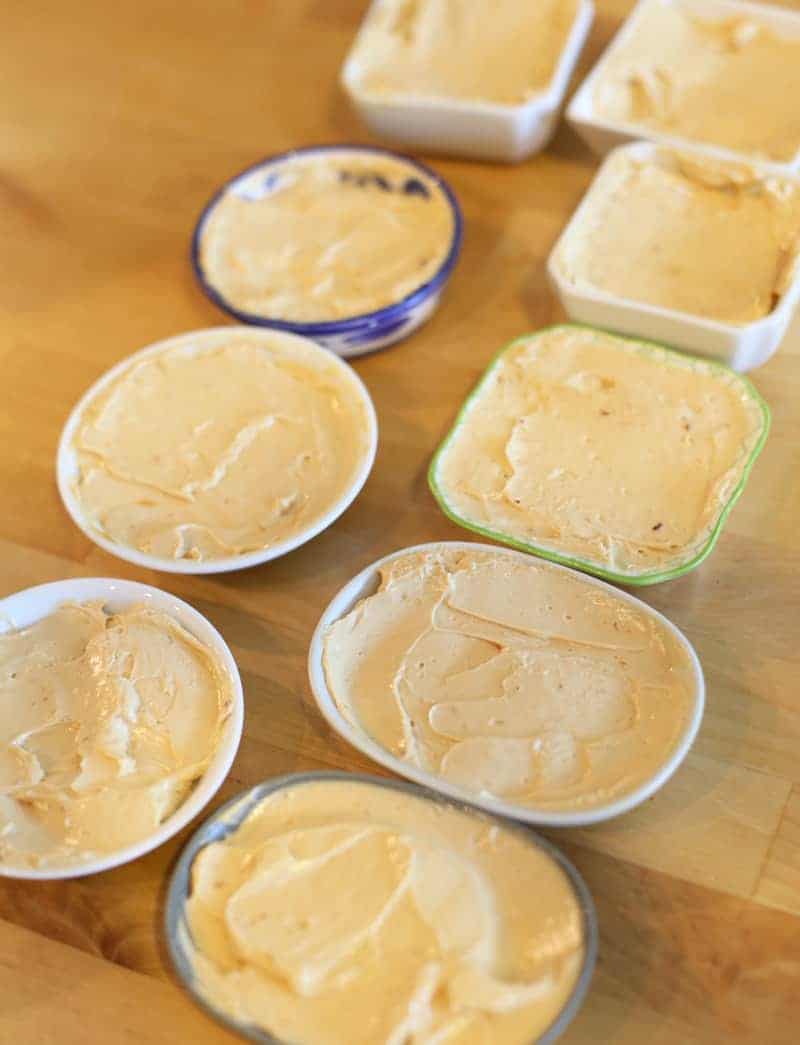 Alternatively you can mold the butter into a roll, much like the store-bought sticks, and store in your fridge for several weeks.
This is awesome to serve at dinner parties with rolls (try it for Thanksgiving dinner this year!).  But it's also just as tasty on your breakfast toast.
Smoked Honey Butter Recipe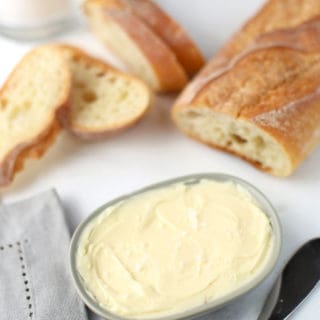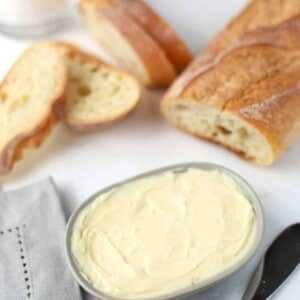 Smoked Honey Butter
Smoked honey meets butter to create an incredibly elegant and delicious butter spread for rolls, toast, fruit, and so much more.
Print
Pin
Rate
Servings:
1
lb smoked honey butter
Ingredients
1

12 oz jar of honey

2

sticks of no-salt added butter

1 cup or 8 ounces, room temperature

Maldon or other finishing salt
Instructions
Pre-heat your smoker to 200 degrees using cherry wood (or other fruit wood).

Place the honey in a glass dish and place on the smoker. Let cook on the smoker for 2 hours, being careful that the temperature does not go above 200 degrees.

Remove and let come back down to room temperature.

Place the smoked honey in a mixer then add the room temperature butter. Mix on low speed until the butter and honey are whipped.

Place in your favorite serving dish and dust with some Maldon salt.
Notes
Note: Roll up the unused butter using plastic wrap in a log. Store longer term in the freezer. This will keep for several weeks in the fridge.
Serving ideas:
For serving with bread rolls at dinner.
Add to a cheese and charcuterie board.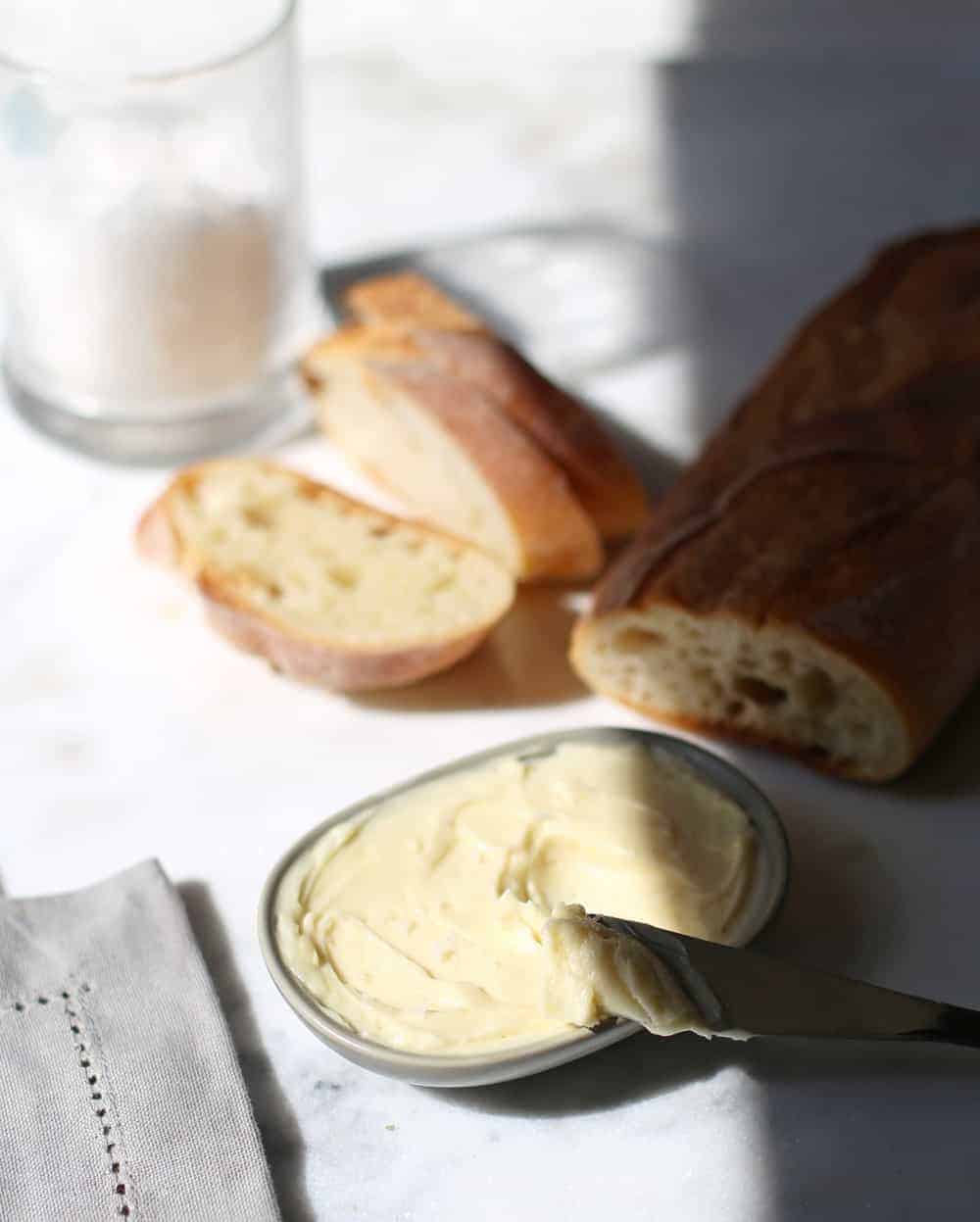 What would you spread this smoked honey butter on???
---
Want a similar recipe? Try this recipe for homemade smoked butter. This is for the hard core who are willing to go the extra mile to smoke your cream and churn that deliciousness into the perfect butter!
---
If you like this recipe we'd truly appreciate it if you would give this recipe a star review! And if you share any of your pics on Instagram use the hashtag #vindulge. We LOVE to see it when you cook our recipes.
---