Smoked honey meets butter to create an incredibly elegant and delicious Smoked Honey Butter spread for rolls, toast, sandwiches, and so much more.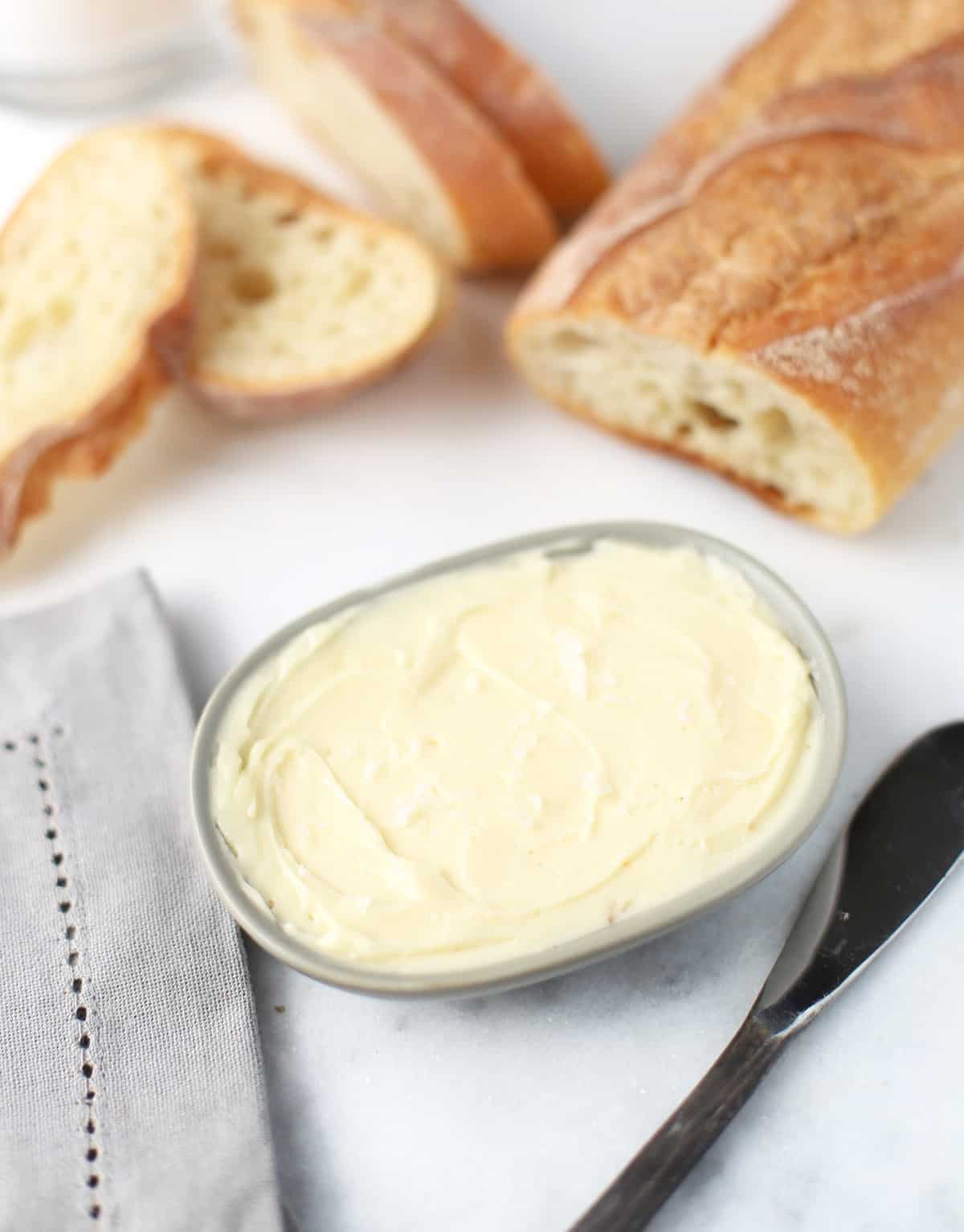 Smoked Honey Butter Highlights
Can easily be prepared in advance for a dinner party or crowd
Perfect for breakfast, lunch, or dinner over toas
If you don't have a smoker hot honey is a great alternative
If looking for creative ideas with butter check out our recipes for compound butter.
Jump to:
Because we like to experiment with everything on our smoker we had the idea to smoke honey, just to see what would happen. The combination of sweet and smoky is a favorite of ours so we thought why the heck not. We serve this for almost every catering event we do.
Inspired by sweet compound butters we decided to combine the smoked honey with butter to see how well the two combine as a spread.
Can you smoke honey? The answer yes. Simply smoke it at a low temperature and let it soak in the flavor.
This is really a great way to impress your friends with something they would never expect. They see a simple butter dish on the table, and go to dig in… but wait… "What is that?" they'll ask? It's so good!
Then you can wow them by telling them you made smoked honey butter. They don't need to know how easy it is.
How to Make Smoked Honey Butter
We use roughly equal parts butter and honey, so however much smoked honey butter you wish to make will determine how much honey you will begin with. For this example we used a 12 oz jar of honey for two sticks of butter (8 ounces). It yields about one pound of honey butter.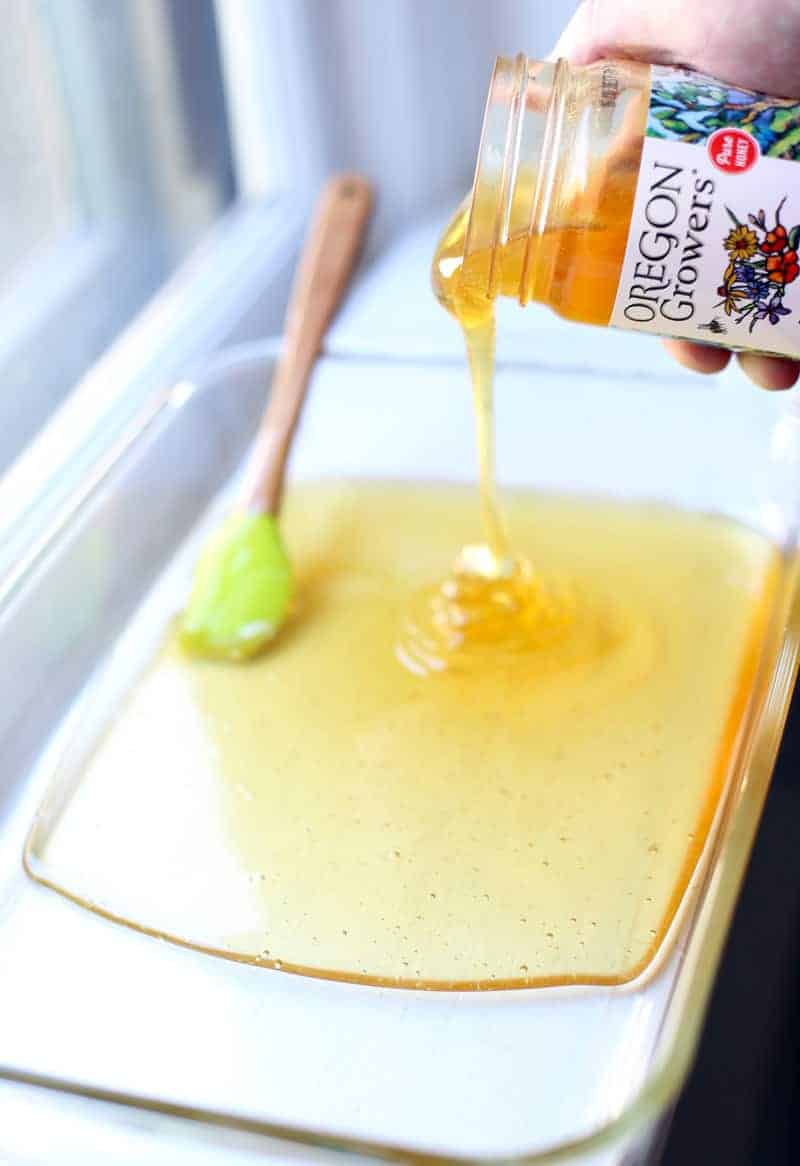 Smoking the Honey
They key is preventing the honey from boiling. So keep the temperature of the smoker under 200 degrees Fahrenheit. Fruit woods are a great option for a sweeter and softer flavor.
Preheat smoker to 200 degrees Fahrenheit, with a fruit wood like cherry.
Pour the honey in a glass dish.
Smoke for 2 hours.
Let the honey cool.
It's important to note that you want to keep the temperature LOW, otherwise you run the risk of overheating (or caramelizing) the honey. We've done that, and while the results are still fine, you'll end up with butter that is darker, caramelized, and more intense in flavor. (Let's be honest, we burned it.) So keep it under 200 degrees.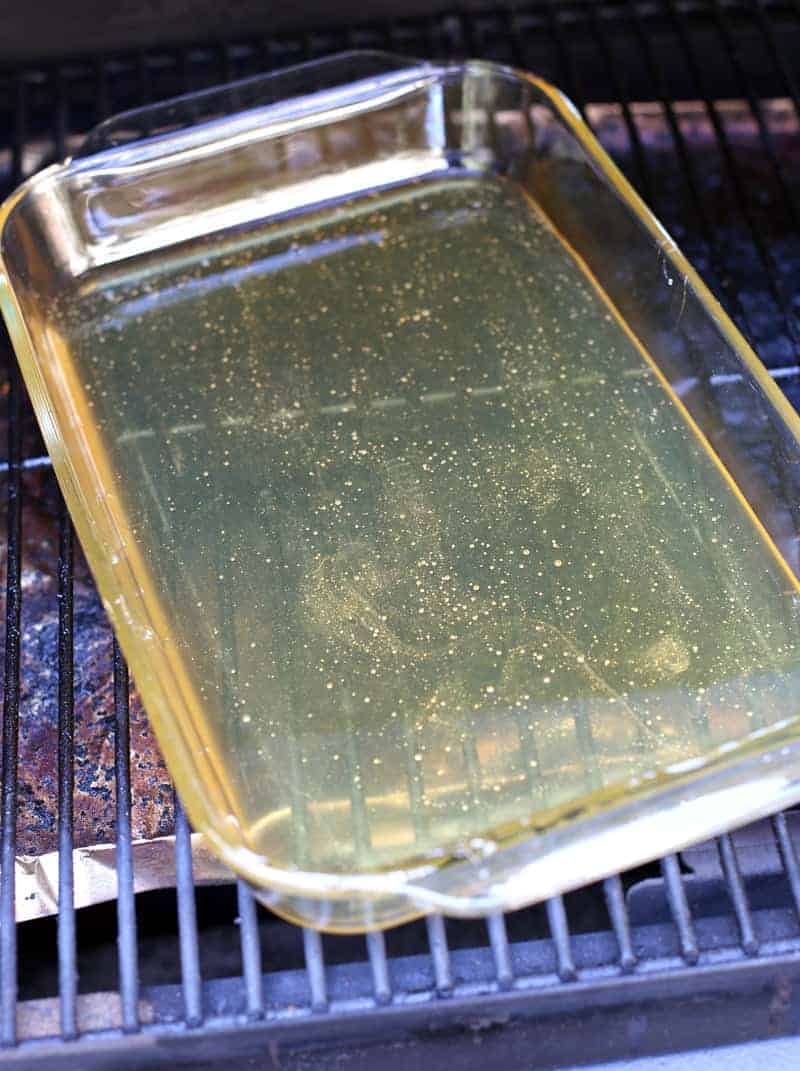 It's important to let the honey come back to room temperature because when you mix it with the butter you don't want to melt the butter, or specifically have the heat separate the solids and liquids of the butter. You want to keep everything at room temp.
Mixing the Smoked Honey with Butter
Once the honey is ready place it in your mixer with 2 sticks (1 cup) of room temperature softened butter (no salt added). Then mix until combined and the consistency is similar to a frosting. It will be slightly thick and whipped, but will have a nice consistency to it. This is where you can add salt if you wish. Just a touch goes a long way to bring out the flavors.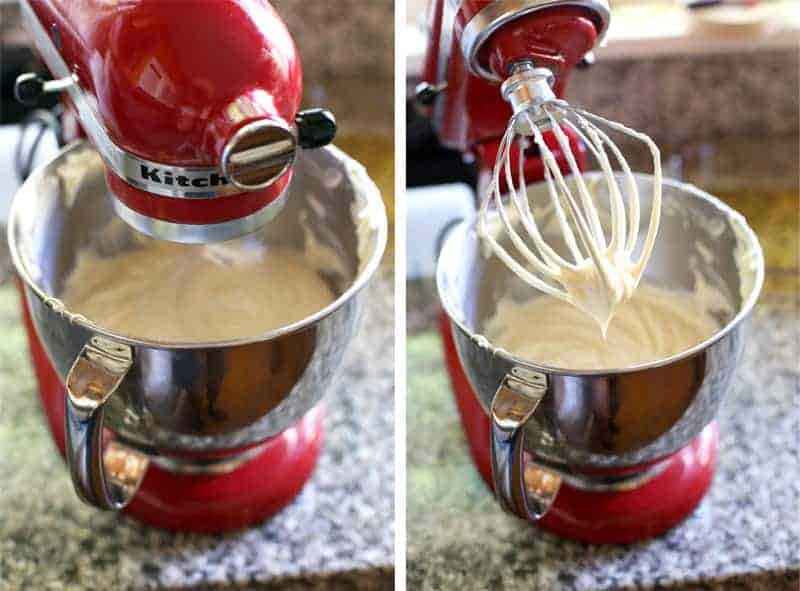 Then place in your serving dishes and let them sit. At this point you can cover them and place in the fridge, or serve immediately. Right before eating, add a touch of finishing salt to the top of the dish.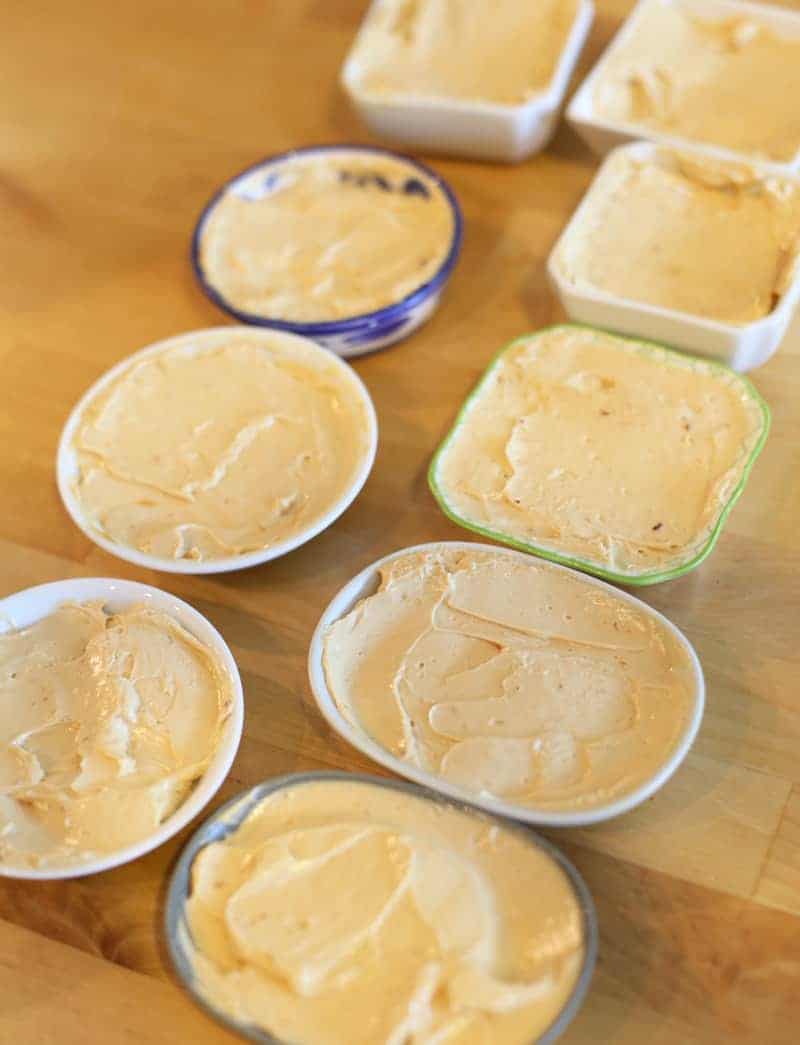 Alternatively you can mold the butter into a roll, much like the store-bought sticks, and store in your fridge for several weeks. Or freeze for up to six months. Just slice off pieces as you need it.
Lay out a large plastic wrap and place butter in center of wrap.
Fold the plastic wrap over butter, and using hands start to form into a long roll.
Once you have your desired roll, finish closing off the plastic by covering and sealing the butter.
Store the butter in fridge or freezer.
This is awesome to serve at dinner parties with baguette slices or rolls (try it for Thanksgiving). But it's also just as tasty on your breakfast toast.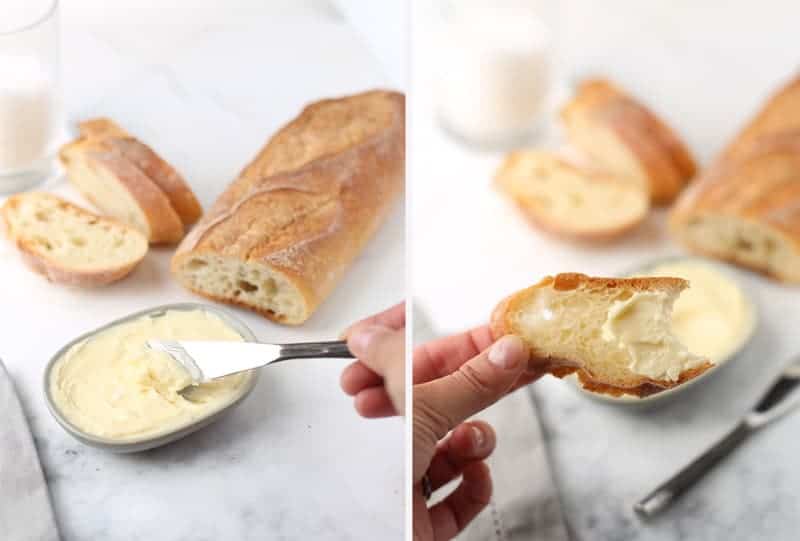 Recipe Ideas for Smoked Honey Butter
Grilled Scallops as featured in our cookbook Fire + Wine
Serve with your favorite bread
Consider using hot honey versus smoked honey
This recipe was originally written in September of 2016 and updated in October of 2020. It includes new recipe pairings, guided recipe details, and steps for smoking honey.
---
If you like this recipe we'd truly appreciate it if you would give this recipe a star review! And if you share any of your pics on Instagram use the hashtag #vindulge. We LOVE to see it when you cook our recipes.
This post may contain affiliate links. This means if you click on the link, we may receive a small commission if you purchase through the link. We partner with brands we know and love and use and it helps keep the blog going!
---