Compound butters can completely jazz up any grilled meats or vegetables. This is a simple garlic and herb compound butter that is perfect on steaks.
Plus, find out how to make several variations of this recipe to place over anything from grilled meats, to veggies, to breakfast treats and crusty bread.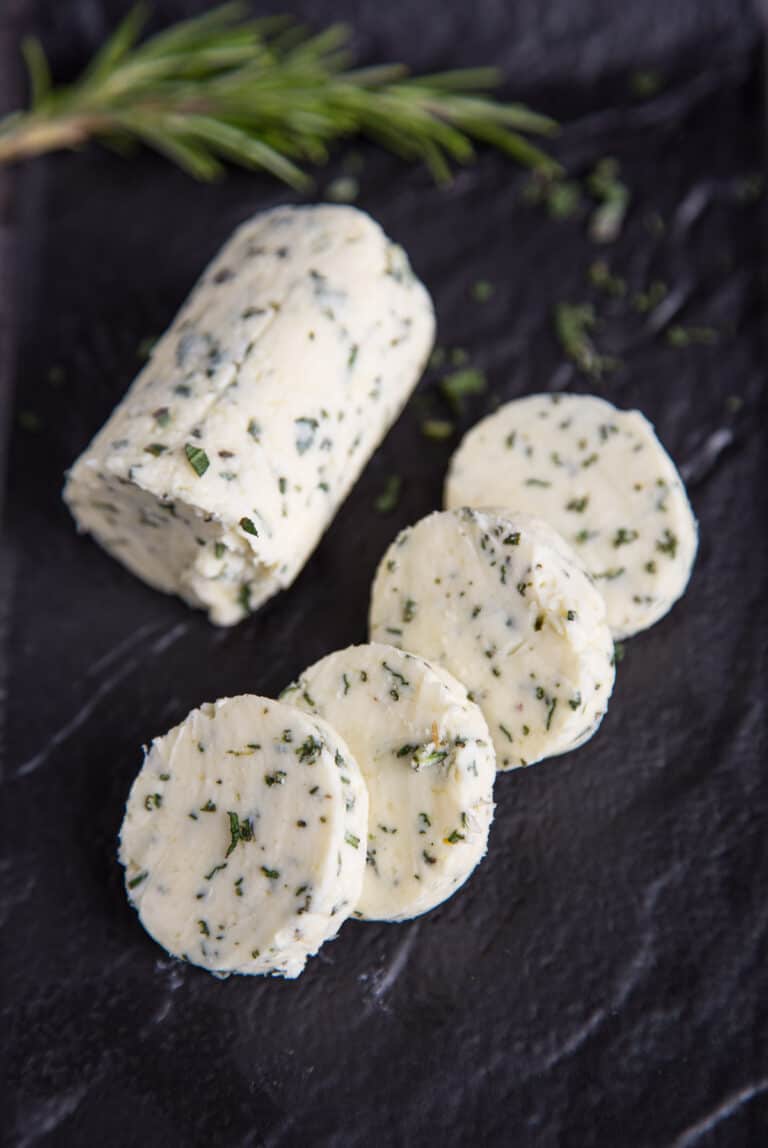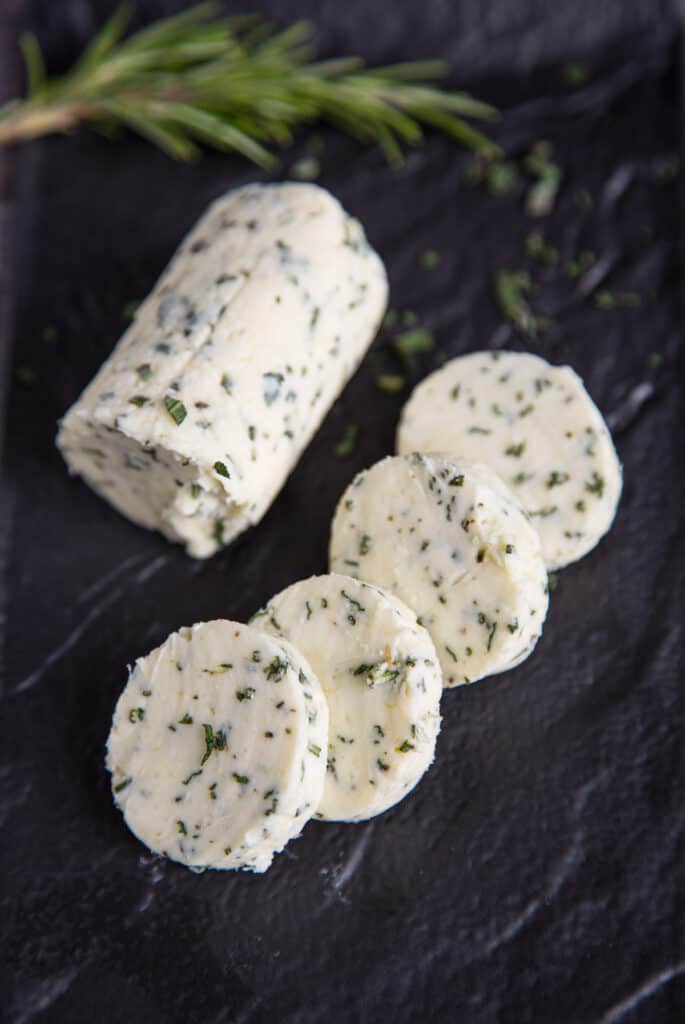 What is Compound Butter
Compound butters are mixtures of butter and other ingredients (most commonly herbs and spices) to jazz up a dish, in this case a steak.
While you can purchase them from the store they are ridiculously easy to make at home. And the best part is that you can make them exactly the way you want them when you make them yourself.
Compound butters are fantastic over grilled meats and vegetables, spread over crusty bread, or simply used wherever else you would use butter, like cooked with mussels, to top a baked potato, or over corn on the cob. They can even be sweet to top over breakfast treats like pancakes or waffles.
We're keeping this recipe simple and straightforward, but if you scroll to the bottom you can see different variations and ways to get creative with your combinations.
How to Make Compound Butter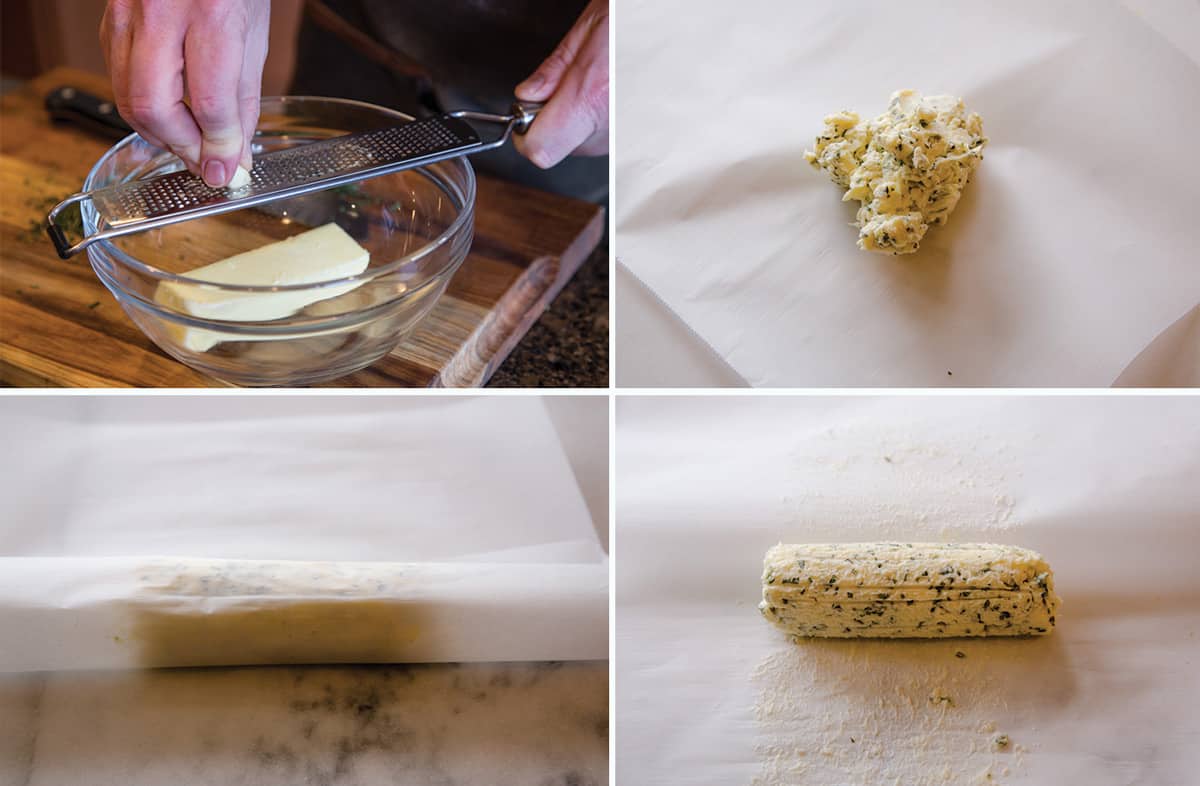 Softened Butter: you'll want to start with butter that is soft enough to be able to mix up. Room temperature butter works great. Make sure to use unsalted butter so you can control the amount of salt for your butter.
Mix: combine all ingredients together in a bowl and mix together. For the garlic we recommend grating the garlic using a microplane grater, for best results (as shown in the photo above).
Roll: transfer butter to plastic wrap or parchment paper and form into a log.
Chill: place in the fridge and chill for at least a half hour to firm up.
Serve: cut into logs and serve over a hot grilled steak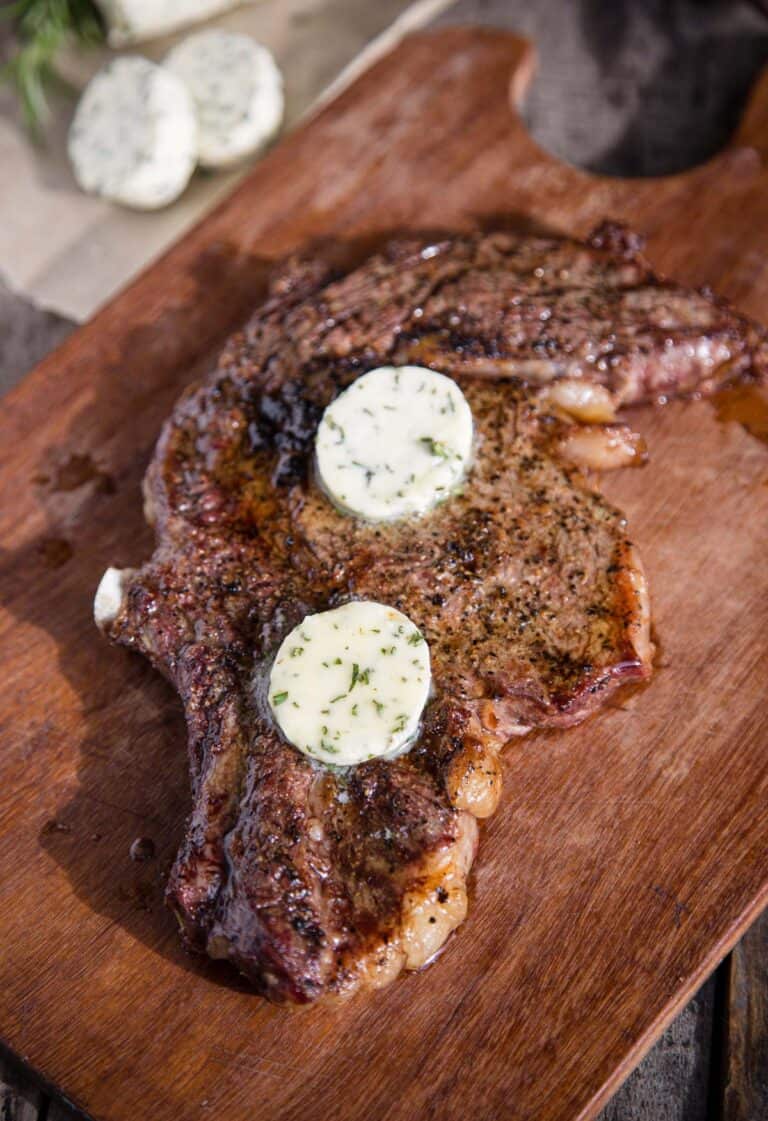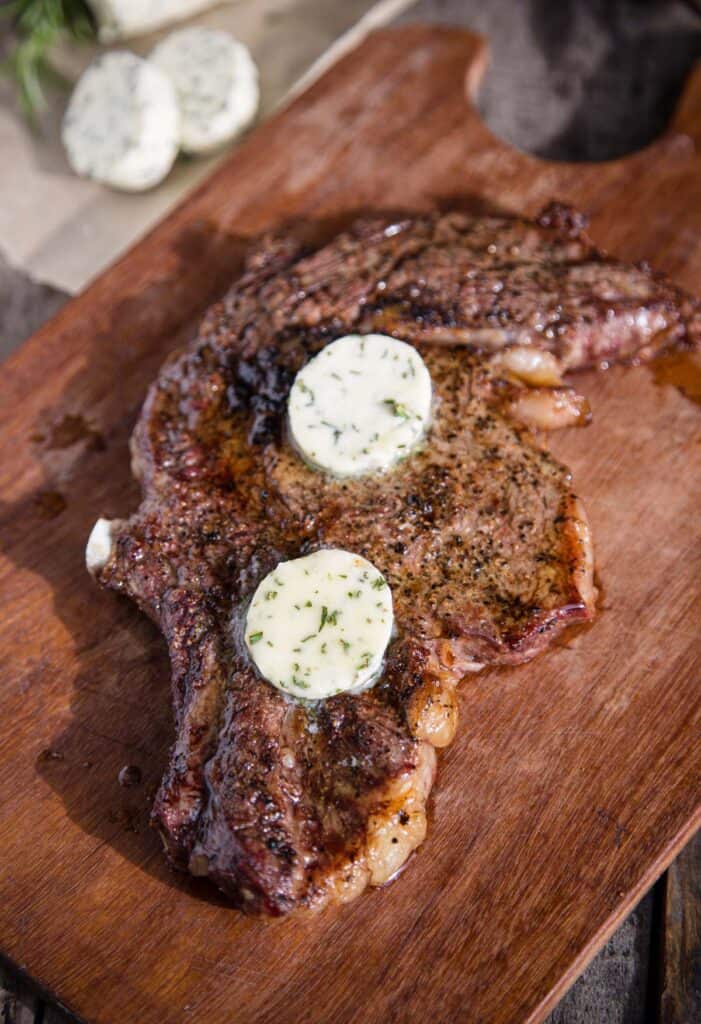 Use on these Steak Recipes
Herb Compound Butter Recipe
Variations
Switch it up! Try any of these compound butter combinations on anything from meats to sweets.
Cilantro and Lime — great over white fish and chicken, or over shrimp
Strawberries and sugar — to top over pancakes or waffles
Honey and cinnamon — for a sweet topping for toast
White wine and garlic — serve with seafood
Horseradish and garlic — for a holiday smoked prime rib
Lavender and honey — try with a pork chop or over crusty bread
Roasted bone marrow, garlic, and salt — insane over a steak
---