Smoked Honey adds a delicious smoky flavor to any dish you typically use honey for. Whether cookies, butter, or simply a honey drizzle on a cheese plate, this easy recipe for homemade smoked honey will be the next conversation starter for your next backyard event.
It also makes a great gift for the holidays!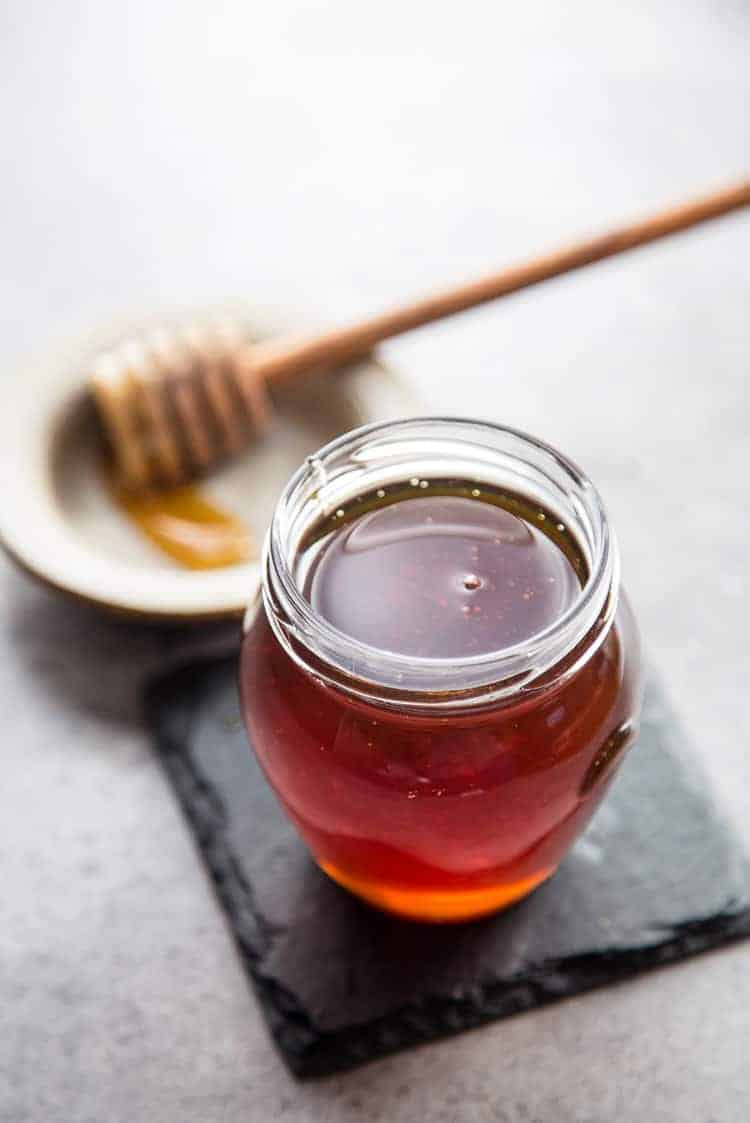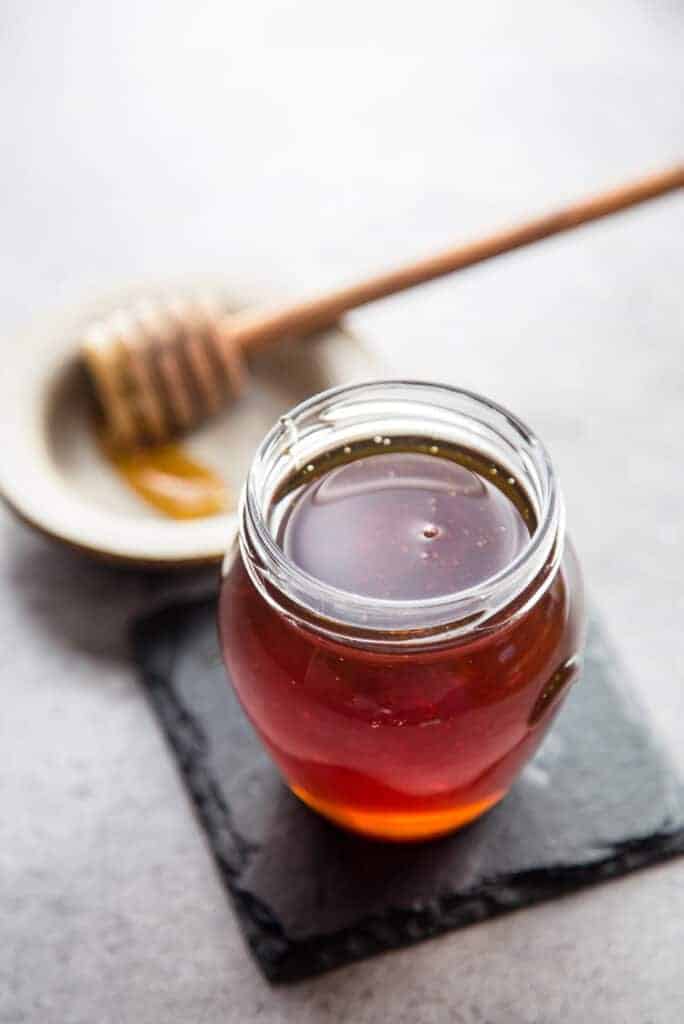 How to Smoke Honey
Start with a fruit wood like apple or cherry. The sweeter flavor will complement the honey versus a more pronounced smoky flavor like mesquite or oak.
Place the honey in a smoker safe dish, we use a glass dish. Some honey will be very thick, if the honey is very thick, add some water to thin out the honey. The water will keep the honey viscous, and cook out over time.
Smoke for two hours, remove and let cool. If you go longer it will get a stronger smoke flavor.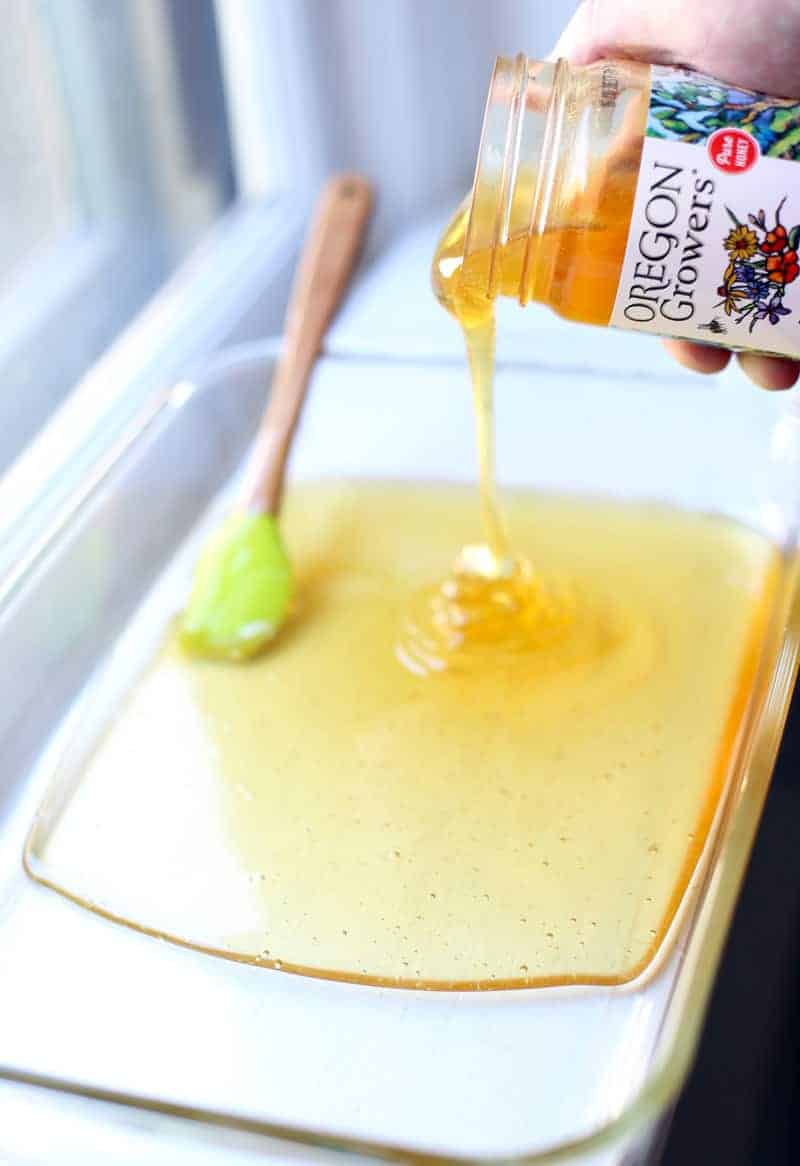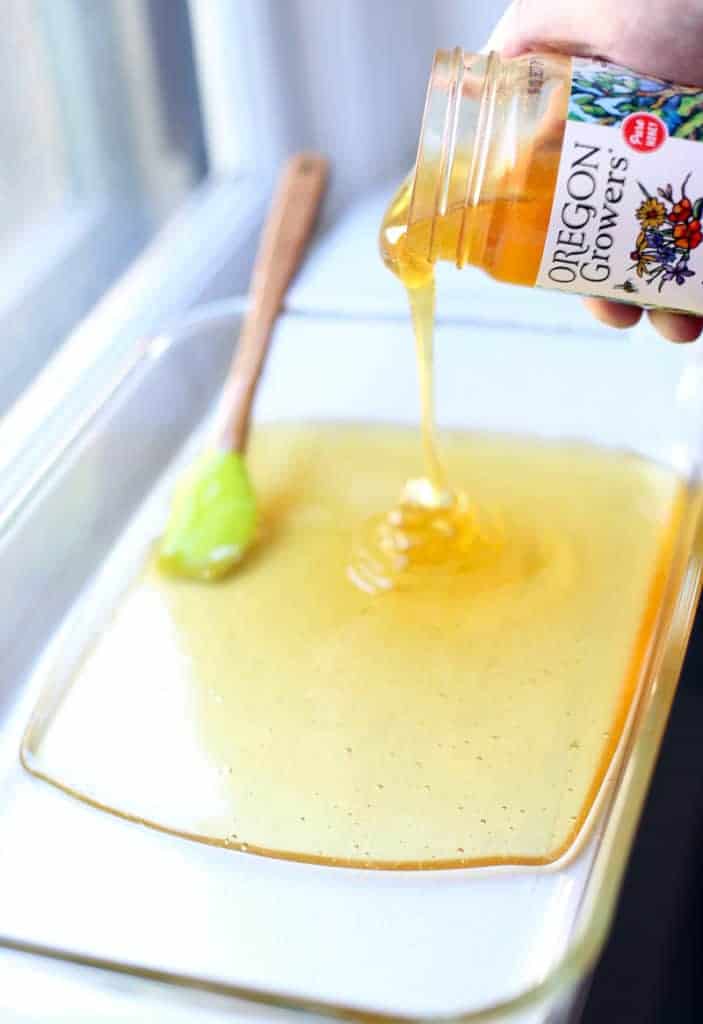 Pro tip: If your smoker is ashy, place a cheese cloth over the honey, before smoking, so the ash is prevented from getting into the honey.
What Temperature do I Smoke Honey?
Smoke at a range of 160 degrees F to 200 degrees F. Any higher and their is potential for the honey to boil or caramelize, and we don't want that. You can cold smoke as well, or keeping the temperature under 90 degrees, but we prefer a hotter temperature for flavor.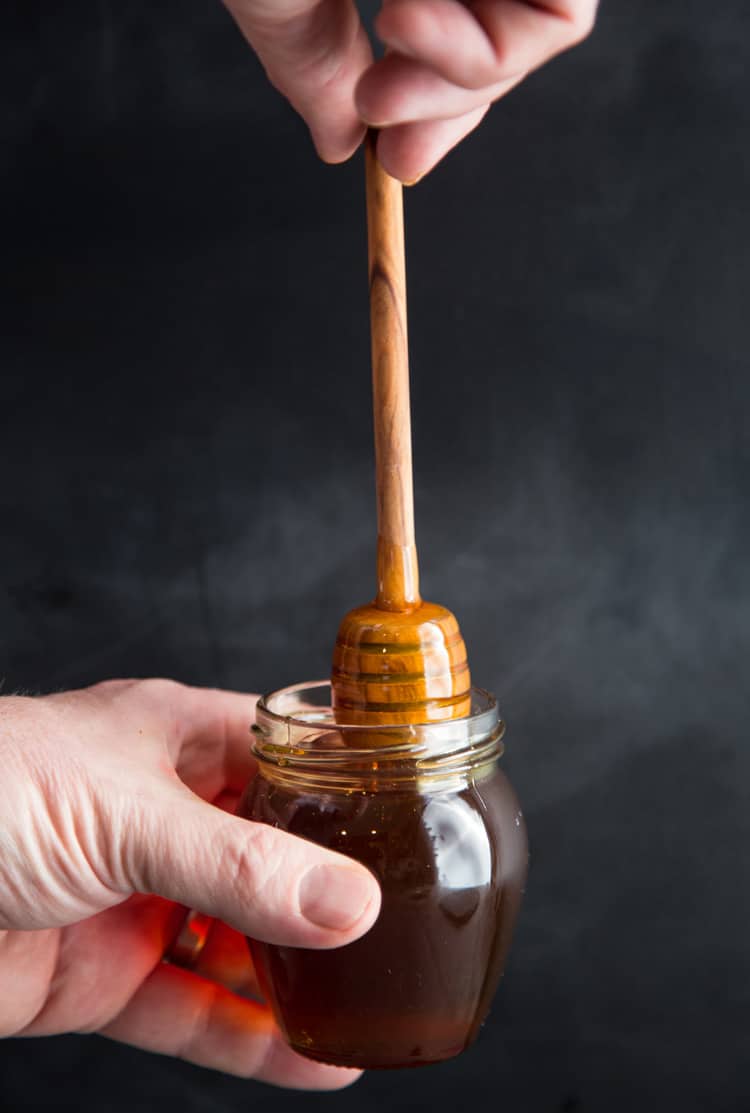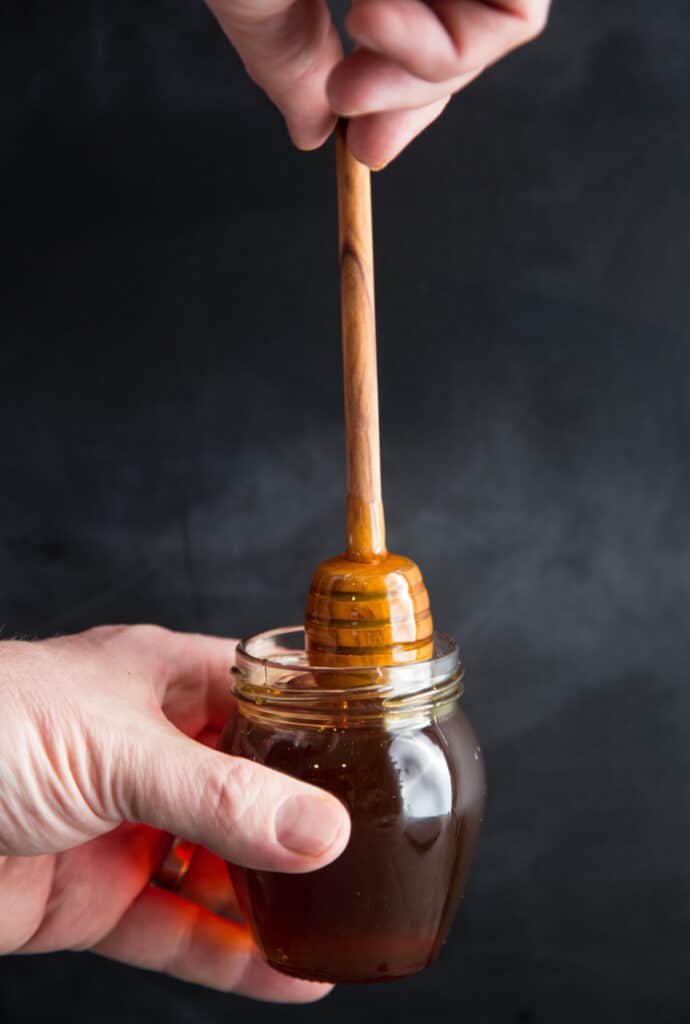 What do I do with Smoked Honey?
This awesome honey can be used in a variety of ways:
The ideas are endless!
How do I store Honey?
Place the honey in a glass mason jar and store in a cool dark place, as you would regular honey. It will last months, so consider making big batches. Be sure to label the honey as "Smoked". You don't want your mother in law to use it for tea by "accident".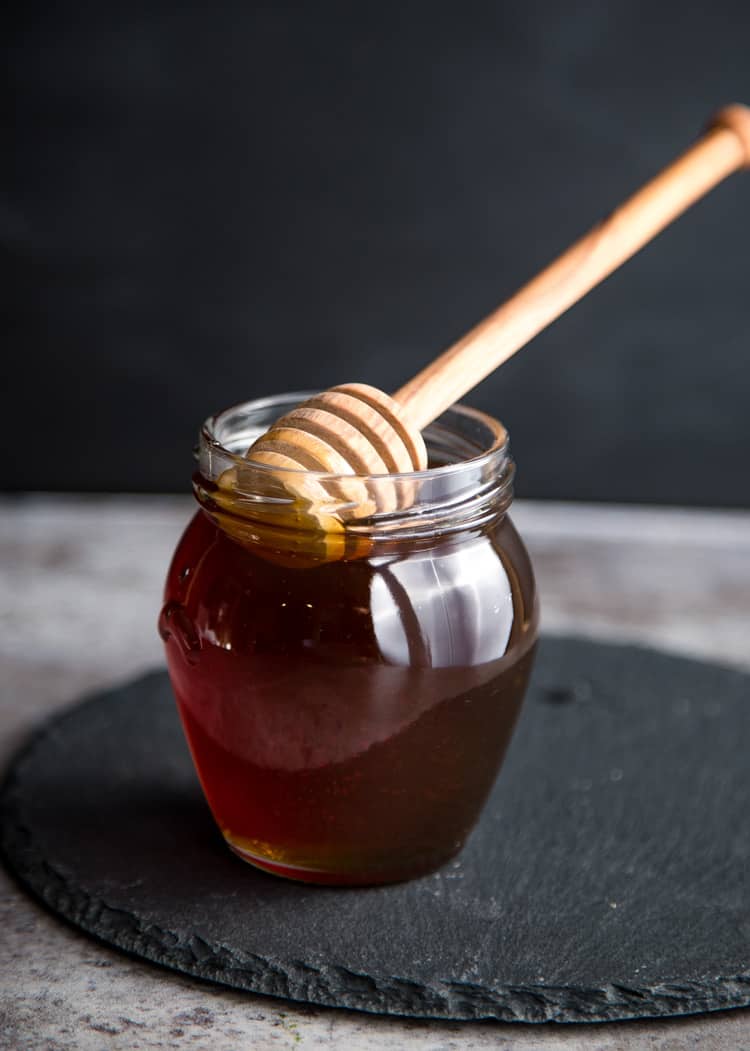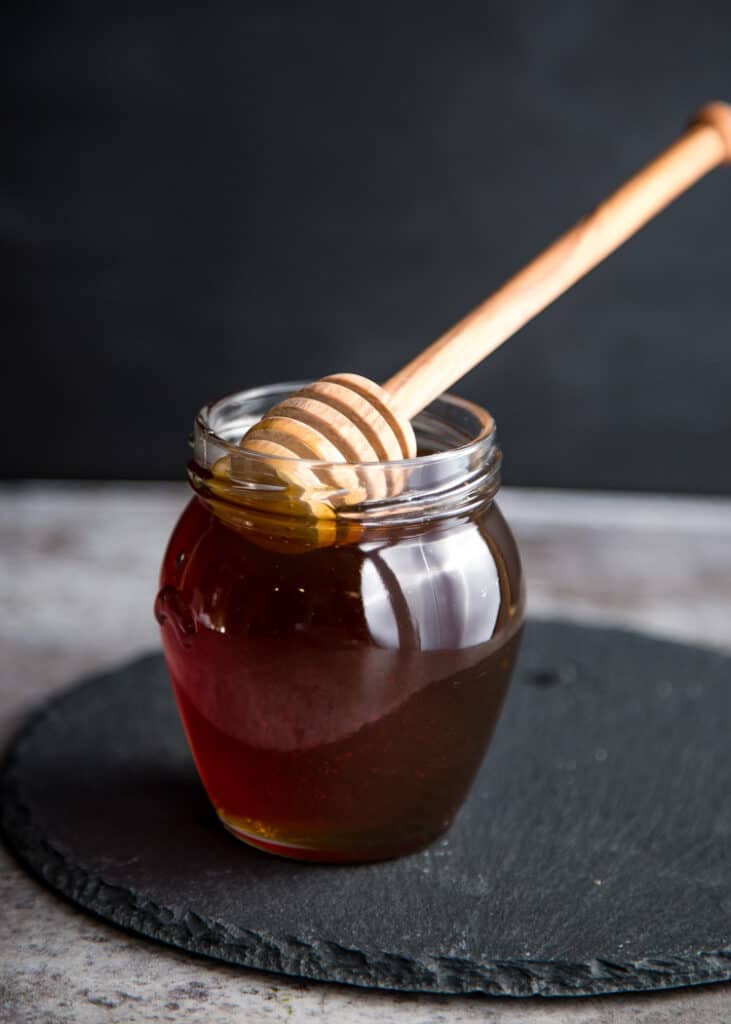 Holiday Gift Idea
Consider placing into 8oz Mason Jars and giving a Wooden Honeycomb Stick to serve.