… and a boozy birthday celebration
Today is a big day. It's Sean's birthday. But not just any birthday, it's his 40th birthday!
I still remember when my mom turned 40 back when I was a kid. The house was decorated in black with "over the hill" signs everywhere. I grew up dreading the thought of 40. Back then it meant that your life as you knew it was all downhill. That's a pretty depressing thought.
Times have changed though. 40 is, well, it's not even the new 30. It's more like the new 27. It's young, vibrant, fresh, and still full of life and full of possibilities. Plus, my husband still looks as young as he did when we met in his early 20s, not the 40 that I imagined in my head when I was a kid.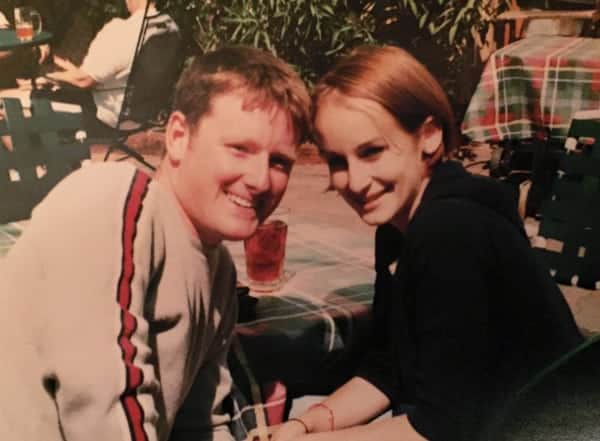 While his energy isn't quite what it used to be (I blame the twins), the man I fell in love with in the late nineties hasn't changed a bit. Well, I suppose a few things have changed — like his taste in booze.
Wine
Starting with his evolution of wine. Though Sean was ahead of most college students when it came to wine (because he actually drank and somewhat appreciated it), his taste in wine has changed dramatically since then. Back then he drank mostly cheap sweet red wines. But one specific bottle I do remember was Sokol Blosser's Evolution (back then it was called Evolution #9). We thought he was all fancy since he drank Oregon wines back when all the rest of us hardly knew the difference between red and white, let alone regional. He could walk into a wine store with confidence and pick out something decent and had no qualms about paying more than $3 for a bottle.
And as his appreciation and knowledge of wine grew, he went from that semi-sweet affordable blend to big bold expensive California Cabernet Sauvignons (I blame the five years living in San Francisco for his affinity towards big California Cabs). While he still enjoys a good tannic Cab from time to time (especially with grilled steak) his preferences have expanded globally. He will experiment with pretty much anything, but he tends to lean towards crisp and dry for white wines. He loves a good Chablis. For reds it should come as no surprise that his current love is for Oregon Pinot Noir. But lately he's also had a thing for Italian reds and Spanish varieties. He's really digging the way they taste with some of our smoked meat recipes. We had one on his birthday eve that won him over.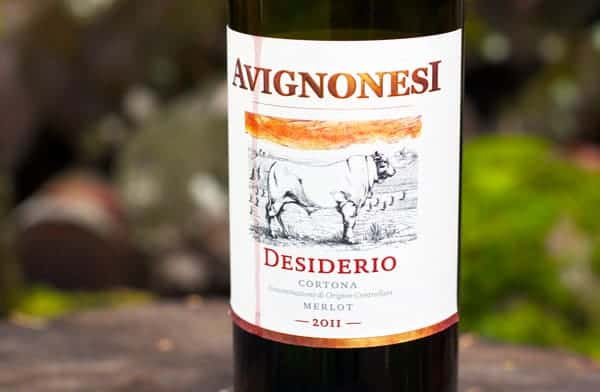 Avignonesi Desiderio Merlot Cortona (Tuscany, Italy)
This blend of 85% Merlot and 15% Cabernet Sauvignon comes from the Cortona DOC appellation within the larger Tuscany region of Italy. Aged for 16 months in French barriques this wine is fairly intense and bold, with rich dark cherry aromas. It has a really great plush texture in the mouth, with more deep cherry and spice flavors. It's a hearty wine and wants some hearty food to pair. This wine wants some comfort food, like braised beef (yum!), or a smoked ribeye (yes please). It wouldn't hurt to add a fire in the background for some ambiance. It is nearly winter after all. $47 (sample)
Beer
One of his biggest boozy accomplishments in life is divorcing his long-standing go-to beer, PBR, after a near 20-year obsession affinity.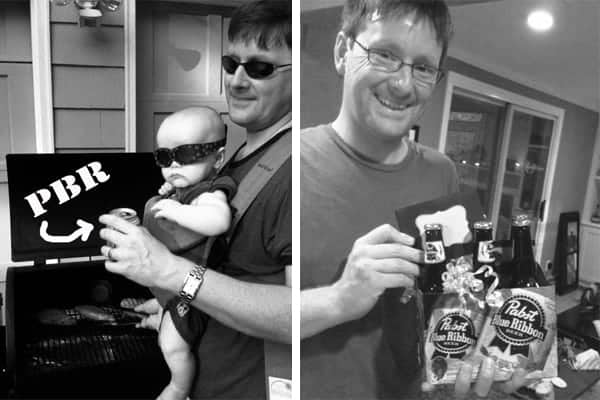 It happened. It finally happened! He's been teased from folks all over the globe (literally) for his preference for this cheap watery excuse for a beer. I never minded though, that stuff is dirt-cheap (which, for me, meant more money to spend on wine)! But something happened this summer. He ended things with the winner of the 1893 award for America's Best Beer. He's moved on to Occidental Brewing Co. Kölsch as his new go-to.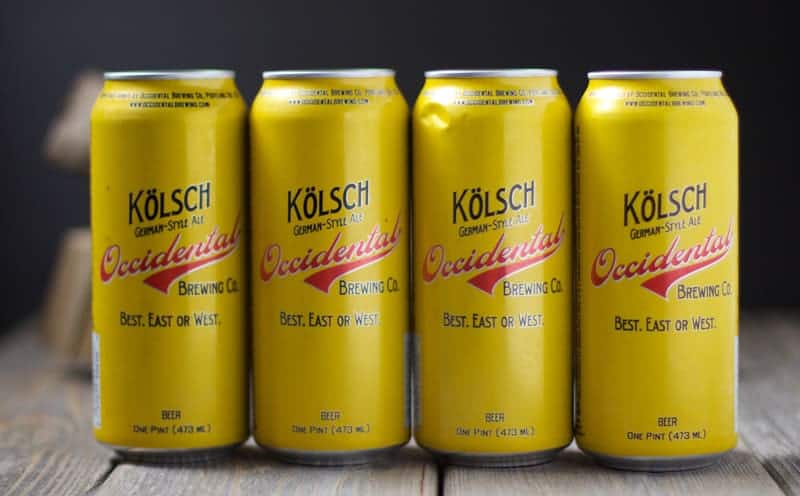 It's still a light, clean, and crisp style of beer but the flavor is far superior to PBR. Plus it's local! The only downfall is that it's much more expensive than PBR, but in exchange, it's delicious and we feel much better supporting the locals. Our wise Sean has finally become an Oregon beer drinker. (For the record though, he still hates IPAs)
Spirits
The one thing in his evolution of booze that hasn't changed is his appreciation for whisky-based drinks, with a preference toward Bourbon and Scotch. In college he would occasionally opt for a Long Island Iced Tea (that's so college!), Alabama Slammer, and the ever-so-disgusting Jaeger Bomb, but more often than not he leaned towards cocktails like the Old Fashioned or Manhattan. Not much has changed, as those are still two of his go-tos. What can I say, he's an old fashioned kind of guy in general. The one thing that has evolved is the brands he now buys. He's gone from buying cheap whiskey to his current favorite, Basil Hayden Bourbon. But he also loves to try new whiskeys from the many local distillers here in Oregon, like Hood River Distillers.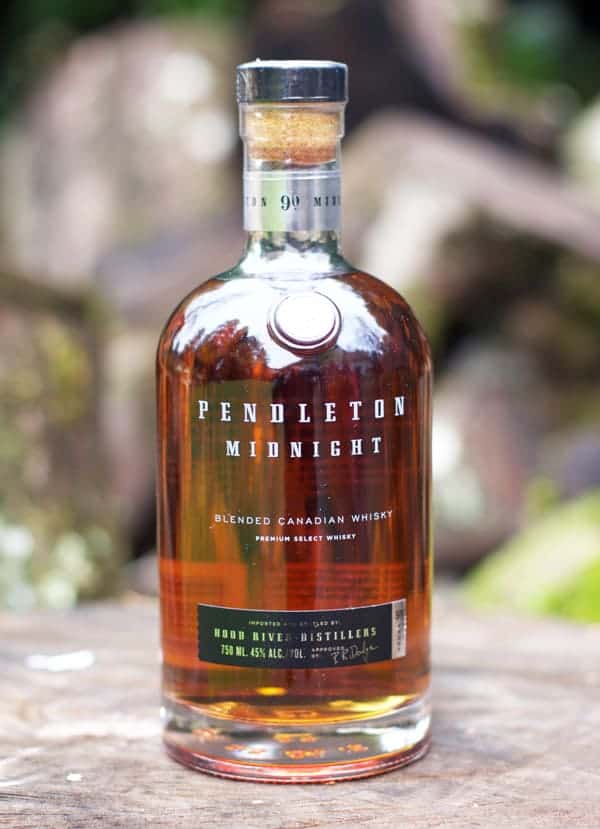 Pendleton Midnight Whisky is a recent one he's really enjoyed. This oak barrel-aged whisky is distilled in Canada, and then before bottling, the local Hood River Distillers adds glacier-fed spring water from Mt. Hood. A portion of the blend is aged for over six years in American brandy barrels. It has a caramel-y sweet nose and a smooth finish with lingering spices. It's smooth on its own, but also great in cocktails.
So for his birthday, I'm dedicating this cocktail to my 40-years young smoked-meat-loving husband.
The Smoky Old Man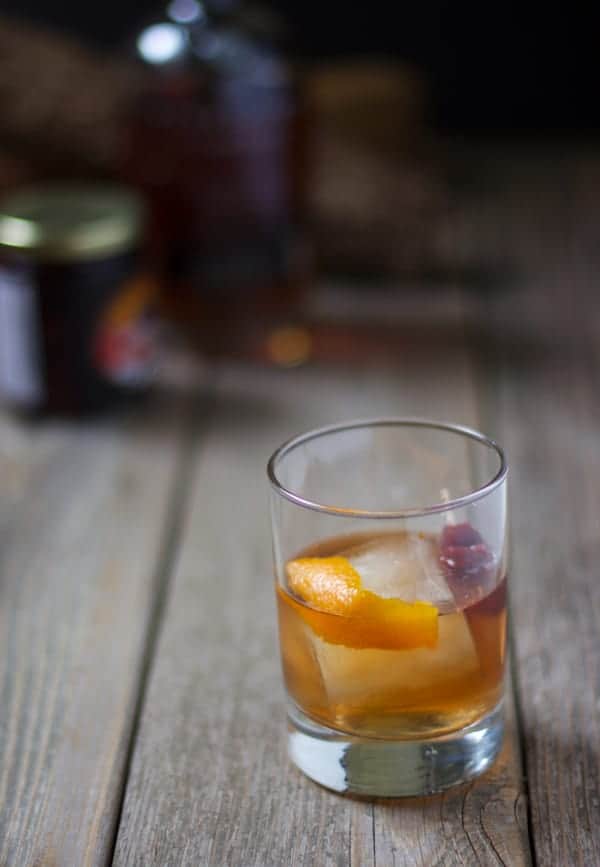 This drink has a few of the components found in his favorite Old Fashioned, like whisky, bitters, and sugar. In this version we used the Pendleton Midnight Canadian Whisky, and added some smoked cherries and smoked ice. Sean smokes everything, so I couldn't devote a cocktail to him without something smoky. Instead of preparing the drink in the glass like the classic, we mix it in a cocktail shaker (more like a Manhattan), and then pour it over a fresh cube of smoked ice.
Not sure how to make smoked ice? Where the heck have you been all these years?!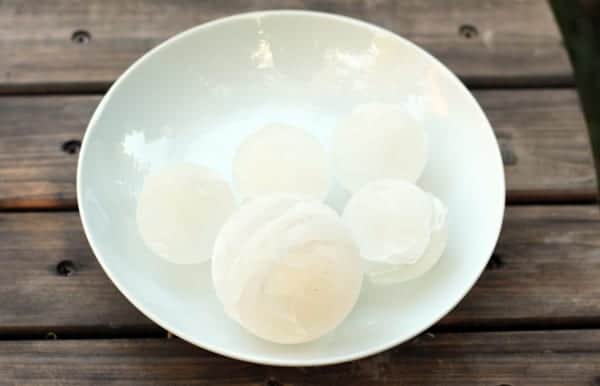 No problem. Just check out this article where Sean describes the wonderful world of smoked ice. But honestly, this cocktail is just as good without the smoked ice, so don't stress if you don't have the ability to smoke your ice. Also, the smoked cherries can be found at Republic of Jam. But if you can't get those either, you can use Maraschino cherries.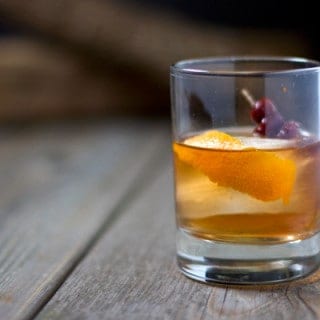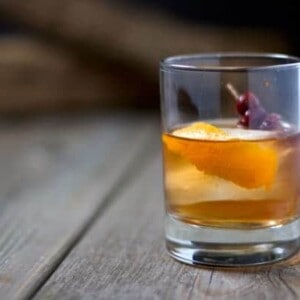 The Smoky Old Man Cocktail
Inspired by a classic Old Fashioned cocktail and my 40-year-old smoked-food-loving husband.
Print
Rate
Ingredients
½

teaspoon

sugar

you can substitute with simple syrup as well

3

dashes bitters

Angostura bitters works well

2

oz

whisky

Pendleton Midnight Whisky works great

1

large smoked ice cube

2

smoked cherries

Maraschino cherries are an acceptable substitute

1

orange peel slice

about 2 inches long

Dash of club soda

optional
Instructions
In a cocktail shaker, add the sugar, bitters, whiskey, and some ice. Shake well for about 10 seconds to dissolve that sugar. Place your smoked ice cube in an old-fashioned glass and strain the drink into your glass. Add 2 smoked cherries (or 1 Maraschino cherry) and the orange peel. Enjoy.
Notes
Sometimes I like to add some club soda, just a dash, to very slightly dilute the intensity of the whisky. It's totally optional. Also, note that the smoky flavor will get stronger the more the ice slowly melts. It's fascinating to taste the evolution of the drink as this happens.
Find the perfect wine pairing at the Vindulge Wine Shop
Happy Birthday Sean!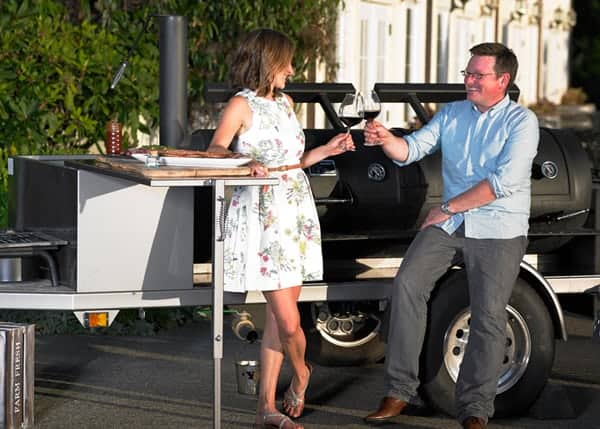 Cheers to 40 more years of good times and refining your taste in booze!
---