We were on TV!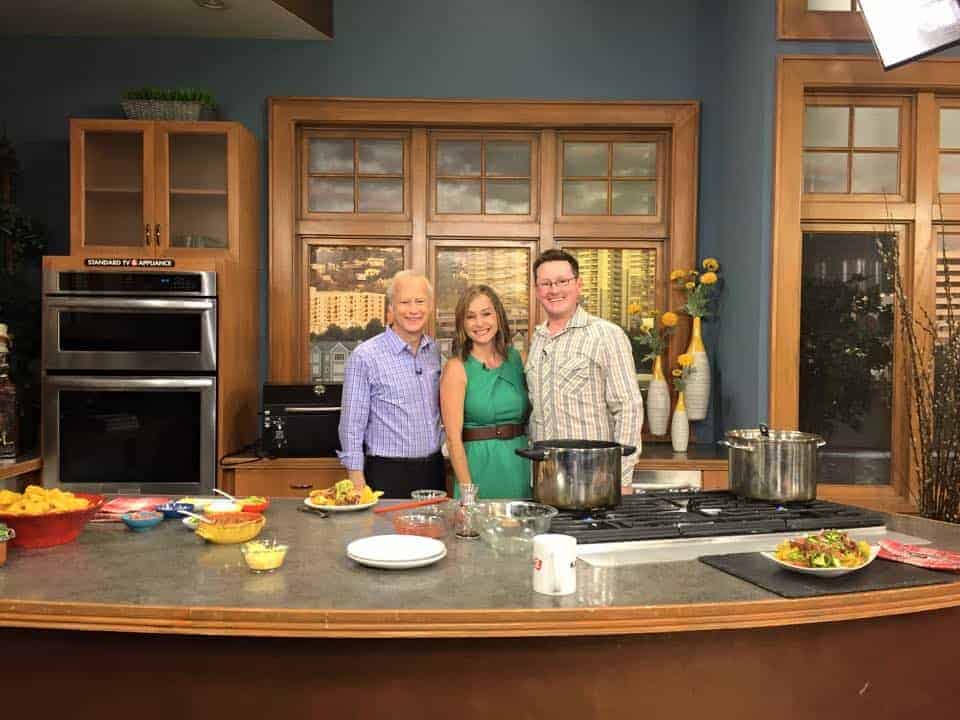 Sean and I were invited on AM Northwest to cook up our award-winning Smoked Beef Brisket Nachos. We had so much fun!
If you're new here, welcome! Let me give you a little background. My name is Mary and I'm a wine, food, and travel writer. I am a columnist for Palate Press, contributor to Wine4.Me, and have freelanced for several publications. You can check out this page for more about me. Sean is my partner in all things barbecue and life.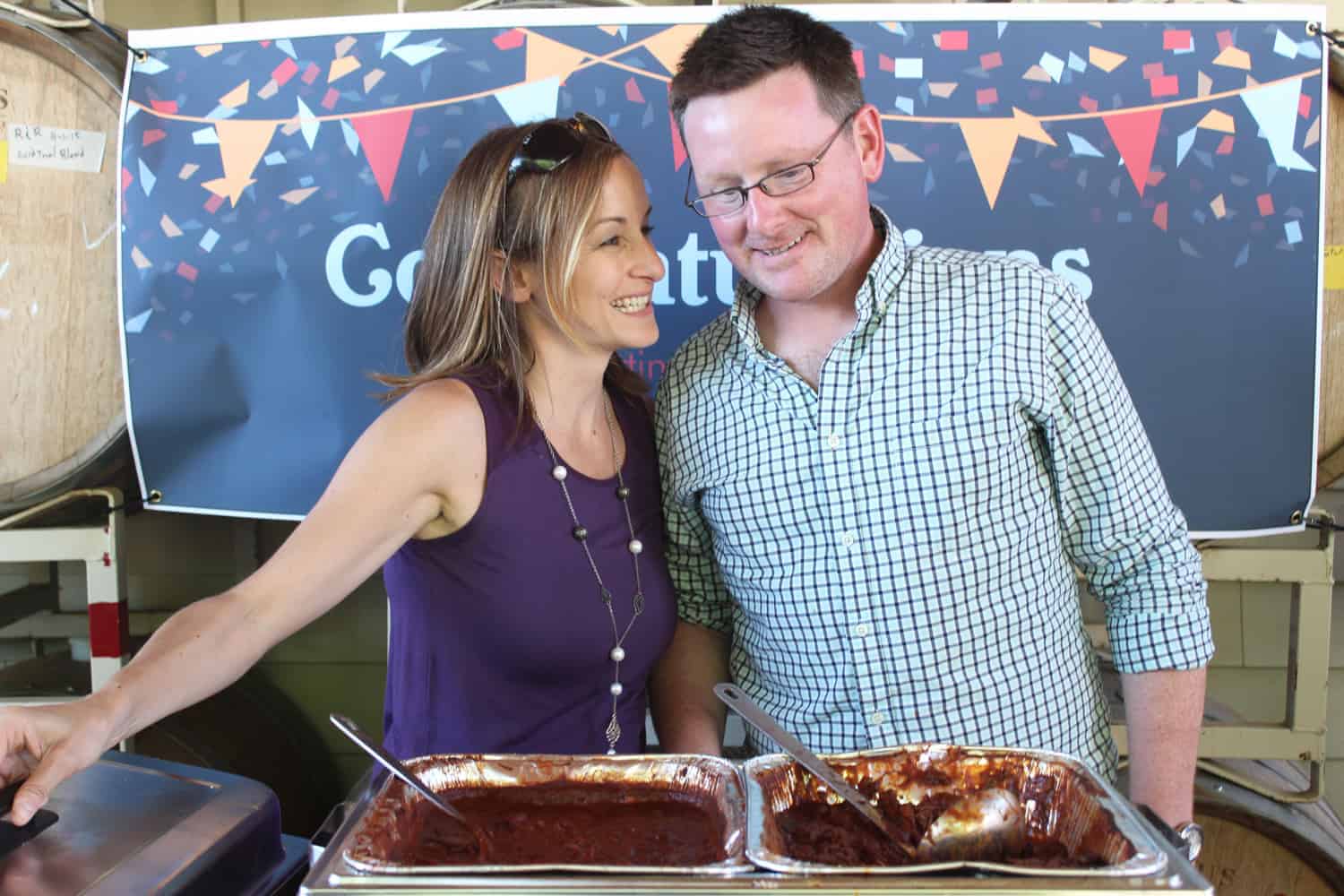 Although we don't discriminate against food styles around here, we've always had an affinity towards grilled and smoked food. Several years ago we bought our first smoker, a pellet grill, and I was (almost) instantly transformed from a vegetarian into a meat-eating smoked-food believer.
About a year and a half ago we started sharing recipes from our grill and smoker. Shortly after that we purchased The Beast, a Yoder offset smoker trailer, and started entering BBQ competitions and catering events (have we gone mad?!).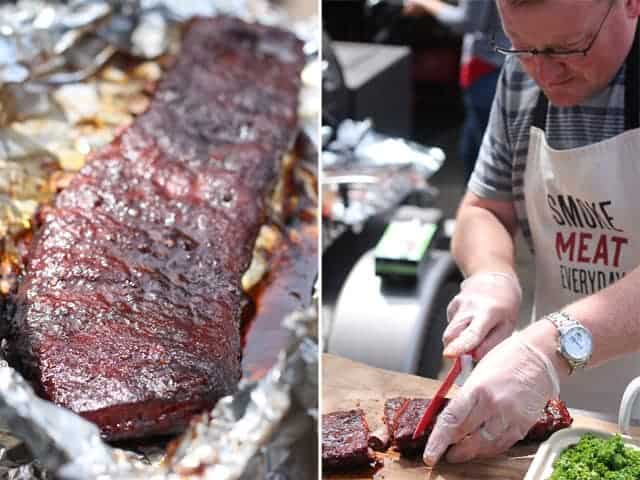 Since then we've focused primarily on wood fired cooking, sharing our favorite recipes here on this blog. And since my background is in wine (cheers!), we always offer wine recommendations with each recipe. But this blog isn't entirely about barbecue and smoked foods. In addition to delicious recipes and wine information, you'll also find travel stories and tidbits, photos, and adventures from the Pacific Northwest (where we live) with our twin boys. Yes, they also make an appearance here from time to time.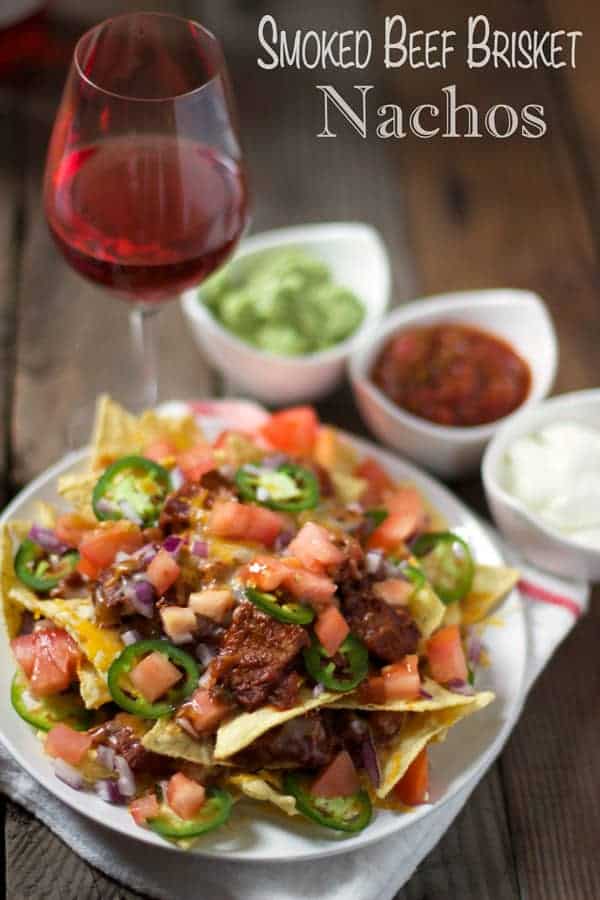 Earlier this year we entered a national recipe contest … and won! Hooray.
Those very nachos are what we got the opportunity to cook up for the crew at AM Northwest. It was such a cool experience!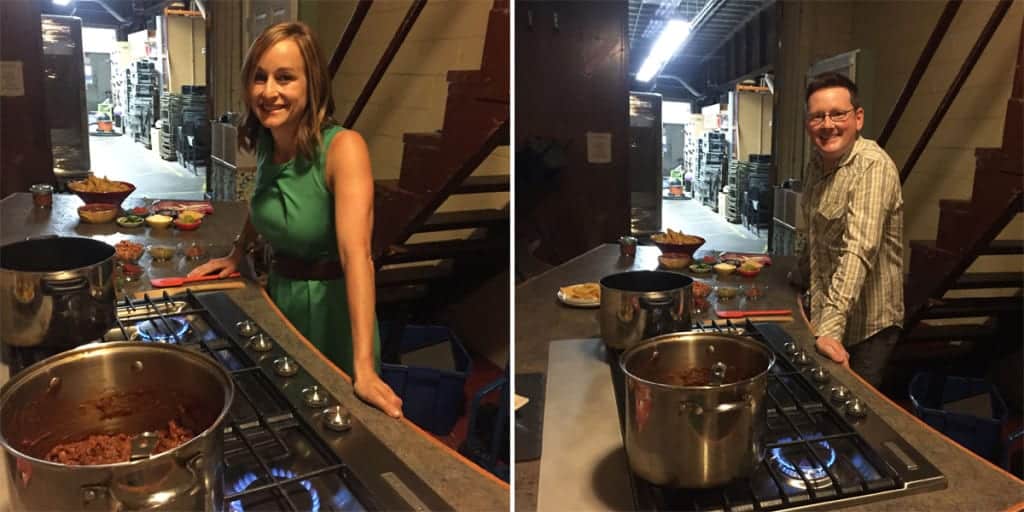 Prepping for our cooking demo, trying to not look so nervous!
Since then exciting things have been happening in our little world of barbecue and events. I hope you'll stick around to read more.
If you're just getting started you can check out the recipe index for a list of some of the recipes published on this site.
Thanks so much to AM Northwest for having us on the show! We hope to do it again sometime soon.