A fresh creamy cucumber salad is the perfect accompaniment to a grilled meat dinner. Bright fresh English cucumbers balanced with a dill, white wine vinegar, and Greek yogurt dressing make for a delicious and light salad.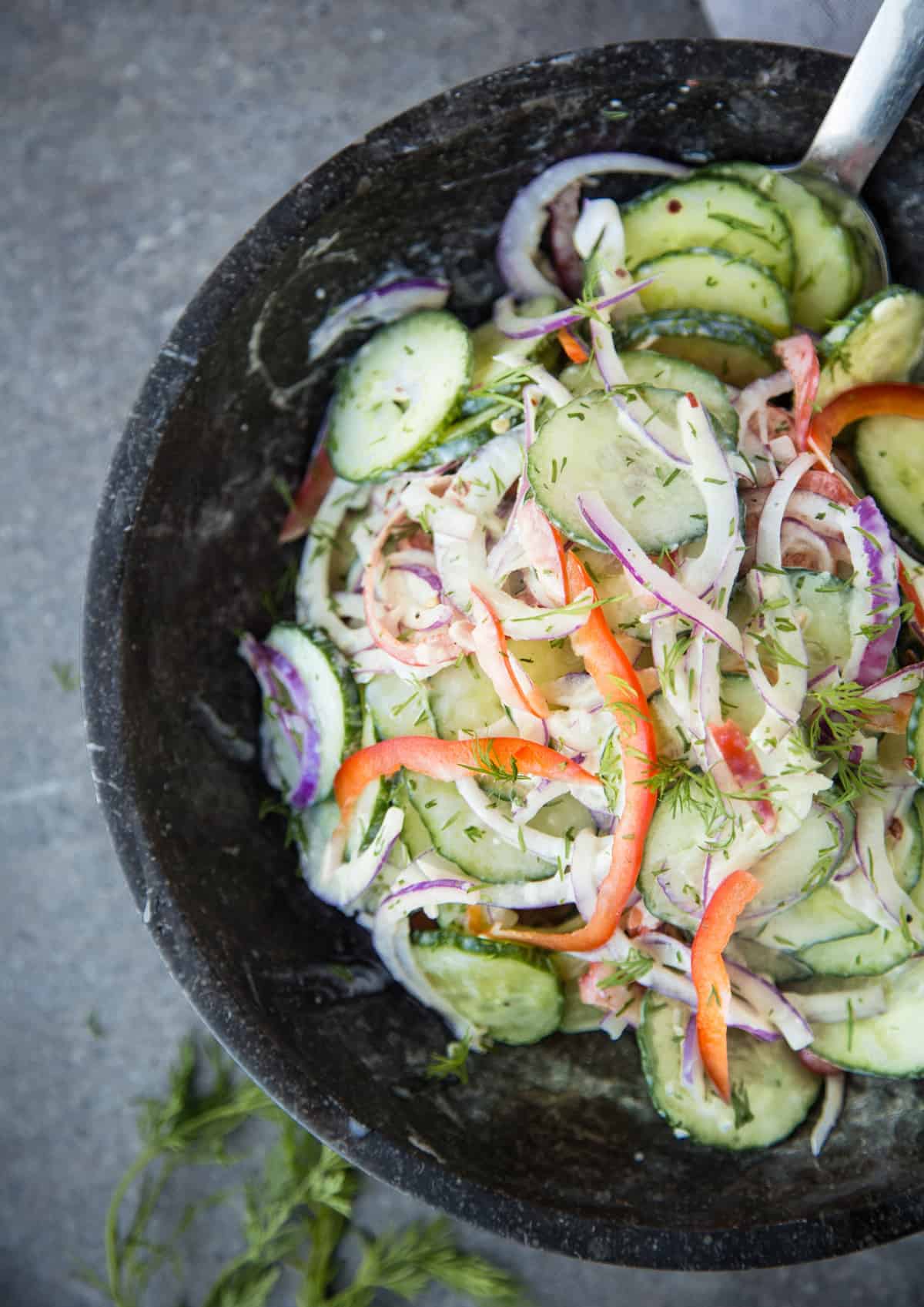 When we eat outside and it's a warm day we want a cold side that accompanies our main dish. And we like easy sides if we're spending the majority of our time on longer or more complicated main dishes. This salad comes together in minutes and is delicious with an acidic backbone, balanced with the sweetness of local honey and the crisp bite from the fresh veggies.
Jump to:
Best Cucumber for Cucumber Salad
English or Persian cucumber is the ideal option for this salad. Both cucumbers are seedless and dense, and so when sliced for a salad, you don't get the texture of the seeds mixed into the salad. In addition the skin tends to be thinner and makes for a nice bite versus pickling cucumbers that may have thicker skin and seeds.
For the dressing it's best to use whole milk yogurt. 2% works okay, but if you go with a lower fat yogurt the sauce consistency will be a little more thin and watery. If you do use a low fat yogurt, stick with Greek yogurt as it naturally is thicker, and you can add more thickness or viscosity with more honey. Offset the sweet with vinegar or citrus.
How to Cut Cucumber For Salad
If you have great knife skills feel free to slice thinly, but a mandolin is our recommended tool for a cucumber salad. It allows for uniform thickness and is fast to use. Just use caution and be sure you use the guard if it comes with one, and use on a non slip surface.
An alternative is to use the food processor with the mandolin slicer attachment, especially if doubling or tripling the recipe for a crowd.
Instructions
Slice – Slice up the cucumbers, red onion, and red pepper using a mandolin.
Dressing – Combine the dressing ingredients in a bowl. Don't salt yet, wait until you add the vegetables.
Combine – Add the sliced vegetables to the salad and mix.
Season – Add kosher salt and coarse black pepper to taste.
Following this format is an easy way to customize flavors through each of the steps.
If the salad seems too acidic, offset with more honey and yogurt.
Add more yogurt or salt if the salad is too sweet, .
Variations
Freshly sliced jalapeños are amazing and add more heat.
Consider adding a dry rub into the dressing. It adds some savory notes and pairs well with any barbecue main dish, like our brisket.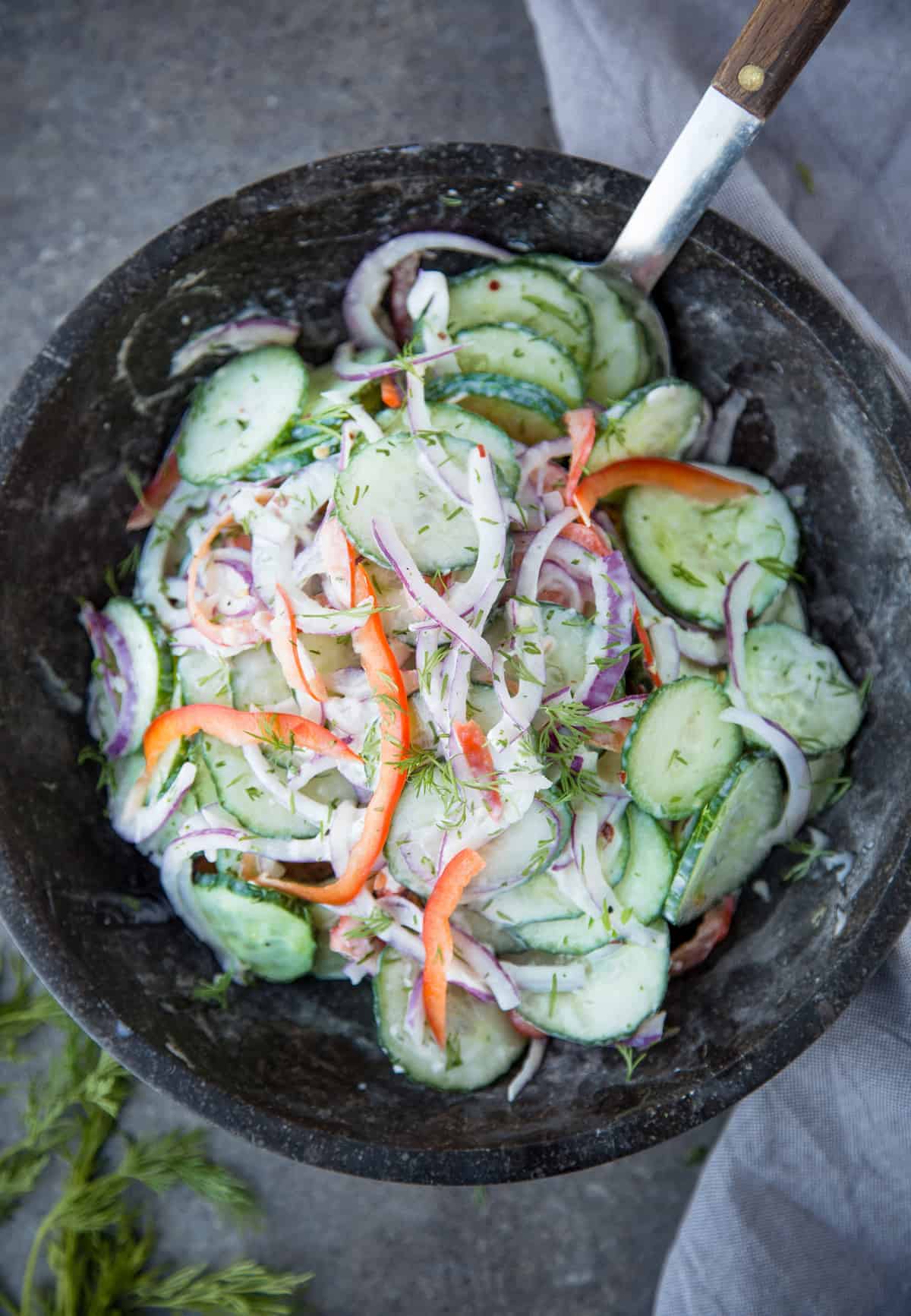 Other Great BBQ Side Dishes
This post may contain affiliate links. This means if you click on the link, we may receive a small commission if you purchase through the link. We partner with brands we know and love and use and it helps keep the blog going!
---