A weekly roundup of my favorite things from the week in the categories of wine, food, travel, and occasionally lifestyle. Alright alright, so it's not always "weekly" but you get the idea.
As summer wraps up (wipes sad tears from eyes as she puts on socks for the first time in months), I refuse to give you any "end of summer recipes" or "final backyard BBQ of the year" advice. We will continue to preach for year-round barbecue and rosé in the winter. So no Labor Day recipes today. But if you just neeeeeeed one, you can head over to Wine4.Me where I give advice for grilling the perfect steak. Or just turn to the recipe index here where you'll find loads of grilling and BBQ inspiration.
I also decided to hold off on food and travel favorites until next week and instead focus on a single grape from a single region — Pinot Gris from Oregon.
WINE
Different Shades of Oregon Pinot Gris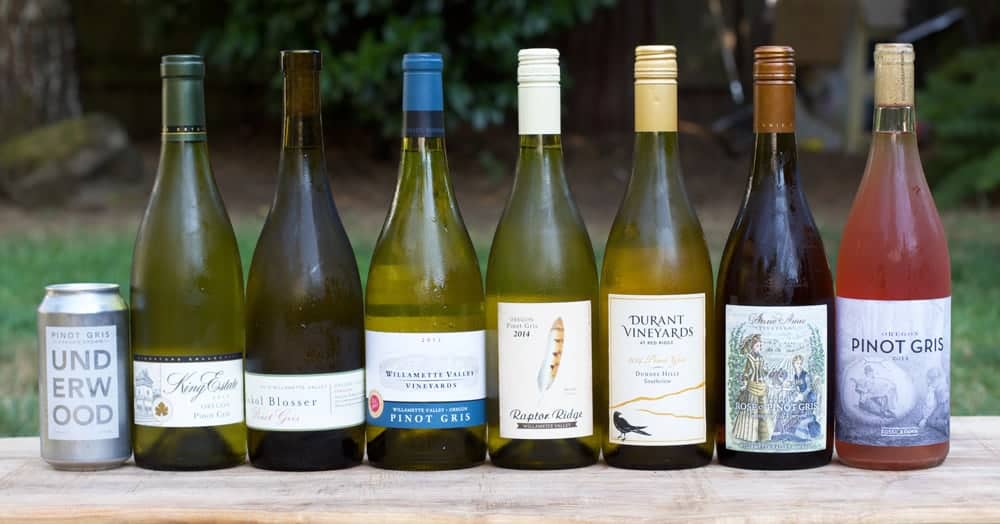 I hear a lot about Oregon Pinot Gris. Much of it isn't very flattering. There are some (winemakers, industry friends, and consumers all included) who think it's just pretty boring and one-dimensional. But throughout the summer I've had several examples that demonstrate the diversity of this exciting grape. Starting with these below.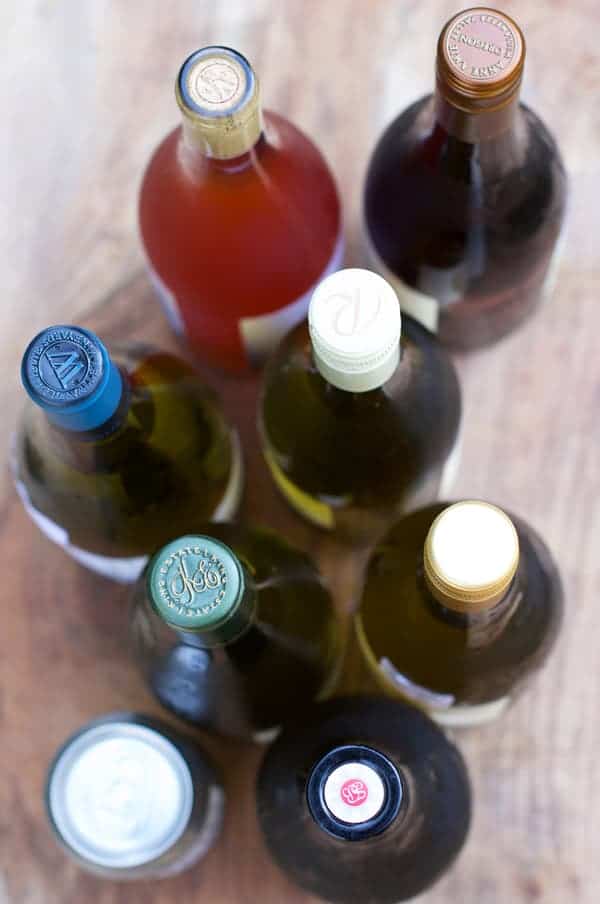 First let's talk about some stats about Oregon Pinot Gris, the second most planted grape in the state (with over 3,600 acres planted of just over 27,000 acres total), and the most planted white grape (Pinot Noir is, of course, the most planted overall).
Generally speaking Oregon Pinot Gris can offer lots of fresh apple and pear flavors, as well as juicy peach, pineapple, and even mango. They usually see very little oak (if any at all) and can be crisp, with great minerality, and bright acidity. But that's not all. That is just a general overview. Winemakers have been expressing this grape in a number of ways over the last few years (including aging it and making rosé out of it). Here are a few I've had recently that show off this diversity.
Starting with Pinot Gris in a can.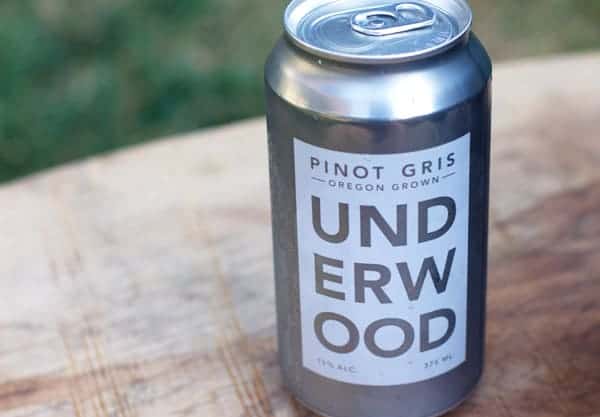 Underwood Oregon Pinot Gris by Union Wine Co. ~ $5 (375 ml can)
In a can? That's right. This one can be found in a 12 oz can (375 ml). That's a half a normal size bottle (or roughly 2.5 glasses)! I was quite surprised at this one. It has some sour grapefruit at first, which threw me off, but after pouring in a glass and letting it get some air it totally changed. It had some tart fruit, but overall it was pretty juicy in the mouth and crisp on the finish with grapefruit, peach, and green apple. If you're into football, this would be a great tailgating wine. While others are sipping on Coors Light you could be livin' it up with wine in a can. Go ahead and drink it straight from the can or pour it in a glass and let it open up. Purchased
2014 Raptor Ridge Pinot Gris (Willamette Valley, Oregon) ~ $20
Bright tropical nose with a mix of pineapple, lemon, lemon peel, along with ripe pear and some juicy apricot with a crisp finish. Sean found lots of passion fruit in this one, reminding him of one of our favorite cocktails over at Andina, made with passion fruit puree. I really enjoyed this one and could see it with a wide range of foods, including Thai or other Asian inspired fare. Media sample
2014 Durant Vineyards Pinot Gris (Dundee Hills, Oregon) ~ $18
Mild tropical notes in the background (mostly pineapple) along with some pear, apple and lemon zest. I found more subtle, mellow, but still very pretty aromas overall (just not as ripe or in your face as some of the other examples). It had a touch of sweetness on the palate, just enough to make it refreshing on the hot summer nights we enjoyed this year, with a crisp finish. Enjoy those remaining warm days with this one! Media sample
2013 Sokol Blosser Pinot Gris (Willamette Valley, Oregon) ~ $19
Another one good for a hot summer day. This one also showed lots of juicy pineapple, citrus, and some melon aromas. The flavors on this one hit you right off the tongue. It doesn't hold back its big bold fruit notes and almost tart finish. Its powerful flavors make it stand up to bolder foods. This went great with a Margherita pizza with sweet tomatoes and basil. Media sample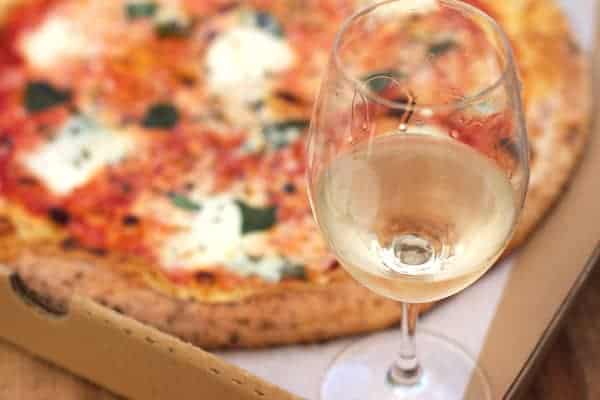 2013 Willamette Valley Vineyards (Willamette Valley, Oregon) ~ $16
Lots of melon on the nose with layers of tropical pineapple and apricot along with some fresh pear. Fruity palate with some richness to it, finishing up crisp and clean with a touch of refreshing sweetness on the finish. This is a good one for light salads, grilled chicken or even mild fish dishes. Out and about I'm still seeing lots of the 2013 vintage of this one, but the 2014 will be popping up shortly.
Purchased
2013 King Estate Pinot Gris (Oregon) ~ $13
This is definitely more of that classic style Pinot Gris with fruity pineapple, Meyer lemon, and some juicy apricot. Crisp, yet still a little juicy on the palate with a nice savoriness in the background, ending with lively acidity.
King Estate also produces some Pinot Gris that are worthy of age. Don't think Pinot Gris can age? I recently had the chance to taste several examples of King Estate Pinot Gris dating back more than 10 years and they were a excellent example of the age-worthiness of this grape here in Oregon. Their 2004 reminded me of an aged Riesling with gorgeous honeyed nose with lots of juicy tropical flavors. More than ten years later it was still super fresh and quite delicious!
I challenge you to take a few bottles of their current vintage (you can find the 2013 and '14 out on the market), and hold it back a few years then pop it open again. You will find some cool results. Plus, it won't hold you back much in price. You can find this wine for around $13-$15! How many under $20 wines do you know of that age so nicely?! If you don't want to wait you can find some older Pinot Gris at the King Estate tasting room in Eugene, Oregon.
The 2013 was purchased (the aged wines I tasted at the winery during a media trip)
Pink Pinot Gris
Thought Pinot Gris was all pale and straw colored?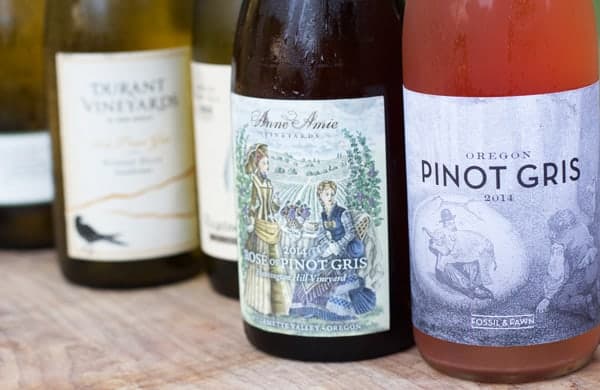 The word gris is actually French for "grey" and refers to the color the skins take on. The grapes aren't really grey, it's more of a look or sheen. The skins have a red grape look to them (with grey-ish meets purple-ish color). Most producers press the grapes immediately with no skin contact (hence the clear juice), but some will leave the grape skins in contact with the juice, allowing the color to seep into the resulting wine (similar to how many rosé wines are produced). This is not uncommon elsewhere in Pinot Gris producing regions, but it is a fairly new style seen here in Oregon. These two below are two very different examples of this style.
2014 Anne Amie Huntington Hill Rosé of Pinot Gris (Willamette Valley, Oregon) ~ $25
This example was left to sit on the skins for for 2-4 days to pick up some of its light pink color and was also barrel-fermented in 1-year-old French oak barrels. This is probably my favorite example of this style of pink Gris here in Oregon. It's has such a nice balance of some of those more red berry notes you can get from the skins (like strawberry) but also retains lots of tropical flavors. It's fuller on the palate than it's clear counterparts (but not heavy at all!), and has great acidity. Purchased
2014 Fossil & Fawn Pinot Gris (Oregon) ~ $17
This is probably the most intense example I've seen of this style of wine locally, and I've definitely seen people thrown off by its color and taste (though I'm a huge fan). This one was left on its skins for several days to get its much brighter pink salmon-like color. And (if you want to get a little technical and a bit nerdy to understand why this is such a different style) it also went through a three part fermentation: one-third fermented whole berry (skin-contact); about two-thirds whole-cluster direct-pressed to barrel; a small portion whole-cluster carbonic macerated. Plus it was not filtered or fined, resulting in a wine that is pretty cloudy. If that throws you off just stand up the wine for a couple hours before serving to let the sediment settle to the bottle, or you can do what my friend Jameson does (he's also a fan of this wine), and decant it then pour it back in the bottle to get rid of some of that sediment.
It's a pretty cool wine with some bold flavors, hinting at an orange wine/oxidative style. Sean is a huge fan of this and has been clearing out the shelves at Whole Foods all summer long. He loves to drink this one with some of his favorite BBQ meats like brisket and pulled pork. This is the second year Fossil & Fawn have made this wine, and it's very small production (only 87 cases produced), so get some now to see for yourself. Purchased
What are your thoughts on Oregon Pinot Gris? Fan? Not a fan? Have you tried any of these varied styles? Anything with some age on it? I'd love to hear your thoughts.
---