Cauliflower Tacos are delicious because they take on the flavors of what you season them with and keep a great texture. This Grilled Cauliflower recipe uses our blackening seasoning to spice it up. Read on to discover the secret to the perfect texture for your Grilled Cauliflower Tacos.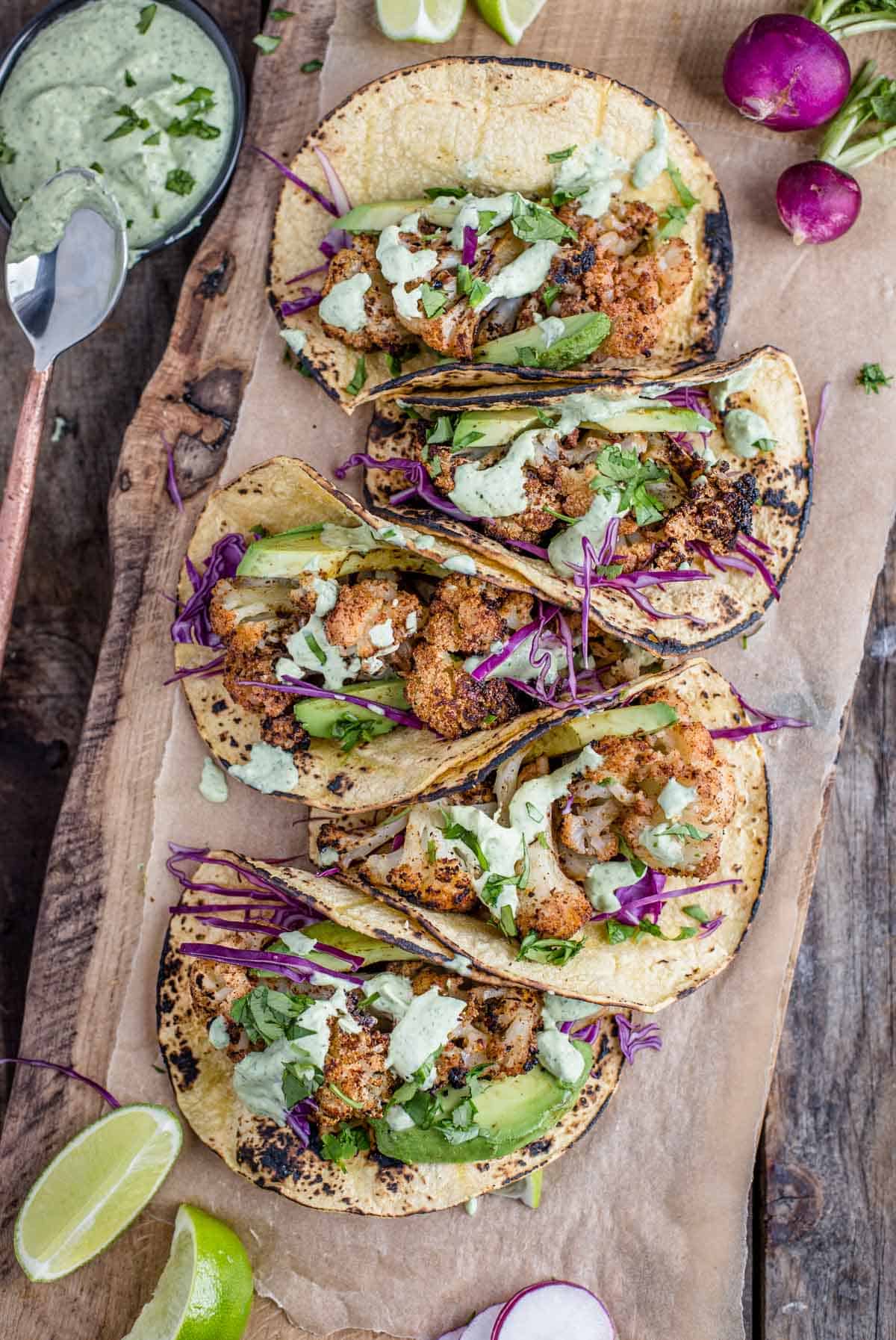 Grilled Cauliflower Taco Recipe Highlights
Blanching the cauliflower allows it to get great texture on the grill and still have a nice bite
Blackened seasoning adds a savory flavor
Grilling in a basket can allow you to cut the florets even smaller for a ground beef like texture (and also so the little pieces don't fall through the grates)
Ingredients for Grilled Cauliflower Tacos
Start with a head of cauliflower (or buy the pre-cut florets) and make the blackened seasoning. A little olive oil and then the taco ingredients.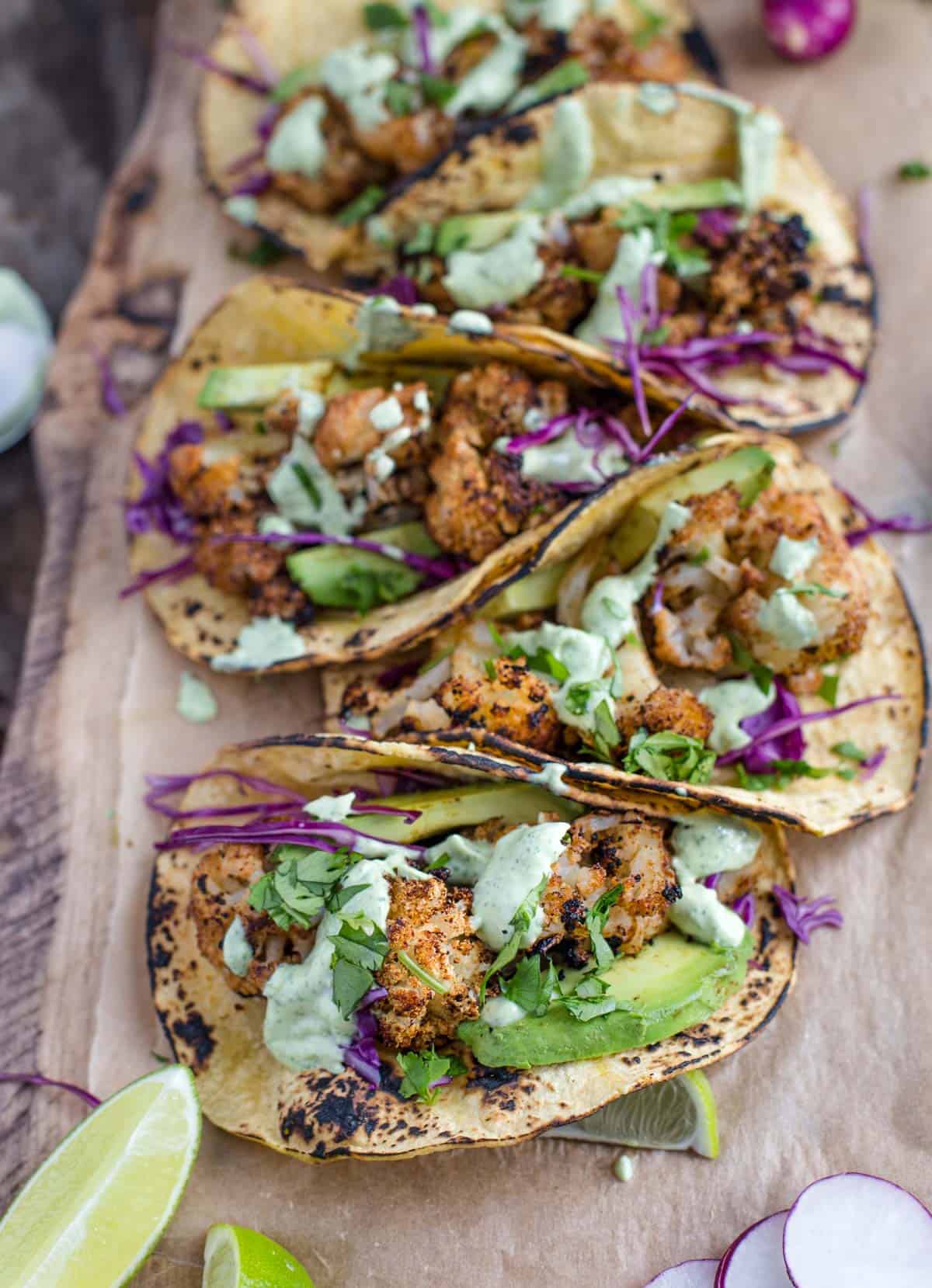 Preparation
Other than prepping the ingredients for the tacos, we start by cutting the cauliflower into the individual florets. We like to make sure they are big enough that they won't fall through the grill grates. Alternatively you can cook them in a grill basket. We like to blanch the cauliflower prior to grilling, like this recipe, to ensure that the larger florets are soft on the inside, then crispy on the outside when grilling.
Blanch the florets prior to grilling. In boiling water add the florets and boil for 2 minutes.
Then remove and place the florets in a large container with ice and water. This will stop the cooking process immediately and prevent them from being mushy. Yes, that's a technical term.
Remove them from the water and ice bath and pat them dry gently on a large sheet tray. Then coat them with olive oil and the blackening seasoning. They are ready to grill for your cauliflower tacos.
How To Grill Cauliflower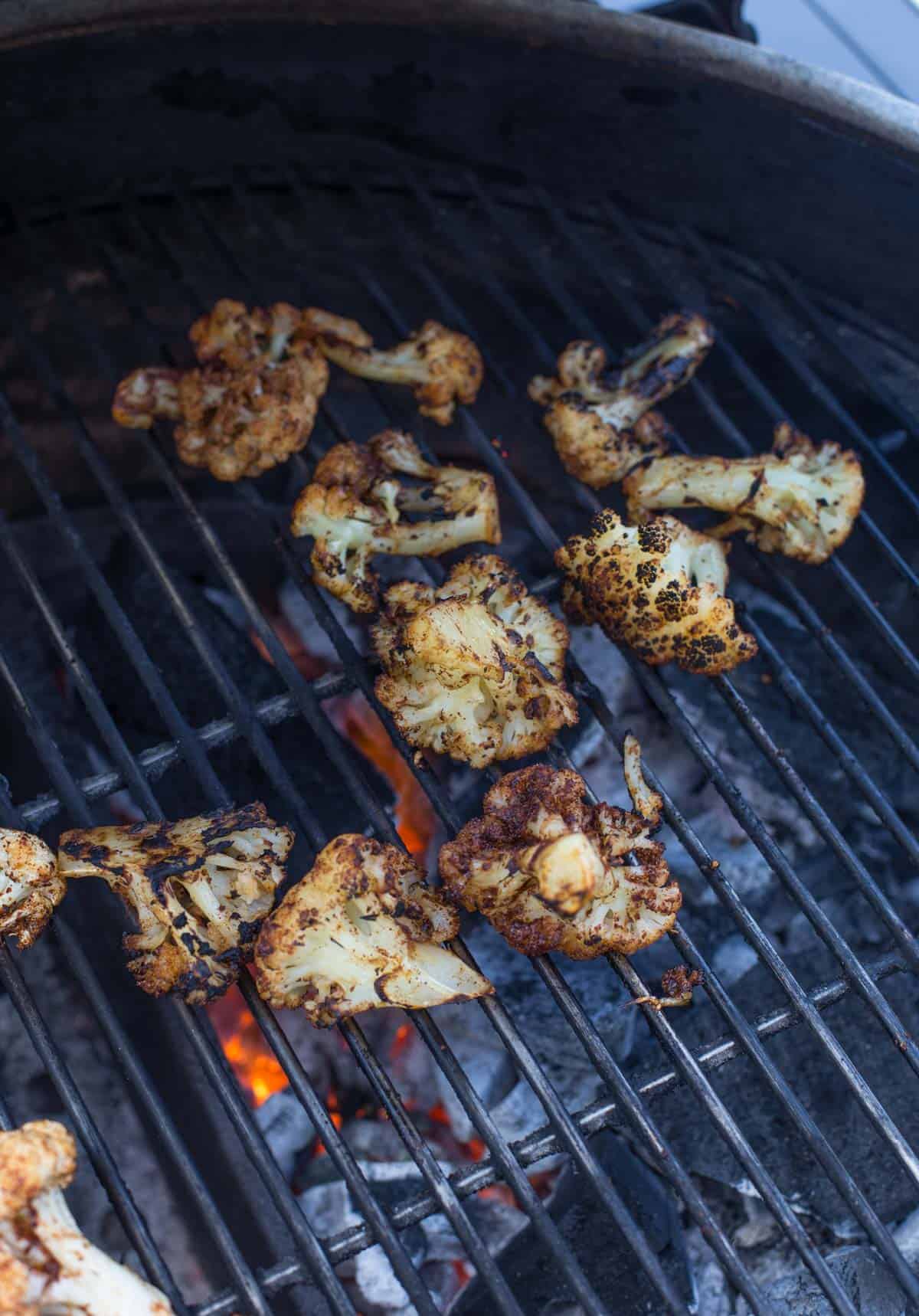 Prepare your grill for direct grilling and 450 degrees Fahrenheit (F) in the cooking chamber.
Place the seasoned florets over the direct heat and close the lid. You don't want to leave the grill as you want to watch and rotate the cauliflower as it chars.
After 10-12 minutes you should have a good amount of char to the florets, remove and prep the tacos.
Place the cauliflower over warmed tortillas and then place your preferred taco toppings over the top.
Crema Sauce
For a fun sauce, we add an avocado puree or crema sauce modified from our original avocado crema. Simply add all the ingredients in a food processor until smooth. Recipe has full list of ingredients.
Recommended Toppings
The variations for these cauliflower tacos are endless, but these are some of our favorite things to top your tacos with:
Avocado Lime Crema (in the recipe card)
Avocado slices
Coleslaw (or shredded cabbage)
Radishes
Cilantro
Squeeze of fresh lime juice
Fresh chopped onions
Tomatoes
Cotija Cheese – the salty flavor and texture is why we run to this cheese first.
Pickled Peppers – Adding a touch of that quick pickle flavor is always a fun flavor.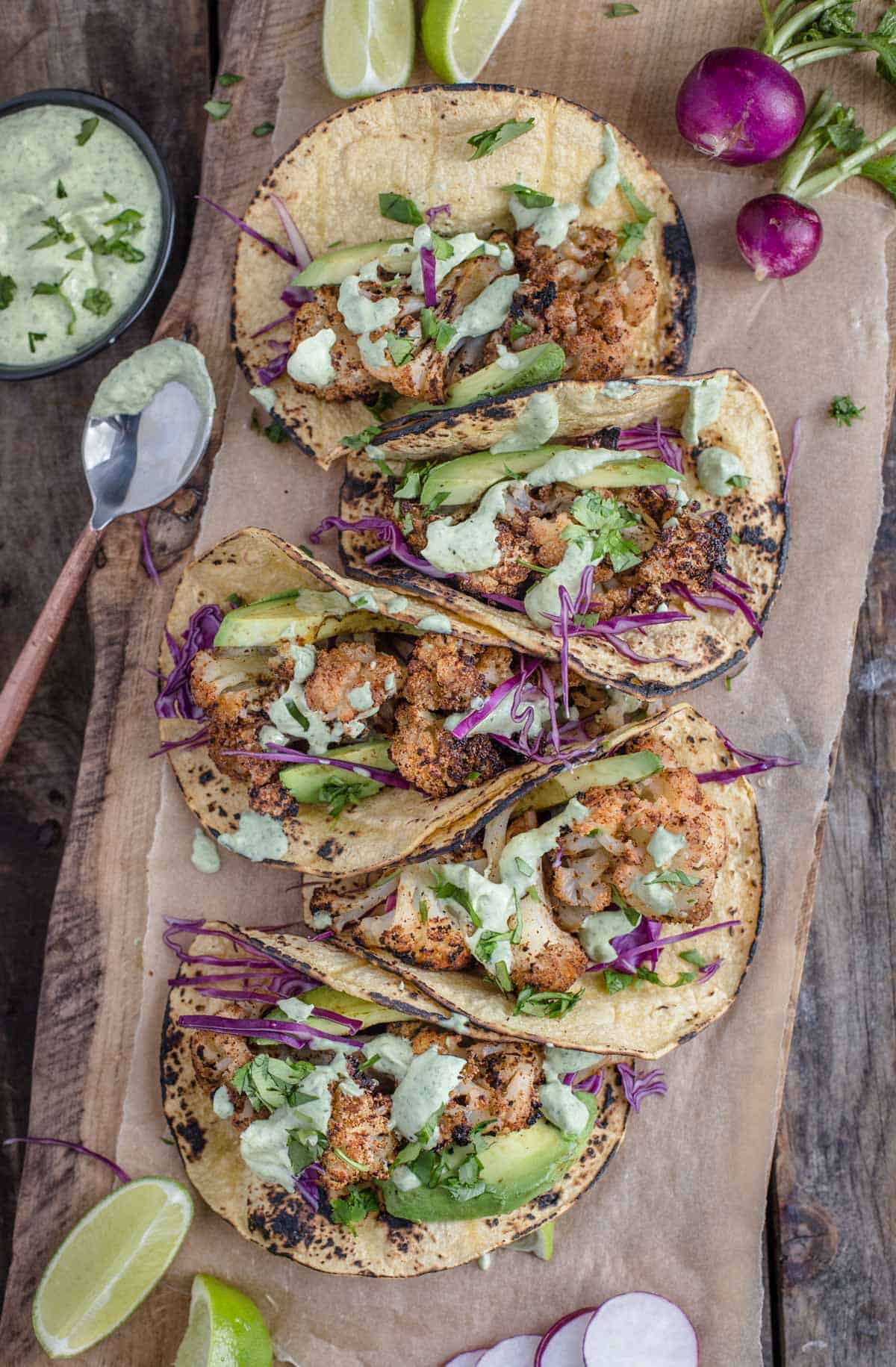 Variation
This is a great recipe to try with our cauliflower chorizo. Just swap the grilled cauliflower for pan seared cauliflower and you have the perfect vegetarian chorizo tacos.
More Delicious Taco Recipes
Mix and match flavors or sauces from our favorite taco recipes. And for more cauliflower recipes try our grilled cauliflower steaks or our grilled cauliflower florets with pistou (French chimichurri).
---