It's a big weekend in Oregon wine country.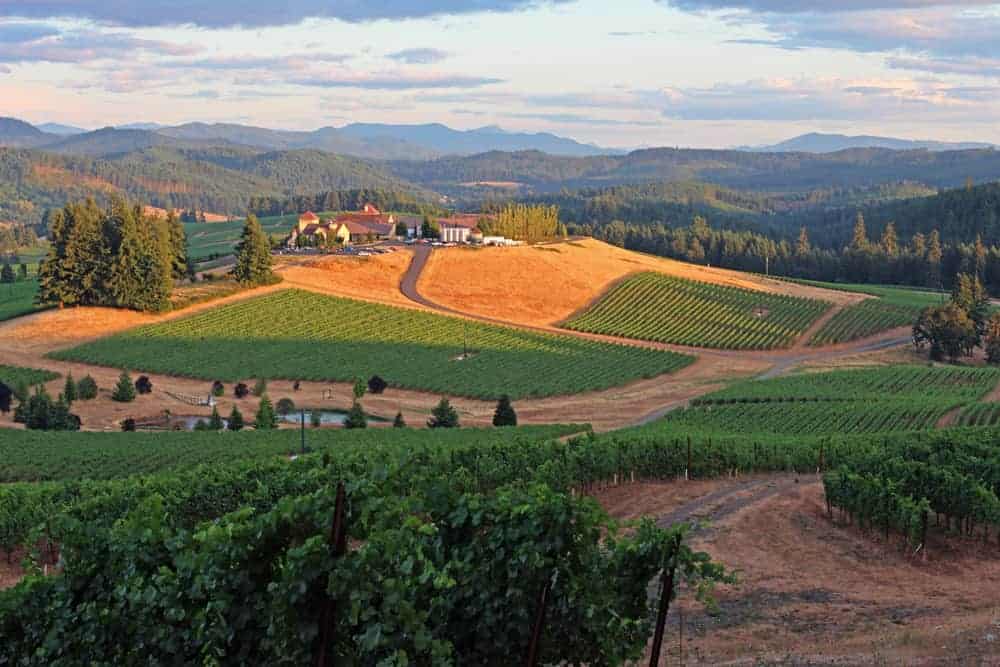 Thanksgiving weekend is one of the most notorious wine tasting weekends of the year here in Oregon. It can get crazy busy with traffic that can test even the most patient of us. But it can also be a fantastic time to explore new and smaller wineries, those that don't have normal tasting rooms, and those otherwise open by appointment only. This is one of the few weekends where you can get a rare taste from these wineries, and if I were brave enough to face the traffic I'd hit up places like:
---
Old Favorites with a Fresh Look
Don't feel like you only need to hit up the smaller places though. Nearly every winery will be open doing something special. It may be a good time to check out some of the improved tasting rooms, like Argyle. They recently opened their brand new expanded tasting room, just around the corner from their original (and much smaller one) and it's a stunner! Located in downtown Dundee, this is also a great one if you have families in tow. There's a ginormous covered patio and picnic tables for larger groups to sit outside.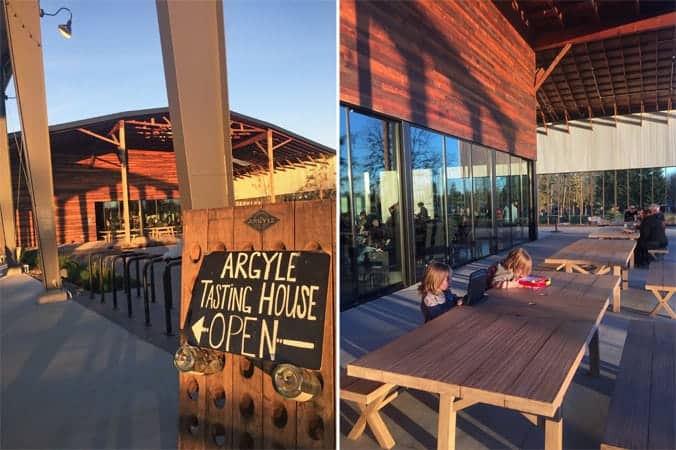 Just beware, they are located on the most congested part of highway 99. Be patient and know that bubbles make everything better. True story. Unless you're the designated driver. In that case, buy a bottle of bubbles to reward yourself once you're safely home.
Argyle Winery
691 Highway 99W, Dundee
Hours: Friday-Sunday, 11am-5pm.  Weekend Tasting Fee $25
---
A Gem Close to Portland
If you don't want to deal with the traffic on highway 99 (I don't blame you), check out some of the places off the beaten path. Pick up a copy of the latest Oregon Wine Press, filled with a comprehensive list of events throughout the state along with detailed maps. Where are you coming from? Check out what's near you, and focus on visiting one or two new places and spending some quality time there instead of rushing from place to place. 
Raptor Ridge Winery 
I recently visited Raptor Ridge Winery and experienced one of the most peaceful wine country drives from Portland, via SW Scholls Ferry Road/OR 210 and 219. It's just about a half hour from downtown Portland, so if you wanted to hit up a great winery without going all the way down to the bulk of the wineries while fighting holiday traffic, this would be a great option.
Scott Shull began as a hobby winemaker back in 1995. Through the encouragement of friends and locals he began doing it commercially, moving from facility to facility to produce and bottle their wines. It wasn't until 2010 that he and partner Annie Shull found a place for their wines to call home.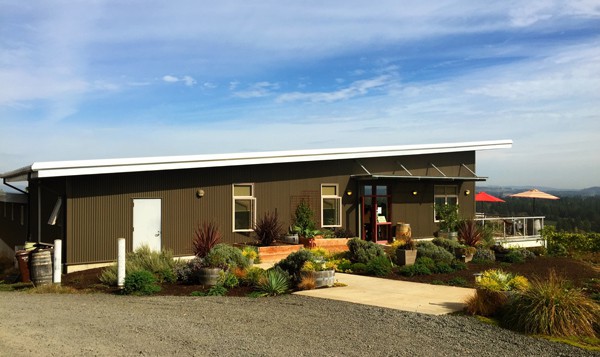 In 2009 they broke ground on a 27-acre former cherry orchard in the Chehalem Mountains AVA, with 18 acres planted to vines, adding on a winery and tasting room by 2010.
Their portfolio of wines is as exciting as it is diverse, going beyond just Pinot Noir and Pinot Gris, with grapes like Grüner Veltliner and Tempranillo, and Chardonnay and Auxerrois added to the roster just this year. And for this bubbles-lover they even have a recently released and stunning Method Champenoise sparkling wine, their first bubbly in fact, from the 2011 vintage made from Pinot Noir grapes. It's clean and red berry focused and a festive one for this holiday season.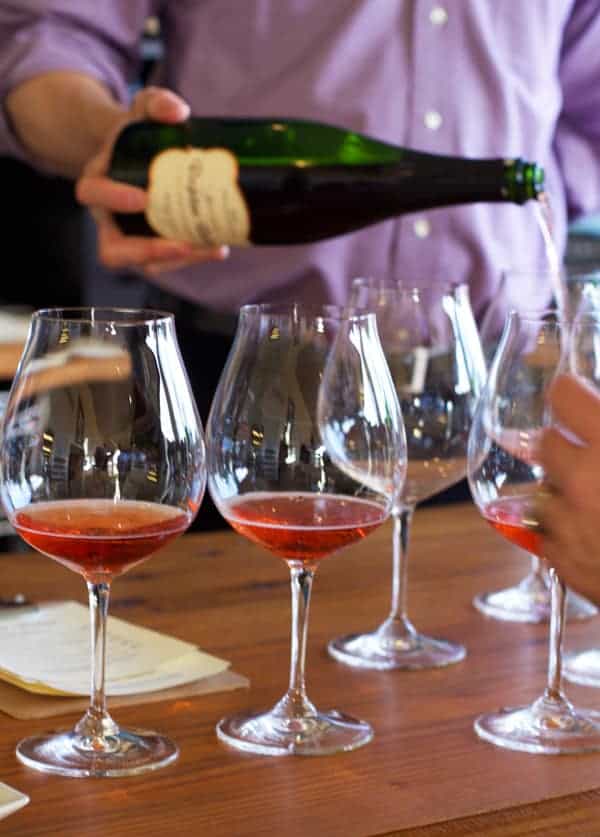 Their Pinot Noirs are complex, structured, and impressively age worthy. We tasted one of their 1997s from Shea Vineyards that was still super lively. Fresh cranberries mingled with some earthy flavors with fresh acidity (nearly 18 years later!)
They focus on producing several single vineyard Pinot Noirs that express the diversity of each individual vineyard site. These will change from vintage to vintage expressing what that particular year and site gave them. In addition they have their cuvee blends (blends of several vineyard sites), intended to represent the consistency of their wines year after year, like their current 2013 Barrel Select Pinot Noir ($30).
If you wanted to hit up just one winery this weekend, and didn't want to stray too far from Portland, this would be my recommendation. In addition to their current releases they will have some of their library wines open for you to try. This is a great opportunity to taste how well their wines age.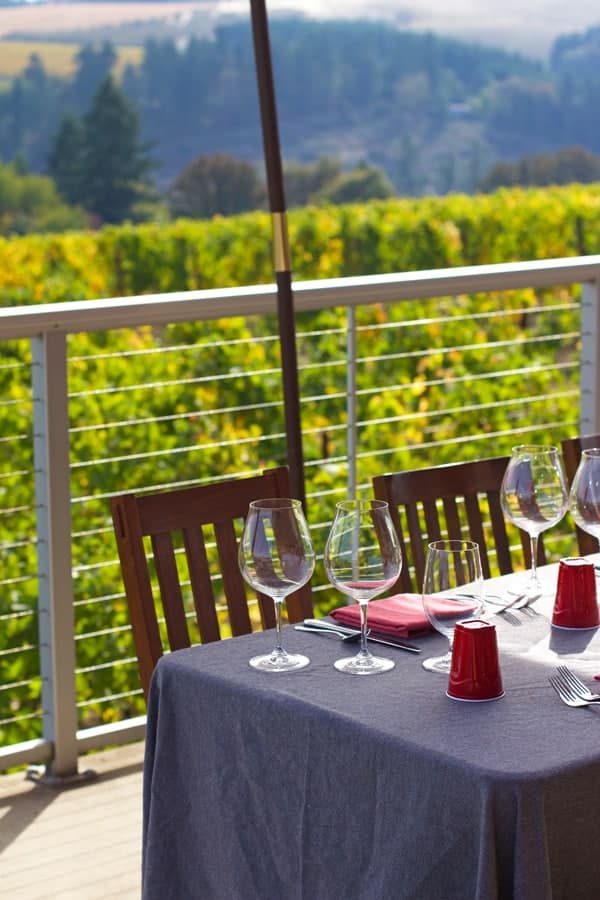 The wines are great, the setting is serene, the people couldn't be nicer, and the location is just right!
Raptor Ridge Winery
18700 SW Hillsboro Highway, Newberg, OR
503-628-8463
Thanksgiving Weekend Hours: Friday-Saturday, 11am-5pm; Sunday 11am-4pm
Weekend Tasting Fee: $15
*Their wines are also excellent food pairing wines.
---
More Resources For Visiting Tasting Rooms this Thanksgiving Weekend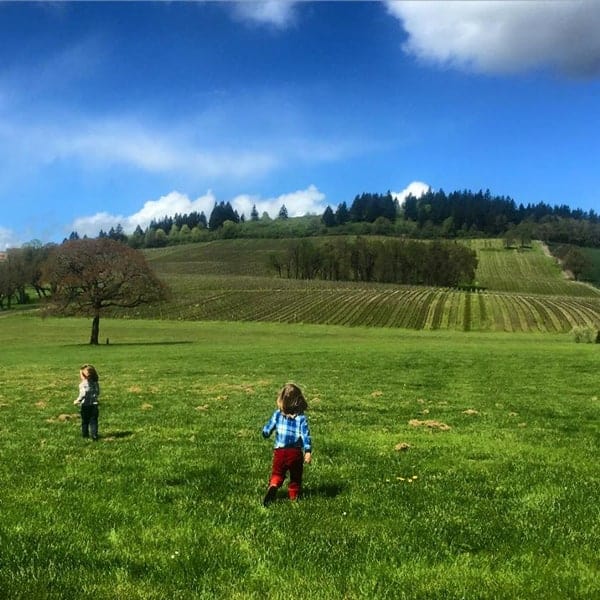 Which wineries would you visit this weekend?
---
Want more? If you liked what you read you can subscribe to Vindulge and have new posts delivered directly to your inbox.