Thank you!!!
What a whirlwind of a weekend! Thank you to everyone who came out for the Nachos and Syrah Party. And thank you to Phelps Creek Vineyards for so graciously hosting at your winery with some of the most spectacular views ever.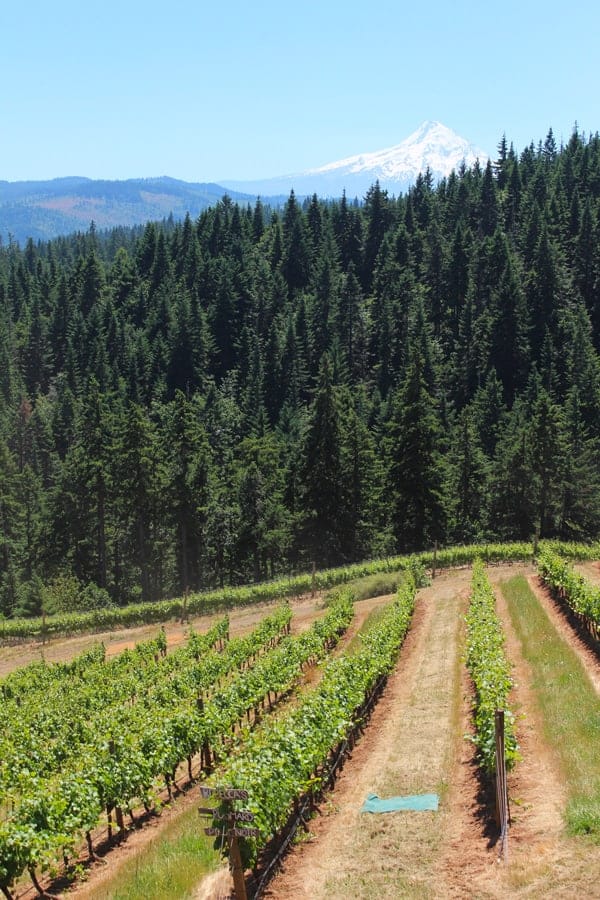 We are overwhelmed with the love we are feeling from friends, family, and total strangers!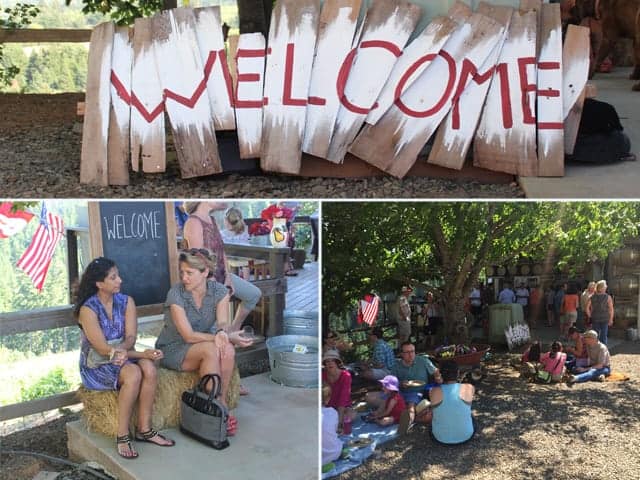 It was quite an experience cooking for more than 100 nacho lovers. We spent the majority of Saturday smoking the brisket and chopping a million onions, tomatoes, and other items for the sides, salads, nacho toppings, and prepping to make sure things were as perfect as we could make them. Ok, so maybe it wasn't exactly "a million onions" but damn it sure felt like it.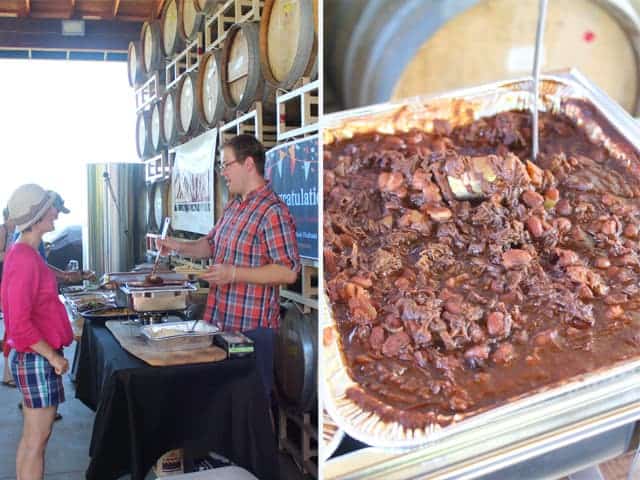 It was definitely exhausting, and I'm still recovering from a lack of weekend rest. But it also felt so incredibly gratifying to be able to give a real physical thank you to all who voted for us for the Meat Madness recipe competition this past spring.
To have that large of a crowd taste our food? I'm not gonna lie. Totally scary! And yet totally thrilling to have people give legit and unanimously awesome feedback. We were happy to see a lot of plates that were scraped clean.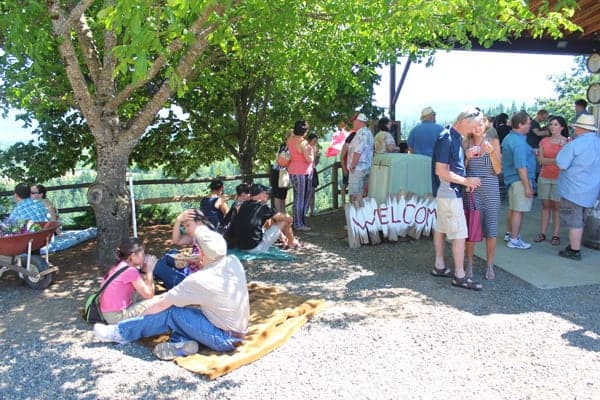 We learned so much from this process. One of them is to not try to do everything ourselves. We also learned that we have incredibly amazing friends, and I could go on about all the offers for help we had. One such friend was Julie, who stepped in last minute when I started panicking about resources. Without hesitation she volunteered with whatever we needed throughout the weekend. Without her, we would have been running around like chickens with our heads cut off and stressing like crazy people. Because of her we (kind of) looked like we were relaxed and knew what we were doing. I said kind of.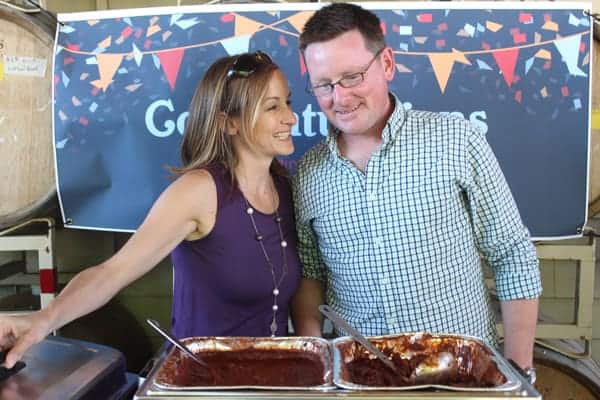 And because, on the inside, I did kind of feel like a chicken with my head cut off, I failed to take as many photos as I would normally have. And also failed to get a picture of our hardworking savior, Julie. But you should know that she's super cute, friendly, and always looks happy and relaxed! She's also a ninja with a knife and a few dozen onions! True story.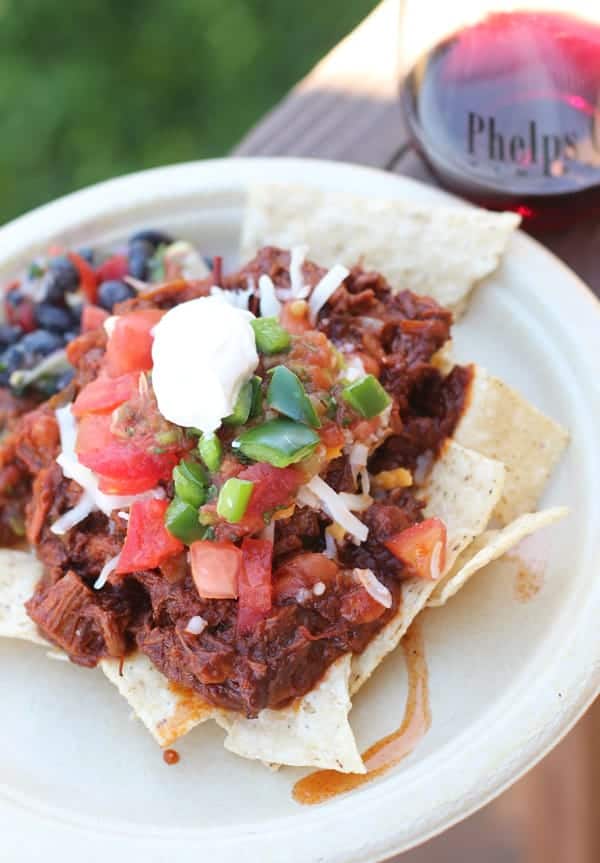 On the menu we had our award-winning Smoked Brisket Nachos. Duh, it was a nacho party after all.
But that's not all. We also had My Mama's Basic Blender Salsa. 20 batches of it to be exact! (That's a lot of salsa!)
We also served up some Orzo Salad and a simple black bean and corn salad. Though in hindsight, folks were there for the nachos… and the wine… and more nachos… so I may have gone overboard with the salads. Lesson learned.
The 2013 Phelps Creek Columbia Gorge Syrah, by the way, was spot on with the nachos! This isn't an intense, rich, or in-your-face kind of Syrah. It's beautiful and balanced, and has fresh acidity, like a really well produced Columbia Gorge wine has the potential to be. The acidity and fruit really balanced out the rich nachos.
I'm not going to lie though, it was 92 degrees during the party (though with a fantastic breeze and lots of shade), and their 2014 Pinot Noir Rosé really (really) hit the spot! It's light, bright, and super refreshing.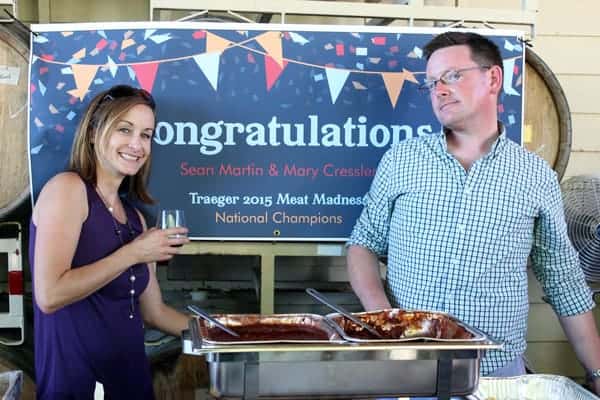 Thank you again to everyone who came out, everyone who voted for us in this crazy Meat Madness competition in the first place, and the awesome team at Phelps Creek Vineyards for putting this party on (you all rock!).
Also want to give a final shout out to these guys, who were so amazing during the event!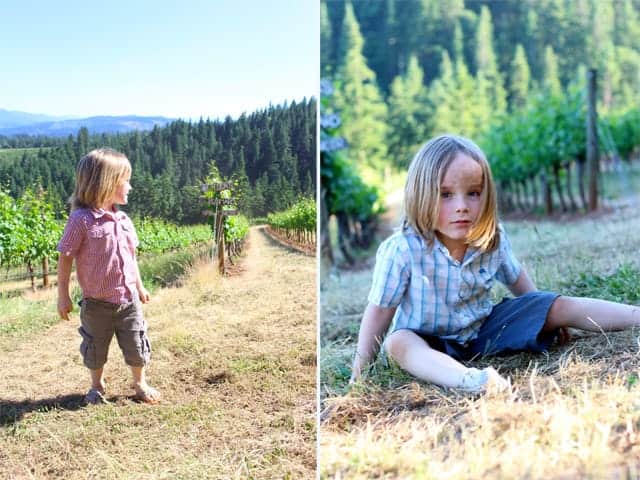 Do I see a couple vineyard managers in the making?
---