Mary and Sean we were back on AM Northwest today to cook up Tri Tip with Chimichurri Sauce.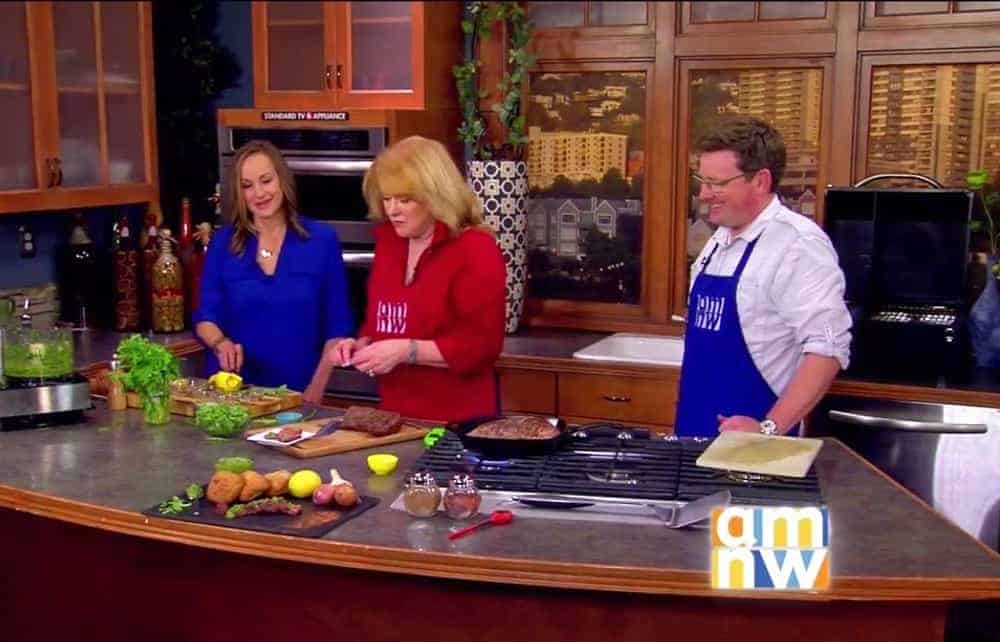 Memorial Day Weekend is coming!
First and foremost, Memorial Day is all about celebrating and honoring those brave service members who gave the ultimate sacrifice for our country, and we truly believe in celebrating that this coming weekend.
But for many, this weekend also represents the unofficial start of summer and the official start of "grilling season."
Now, for us, there is no season for grilling. We are as loyal as postal carriers are to their job when it comes to grilling and BBQ. Through rain or shine, snow or sleet, we will BBQ.
And for those who are spending this week dusting off their smokers and grills in preparation for their first backyard BBQ of the year, we say welcome to the party!
And today on AM Northwest we got to cook up one of our favorite dishes to serve for a crowd — Smoked Tri-Tip with Chimichurri Sauce. Oh yeah!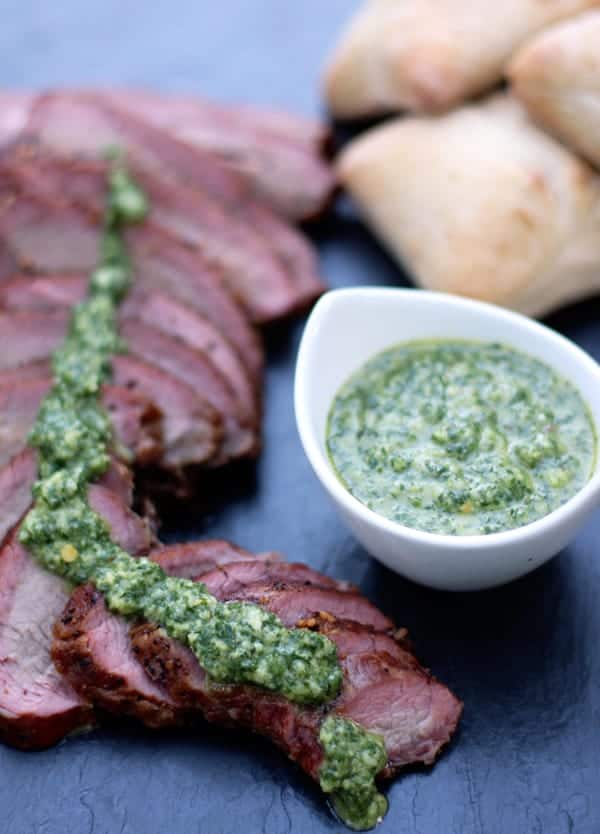 We're no strangers to tri-tip around here. It's one of our favorite things to cook, especially for catering (we've done a lot of tri-tip!). In fact, during our first BBQ competition we took home an award for this bad boy…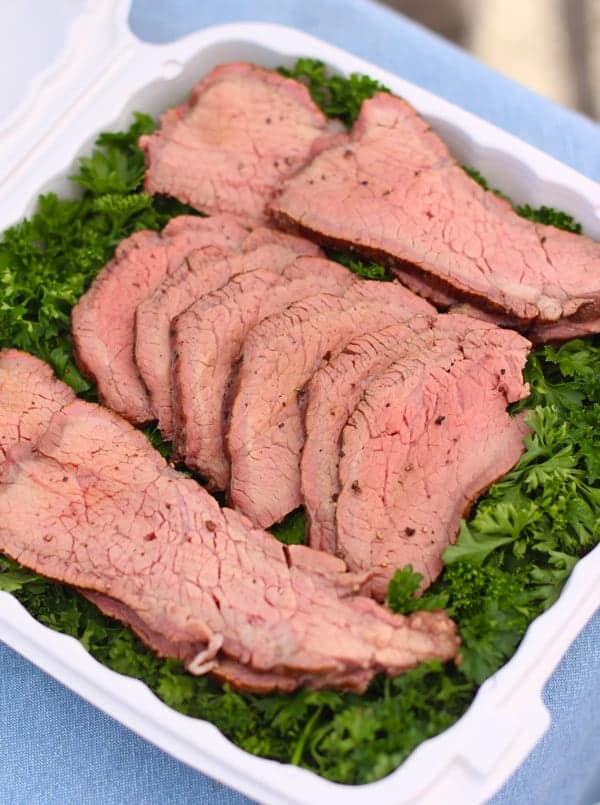 Our favorite method of cooking tri-tip is smoked, but it's also fantastic grilled over a crazy hot pan, like we demonstrate in the show. Tri-tip comes from the back of the cow near the legs. It's a fairly lean cut that has the ability to cook quickly. If you're smoking it, it can take anywhere from 1-2 hours, depending on the size (which is pretty quick for the low and slow method). If you grill it hot and fast, it's literally done in minutes!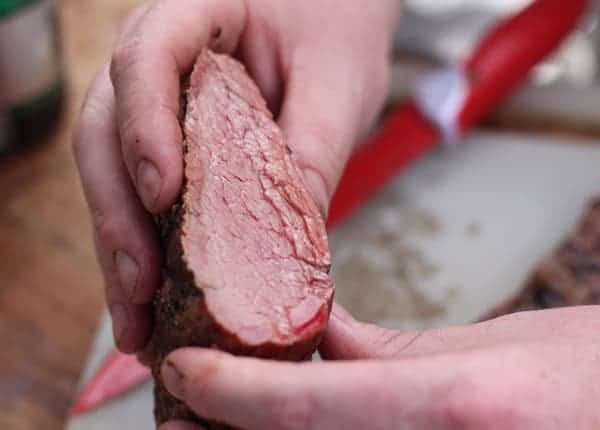 We love Tri-Tip because:
It's affordable
It's easy to prep and fast to cook
And it easily serves a crowd
Check out the show to find out our secrets to killer tri-tip, and how to make our favorite sauce to drizzle over the tender meat.
This is an awesome meat to consider this Memorial Day Weekend for your gatherings as a fun alternative to your burgers and dogs.
And make sure to dress in your most patriotic colors while you're firing up the grill, just like we did on the show. In fact, I texted Helen when I woke up this morning to say, "Hey, Helen, we're going with a patriotic theme for the show. I'm wearing blue. Make sure to wear your favorite red blouse, and Sean will cover the white." She was all, "I'm on it, Mary!"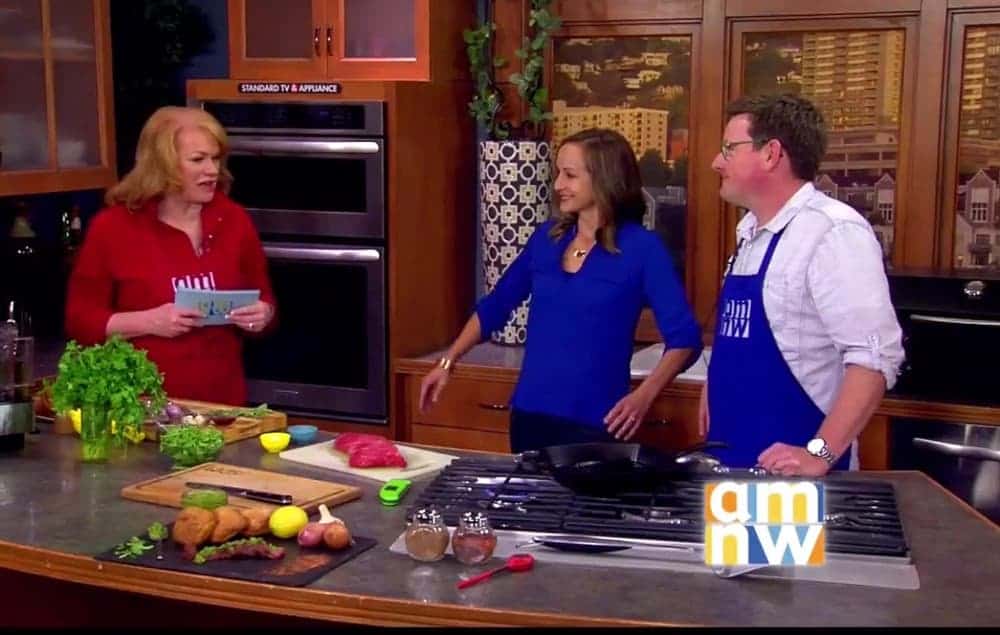 Actually I made that up. I don't have Helen's phone number nor did I ask her to wear a red shirt, I just channeled my inner fashion police to make sure she complied with my wishes. And it worked!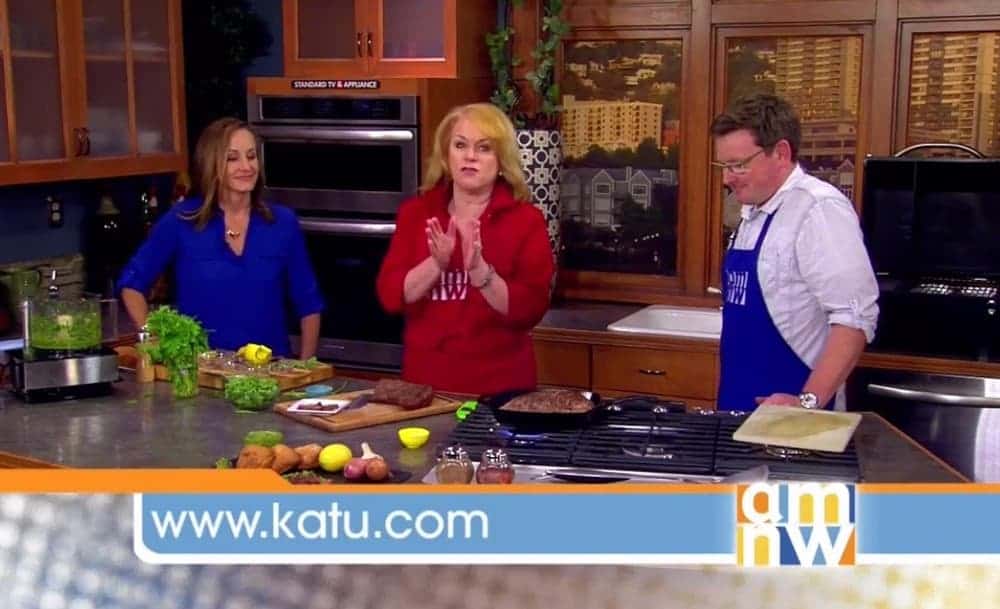 We had a blast on the show and are always incredibly grateful for the opportunity to share our food with those brave enough to partake 😉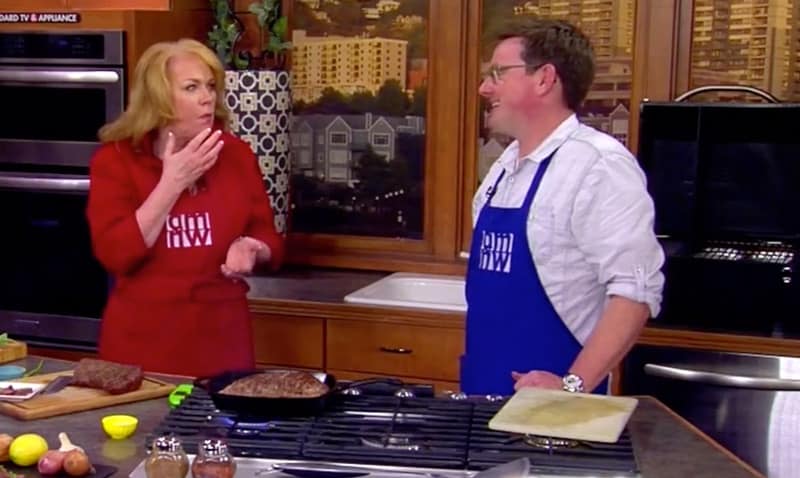 Click here for the recipe for Smoked Tri-Tip with Chimichurri Sauce
And thank you so very much to the amazing crew at AM Northwest for inviting us back again and again! We are truly honored to cook for you!
If you're new to the site, welcome! You can find out a little more about us from the first time we were on AM Northwest, here.
---