… Or 2-person relay
Few things in the world motivate me to wake up before sunrise on a weekend. An early flight to a tropical destination (sans kids) is one of them. Tickets to a private concert brunch with never ending mimosas and musical performances by Prince is another. Waiting in line to finally try my first taste of Franklin Barbecue is one more. But since none of those will be happening anytime soon I wanted to tell you about a different motivator – the Oregon Wine Country Half Marathon.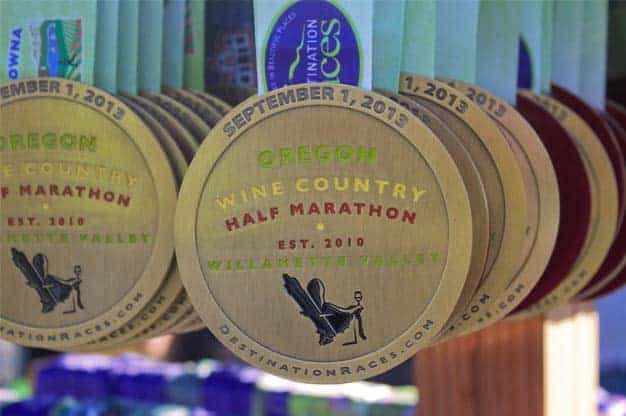 I know what you might be thinking. Getting up before sunrise to RUN!?!? No thanks, crazy lady!
But wait! This isn't just any ol' run. It's a run through one of the most scenic, gorgeous, and peaceful parts of Oregon – Oregon Wine Country. The Willamette Valley to be specific, ending in the town of Carlton to be even more specific.
And it's happening this year on August 8th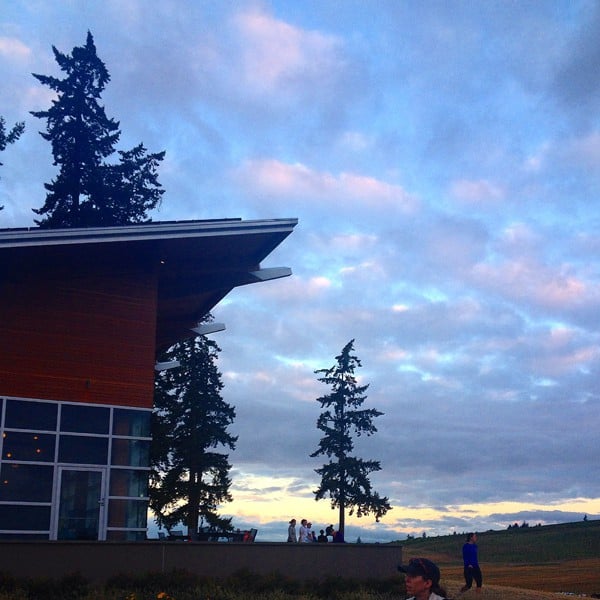 The race begins at 7am at Stoller Family Estate where you start with a phenomenal sunrise view of the vineyards. From there you run, walk, or crawl, through the scenic country roads of Yamhill County and end on Main Street in Carlton where you are rewarded with…
Wait for it…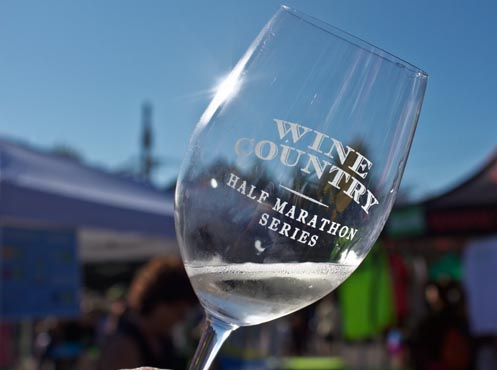 A wine and music festival!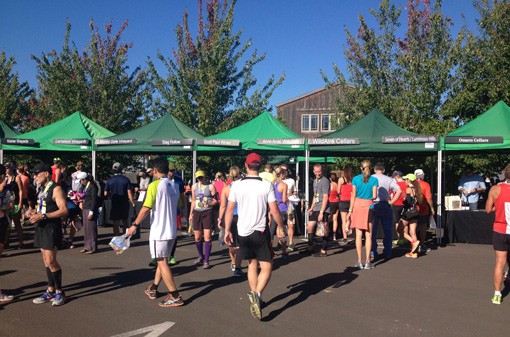 That should be motivating enough, am I right?! This will be my third time doing the race and I can promise you there are some awesome wineries that pour at this event, including; Adelsheim Vineyard, Anne Amie Vineyards, Ken Wright Cellars, K&M Wines, Scott Paul Wines, Seven of Hearts, and Stoller, just to name a few. You can find the full list here.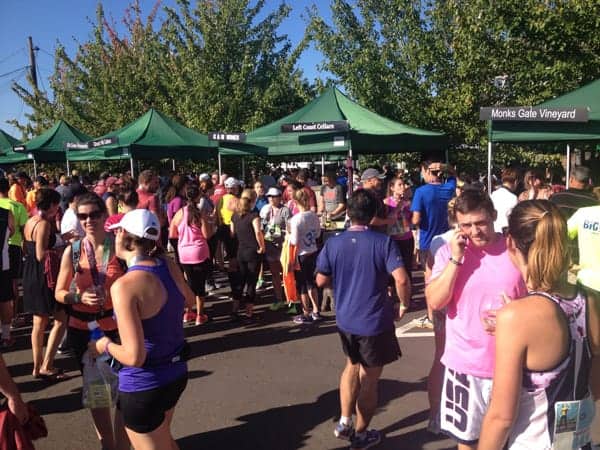 Plus, Carlton is simply an adorable town; filled with cute shops, wine tasting rooms, restaurants, and some of the friendliest people around.
I really hope you consider joining me this year. It is truly a fun and memorable event. And if you're not up for running the full 13.1-mile half marathon you can opt for the 2-person relay, like the hubby and I did last year. The relay is an awesome way to challenge yourself without the commitment of having to train for the half marathon. The first part is only 6.1 miles and the second part is 7 miles. You can doooooo it! And there's still plenty enough time to train for either event!
If you've ever wanted to challenge yourself to a half marathon or something a bit shorter, this is your chance.
And if neither of those running events sounds enticing you can still register just for the wine and music festival and join in on the fun for only $30. Mmmm wine.
If this hasn't motivated you, you can check out a fun video from last year's event here.
Watch closely, that's me in the front of the pack with the elite runners in the first few seconds of the video! Just kidding, I was in the back of the group running at a snails pace, huffing and puffing my way to get to the wine portion of the event. I may be slow, but I still earned my vino.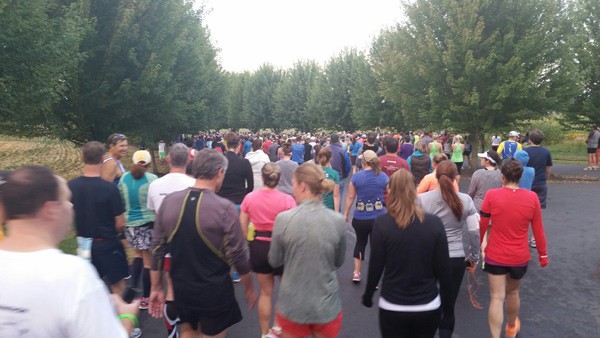 I like to keep it real and run in the way back with the slow folks
I told you I love this race.
I hope to see you there!
---
Want more? If you liked what you read you can subscribe to Vindulge and have new posts delivered directly to your inbox.