This is a sponsored post written by me on behalf of Albertsons. All opinions are 100% mine.
These Taco Lettuce Wraps are made with taco seasoned Smoked Ground Beef and topped with a creamy avocado cream sauce. This easy recipe is a great way to lighten things up and change up your taco night. 
It's also gluten free, grain free, and can easily be made dairy free.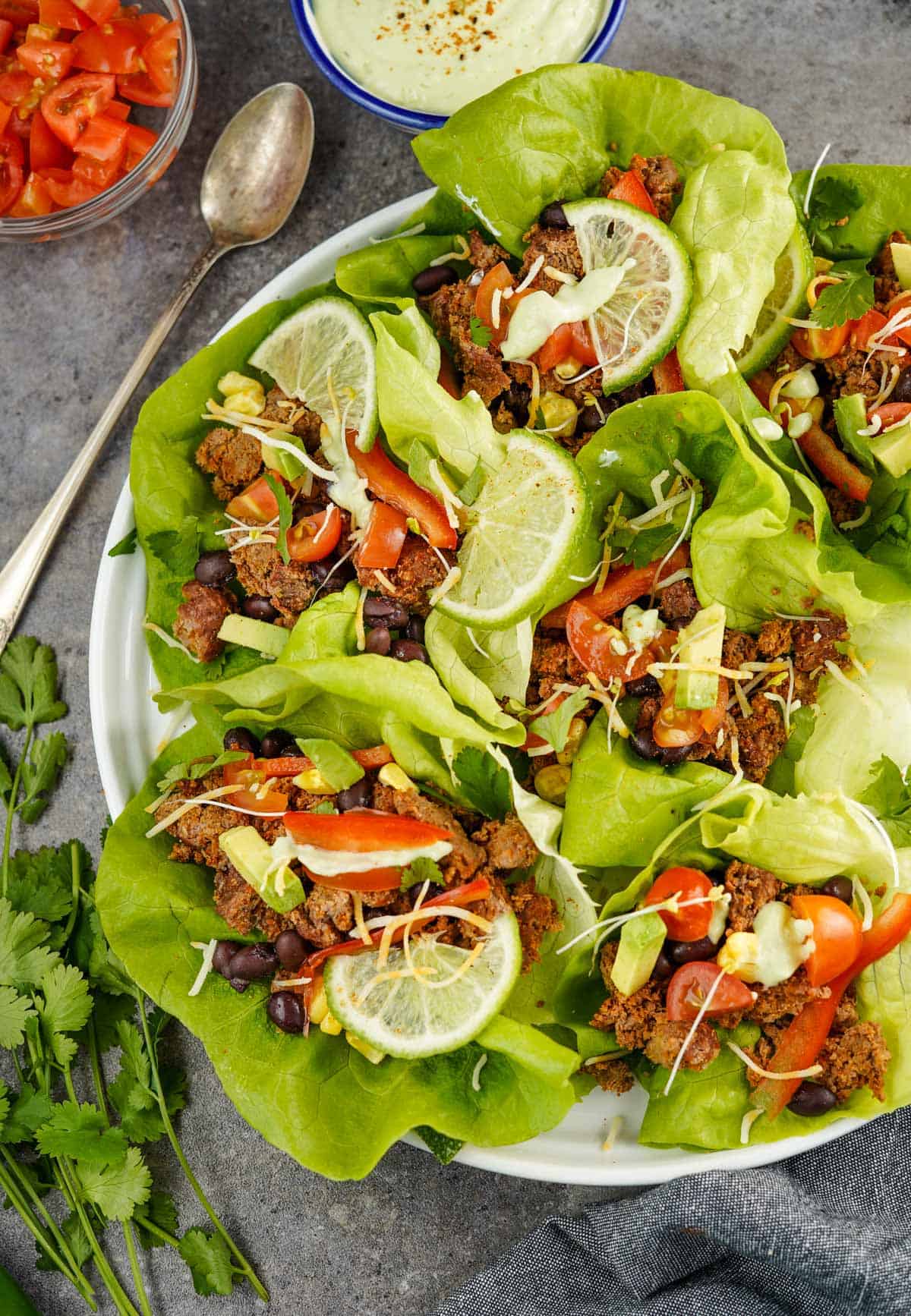 It's lettuce wrap time! No, not because it's January (though that may help for those looking for lighter recipes to inspire their weeknight dinners). But sometimes you've just gotta change up your taco game. These are it.
Lettuce wraps are a wonderful recipe if you're looking for something quick and easy, and also something fresh and healthy for your family that nobody is going to scoff at. It's certainly a great one if you're practicing a low carb or gluten free diet, or just need a break from starchier breads or fillers.
For my family these lettuce wraps are a great way to elevate our weekly taco night. We lay out all the ingredients and let everyone make their own, and then we top them with a creamy avocado lime sauce to really give it some pop.
Ingredients for Taco Lettuce Wraps
O Organics® Ground Beef
Taco Seasoning: You can make your own, or make your life easier by buying an organic taco seasoning mix. Believe me, it's jam packed with flavor and makes that meat taste delicious.
Butter Lettuce: You want something sturdy, and with large leaves, that can hold all your filings. Romaine is a decent alternative.
Avocado Cream Sauce: This sounds fancy, but it's really just some avocado, plain Greek yogurt (or sour cream), cilantro, lime, and salt.
Toppings: Shredded cheese, grape or cherry tomatoes, cilantro, red bell peppers, black beans, more avocado (because there's no such thing as too much avocado), and whatever else your taco-loving heart desires, like my mom's famous Easy Blender Salsa Recipe.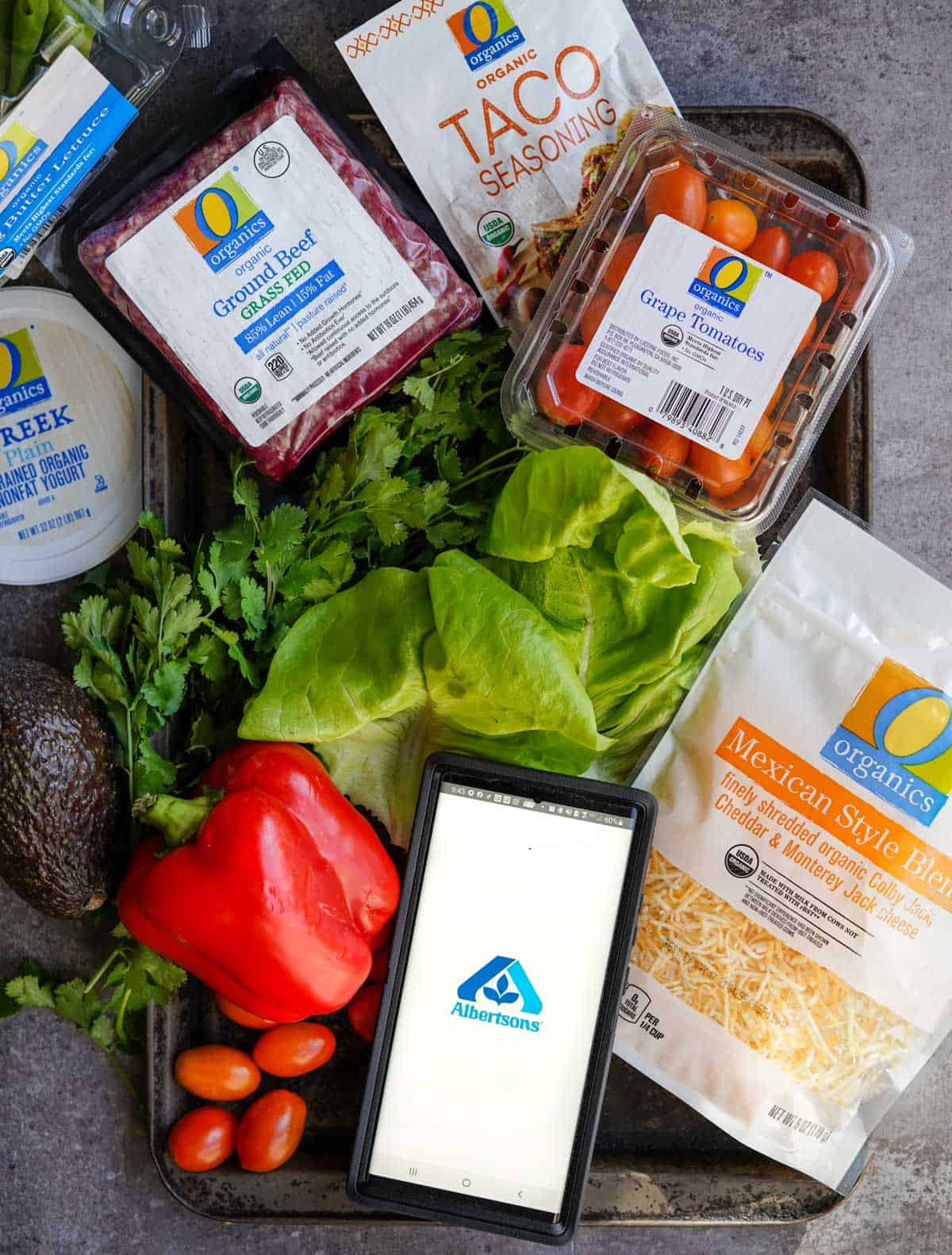 When I'm cooking with ground beef I'm always seeking for the best quality I can find, and always choose organic if not sourcing my meat locally. The good news is no matter where you are in the country, you can find a wide variety of organic products (everything you need for these lettuce wraps, and more), at Albertsons.
Their O Organics line offers high-quality, non-GMO, 100% USDA-certified organic products in every aisle of the store. You can give new flair to your meals this year with nutritious, delicious, and affordable products from Albertsons Exclusive Brands. Choose O Organics, Open Nature, and Signature Brands (Signature SELECT™, Signature Farms, Signature Cafe) high-quality products for easy meals that will please the whole family, available at a value.
I shopped at Albertsons Barrows, but you can also Shop these affordable high-quality products at the Albertsons Companies family of stores, including Albertsons, Safeway, ACME Markets, Jewel-Osco, Vons, Randalls, Shaw's Supermarket, Star Market, Tom Thumb and Vons.
The best part is that they also offer Grocery Delivery and DriveUp & Go™ for convenient ways to shop! This has been such a fantastic service in this past year where we're trying to avoid going inside too many stores.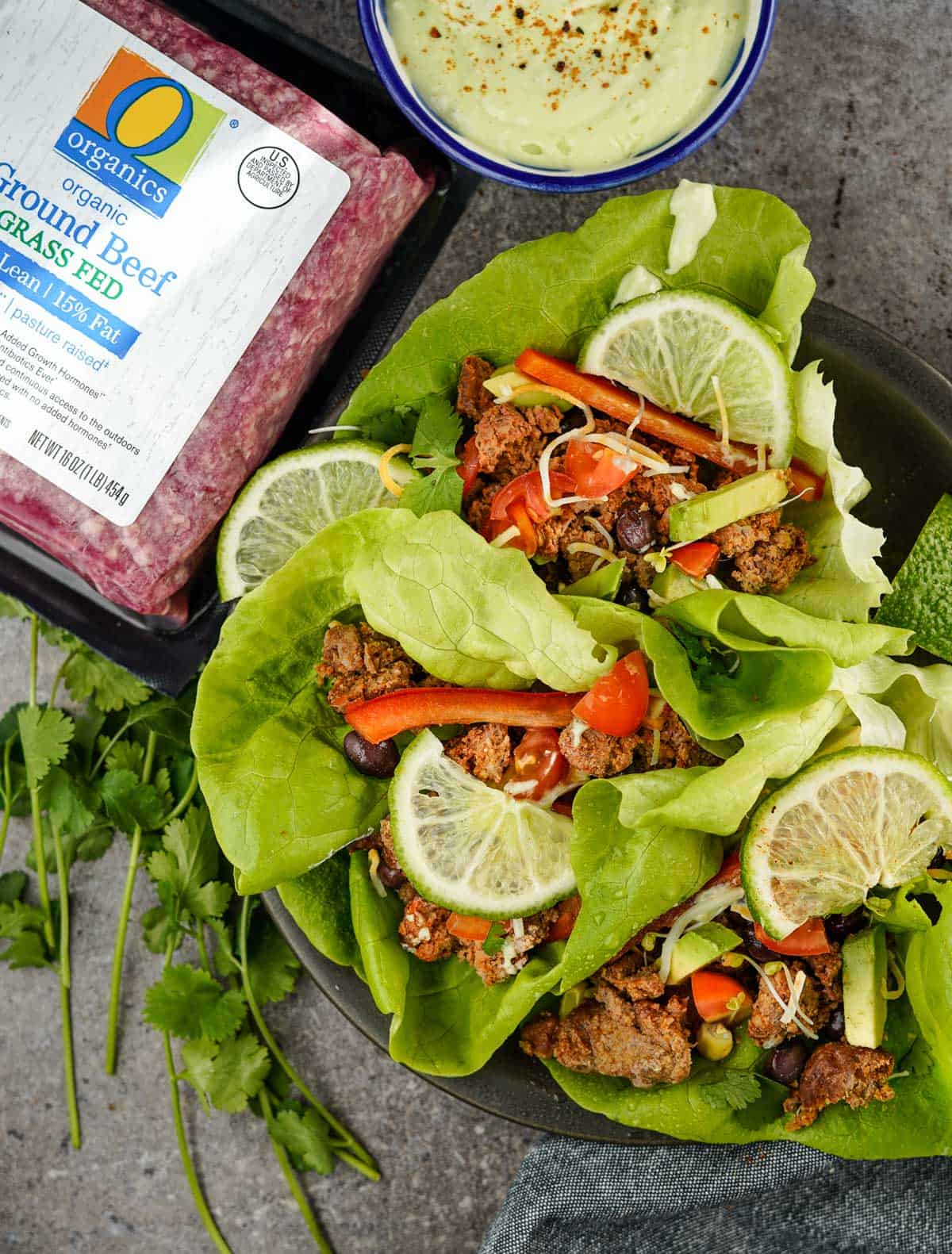 How to Make Taco Lettuce Wraps
The theme for these lettuce wraps is taco night. So we're taking the typical flavors of ground beef tacos and smoking our meat (it's much easier then it sounds), then while the meat is smoking you can prep the rest of your fillings. By the time the meat is cooked, you're ready for taco night.
Season the Meat: season the ground beef with taco seasoning (in this case we're keeping it easy with a package of O Organics Taco Seasoning). Simply mix the seasoning into the ground beef, then lay out the meat on a sheet pan.
Smoke the Ground Beef: place the sheet pan on and smoke it at 250 degrees for 30 minutes, or until the internal temperature of the beef reaches 160 – 165 degrees (F).
Prep Fillings: while the meat is cooking slice up your toppings and make your avocado cream sauce (it's as easy as mixing a few delicious ingredients together).
Assemble Lettuce Wraps: in my family we lay everything out in different bowls and let everyone make their own. A nice squeeze of fresh lime over the top is a nice touch!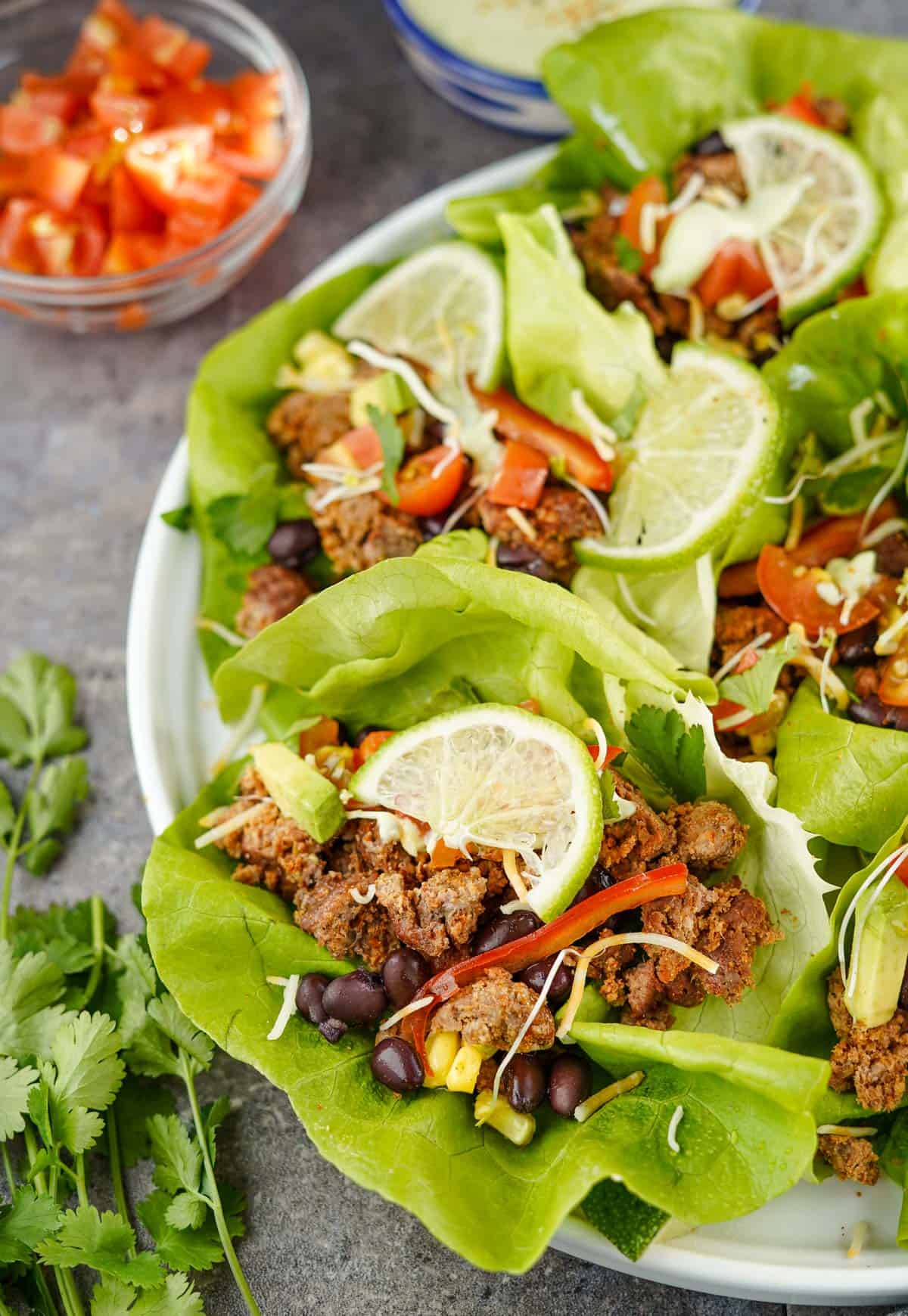 I could eat these for days!
Related Recipes