In case you were wondering, yes, there is a turkey shortage this year due to bird flu which depopulated millions of turkeys. Add the increase in grain and feed products, you may want to consider searching and buying turkey online instead of fighting it out in the grocery store. Here is a list of our favorite places to buy a turkey online.
This post may contain affiliate links. This means if you click on the link, we may receive a small commission if you purchase through the link. We partner with brands we know and love and use and it helps keep the blog going!
Jump to:
Article Highlights
Consider pre-ordering your Thanksgiving and Christmas turkeys early.
Online sourcing gives you access to quality turkey that are raised and processed humanely.
Take advantage of sitewide sales for free shipping or cart discounts to maximize savings.
We have ordered and tested the turkeys included in this article.
D'Artagnan
D'Artagnan has been a supplier of amazing New York City restaurants for decades and takes great care in sourcing their meat from small farms all over the world. They are our hands down the best place to buy online turkeys. The turkeys have great flavor and you know you are supporting a small farm.
Further, they have plenty of options to select from ranging from heritage breeds to organic chickens.
Diestel Turkey
This Colorado based family owned company has been making fresh and frozen turkey for decades. The turkeys are raised through regenerative agriculture practices which means they focus on great land management and turkey flock quality. From organic to pre-brined turkeys, Diestel is a quality rancher to feature on your holiday table.
Crowd Cow
Often known for their beef, this year Crowd Cow has some great online turkey sourced from Amish farmers in the United States and even a pre-order feature. These high quality turkeys come in a variety of sizes.
Allen Brothers
Often sought after for their steaks, Allen Brothers sources heritage black turkeys just in time for the holidays. Grown in North Carolina this turkey breed is as close to the original served for America's first Thanksgiving.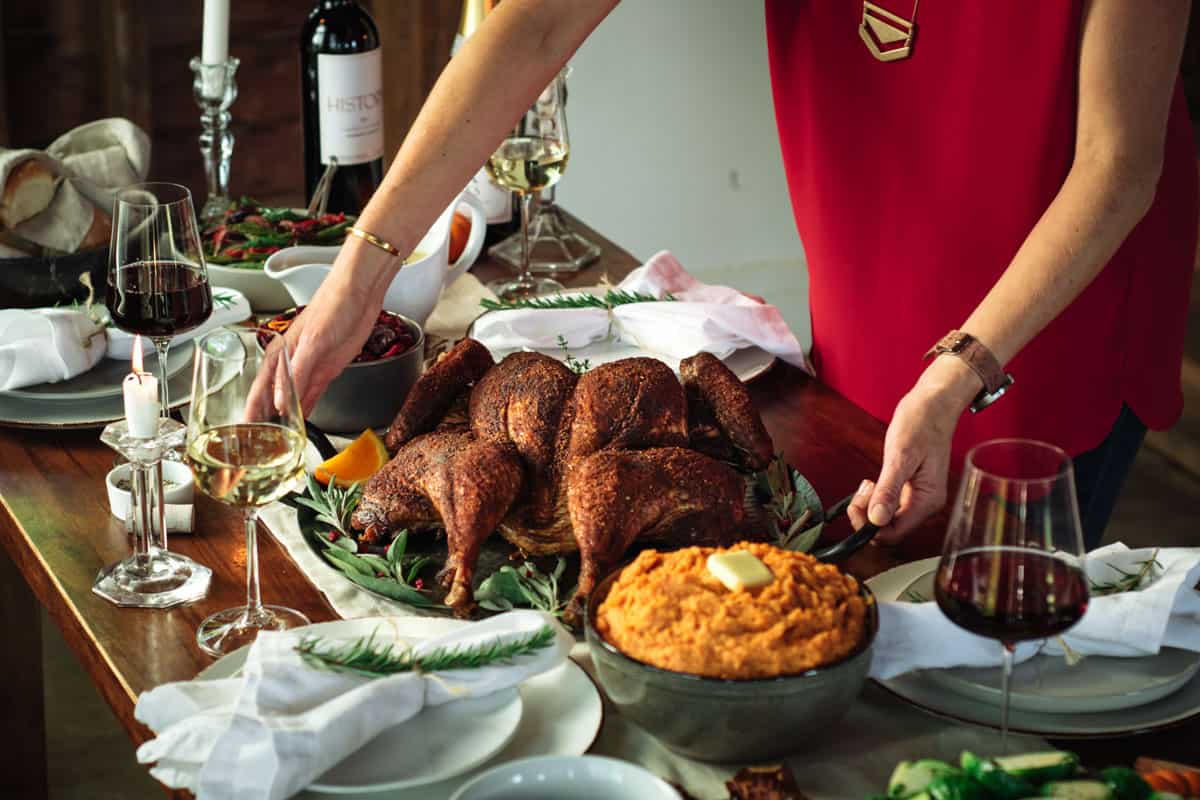 ---
Best Turkey Recipes
Here are some highlights of our favorite turkey recipes on the grill or smoker.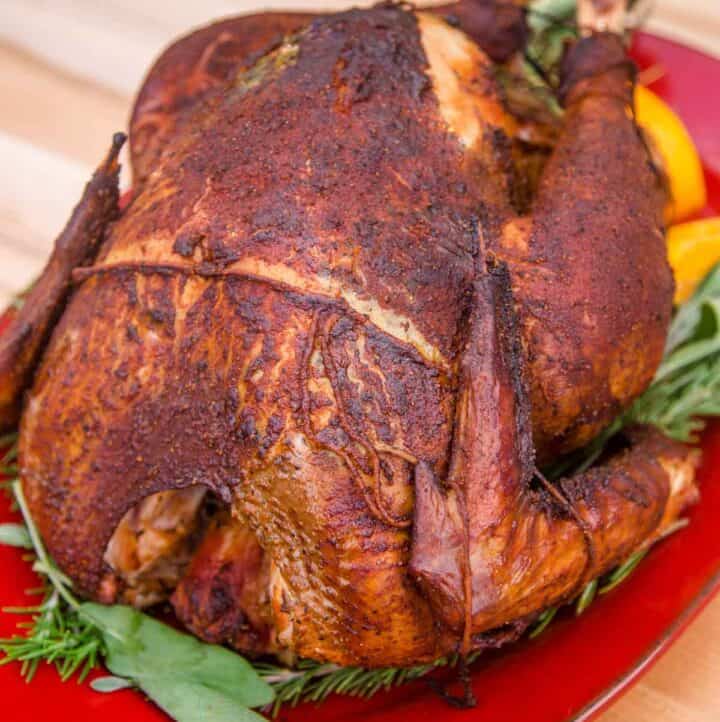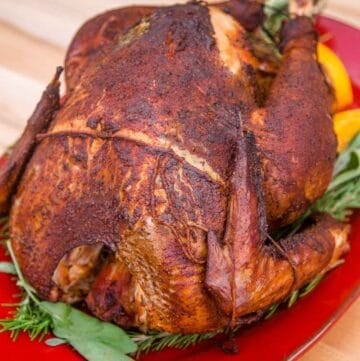 Smoked Turkey Recipe with Bourbon Brine
This smoked turkey is packed with flavor, from a bourbon citrus brine, to an herbed butter, to a dry rub. Rated as the best turkey brine for smoking, this is the juiciest and most flavorful turkey that will have your guests going back for seconds… and maybe even thirds.
Full Recipe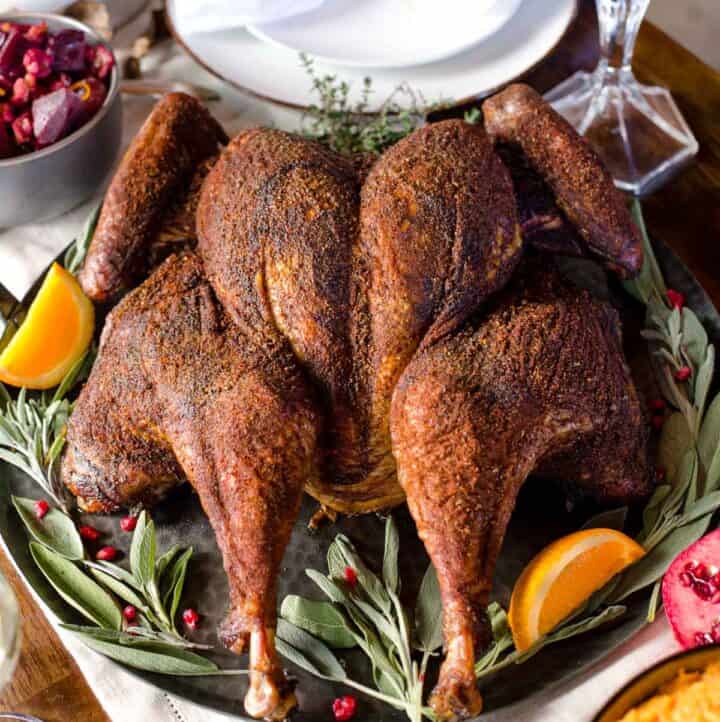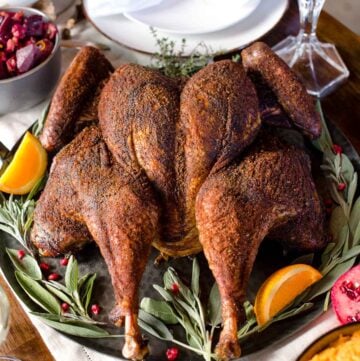 Smoked Spatchcocked Turkey Recipe with Cajun Seasoning
An easy way to smoke turkey by spatchcocking, or removing the backbone, and seasoning with cajun spices.
Full Recipe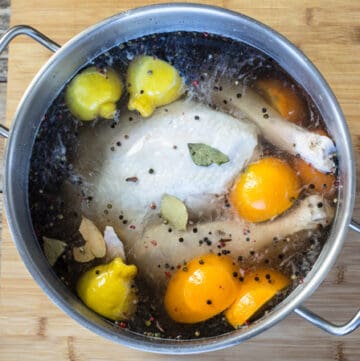 Basic Turkey Brine Recipe
A basic turkey brine, or basic poultry brine, to enhance the flavor of turkey.
Full Recipe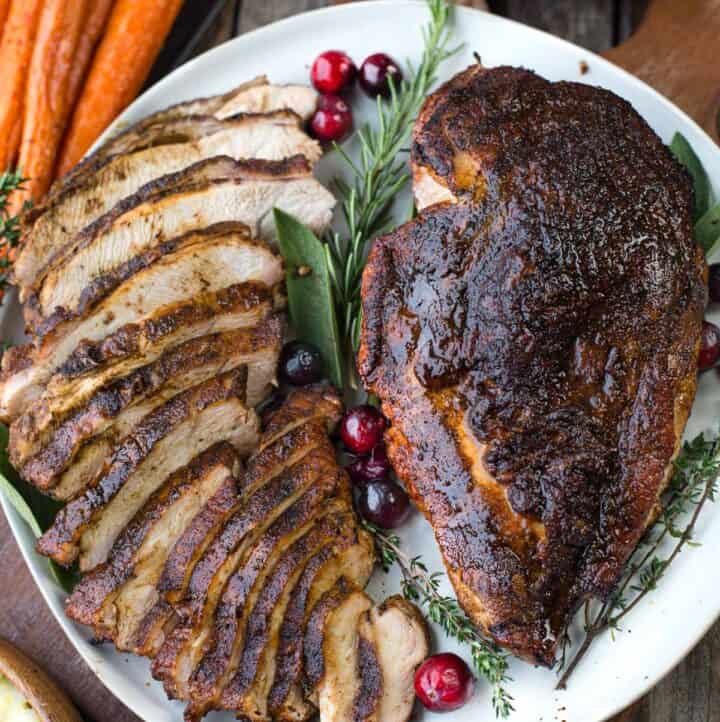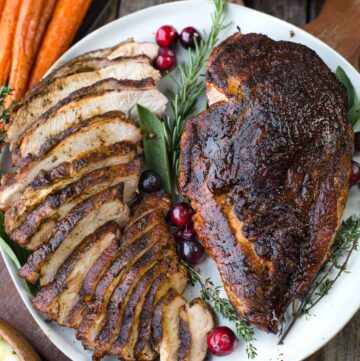 Cajun Grilled Turkey Breast Recipe
Grilled Cajun Turkey Breast with a savory and spicy finish. Add butter just under the skin for more flavor and moisture. A great Thanksgiving recipe for a small crowd or as alternative to a large turkey.
Full Recipe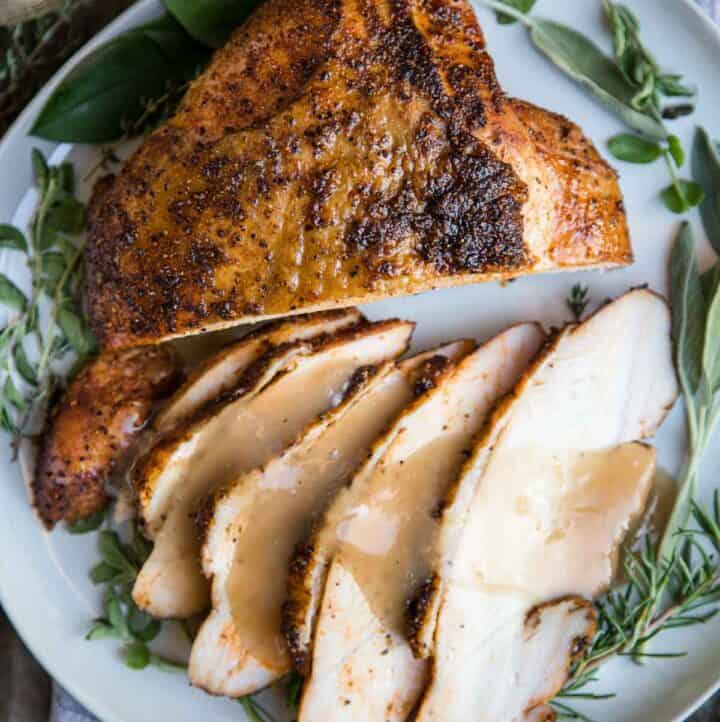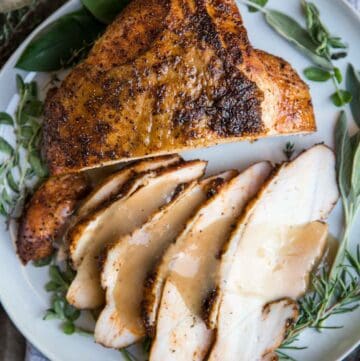 Smoked Turkey Breast Recipe
Brined and smoked turkey breast served with smoked turkey gravy.
Full Recipe
Frequently Asked Questions
Why is there a turkey shortage this year?
Bird flu is the biggest reason for a shortage of turkeys in 2022 making grocery store turkeys more scarce or requiring pre-order. Add inflation from grain and feed products and you have a more expensive holiday roast this year.
Can I pre-order turkey?
Yes, there a numerous suppliers and better grocery stores that will allow you to pre-order your turkey and it is recommended this year. Or consider sourcing from online retailers.
How much turkey per person?
Plan 1 ½ pound of turkey per person pre cook weight. A 12 to 15 pound turkey is great for 6 to 8 people. A 15 to 18-pound turkey is great for 8 to 10 people. And for larger crowds consider two smaller turkeys so they can cook faster and less chance of drying out.
Can I buy a turkey at Costco?
Costco is probably one of the more cost effective places to buy turkey. Be sure to go early and follow the thawing protocol for frozen turkeys. Closer to the holiday they may have fresh turkey available.
How do I defrost a frozen turkey?
Place the turkey in the refrigerator 3 days prior to cooking it or 3 days prior to brining it. If you received a last minute frozen turkey you can quick thaw by placing the turkey in a large stock pot with ice and running cold water but it is not recommended.
---