Zinfandel is a grape known for bold fruity wines with jammy characteristics. But Zinfandel is so much more than that. These are wines of high quality and an excellent ability to pair with foods (especially grilled foods!). And we're not talking about White Zinfandel.
Let's explore this versatile wine.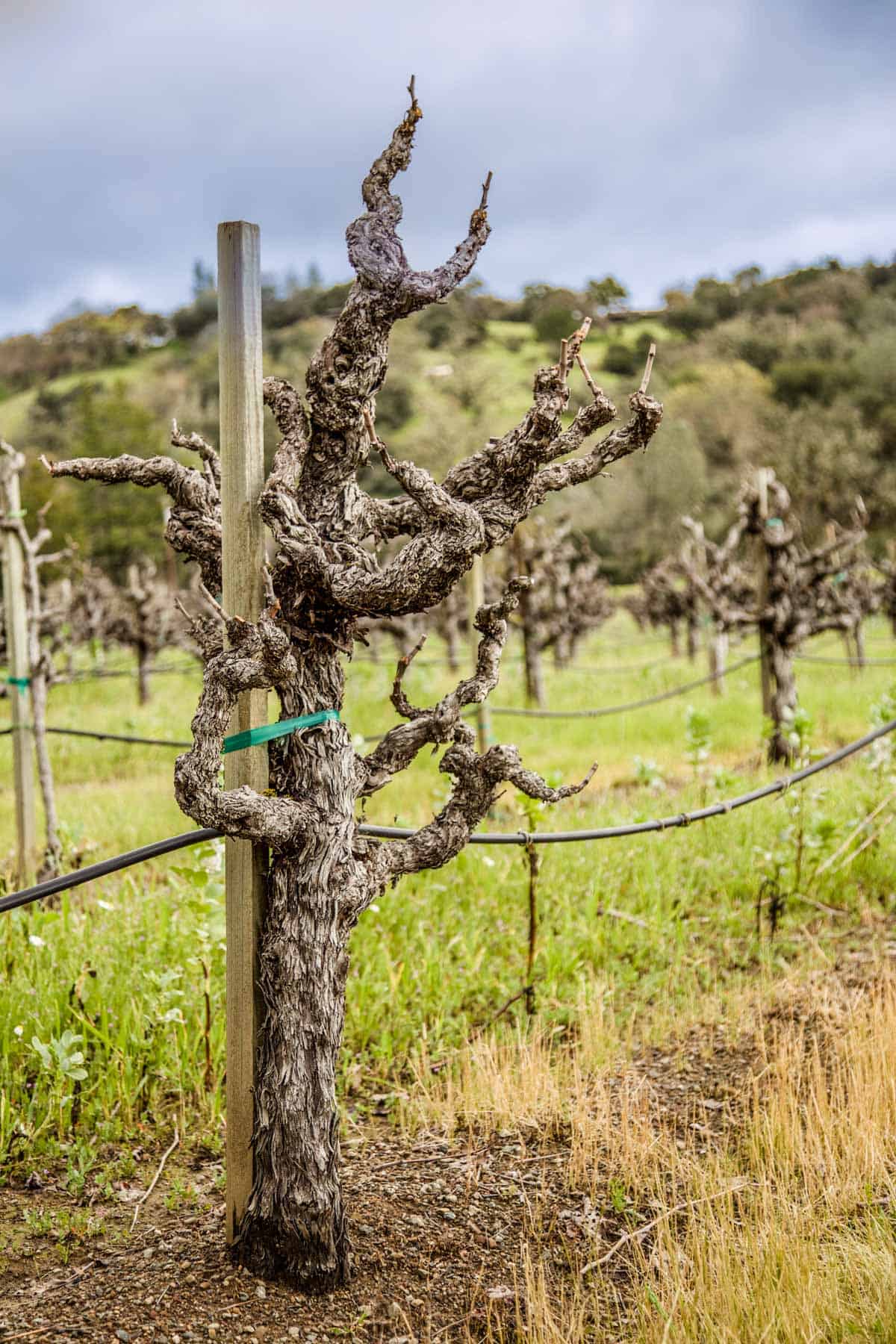 Jump to:
What is Zinfandel
Zinfandel is a fruity, spicy, bold, ripe red wine, made famous in California. Once thought to have originated in Italy's Puglia region (where it is known as Primativo), recent genetic testing has discovered that Primitivo and Zin are both matches to a Croatian grape known as Crljenak Kaštelanski, where it is now believed to have originated centuries ago.
History
Zinfandel began to rise in popularity in California during the mid 1850's, during America's Gold Rush. It quickly became the most planted grape from the 1880's and on. Currently it is the third most planted grape in California, where the majority of the plantings in the world are.
Zin (short for Zinfandel) was previously thought of as a simple jug wine and transitioned into a sweet pink wine craze in the 70's called White Zinfandel (I am talking to you Mom!). Zinfandel has had a long history in our country and evolved to wines of incredible quality, and a variety of styles based on where it's grown and winemaker style.
There is a very wide range of styles that reflect Zinfandel. More and more Zinfandel are made to be elegant and refined versus big jammy jug wines. In addition to California, Zinfandel is also expanding in Oregon, parts of Western Canada, and other areas around the world.
White Zinfandel Wine
Zinfandel can be red or white. Red Zinfandel is not to be confused with White Zinfandel (which is a sweet pink wine made from the same grapes, made popular in the 80's and 90's). We go into more detail on styles of Zin further below.
The Zinfandel we are focusing on is a Dry Red Wine.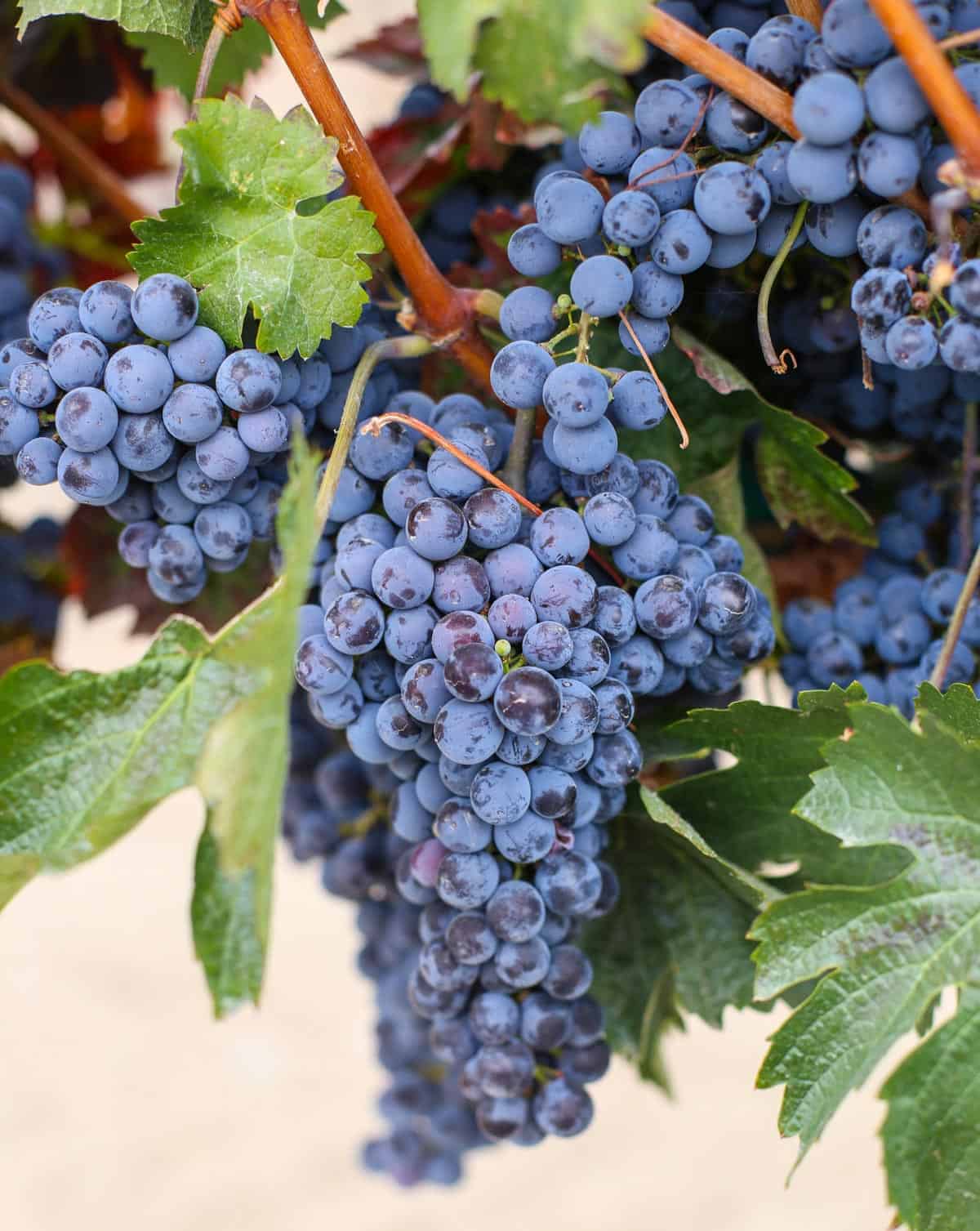 What does Red Zinfandel Taste like?
Zinfandel can range from lighter styled medium-bodied wines to rich, bolder, complex full-bodied wines.
Style: typically dry, medium to full-bodied, spicy, with medium tannins, and high in alcohol.
Main characteristics: plum, jam, blackberry, raspberry, black cherry, raisin, fig, tobacco.
Taste is typically: rich berry fruit and spicy notes, like black pepper, star anise, cardamom, with medium acidity.
Oak aging: Those aged in oak will give way to flavors of vanilla, vanilla bean, cocoa, coffee, cinnamon, tobacco.
Additional characteristics/traits: peppery, spicy, lush, brambly, licorice.
High alcohol: These wines tend to have high alcohol content. If you're looking for a lighter style for everyday consumption, look for those in the 13%-14% range. Those above 15% will often be bigger and more lush in style.
Where does Zin Grow
The majority is grown throughout California, where there is over 42,000 acres planted: Sonoma (including the regions of Dry Creek Valley, Russian River Valley), Lodi, Napa, Paso Robles, Mendocino, Sierra Foothills (including Amador, El Dorado, Nevada and Calaveras) are among the main growing regions for quality Zinfandel grapes.
In Italy, you'll find Primativo grown in the southern region of Puglia.
Other Regions: Croatia, Australia, Oregon, Canada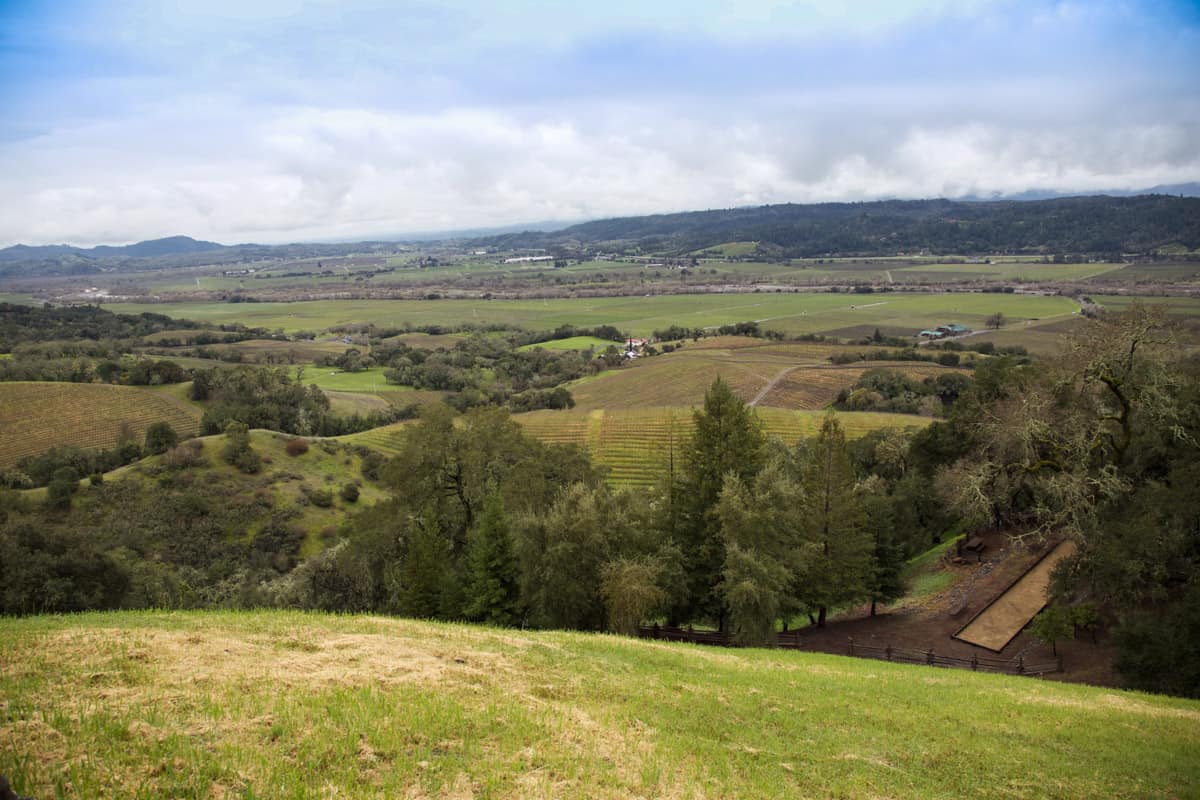 Styles of Zinfandel
Red Table Wine: What I refer to throughout the majority of this article. It is a dry red wine made from Zinfandel grapes. Fruity and bold. These can range from medium to full-bodied wines, with alcohols ranging from 13.5%-16%.
White Zinfandel: A sweet pink wine made from Zinfandel grapes (where skins are removed just after crushing, giving it that lighter pink color). This wine was made popular in the 70's. Similar to a rosé, but with a much sweeter flavor. These are popular for their sweet flavor, lower alcohol, and low price.
Rosé: You'll also find pink rosé made from Zinfandel grapes. These are labeled separate from White Zinfandel, most likely to assure you that they are a very different style of "pink" wine and usually of much higher quality. These are usually dry and crisp (versus its sweeter counterpart in White Zin), with light berry flavors, and usually produced from less mature Zinfandel grapes for a lighter flavor and brighter finish.
Late Harvest: A dessert style wine made from very ripe grapes, usually with a high residual sugar remaining, and high alcohol (15%+). Flavors of prunes and raisins dominate. Drink these in very small quantities after dinner with some blue cheese or dark chocolate.
Port Style: A fortified dessert wine made from very ripe grapes. Grapes are distilled with a grape spirit (like brandy) added to the fermentation to stop the sugar from fermenting dry. Similar to the above, these are meant for after dinner sipping in small portions.
Legendary Zinfandel Vineyards
In California, the organization, Zinfandel Advocates & Producers (ZAP), is committed to preserving some of the Legendary Vineyards throughout the state.
"While many wine grape varietals do exceptionally well in certain regions of California, Zinfandel's versatility allows it to produce uniquely pleasurable wines all across the Golden State. Different sites, different wines. In France, they call it terroir. And, truly legendary Zinfandel comes from legendary vineyards." -ZAP
What is a Legendary Vineyard?
For starters, age. Older established vineyards begin to develop a reputation for the quality wines they produce and the wines ability to age in the bottle (which improves the overall structure, complexity, and balance of a wine).
These are vineyards that have become highly regarded over time, and produce exceptional fruit over time, which result in high quality wines.
Single Vineyard Zinfandel
More and more winemakers who produce wines from these reputable vineyards are bottling them as single vineyard wines, so that Zin lovers can experience the nuances of these Legendary Vineyards. A "vineyard designated wine" is one that is produced from the grapes of a single vineyard (you'll typically see the name of said vineyard on the label in addition to the region, or AVA, of which it was produced).
These wines represent the unique terroir of that place, environment, and are usually high quality. These are wines that represent a true sense of place. Wines that tell the story of where it came from.
Legendary Zinfandel Wines to Seek Out
2017 Berryessa Gap Zinfandel, Coble Vineyard (Yolo County, California)
2018 Robert Biale Vineyards, Old Kraft Vineyard (St. Helena, Napa Valley, California)
2018 Robert Biale Vineyards, R.W. Moore Vineyard Zinfandel (Coombsville, Napa Valley, California)
2017 Armida Zinfandel, Maple Vineyard (Dry Creek Valley, Sonoma County, California)
2017 Peachy Canyon Winery, D Block, Mustang Springs Ranch (Paso Robles, California)
2017 Mount Peak, Rattlesnake Zinfandel, Monte Rosso Vineyard, (Sonoma Valley, California)
2017 Pedroncelli Zinfandel, Bushnell Vineyard (Dry Creek Valley, Sonoma County, California)
2017 Rombauer Vineyards, El Dorado Zinfandel, Twin Rivers Vineyard (El Dorado County, California)
Other Producers to Seek Out: Ridge Vineyards, Dry Creek Vineyard, Robert Biale Vineyards, Seghesio Family Vineyards, Quivira, Rodney Strong Vineyards, Mettler Family Vineyards, Mauritson Wines (Rockpile Single Vineyard Wines).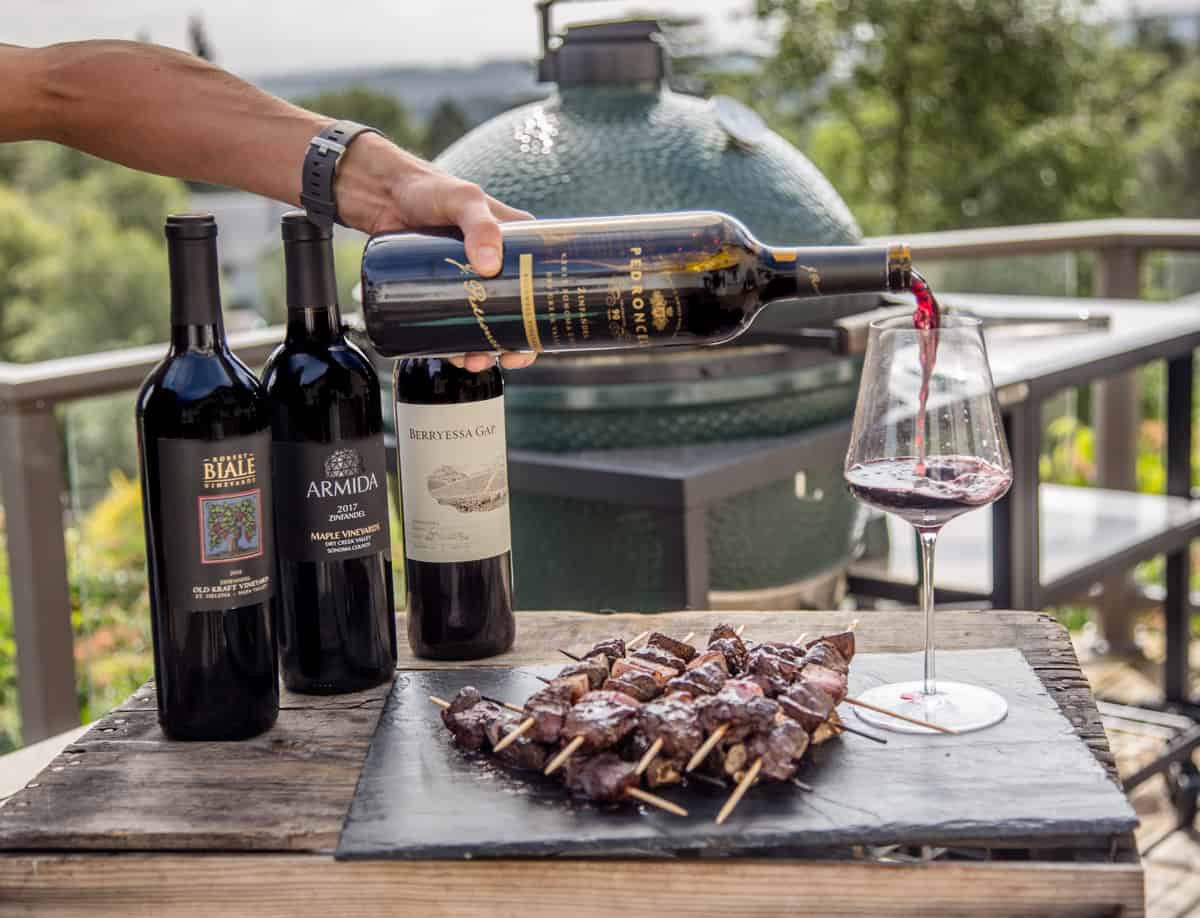 Where to Buy
In fine wine shops you will see a section of Zinfandel or look in the California sections. At general grocery stores you will likely find under the "other red wine" section.
What Foods to Pair with Zinfandel
Zinfandel is a fantastic summer grilling wine, going great with all sorts of grilled and barbecued meats: BBQ chicken, grilled steaks, hamburgers, smoked pulled pork, smoked lamb chops, smoked ribs. It is also a solid go-to everyday wine for pizzas and pastas with red sauce, and so much more. It's also a great match for holiday meals, like Thanksgiving Dinner, pairing with the wide variety of foods for that celebratory event.
For vegetable-focused dishes, pair with grilled or roasted eggplant, roasted tomatoes, caramelized onions, and grilled vegetables.
Recipes to pair with Zin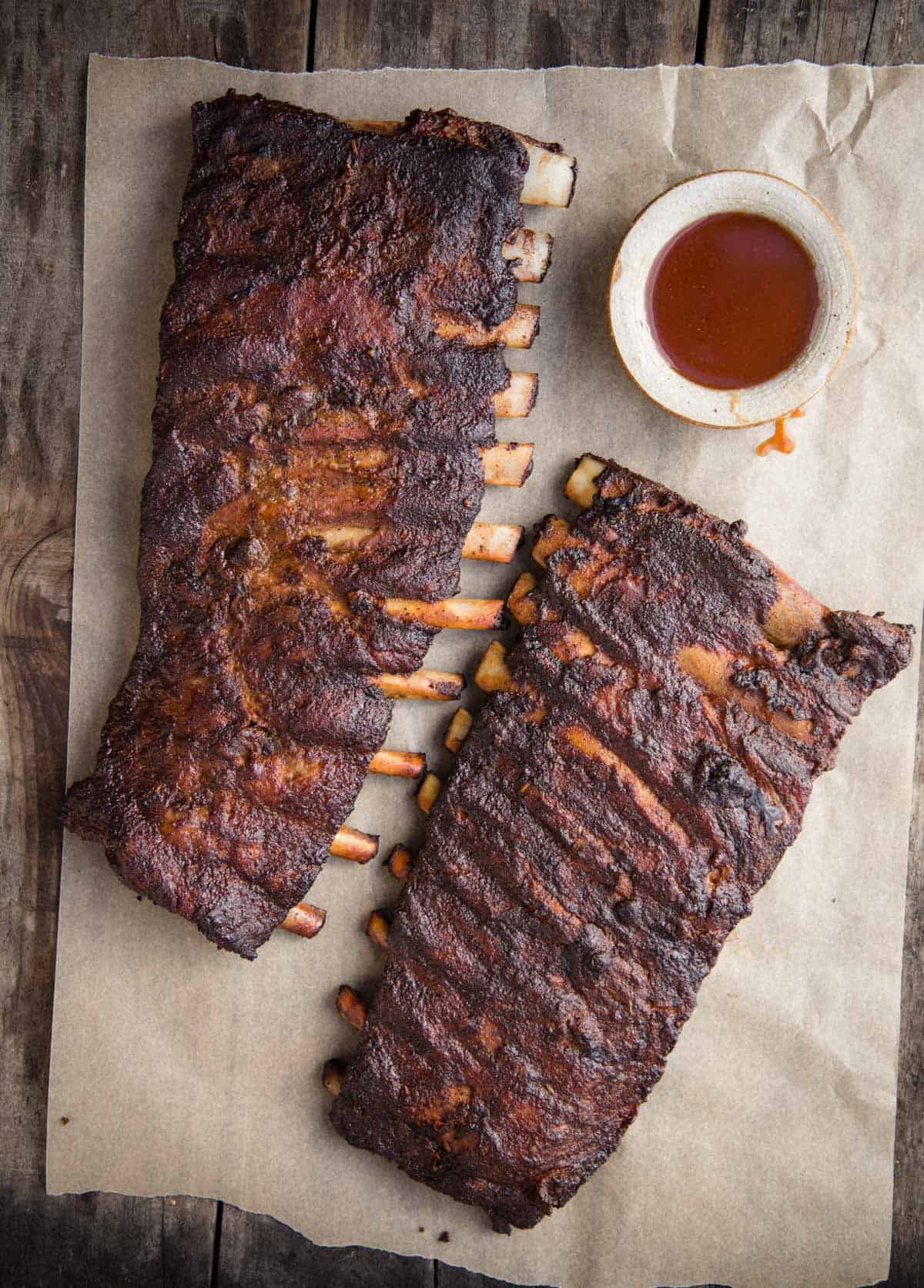 Fun Facts:
Zin is often referred to as "America's Grape".
Some of the oldest vineyards in California are Zinfandel, dating back as the mid 1800's. Many producers make single vineyard Zin to showcase some of these historic vineyards.
There's an entire festival dedicated to Zin each year.
It ages well. When made well, such as in the cases of the Legendary Vineyard Single Vineyard wines, it has the structure to improve like many other fine wines (like Cabernet or Pinot)
The term "Old Vine" has no legal meeting. Similar to "reserve" here in the US, it a term chosen by a winemaker to indicate that the vines are old. How old? That's up to the winemaker to determine (though some date back to pre-prohibition in age).
It's incredibly food friendly (and crowd friendly). If you're invited to a summer cookout and don't know what to bring, you can't go wrong with a bottle of Zin!
Ridge Vineyard's 2014 East Bench Zinfandel was selected to be served at the last state dinner of the Obama administration, on the evening of October 18th, 2016 at the White House.
More Resources
---