'Tis the season for rosé!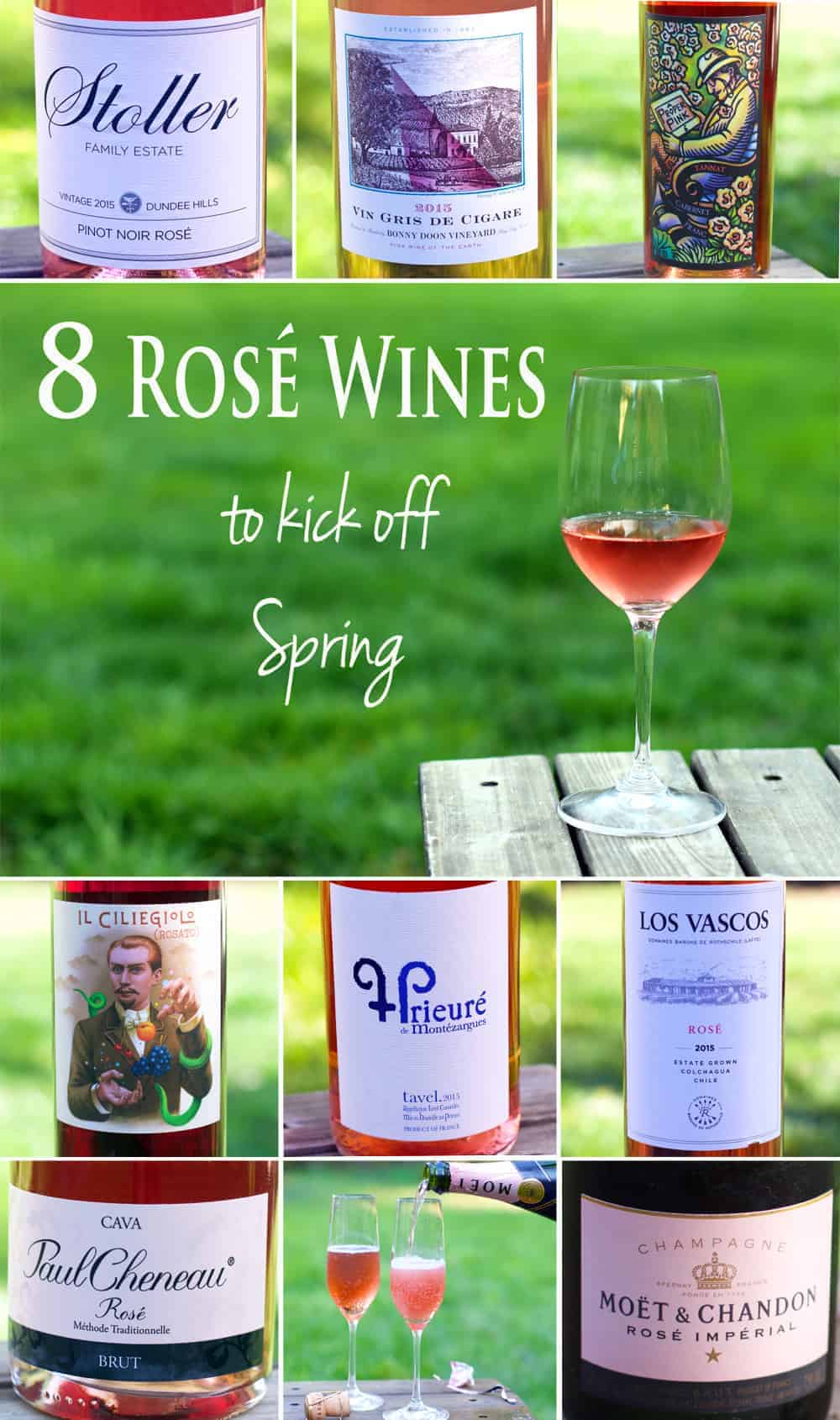 Now let's be honest, I love love love me some rosé year-round. I drink it while cuddled by the fire, alongside my Thanksgiving dinner, eating grilled steak, and even while shoveling the snow off my driveway. Just kidding, I live in Portland. It snows barely once a year here (but you can be sure when it does I really am drinking the pink stuff).
But the reason I say "season" is because this is the time of year that rosés from the previous vintage (in this case 2015) begin to be released. And that, my friends, is a joyful thing. Though this is just the beginning (I haven't even seen many of my favorites on the shelves… yet), they are coming, and I hope to keep you updated on any exciting new ones that come my way as I see them.
Prepare thee for the influx of pink liquid love.
These are a few highlights from the first set of new rosés I've had the chance to taste. As I see the releases of some of my previous favorites (I'm talking to you, Adelsheim!), I'll be sure to post them here.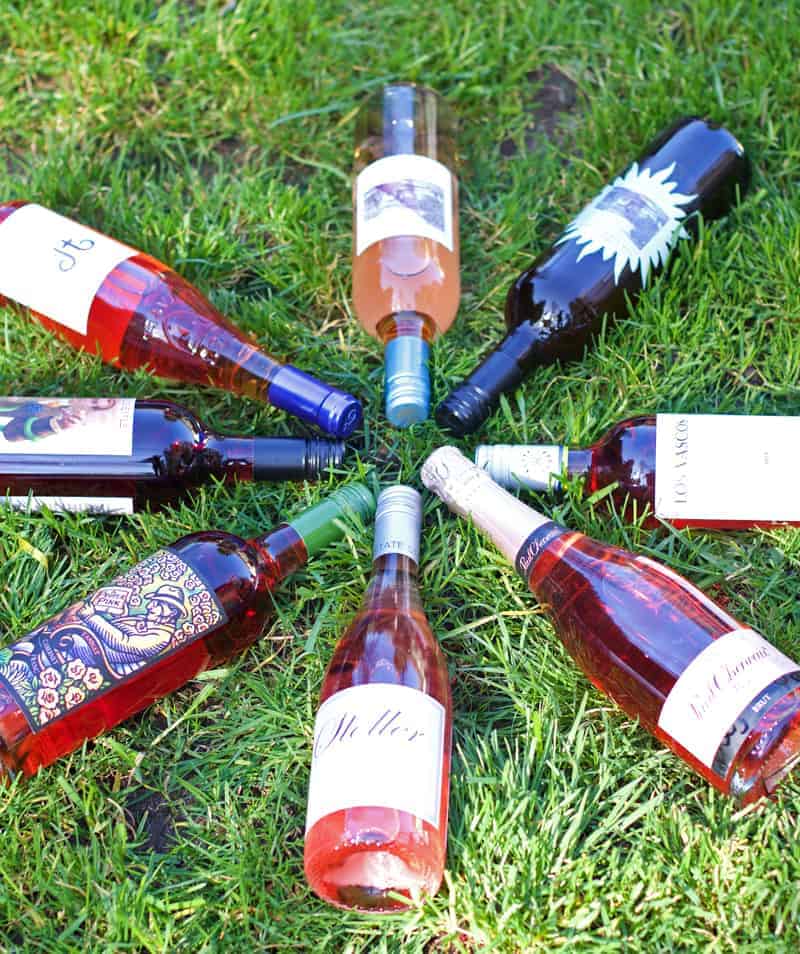 Remember, rosé's are incredibly versatile. In color they range from the lightest of pink hues, to hot pink, to so dark you'd think you were drinking a red wine. They can be delicate and elegant in flavor, or bold and vivacious. They can come dry (my preferred style), or sticky sweet. And they can be produced still or sparkling. The recommendations below run the range from light and elegant, to bold, and both still and sparkling.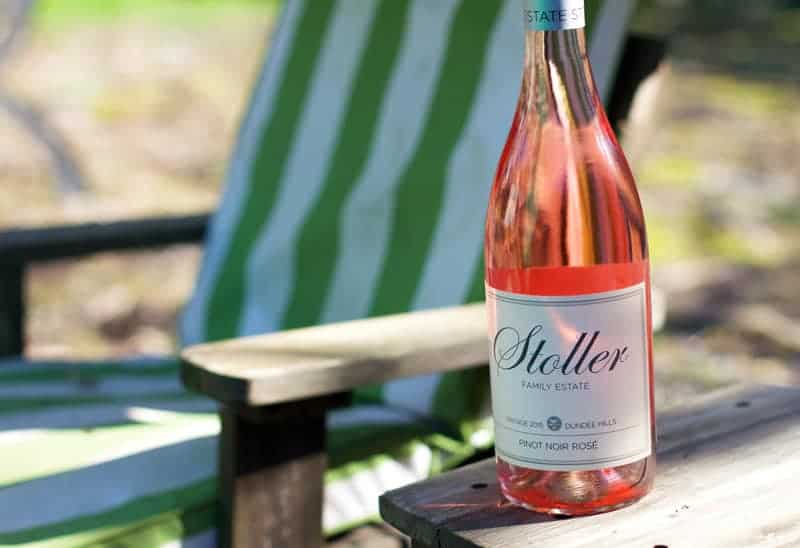 2015 Stoller Family Estate Pinot Noir Rosé (Dundee Hills, Oregon)
This is one I always get excited about and, in fact, this was my favorite rosé of the year two years ago (for the 2013 vintage). This brand new release is quite gorgeous and vibrant (very vibrant actually) with lots of citrus (primarily fresh pink grapefruit) and some mild fresh strawberry undertones. There's some bright tart acidity in the mouth with a super crisp and somewhat minerally finish. This wine feels like summer and I'm looking forward to sipping on more throughout those long Portland summer nights (they're coming, right?!).
12.5% abv | $25
2015 Bonny Doon Vineyard Vin Gris de Cigare Rosé (Central Coast, California)
What a delightful wine! I don't remember past vintages of this wine leaving as much of an impression as this 2015. It smells so much like a Provencal style rosé on the nose with a more subtle and delicate, yet pretty, bouquet of aromas. Instead of being strictly red berry focused like many rosés, this has pretty stone fruit (crisp pears come to mind) and mandarin orange aromas to go along with some mild underripe strawberry. It's clean, fresh, and vibrant in the mouth leaving a savory note on the finish. I'm fairly certain I'll be seeking out some of this to sip on throughout the summer. Quite a blend too, with 44% Grenache, 20% Grenache Blanc, 13% Carignane, 10% Mourvèdre, 7% Cinsaut, 6% Roussanne.
13.5% abv | $18
2015 Bonny Doon Vineyard "A Proper Pink" (California)
Where the Vin Gris de Cigare has very minimal strawberry, this one makes up for it. Lots of rich strawberry, cherry, and even some rhubarb, fill the glass. It reminded me of strawberry rhubarb pie, but without the sugar or intensity. So perhaps more of an essence of strawberry rhubarb pie? It was intensely fruity in the mouth, yet remained dry and fresh, which is what had me coming back or more and more. Such an interesting wine. This would stand up to smoked ribs for sure!
Blend of 69% Tannat, 31% Cabernet Franc | 13% abv | $16
2015 Bonny Doon Vineyard Il Ciliegiolo Rosato (Santa Cruz, California)
The original intention for this wine, made from 100% Ciliegiolo grapes, was for it to be a red wine, but "the grapes rather distinctly expressed their preference to be pink," as Randal Graham described. So, pink wine it is! And another fairly bold and intense style rosé, yet also had very nice balance. Vibrant and dark in color it reminded me of a mix of plum and cranberry juice (though without sugar), with some cherry, and candied strawberries. Fruity, yet dry style. I can see this one being a crowd favorite at a summer party or BBQ.
12.4% abv | $24 (wine club & on-line purchase exclusive)
2015 Prieuré de Montézargues Tavel Rosé (Tavel, Rhone, France)
Wow. Another 2015 standout here! Bright salmon in color, this wine has a pretty nose full of dusty strawberry, mild raspberry, peach, and even a hint of some floral aromas. Great balance overall with bright aromatic fruit, fresh acidity, dry and clean finish. I can see this being very versatile with food, though it had me craving a Margherita pizza and some charcuterie.
Blend of 55% Grenaches (red & white), 30% Cinsault, 13% Clairette, 2% Others (Syrah, Mourvédre, Carignan, Bourboulenc) | 13.5 abv | $23
2015 Los Vascos Rosé (Colchagua Valley, Chile)
Made from 90% Cabernet Sauvignon and 10% Syrah, this is quite impressive and balanced for the price (found for an avg of $10). It's a vibrant and fruity style with lots and lots of red berries (think strawberries, cherries, even cranberries), and just a touch of sweetness that's balanced out with acidity. If the wine above had me craving Margherita pizza, this one was meant for pepperoni or sausage pizza. Would also stand up to summer burgers on the grill (seriously, where is summer?!?).
13.5% abv | $13 (but can be found for as low as $10)
It's bubble time! Though these are both non-vintage (NV) wines, they are the most current release sparkling rosés you will find on the shelves.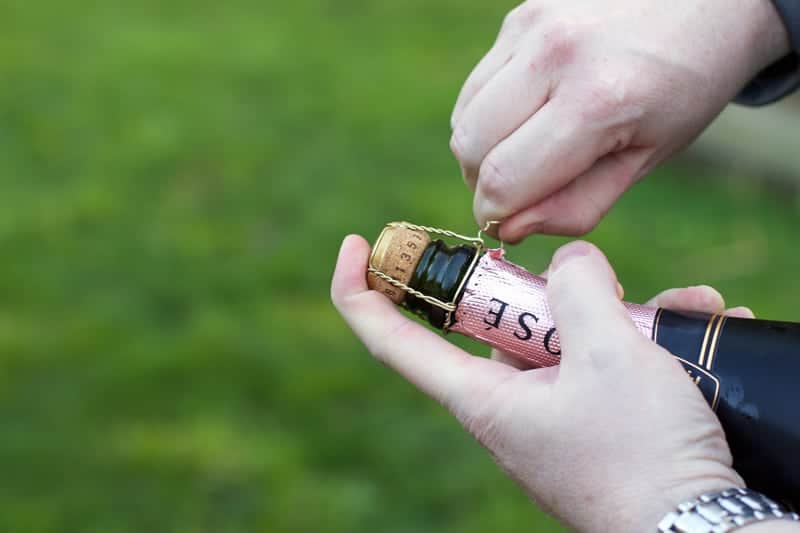 NV Paul Cheneau Brut Rosé Cava, Sparkling Wine (Penedes, Spain)
Fun and fruity with bright and bold aromas of dark berries and strawberries. This affordable bubbly, made from 85% Trepat, 15% Pinot Noir, has some impressively small and long lasting bubbles. Between the bright fruity flavors and price this is a crowd-pleasing wine that is a good bet for parties and large group meals (Easter brunch, upcoming BBQs). It can hold up to a wide range of appetizers and main dishes.
11.5% abv | $14
NV Moët & Chandon Champagne Brut Rosé Impérial (Champagne, France)
What a fresh and pretty nose on this beauty. It begins with mild fresh strawberries and a touch of fresh toast. Though the color makes you think it will be a bit bolder in flavor, it's quite subtle, yet elegant and complex with very fine bubbles. It may not be an everyday drinking wine at its price, but a nice bet for a special upcoming occasion, like Easter dinner aperitif, Mother's Day (a-hem!!), graduation, or just another Friday night celebrating the end of a hard week (anyone?).
12% abv | $55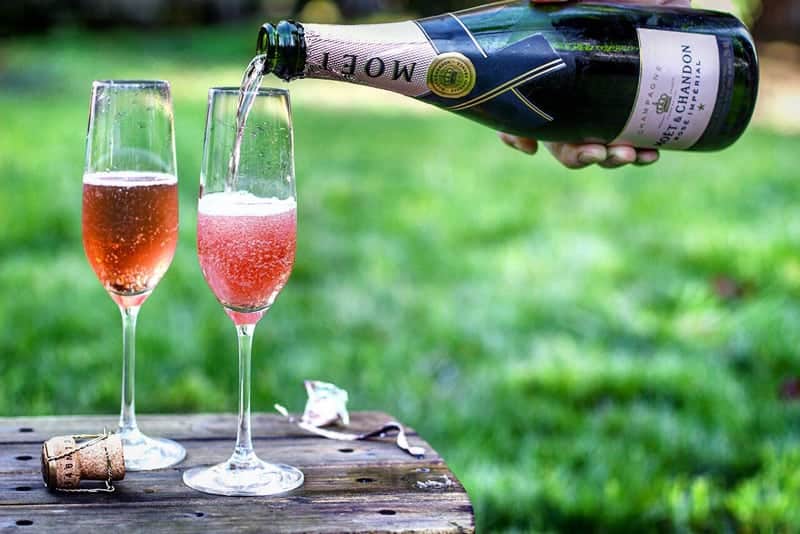 ---
These wines were media samples submitted for review. View my sample policy here.
---