Albariño is a refreshing, dry, and aromatic white grape with northwest Spanish roots, that is great with a variety of foods and also on its own. Find out what makes this wine so great and why you should be drinking this white wine year-round.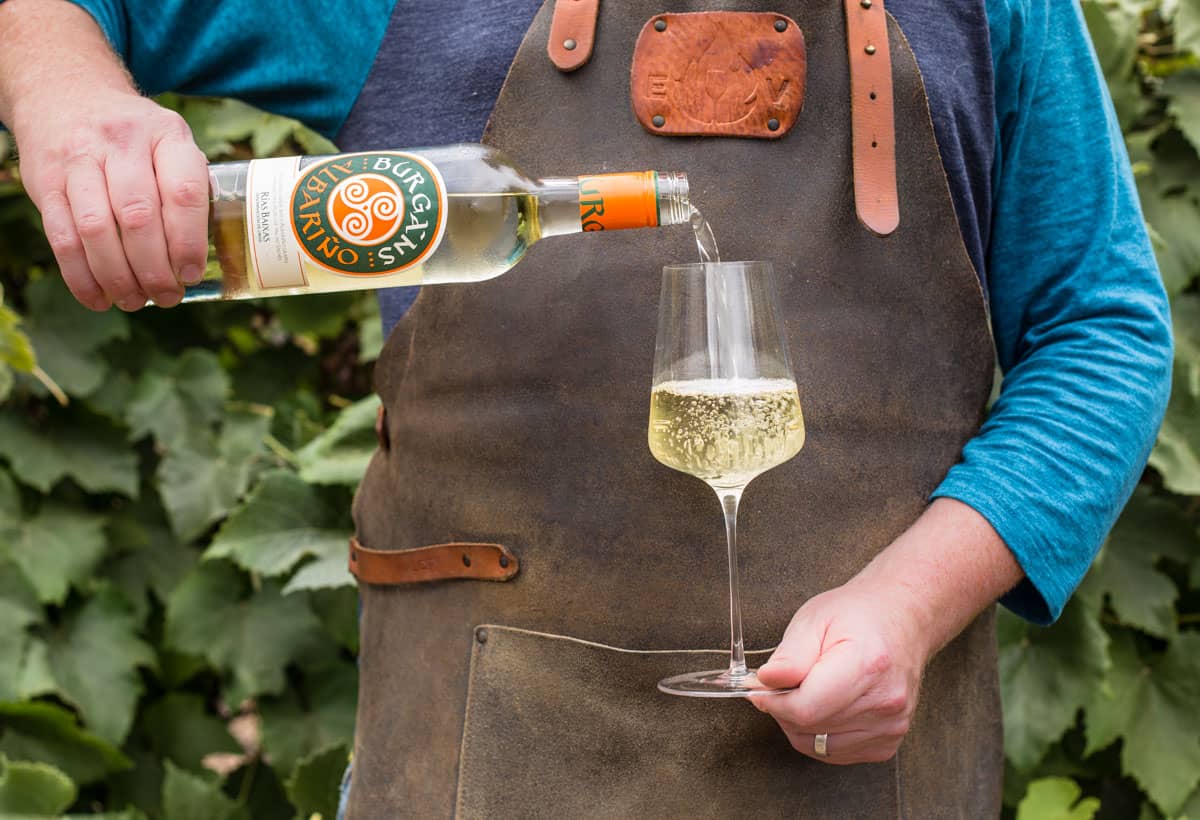 One of my favorite white wines to drink with a variety of foods is Albariño. I'm constantly writing about it and hailing it as a versatile food wine, explaining to folks that it can pair with anything from salads, to seafood, chicken, pasta, and pizza. There's a reason for this. But first, what is Albariño and where is it from?
Jump to:
What is Albariño Wine
Albariño is a white grape variety with origins in the Rías Baixas region of northwest Spain (though you can find lots of examples outside of Spain as well. But we'll get back to that in a minute). The grape produces wines that are light to medium-bodied, aromatic and with in acid with lots of stone fruit and citrus flavors.
Albariño's origins — Rías Baixas

original photo source
Rías Baixas (pronounced "ree-ahs buy-shuss") is a region in Galicia, located in northwest Spain. It is a lush, green, and fairly rainy region along the Atlantic seacoast, directly above Portugal. Rainfall here is high, getting anywhere from 45-70 inches of rain. And y'all thought Oregon was wet and green! Albariño not only can survive in this environment, but it thrives here due to its thick skin and resistance to mildew.
For a wine to be labeled Rías Baixas, the grape composition must be at least 70% Albariño (with Treixadura, Caiño Blanco and Loureiro also permitted). Albariño, however, makes up 90% of the total plantings in the region and is pretty much synonymous with Rías Baixas.
Albariño outside of Spain
Rίas Baixas may be the birthplace of Albariño, but it is also grown extensively in the Vinho Verde region of Portugal (where the grape is known as Alvarinho) and can also be found in other New World regions (Australia and Argentina), and also here in the United States in California's Central Coast, Virginia, Texas, New York, and also right here in Oregon (where you'll find one of my favorite local producers of Albariño – Abacela – and more and more producers experimenting with this awesome grape variety).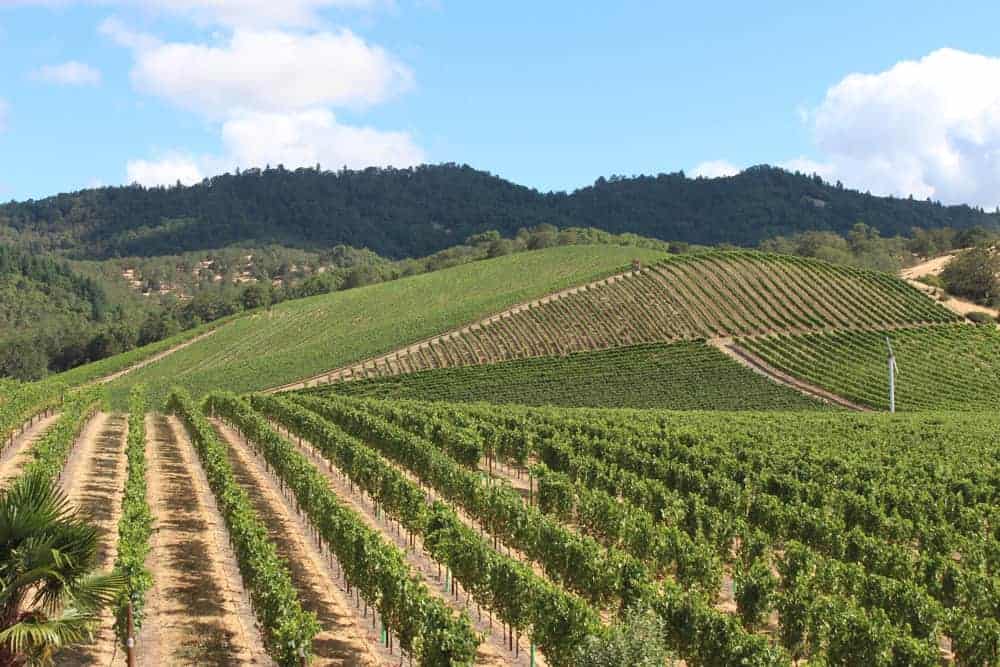 What does Albariño taste like?
Style: dry white wine, high in acid, light bodied, low in alcohol, highly aromatic.
Flavors: peach, apricot, honeydew, pineapple and citrus fruit (lemon, lime, grapefruit).
Additional Characteristics: salinity and minerality (from coastal regions).
Overall you can find a mix of wines that are citrus driven, bright, and acidic, to a more lush juicy fruity style (with ripe peaches and apricot), which are more round in the mouth with a savory and briny side. All of these characteristics make for a great food wine.
Food Pairing for Albariño
This wine is often hailed as a great summer wine. Why not? It's refreshing, bright, and can be a great appetizer or picnic wine. But I believe that it's so much more than just refreshing wine reserved for hot months. It is one that can stand up to anything from appetizers, soups, seafood dishes (both light and heavy), pastas, pizzas, and even roasted chicken. Sommeliers love it for being the perfect wine for fresh seafood (especially mussels and halibut), but I also love it with grilled pork, salads of all kinds, and grilled pizza.
Recipes to Pair with Albariño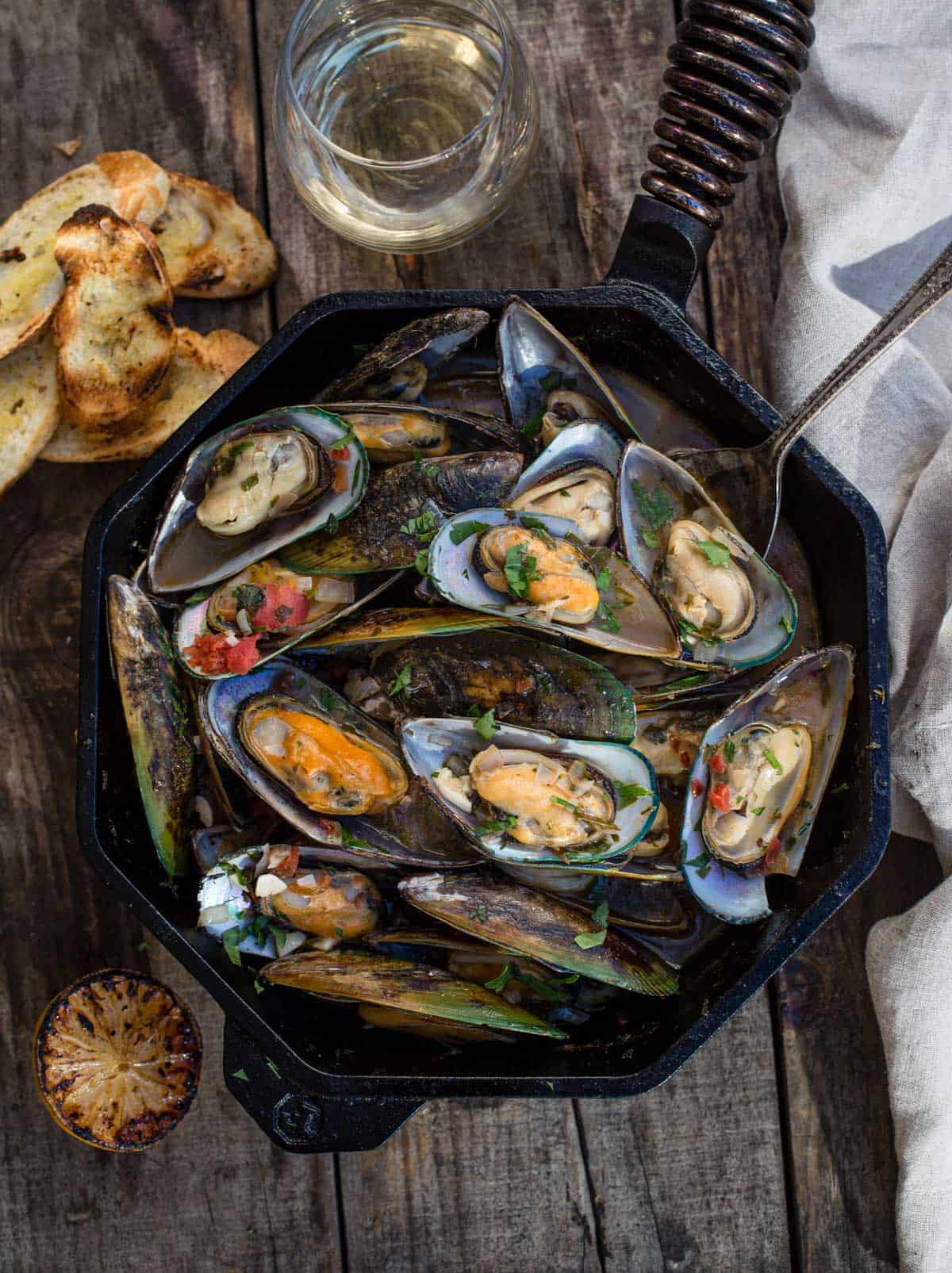 ---
Albariños to Try
Terras Gauda 'Abadía de San Campio' (Rías Baixas, Spain) — $20
Pazo de Senorans Albariño (Rías Baixas, Spain) — $25
'Albariño de Fefinanes' (Rías Baixas, Spain) — $25
Terras Gauda O Rosal (Rías Baixas, Spain) — $24
Martín Códax Albariño (Rías Baixas, Spain) — $12
Burgans Albariño (Rías Baixas, Spain) — $14
Abacela Albariño (Umpqua Valley, Oregon) — $20