An incredibly flavorful way to use leftover Kettle chip crumbs (or other flavored potato chip), or just to jazz up your next pork tenderloin with some great flavor! You're gonna love this Jalapeño Kettle Chip Crusted Smoked Pork Tenderloin.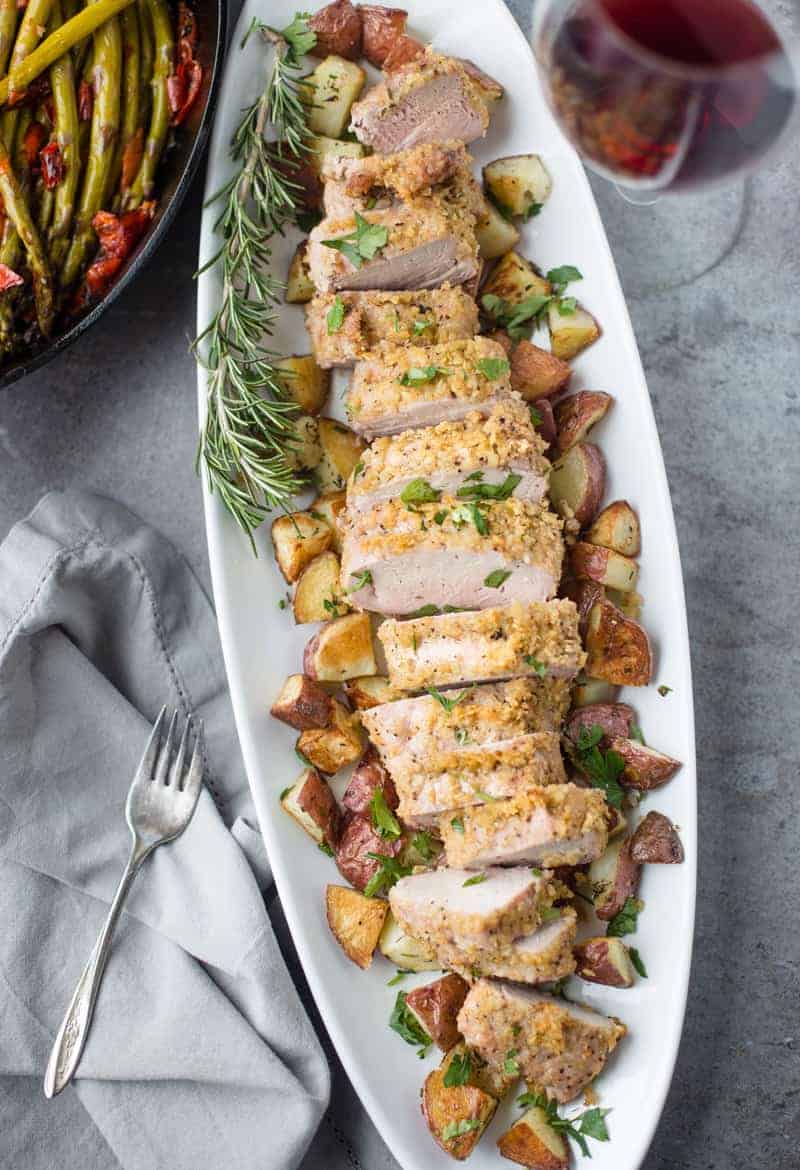 We have an unhealthy addiction to something in my household. I'm almost embarrassed to admit it, but we're friends right?
We have a Kettle chip addiction. But not just any Kettle chip. I'm talking jalapeño flavored Kettle chips. It's been going on for years.
They're always in our house! So I've just accepted them as a regular part of our diet. Our kids are even obsessed.
At any given time you'll find about 4 bags with crumbs in them that I just can't part with (because, flavor!).
Admitting we have a problem is the first step, right? No??
The good news is that none of them go to waste, because we learned years ago that these bad boys are a fantastic substitute for a dry rub or breading that you can use on chicken, pork, and even fish.
Kettle Chips = Dry Rub and Breading
If you think about it, the chips have pretty much what you would be using anyways for a dry rub and/or a breading for something like chicken or pork — seasonings and crunch.
Instead of breadcrumbs, we're subbing these potato chips. The chips are already coated in a mix of powerfully flavored seasonings. They also have a great crunch, eliminating the need for bread crumbs or panko.
Not all Kettle Chips are created equal though. The krinkle cut chips are stronger and sturdier and more crunchy as a crust. The regular potato chips, while they have great flavor when snacking alone, may need a little more support.
For the Jalapeño flavored ones, we like to crush them and then add a few more things to jazz up the flavor.
Which brings me to this.
Anytime you make a dry rub or breading, taste it before you cook it!
Seriously, taste it before committing to it.
Don't just take my word for it, because you may not like exactly what I like. Or perhaps your chips may be a bit dull and in need of a little pick me up. There's nothing raw in a dry rub, so there should be no reason not to taste it first. Just dip your finger all up in that mix and taste it. Or if you're all sanitary (as you should if you are doing this professionally) then use a spoon. Then adjust the flavors as needed.
How to make a Kettle Chip Bread Crumbs
Method 1: place the chips in your food processor and pulse until they reach the consistency of breadcrumbs.
Method 2: place in a plastic bag and crush the heck out of them until you get the fine breadcrumb consistency. This method is quite therapeutic I might add.
Next, pour into a bowl, and taste. Does it need something? Maybe it's more salt? Some heat? Some sweet? Add those flavors and adjust.
For the Jalapeño chips we added a mix of kosher salt, coarse pepper, and garlic powder. The additional seasonings are options.
Next coat your pork tenderloin with either some olive oil or Dijon mustard. This will help the breading/rub to adhere to the meat.
Now get that grill or smoker going!
How to Smoke Pork Tenderloin
Prepare smoker to 225 degrees Fahrenheit.
Place tenderloin on the smoker for about an hour or until the Internal Temperature is 145 degrees Fahrenheit for medium rare and then remove from heat. If you want to grill at a higher heat go for it. Just monitor the temperature as it will cook quicker the higher the heat.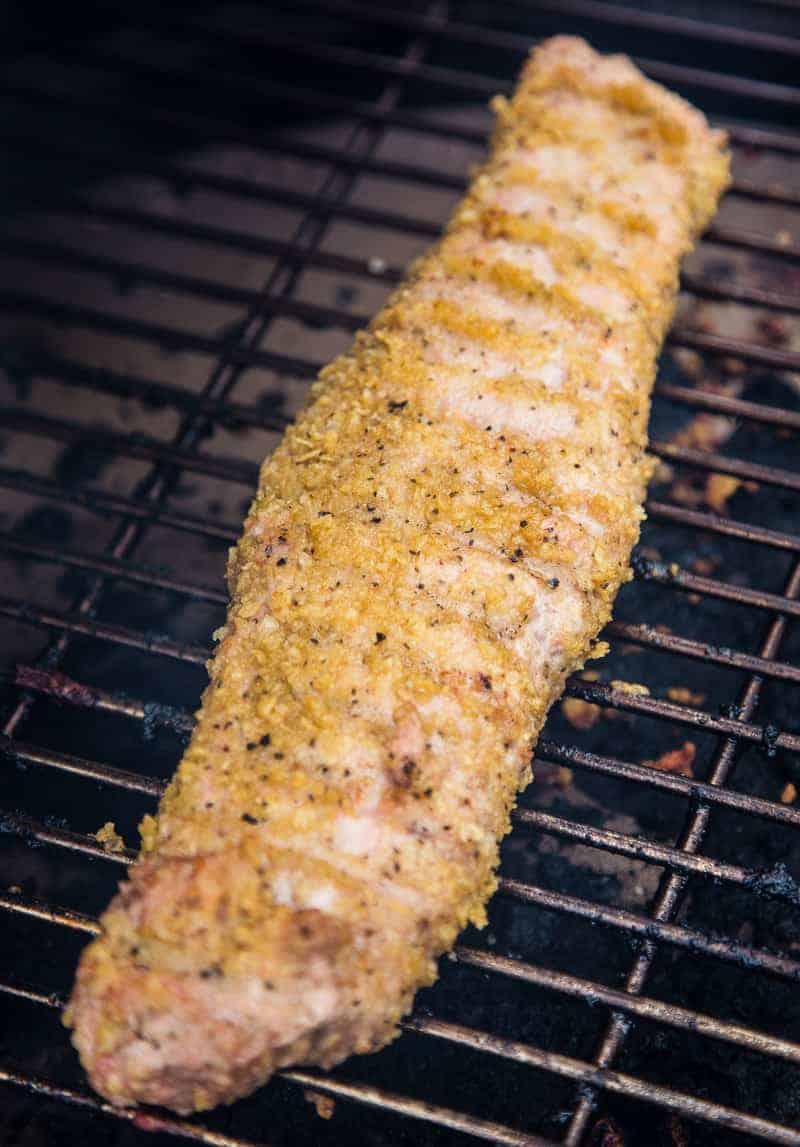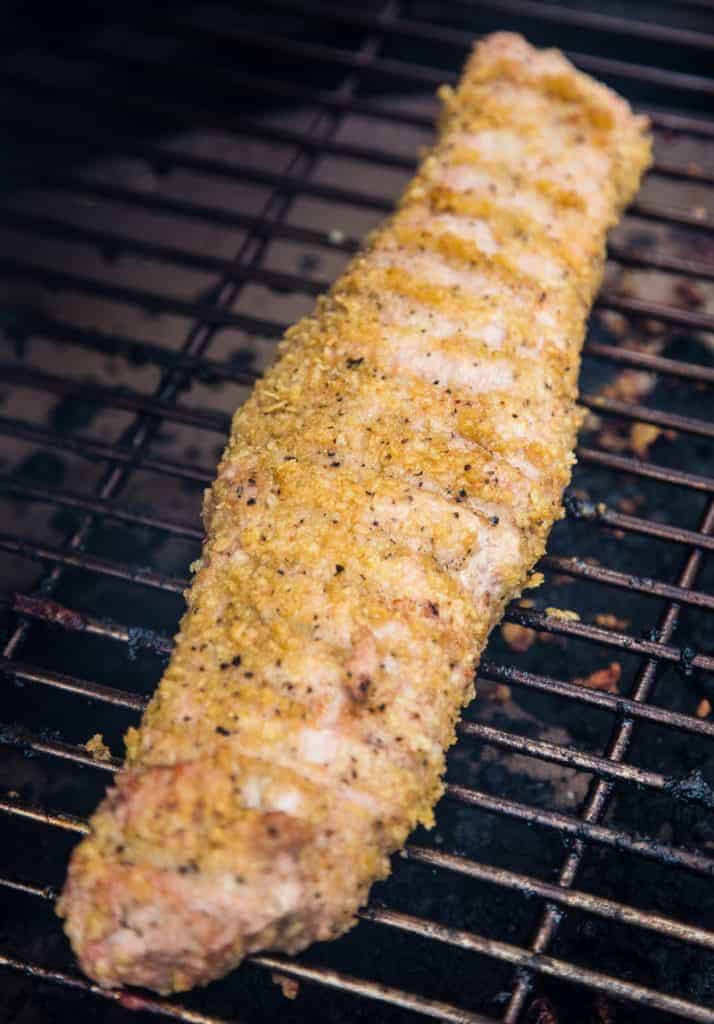 That's it.
You've got great flavor, and a great way to use those chip bits that otherwise would have been tossed in the trash. Look at you, being all resourceful and not wasting food!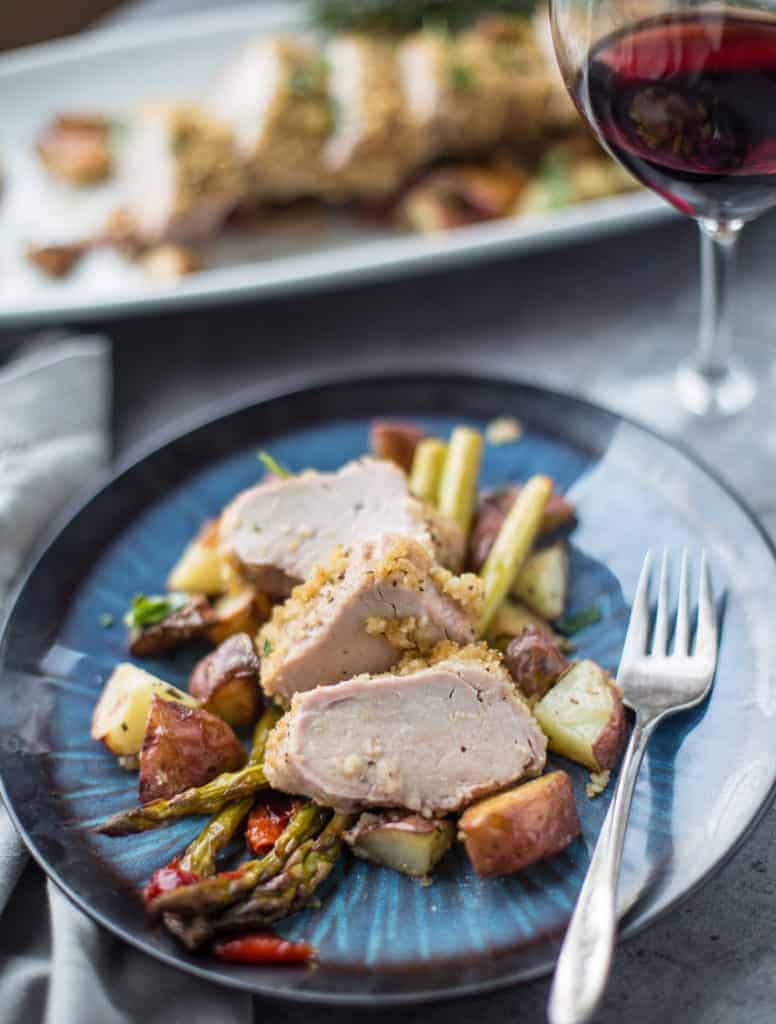 More Pork Recipes
Wine Pairing for Kettle Chip Pork Tenderloin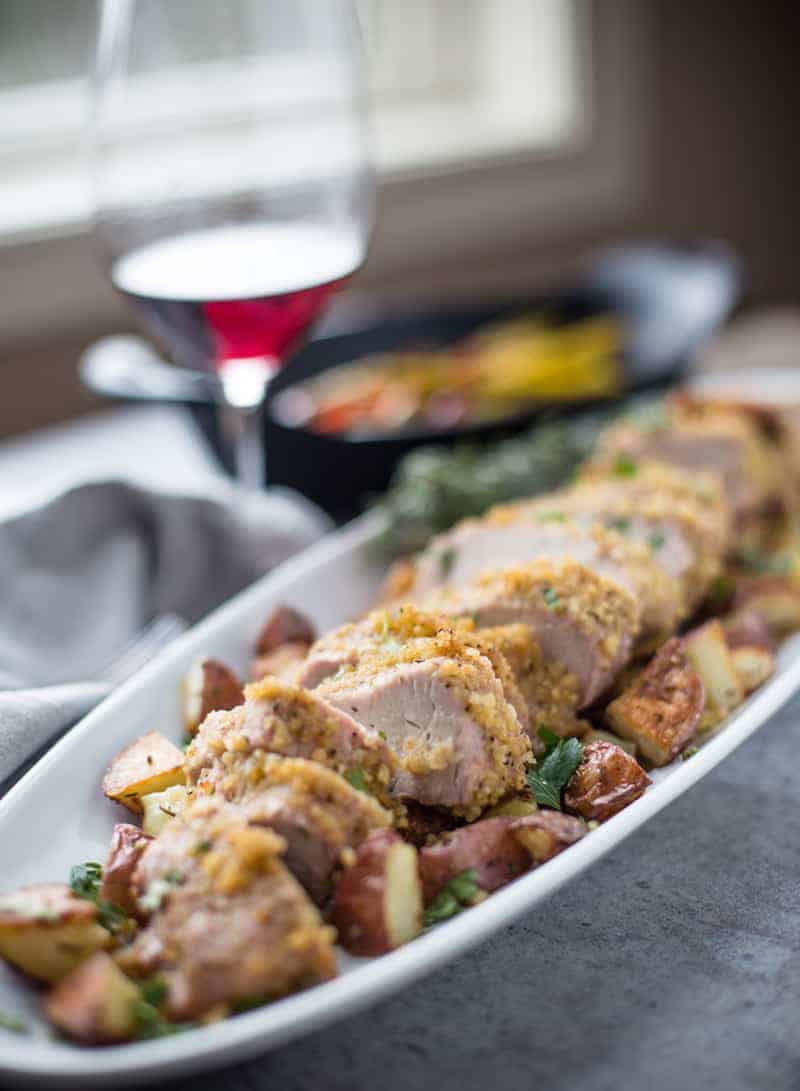 I love to drink white wines with this particular pork tenderloin dish. You can certainly opt for red, and if you do stick with something lighter (like Gamay, or a lighter style Pinot Noir). But why not try it with something like a fresh and vibrant Albariño, dry Riesling, or even Pinot Gris. I like how these fresh and fragrant wines play with the natural juiciness of the pork and the flavorful crust. Another awesome pairing is Rosé, and guess what, the season is almost upon us! #yeswayrosé
---
If you like this recipe we'd truly appreciate it if you would give this recipe a star review! And if you share any of your pics on Instagram use the hashtag #vindulge. We LOVE to see it when you cook our recipes.
---