The bavette steak is the greatest steak you need to know about. Tender like skirt steak, and full of flavor, this Grilled Bavette Steak with a decadent Whiskey Peppercorn Sauce will be your go to option for tender and flavorful steak.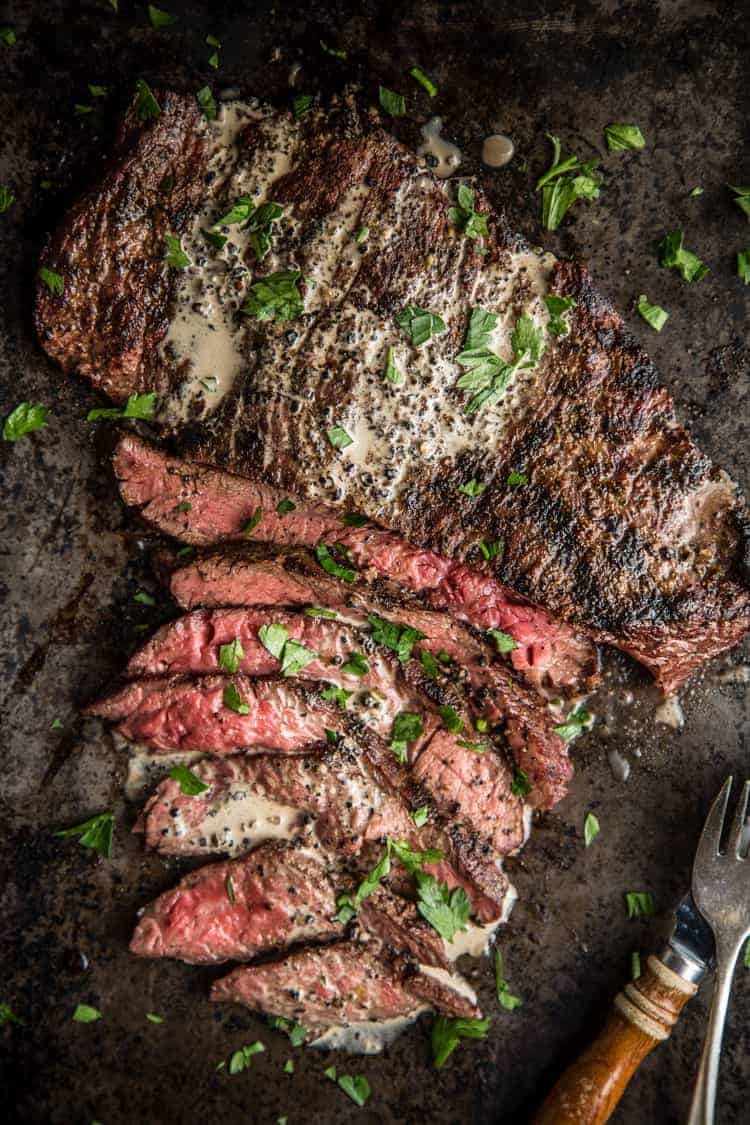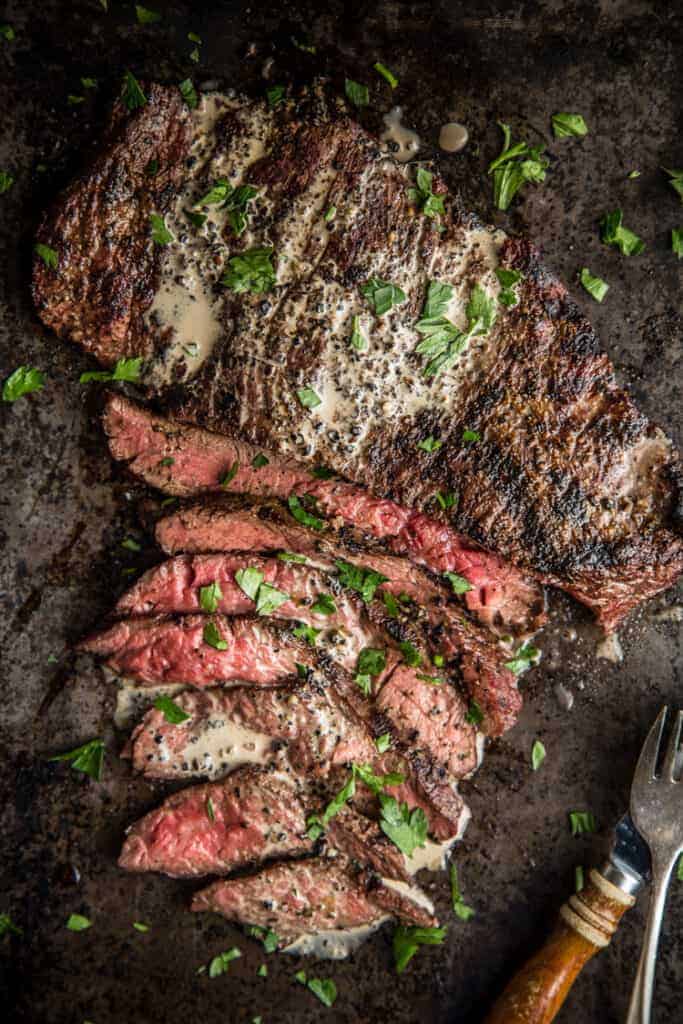 Jump to:
What Cut of Meat is Bavette Steak?
Bavette steak, or flap steak, comes from the sirloin primal of beef. As a sirloin is cut up for steaks, the bavette is created from the bottom portion of the sirloin. It's very similar in texture to skirt steak and often confused with flank steak, but not the same cut. The location of the bavette steak adjacent to the flank gives a tender texture and great marbling. The literal french translation is bib, and in beef terms, refers to flat cut.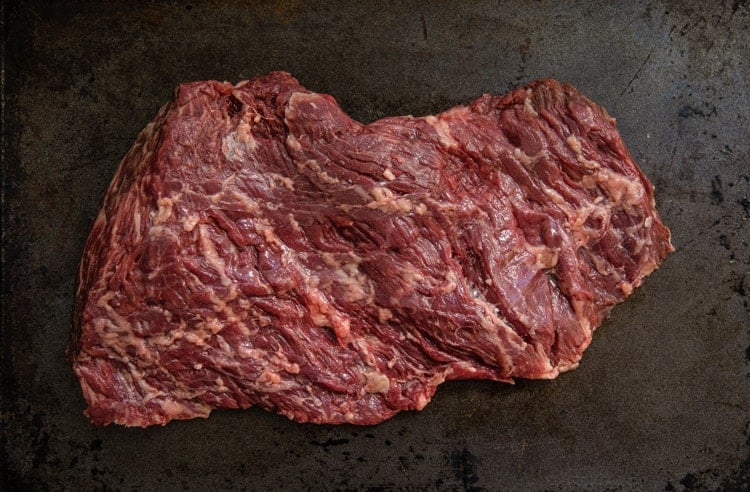 How to Prepare Bavette Steak
A bavette steak is very versatile to season. It is great in a marinade, and also great simply seasoned with a dry rub (or both). There is very little to trim, simply remove any excess fat prior to seasoning. often there is a thick end and a thin end. Important to note as you cook it.
How to Cook Bavette Steak
Bavette steak is perfect grilled or seared on a cast iron pan. The tender texture of bavette makes for a great fajita cut, or simply sliced for a small group dinner.
Add a pan sauce like a whiskey peppercorn sauce for a touch of extra flavor. Or try a refreshing chimichurri. A bavette steak is also great with a beef marinade.
How to Grill Bavette Steak
Bavette is best grilled using the two zone or direct/indirect method. This allows a good sear for both sides, and moving the steak to indirect heat to finish.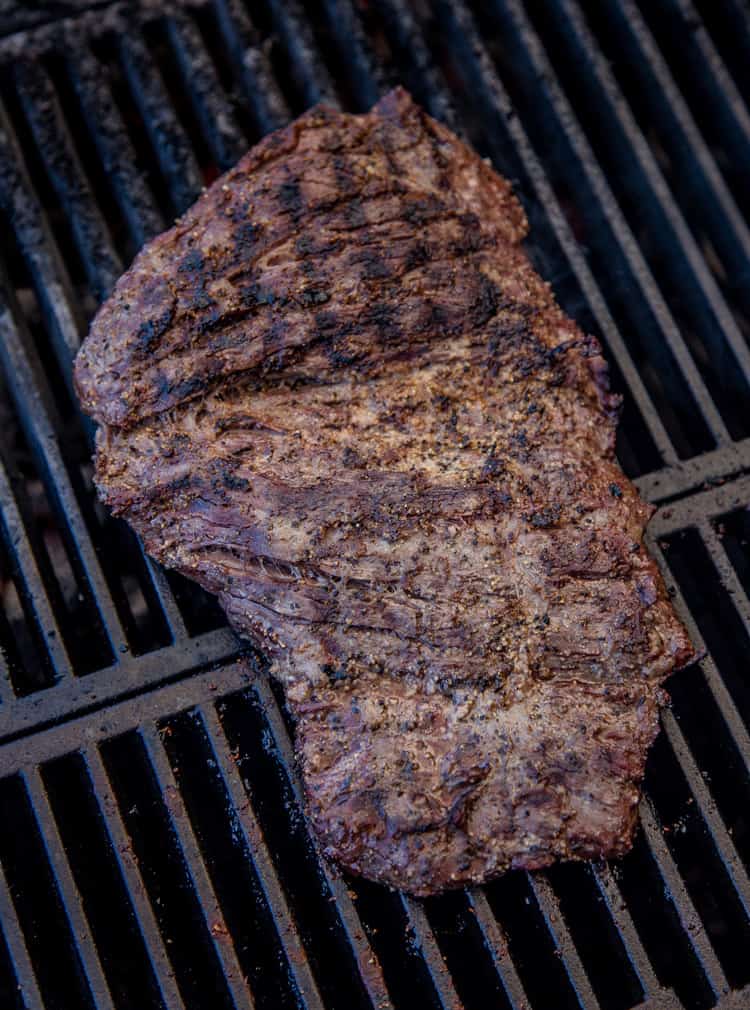 This grilling technique prevents scorching or burning the Bavette over a hot flame. We noted earlier there is often a thinner side. When grilling indirect position the steak so the thicker side is facing the heat source.
What Temperature is a Bavette Steak Done?
Bavette is very tender, and so rare or medium rare is the recommended finishing temperature for this cut of beef. Use an instant read thermometer like the Thermoworks MK4 and pull at 120 degrees for rare, and 130 degrees for medium rare.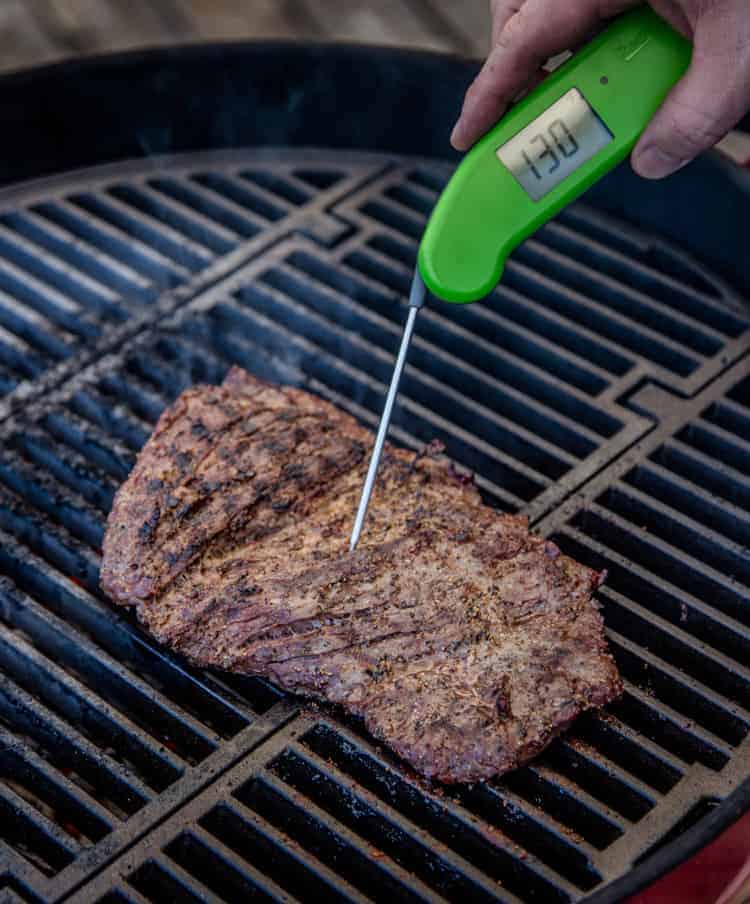 Let it rest!
The How-To Video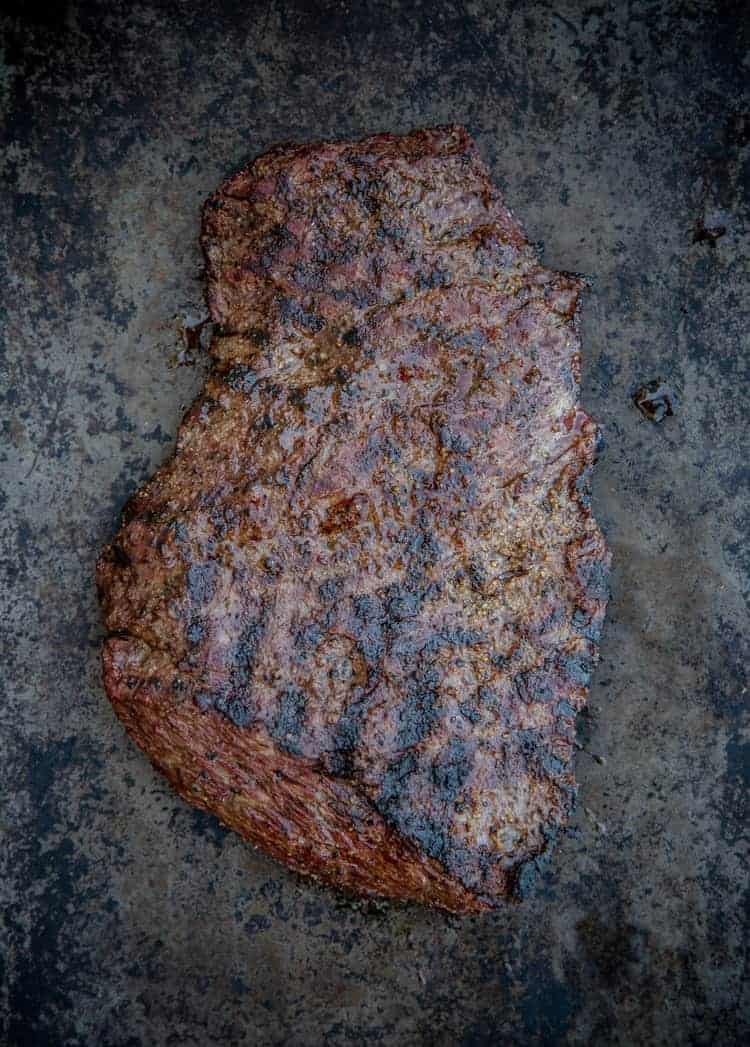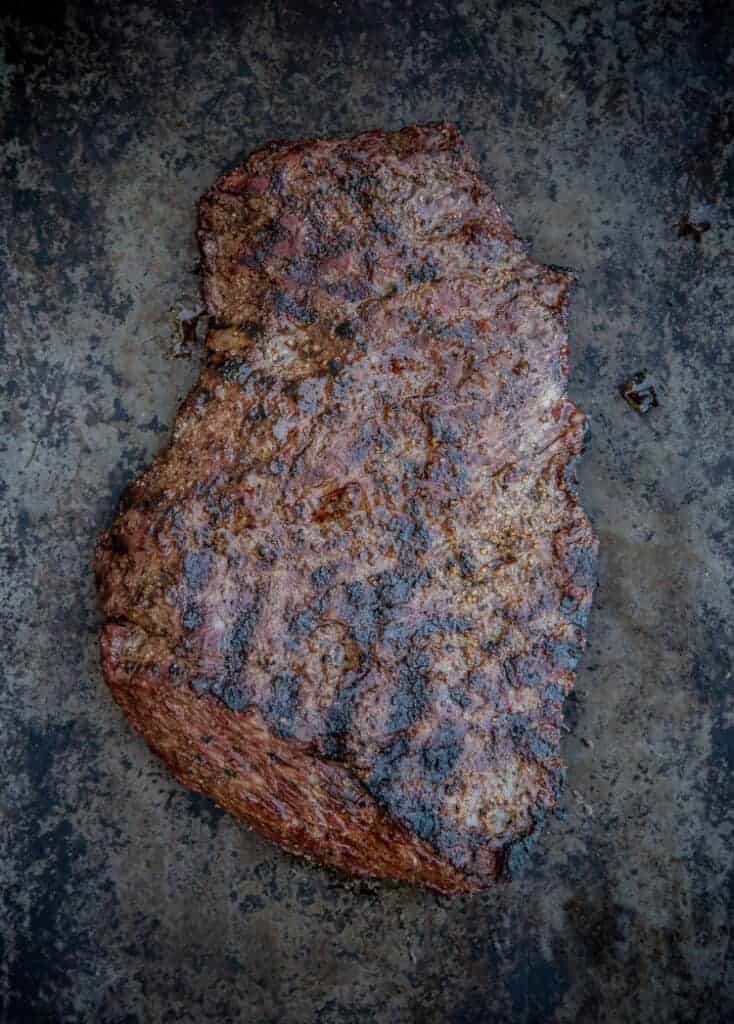 Let the steak rest for 10 – 15 minutes and then slice against the grains. When slicing any beef cut, slicing against the grain is important to keep that delicate texture. Slice at a slight bias as well.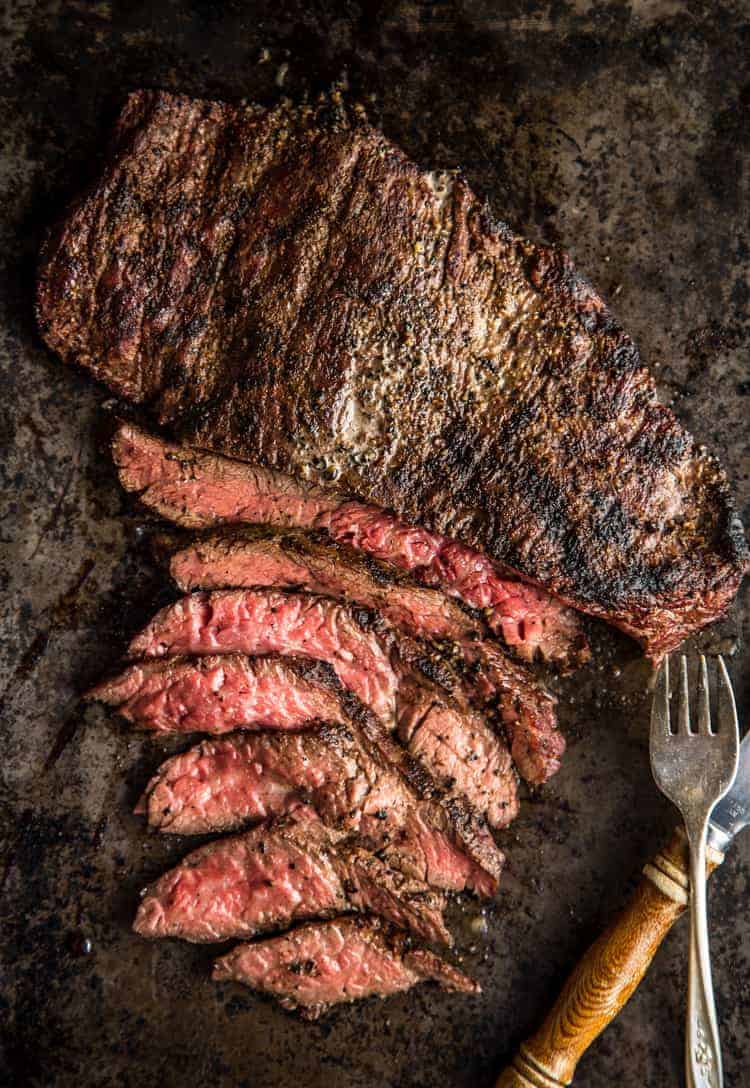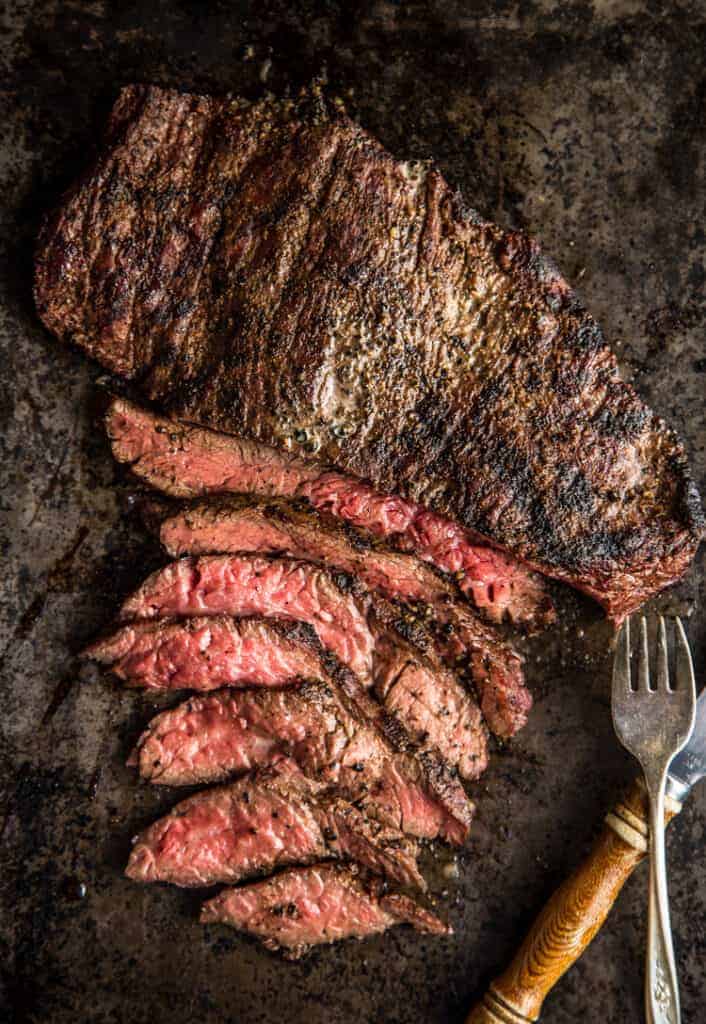 Where Can I Buy Bavette Steak
The cut can be a unique one to source. Snake River Farms has an American Wagyu Bavette with incredible marbling and flavor shipped straight to home flash frozen and still packed with flavor.
Or call a butcher in advance and ask for it to be custom cut if needed.
More Awesome Steak Recipes for the Grill
---
About Vindulge
Mary (a certified sommelier and recipe developer) and Sean (backyard pitmaster) are co-authors of the critically acclaimed cookbook, Fire + Wine, and have been creating content for the IACP nominated website Vindulge since 2009. They live in Oregon on a farm just outside Portland.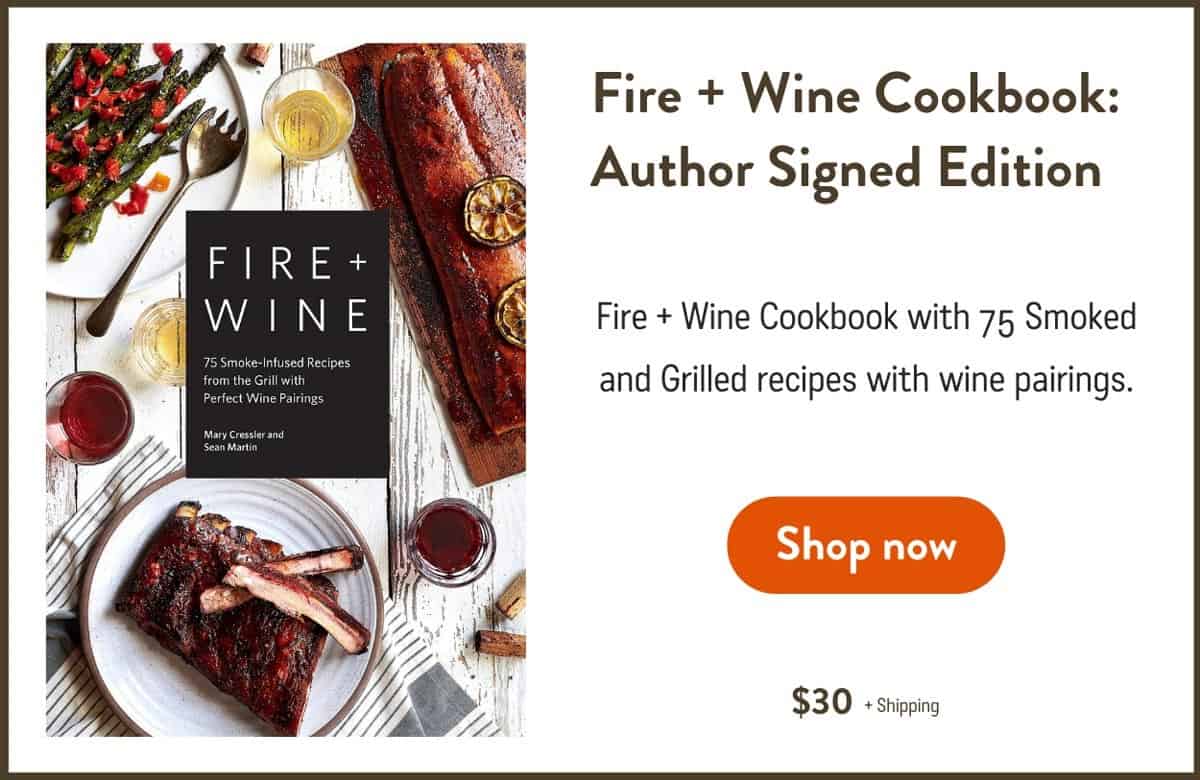 This post contains affiliate links. That means if you click on a product we recommend and you purchase it, we receive a small commission. We only recommend products we use and love! And your support keeps this blog going for free!!
If you like this recipe we'd truly appreciate it if you would give this recipe a star review! And if you share any of your pics on Instagram use the hashtag #vindulge. We LOVE to see it when you cook our recipes.