Rhubarb Lemon Fizz is a fun, festive, and refreshing summer cocktail containing 4 simple ingredients (and can also be made alcohol-free).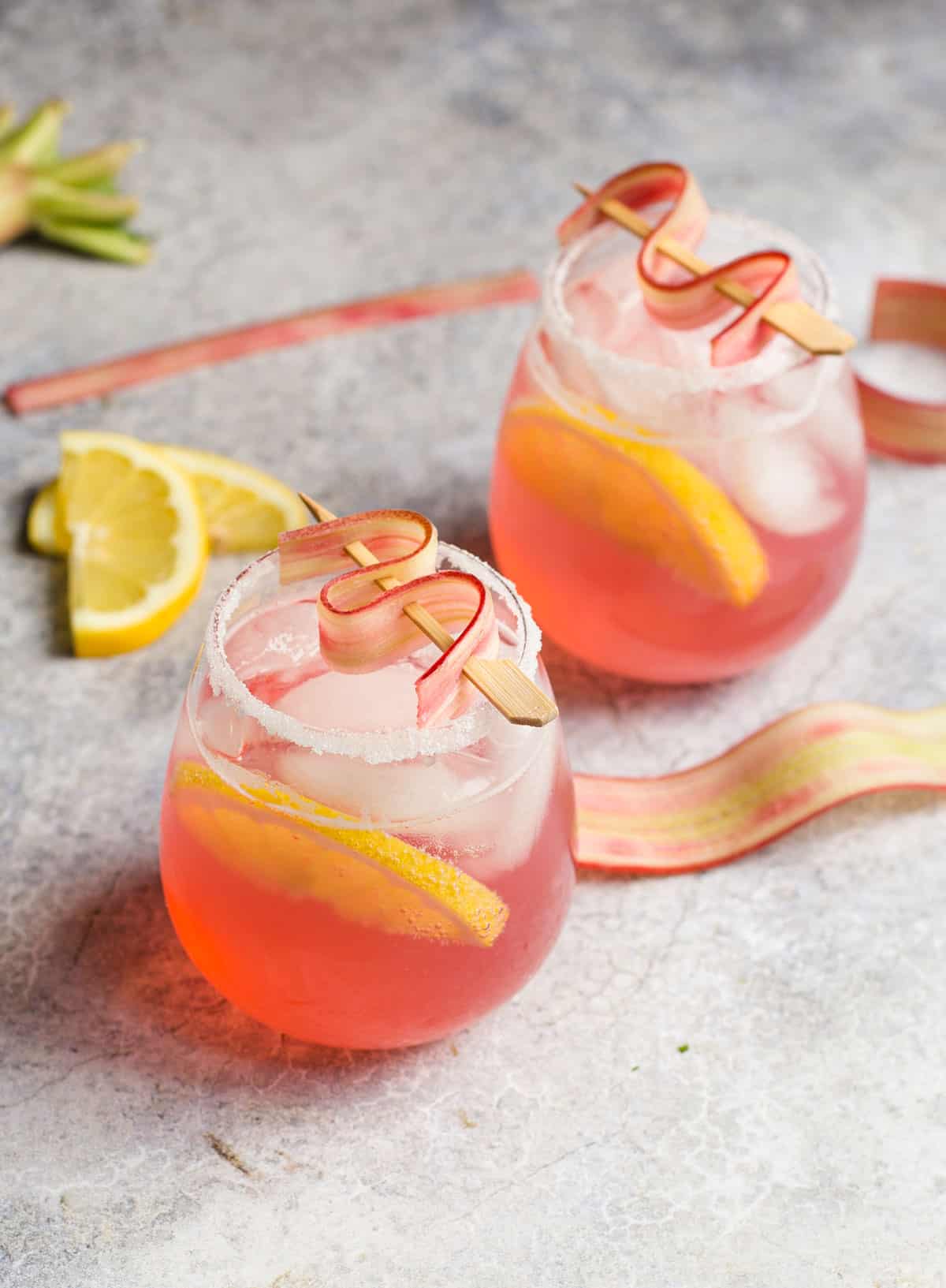 Living in the Pacific Northwest we are surrounded by fresh berries and produce throughout the summer season. A few years ago a neighbor handed me a full bag of rhubarb from her garden. Not having grown up around rhubarb I had a lot of fun experimenting with what to do with it all. To this day one of my favorite uses for that rhubarb was coming up with a rhubarb simple syrup to make cocktails with. It's now my go-to for summer cocktails.
Rhubarb Lemon Fizz Cocktail
This cocktail is made by combining 4 simple ingredients:
Vodka
Rhubarb Simple Syrup
Fresh Lemon Juice
Club Soda or Sparkling Wine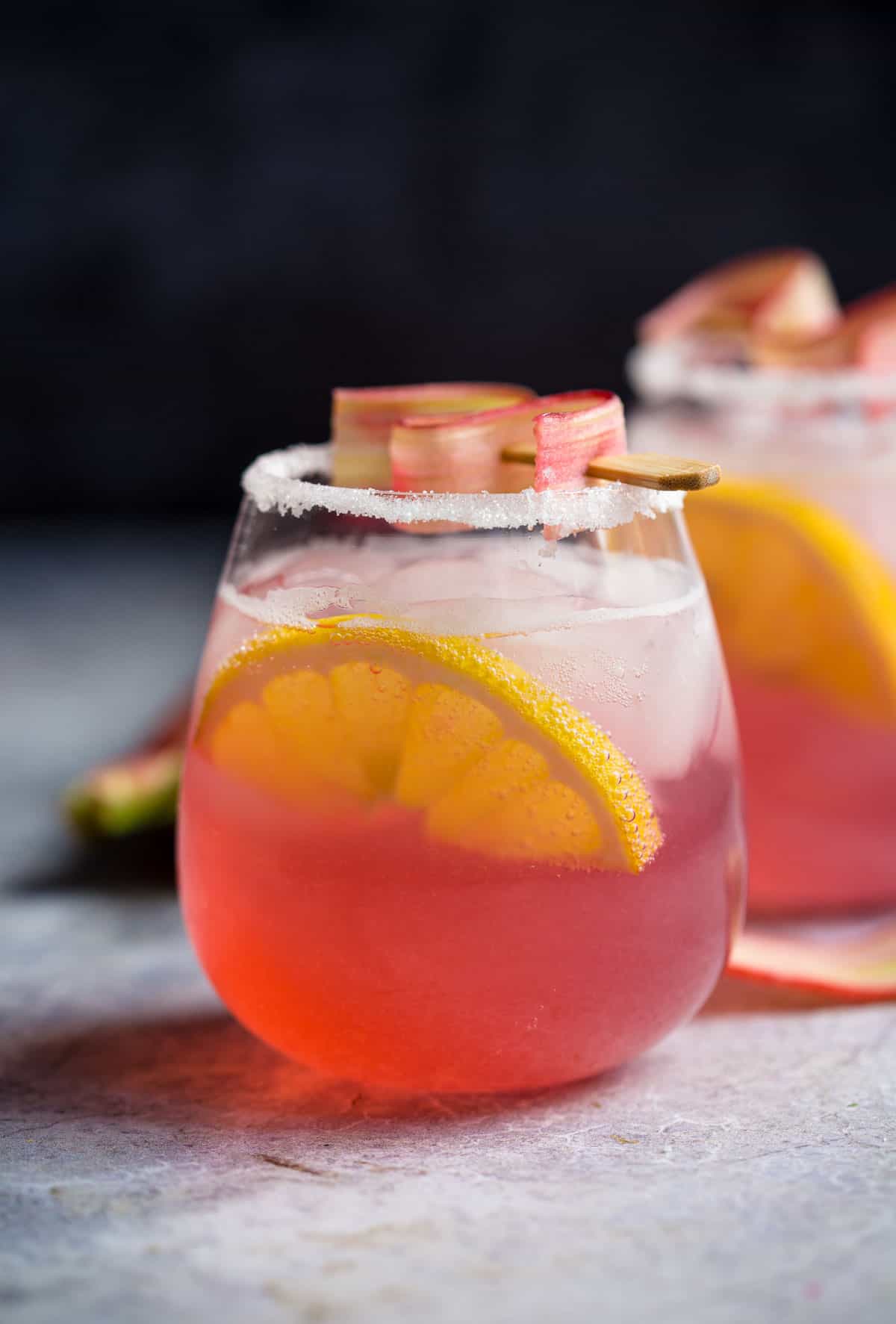 How to make a Rhubarb Lemon Fizz Cocktail
Simply add the vodka, rhubarb simple syrup, and lemon juice to a cocktail shaker and fill with ice. Shake vigorously, and then strain into a glass filled with fresh ice. Top with club soda or sparkling wine, and garnish with lemon wheel. That's it! So easy.
Non-Alcoholic Version
To make this drink non-alcoholic simply omit the vodka and sparkling wine and combine Rhubarb Simple Syrup, lemon juice, and lemon flavored sparkling water, and top with a lemon wedge or thin slice of rhubarb. My kids love this version.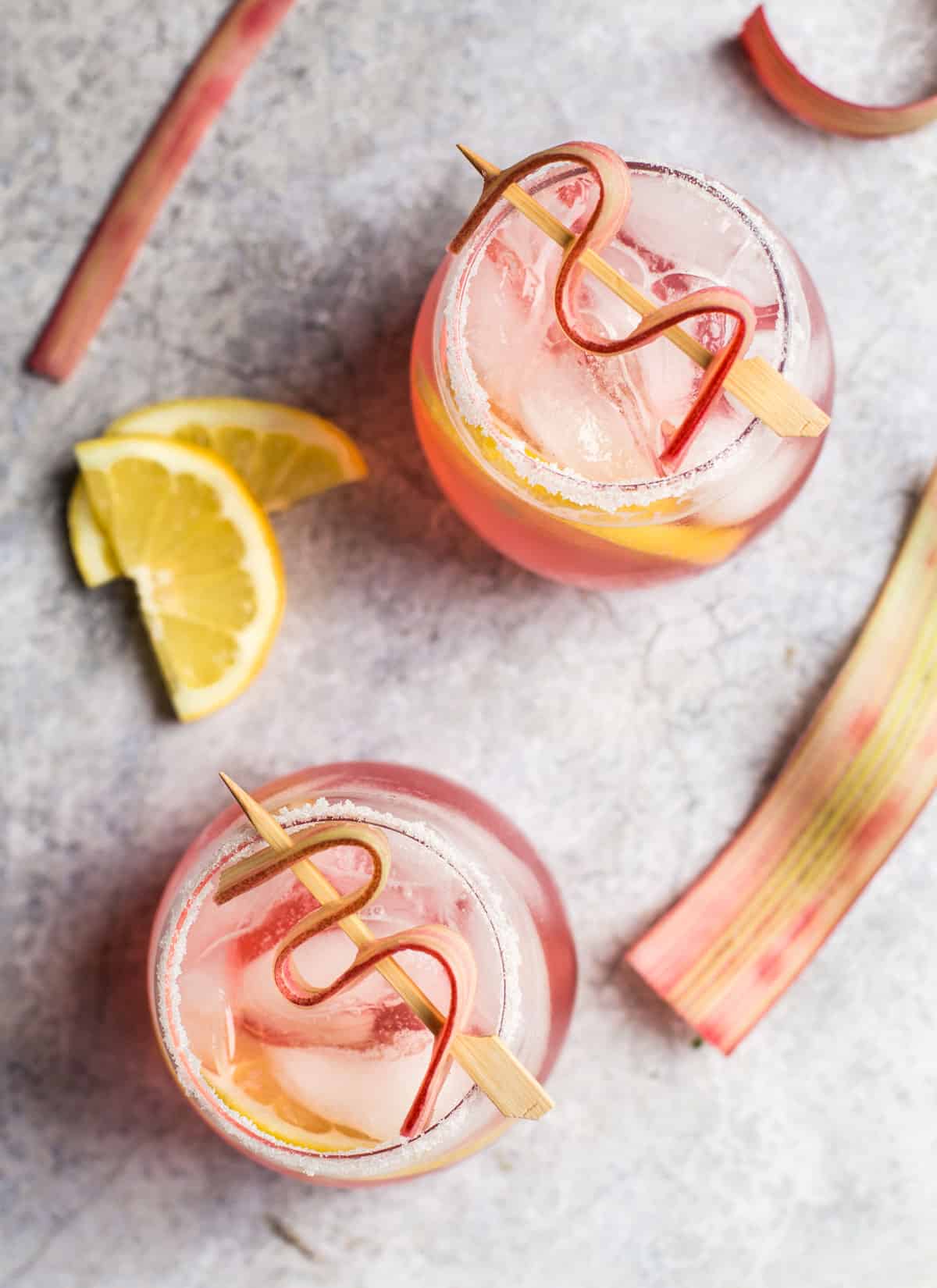 I like to think of this rhubarb cocktail as summer in a glass since it's as lovely, light, and refreshing as a summer sipper should be.
More Cocktail Recipes
*This rhubarb cocktail recipe was originally published in September 2014 and updated in June 2021 with new photos and detailed instructions. The original recipe remains the same.
---