This Salmon Seasoning balances sweet and savory flavors to complement the rich and buttery flavor of any kind of salmon. This salmon seasoning recipe is easy to scale up too. It's truly the best! So darn good.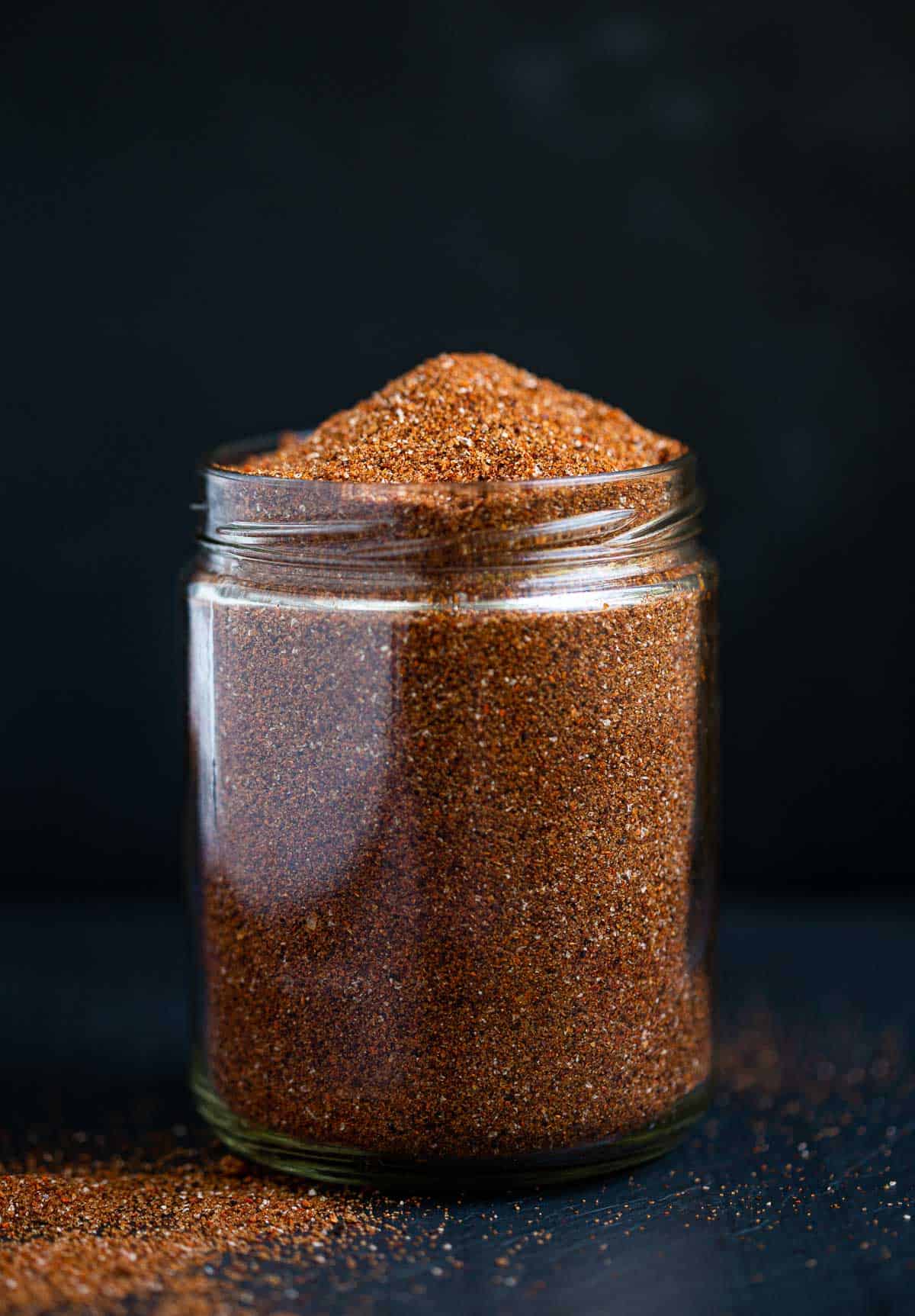 This has been one of our favorite rubs for salmon for years. In fact, it's the same seasoning in the salmon recipe that graces the cover of our cookbook, Fire + Wine. We serve it at events all the time. And it wasn't until recently, when sharing it at a large BBQ event where guests were asking if we sold that seasoning, that we thought, damn, that's a good idea! And while the rub isn't available on the market… yet… we thought it definitely deserved its own recipe to live here on Vindulge. So here it is!
Salmon Seasoning Highlights
The mix of brown sugar and chili spices are meant to balance sweet and savory with a slight amount of heat.
This is great on smoked salmon, grilled salmon, or salmon baked in the oven.
The flavor is rich and enhances the delicate flavors of your favorite salmon cuts.
You can easily double or triple the recipe to save and use later as it lasts six months when stored properly.
Jump to:
Ingredient List
Dark Brown Sugar – The richer molasses flavor is what we prefer, but if you don't like that flavor you can use cane or light brown sugar.
Chili Powder – No two brands of chili powder are alike. Some are spicy, some are richer in flavor. We use the McCormicks brand chili powder.
Cumin Powder – The cumin adds an earthy flavor and balances the chili powder.
Dried Chipotle Powder – Chipotle has a touch of heat and also a sweeter and richer flavor. It's most commonly found in the Mexican aisle of your grocery store. Lately it's popularity has increased and you may also see it in the baking and spice section of the grocery store. If you don't like heat, ancho chili powder works well also.
Kosher Salt – We strongly recommend you use kosher/sea salt for this salmon seasoning. If you only have iodized table salt, then only use ½ the salt portions. We use Diamond Crystal Kosher Salt.
Pepper – Coarse black pepper is the best.
Substitutions – You can also add or subtract any of these ingredients based on flavors and heat levels that you like. Reference our guide on how to make a homemade dry rub to consider the principals of a balanced seasoning.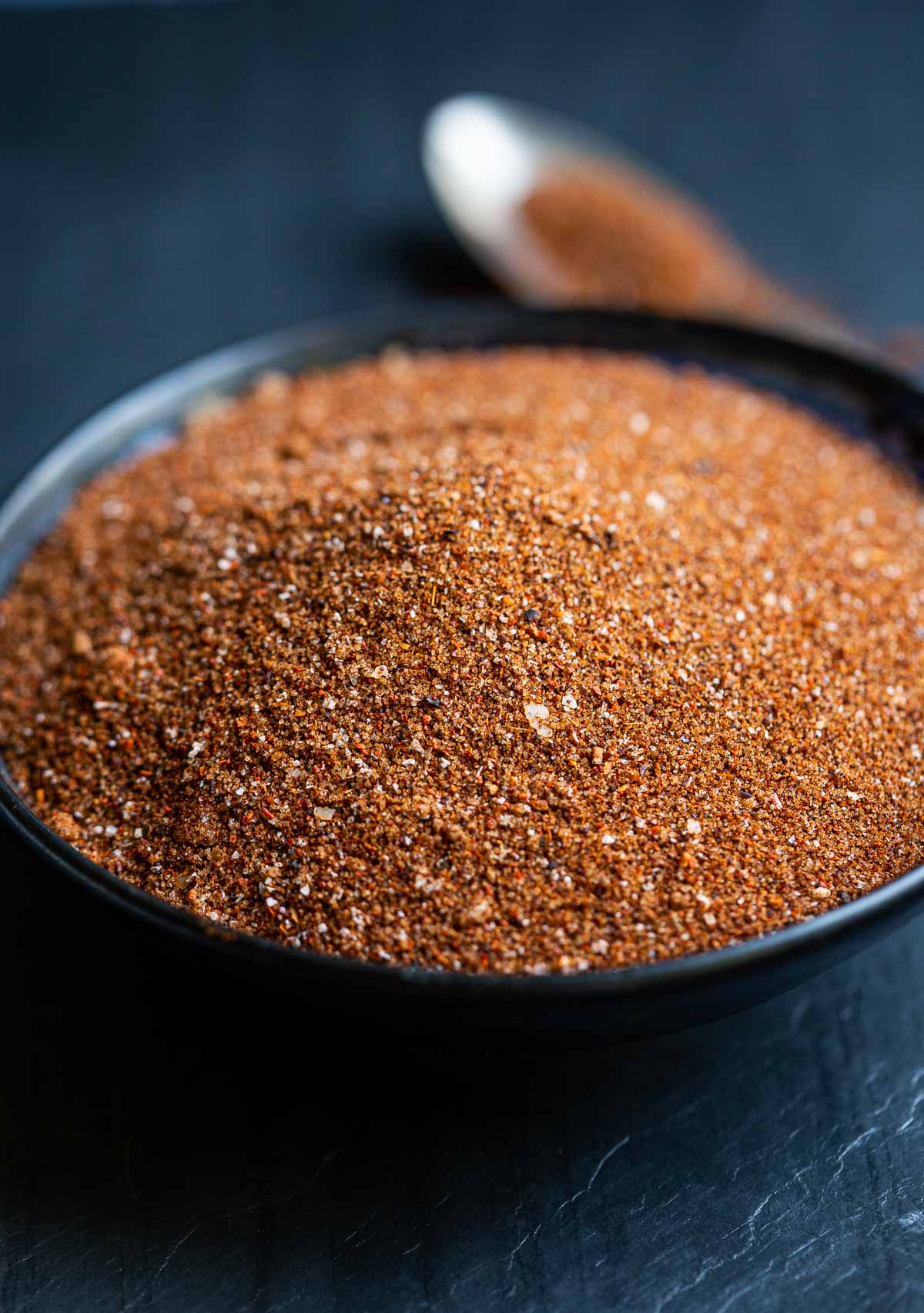 Salmon Seasoning Instructions
In a small bowl combine all ingredients and then use in your favorite salmon or other rich fish recipes. We typically use 1 tablespoon of seasoning for each large salmon steak. For a whole filet, we use up to ¼ of a cup.
Place unused salmon seasoning into an airtight container like a mason jar. A funnel makes this a much easier task.
Storage
It's best to store your salmon seasoning in a cool and dark cupboard. Light exposed to a bottle of seasoning will cause the moisture to try and evaporate and that causes clumping.
The seasoning will last up to six months to maximize freshness and avoid major clumping.
Heat Level
If you don't like any heat at all you can skip the chipotle powder as that is the only ingredient that creates any type of heat.
Salmon Seasoning Recipes
About Vindulge
Mary (a certified sommelier and recipe developer) and Sean (backyard pitmaster) are co-authors of the critically acclaimed cookbook, Fire + Wine, and have been creating content for the IACP nominated website Vindulge since 2009. They live in Oregon on a farm just outside Portland.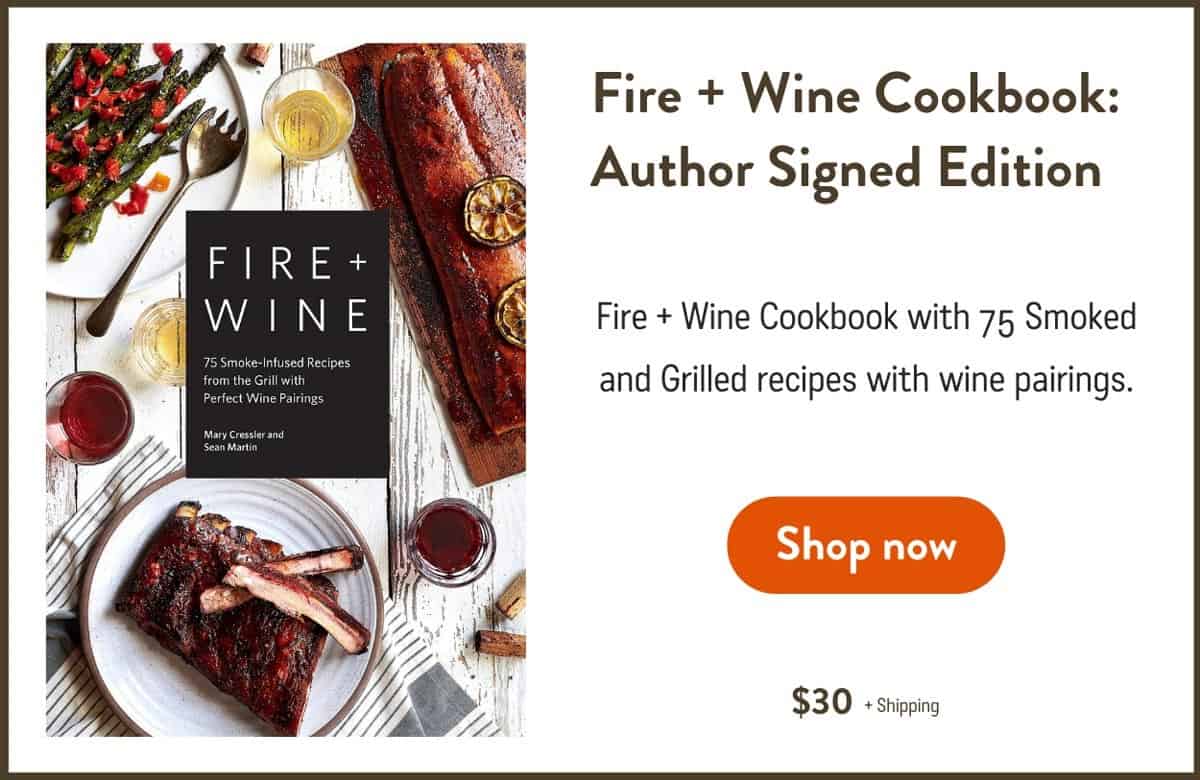 Tried this recipe? Give us a star rating and we would love to see! Mention @vindulge or use the hashtag #vindulge on all the social media handles. And consider subscribing to our newsletter where we drop all our favorite ideas and inspirations every week.
This post may contain affiliate links. This means if you click on the link, we may receive a small commission if you purchase through the link. We partner with brands we know and love and use and it helps keep the blog going!