A simple guide on making your own All Purpose Seasoning blend. Have you ever wondered about the mysteries of making your own homemade spice blend? We have a simple formula for making a great homemade all purpose seasoning (rub) that's great from the oven to the grill or smoker.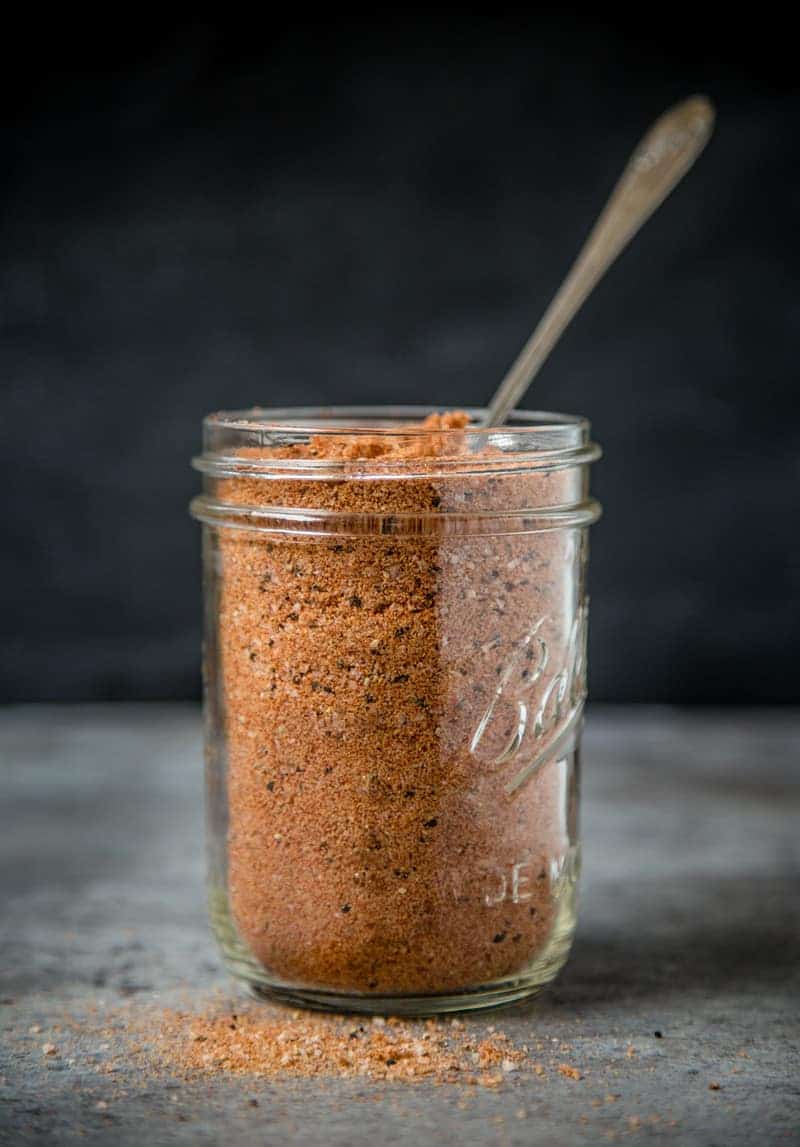 An all purpose seasoning is meant to provide flavor to a variety of meats and proteins from pork chops to whole smoked chicken. This recipe is meant to provide a simple set of rules that will let you customize based on your flavor preferences. It's five simple every day spices you likely have in your pantries spice cabinet already and is gluten free.
Jump to:
What is All Purpose Seasoning
By definition a homemade seasoning mix is a collection of dried ingredients that can be used to enhance the flavor of meat and other proteins. When applying a rub or seasoning, you're really only coating the exterior of the meat.
But even though it may not penetrate too deep, the exterior can add a dimension of flavor and take a good cut of meat to great. For any all purpose seasoning we combine three aspects of building the flavors, sweet, savory, and spice (aka heat).
Ingredients
The goal is to make the perfect blend of sweet, savory, and spice. With a focus on balance. Then if you want to add additional spices and herbs for things like heat you can with balance.
Brown Sugar
Chili Powder
Kosher Salt
Paprika
Coarse Black Pepper
Combine the all purpose blend in a small bowl. See recipe card for portions.
Formula for Simple All Purpose Seasoning
One easy recipe format to consider when making a homemade dry rub or all purpose spice blend is one part sugar and one part a mix of other spices.
What spices? A combination of kosher salt and chili powder to start.
For example:
½ cup brown sugar
½ cup a combination of other things: salt, cayenne, dried mustard, smoked paprika, chili powder, etc.
If you're focusing on beef then skip the sweet and do a 50/50 combo of savory and heat. We don't love sweetness on our beef, primarily because it takes away from the natural flavors of the meat. For beef seasoning we generally prefer simple kosher salt, coarse black pepper, and granulated garlic (or SPG Rub). We also have an herbal beef seasoning with dried sage and rosemary for roasts.
But in the end it's about the flavors YOU want.
Sweet
Why sweet? For low heat and slow cooking, the sweet factor is sugar (brown sugar, cane sugar, or even turbinado sugar), which will help to create that caramelized crusty exterior (bark). To balance the sweetness from the sugar this is where the savory flavor comes in.
We hardly, if ever, use sugar for beef, but we love it on pork and chicken cooked low and slow. If you plan on high heat roasts or grilling, consider a chicken seasoning with little to no sugar.
Savory
This comes from things like salt, garlic powder, and onion powder. You can also get some awesome savory notes from dry mustard, chili powder (which is simply a blend of dried chilies), cumin, paprika, celery salt, or ancho powder. Start small and keep adding some of your favorites.
Each brand of chili powder will be different based on the proprietary blends. Some may be spicier than others. For this all purpose seasoning, we use chili powder as an easy way to add a blend of flavor without adding 12 ingredients.
Note on salt: Also, note that not all salts are created equally. For our recipes we use Kosher Salt. The larger granules are perfect in our rubs. If you only have iodized table salt, be sure to start with ½ the portioned salt ingredients as the salt intensity is that much higher.
Spice (or Heat)
Feeling adventurous? Add a little heat to your rub. This can start as simply as adding some fresh ground pepper. Some other flavors to kick it up a notch are cayenne pepper, red pepper flakes, or dried chipotle to add some heat. Add heat at your own discretion. Not everyone is into the kick!
Applying an All Purpose Seasoning Blend
Start with olive oil or another simple liquid to coat the meat/protein in order to let the dry rub stick.
Then apply the seasoning prior to cooking your meat. I like any rub to sit on the meat for a few hours, but even if you're in a rush and forgot to pre-rub your meat hours in advance that's okay. It will still add flavor. Adding a seasoning (with salt) a day prior to cooking, allows the salt to create a dry brine and infuse with the meat for moisture.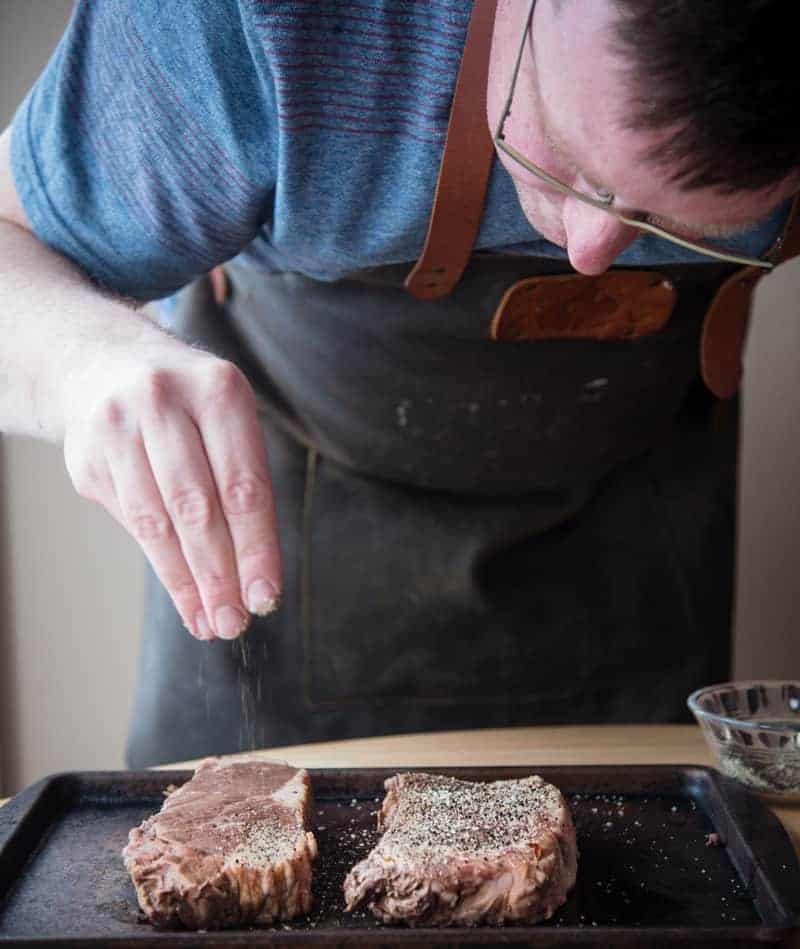 Note on sugar: One thing to note about a dry rub and high heat grilling (vs low heat smoking) is that with sugar you get a caramelized flavor, so be mindful of how much direct heat you use to avoid an unpleasant flavor. When you're applying the dry rub, don't overdo it. A nice coating in which you can still see the marbling of the meat is a good rule.
This is a recipe for a very basic homemade dry rub or all purpose seasoning that we use often for pork (it's great for pork butt, tenderloin, chops, etc.). We like sweet on pork because we find pork flavor with some sweet is awesome. It's also a nice one for chicken. Feel free to use this as a base, then add whatever other flavors you enjoy.
Storage
We prefer mason jars of various sizes. Any sugar or moisture in the herbs will clump the seasoning making it difficult to sprinkle over your food if exposed to heat and/or the sun. Store your all purpose seasoning mix in an airtight container or other style of sealed jar in a cool dry place. It will last up to six months.
Want a more advanced Dry Rub Recipe?
Try our Ultimate Homemade Dry Rub Recipe, which is one of the most popular dry rub recipes on the internet! We build upon this basic recipe and add a few more elements for a bold flavored dry rub great for low and slow cooking.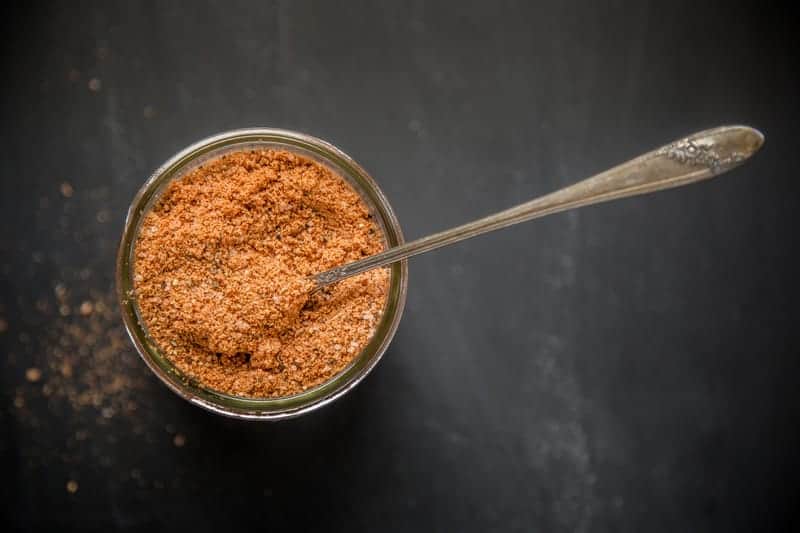 Recipes
This is a great seasoning to use on any savory dishes. You can also sprinkle over salad or even potato chips and French fries. Here are a list of recipes to use this all purpose seasoning blend on.
Other Seasonings
Check out our full collection of our favorite seasonings and rubs for grilling and barbecue.
This recipe was first published in June 2016 and updated June of 2021 with new recipe notes, details on the ingredients, and other recommended seasonings.
Mary (a certified sommelier and recipe developer) and Sean (backyard pitmaster) are co-authors of the critically acclaimed cookbook, Fire + Wine, and have been creating content for the IACP nominated website Vindulge since 2009. They live in Oregon on a farm just outside Portland.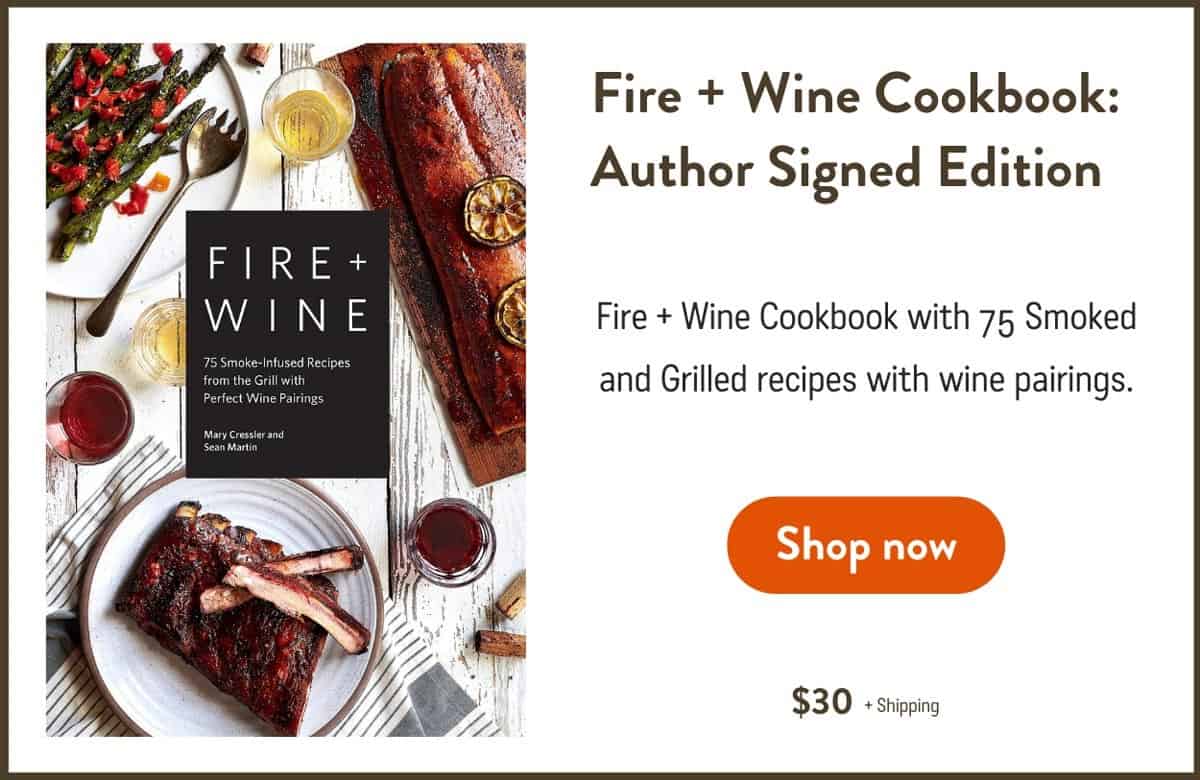 If you like this recipe we'd truly appreciate it if you would give this recipe a star review! And if you share any of your pics on Instagram use the hashtag #vindulge. We LOVE to see it when you cook our recipes.
This post may contain affiliate links. This means if you click on the link, we may receive a small commission if you purchase through the link. We partner with brands we know and love and use and it helps keep the blog going!
---