When looking for a beef rub, we turn to simple. SPG, or Salt, Pepper, Garlic rub is what you'll commonly see on simple steaks or brisket across our recipes.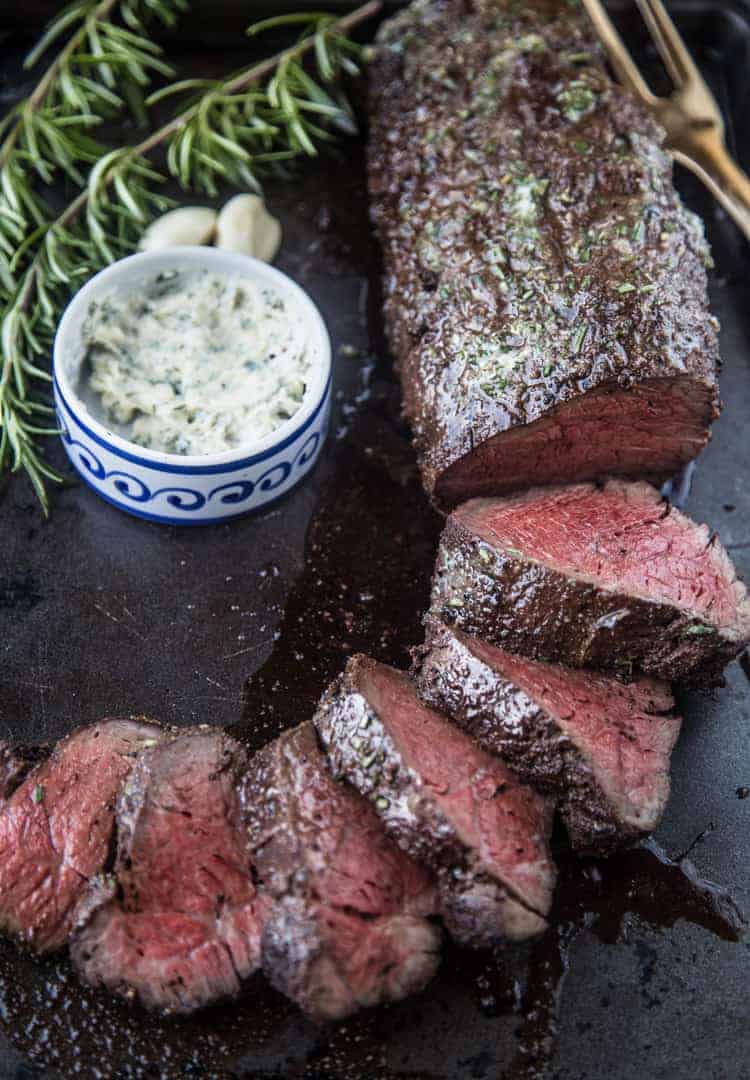 We get a common question when doing events, virtual classes, or just in general. And that is "What is the best beef rub?"
One of the first goals to amazing flavor is to start with the best beef we can buy. A rub will enhance flavor but should not drown it out. Snake River Farms and their Double R Ranch Beef is what we use for the rich buttery flavor. In buying your best beef in your area, we encourage you to allow that amazing beefy flavor to shine and enhance it with a simple rub.
Dry rubs can run from savory to sweet. And everyone's taste buds are subjective, but for any beef rub, we do not add any sugar (like in our ultimate dry rub) and instead focus on salt and savory.
SPG (Salt Pepper Garlic) Rub
The equation is simple: equal parts kosher salt, coarse black pepper, and granulated garlic, give us the perfect balance.
Granulated garlic is different than garlic powder. Garlic powder is much finer, like flour and will be much more intense. The goal of the rub is having similar sized texture and granulated garlic is the best choice. If all you have is garlic powder then use half the recommended portions to avoid an intense garlic flavor.
Garlic salt is also not the same. If all you have is garlic salt, then add pepper in small portions to find the flavor you like.
Why No Sugar?
With most of our direct cooking or grilling, we avoid sugar as it tends to burn creating a bitter taste at high heat. When cooking low and slow, we like a more savory flavor for things like smoked brisket or beef ribs.
Storing Beef Rub
When storing any rub our go to is a mason jar. Simple, and you can see inside when you need to make more. Make the beef rub and keep it sealed for up to six months.
We also have one of our favorite beef rubs in our cookbook Fire + Wine that adds a few more flavor elements building on the SPG model. Or you can explore our herbal focused beef seasoning.
Favorite Steak Recipes
Here are a few of our favorite beef recipes using SPG.
Other Beef Seasoning Ideas
You can check out our entire category of rubs and seasonings. A few of our favorites for beef also include:
Dry Rub For Steak – This incredible seasoning is not your average flavor profile. It's salty, savory and plenty of umami. The secret ingredient is shiitake mushroom powder.
Beef Seasoning – If you want to elevate this SPG rub with some herbal elements then try out our beef seasoning perfect for large roasts like brisket, tomahawk steaks, or smoked prime rib.
SPG Beef Rub Recipe
This post may contain affiliate links. This means if you click on the link, we may receive a small commission if you purchase through the link. We partner with brands we know and love and use and it helps keep the blog going!
---