If you're searching for the perfect Beef seasoning or Beef rub, look no further. This sugar-free Beef Rub is the perfect blend of savory and herbal and will work on any cut of Beef, even a gorgeous Tomahawk Ribeye. And you likely have all the ingredients in your pantry right now. Read on to explore our awesome steak seasoning.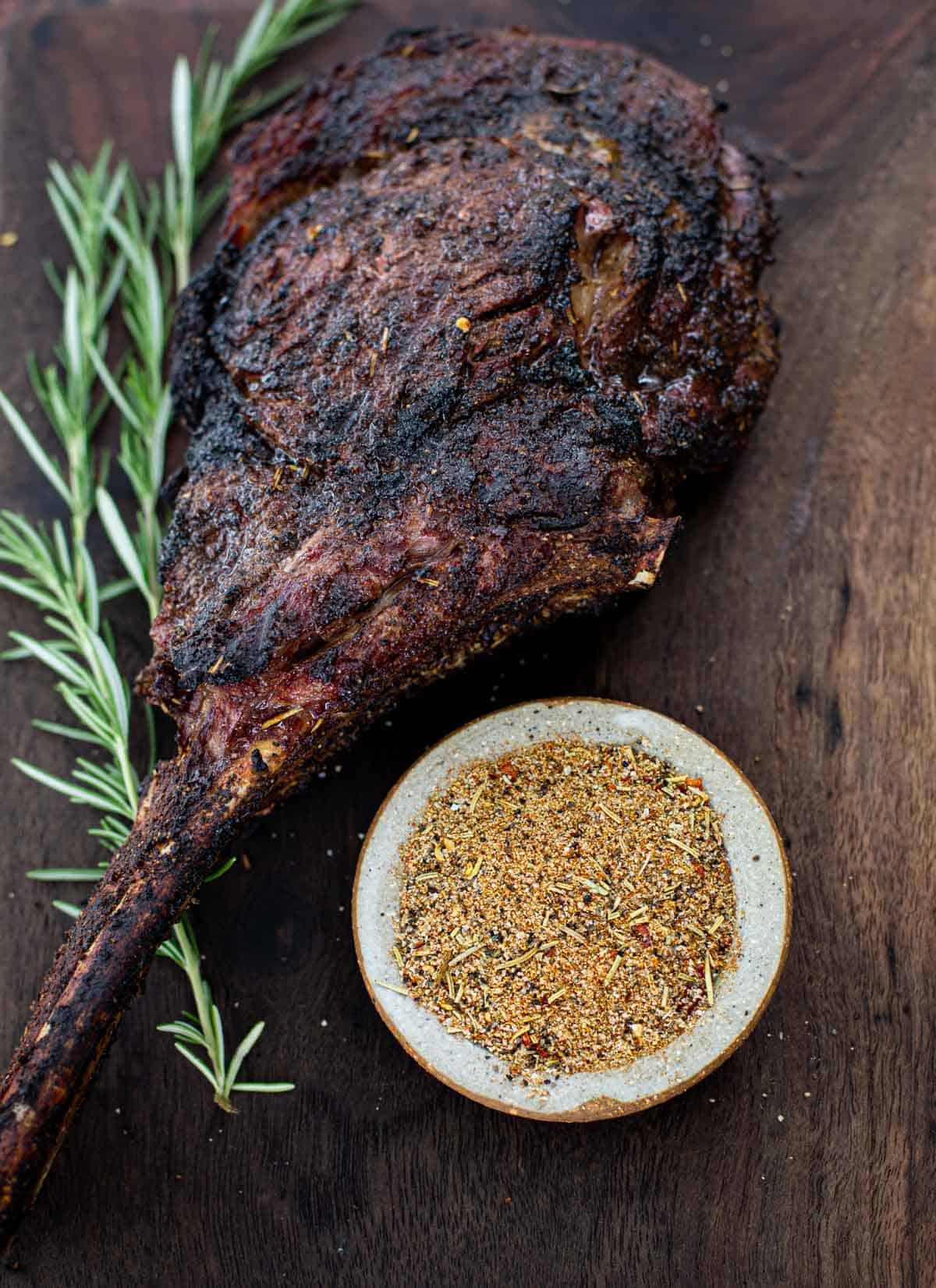 Beef Seasoning Highlights
This steak seasoning has no sugar, which is ideal for beef rubs and avoids a bitter flavor.
It is versatile and can be used for all types of beef cuts from low and slow, braising, or even hot and fast.
We are using this beef rub on a beautiful Grilled Tomahawk Steak.
This recipe and video are sponsored by Beef. It's What's For Dinner. on behalf of the Beef Checkoff. All opinions are our own.
Jump to:
When it comes to seasoning Beef, we like to make sure that the seasoning does not overpower the cut of meat we are about to enjoy. We want to enjoy the natural flavor of beef, with any seasoning as a compliment to the meat. Often times when cooking with at Beef Seasoning, we use a simple ratio of equal parts kosher salt, coarse black pepper, and granulated garlic (also known as SPG rub). But sometimes we want to add some additional flavors, and this is our approach to balance savory flavors with an herbal note.
Ingredients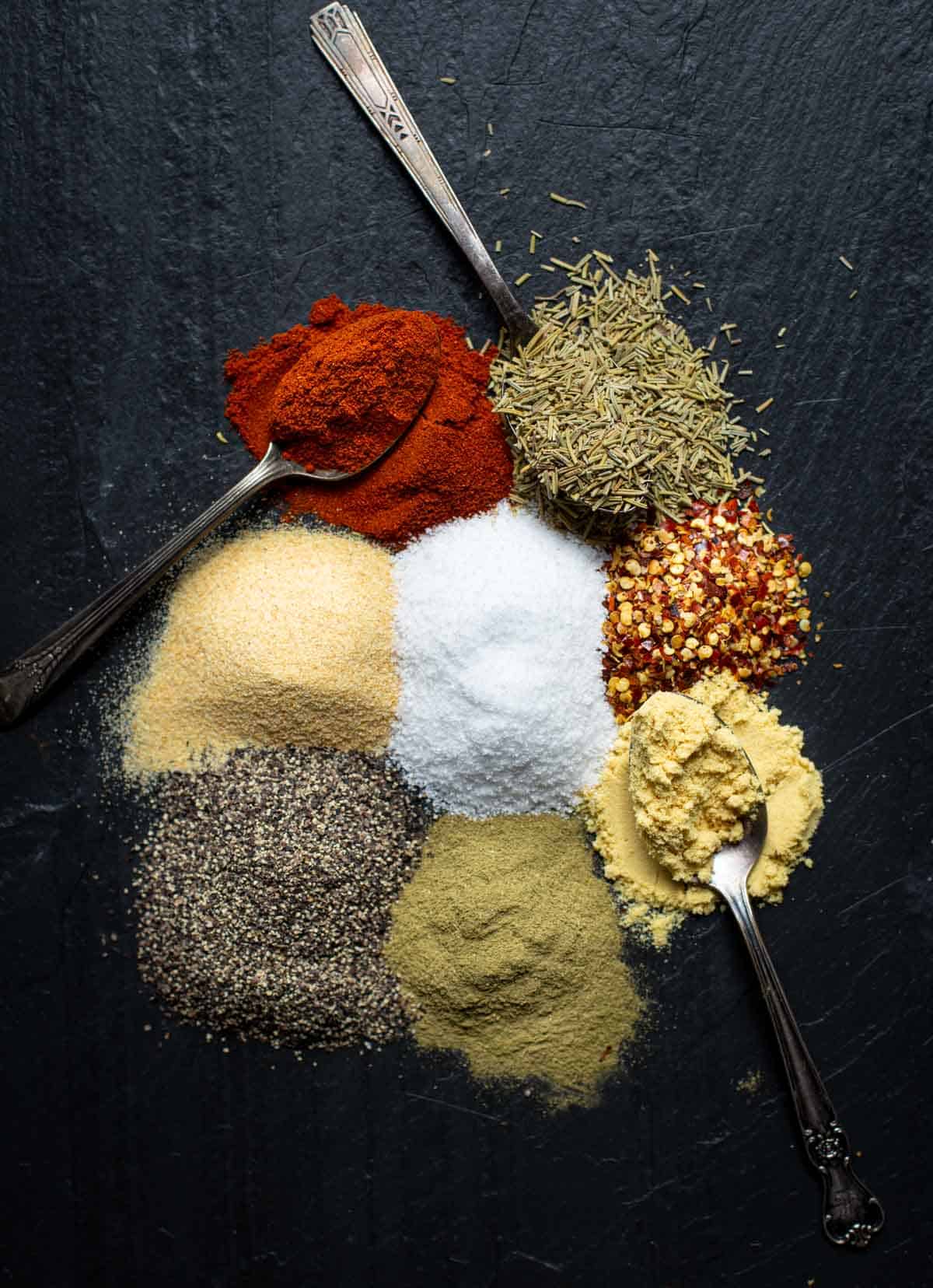 This recipe calls for 8 ingredients. The combination of the spices are intended balance each other out so as to not create something that is too spicy, too salty, or too herbal. You can see our guide on how we combine spices in our dry rub guide.
Savory – Kosher Salt, Granulated Garlic, Dried Mustard, Paprika
Herbal – Dried Rosemary, Ground Thyme
Spice – Coarse Black Pepper, Red Chili Pepper Flakes
Be sure that you use kosher salt and not table salt (iodized) otherwise the Beef seasoning will be too salty. For the garlic, be sure it's the larger granules of granulated garlic versus garlic powder. If all you have is powder, then adjust the portions as noted in the recipe notes.
Optional: I also like to add some cumin, but my husband isn't into the flavor, so we left it out of this. But if you're a cumin fan, it adds a great added earthy element!
For more heat double the red chili pepper flakes.
Chef's Note: We recommend using a grinder or mortar and pestle to grind up the rosemary into smaller pieces. This avoids larger pieces from creating unwanted texture in this steak seasoning.
Instructions
Combine all ingredients in a large bowl and mix together. It will yield one cup. See recipe card for portions.
How to Season Before Cooking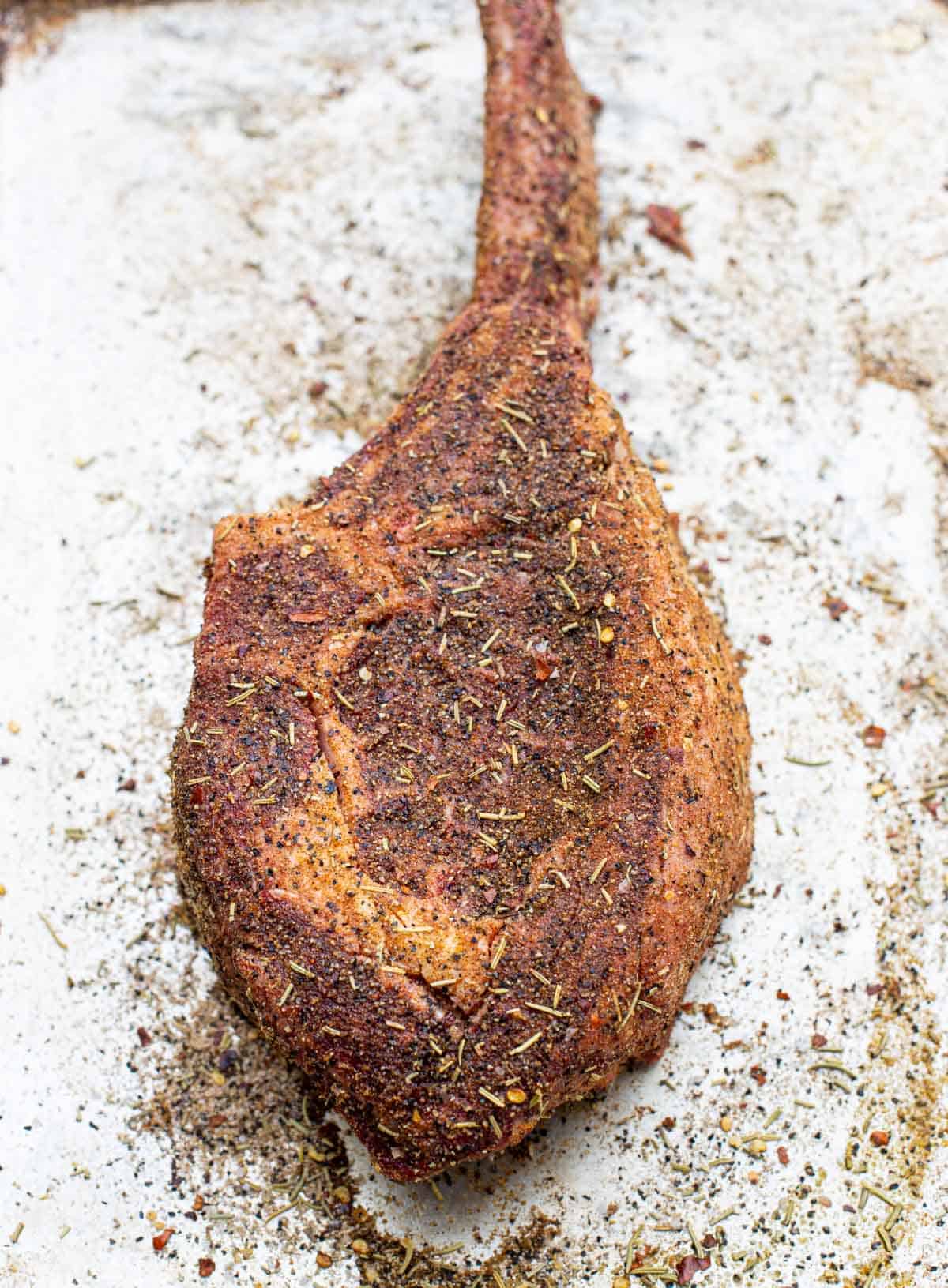 There are many options for seasoning before cooking. You can either dry brine (season the day before) or you can season just before cooking. Regardless of when you apply the Beef Seasoning, you want to use a liquid binder to help it stick, especially if you apply it just before cooking.
Dry Brine – Dry Brine is a process that allows the salt in a seasoning to combine with the meat using osmosis. To effectively do this, you want to season the meat the day prior to cooking, wrap in plastic wrap, and leave in the refrigerator. As the meat sits, that salt will work its way into the meat for a modest amount of flavor.
Season Just Before Cooking – Our most common method is to season just before we add to the grill. It still adds plenty of flavor.
Grilling A Tomahawk Steak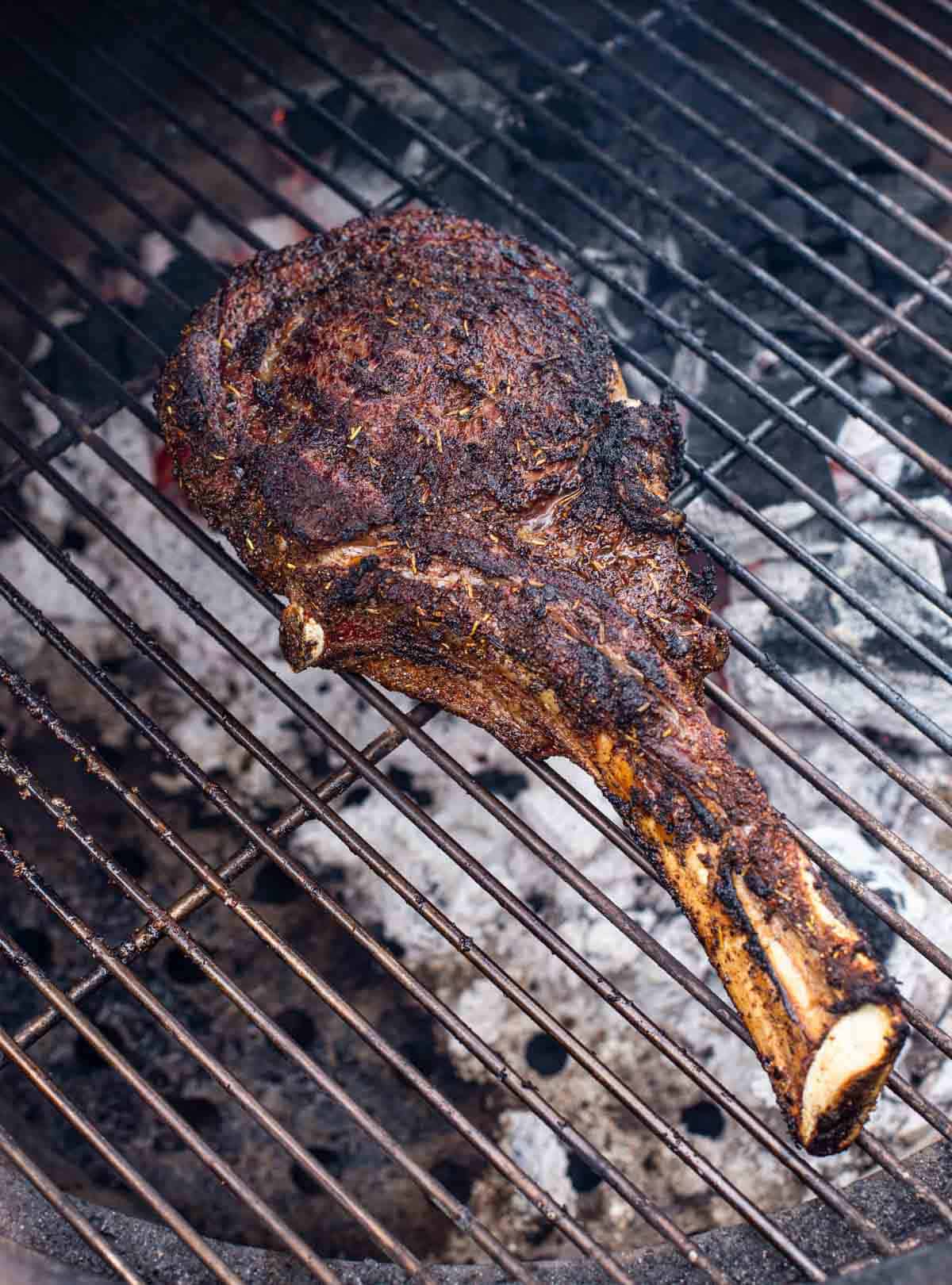 For this recipe we use the beef rub on a Tomahawk steak and using a two-zone grilling method of cooking.
Start by setting up your grill for two-zone grilling targeting 450 degrees Fahrenheit.
Apply olive oil to the Tomahawk Steak and liberally apply the Beef Seasoning to all sides.
Grill the Tomahawk Steak over direct heat for 4 minutes until seared. Flip the steak and cook for additional 4 minutes until you get nice sear marks.
Move the Tomahawk to indirect side and let it finish to your desired internal temperature. For medium rare this will be roughly 25 additional minutes. However always cook to your desired temperature versus time using a high quality instant read thermometer.
Flare Ups
A Tomahawk Steak is the Ribeye and can have a fair amount of marbling. This can cause flare ups as the fat strikes the direct heat. So when grilling direct, be sure to watch the steak and move it around to avoid burning the steak. If it sears faster than the 4 minutes that is fine because the steak will finish cooking over the indirect side, which will prevent flare ups and burning a thick cut Tomahawk.
This is also why we avoid using sugar in our Beef Seasonings.
What Cuts are Best for Beef Seasoning
We would recommend this with any of our Vindulge Beef Recipes. But some highlights: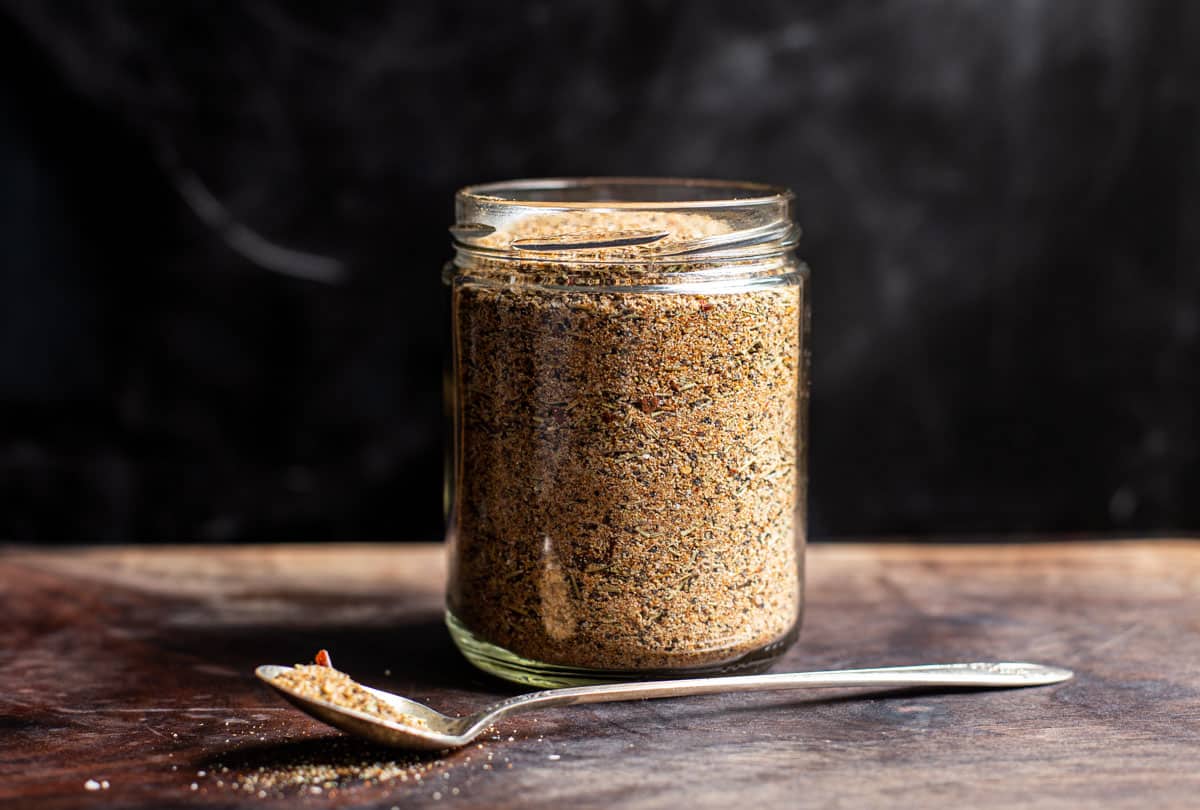 Frequently Asked Questions
What should I store my beef rub in?
It is best to store your seasoning in a mason jar with an airtight lid. Store in a cupboard that is dark and not too warm. Avoid direct light as that will force any moisture in the seasoning to condensate which can cause caking.
How long will beef seasoning last?
If stored in a airtight container, like a mason jar and in a cool dark cupboard, the beef rub should last up to three months.
Should I let steak come to room temperature before cooking?
A common myth is letting a steak come to room temperature prior to cooking. We do not recommend letting steak come to room temperature before cooking. There is a greater likelihood of food borne illnesses and there is no material change in the internal temperature at the center of the steak by letting it sit. Just season it as you get the grill ready or dry brine.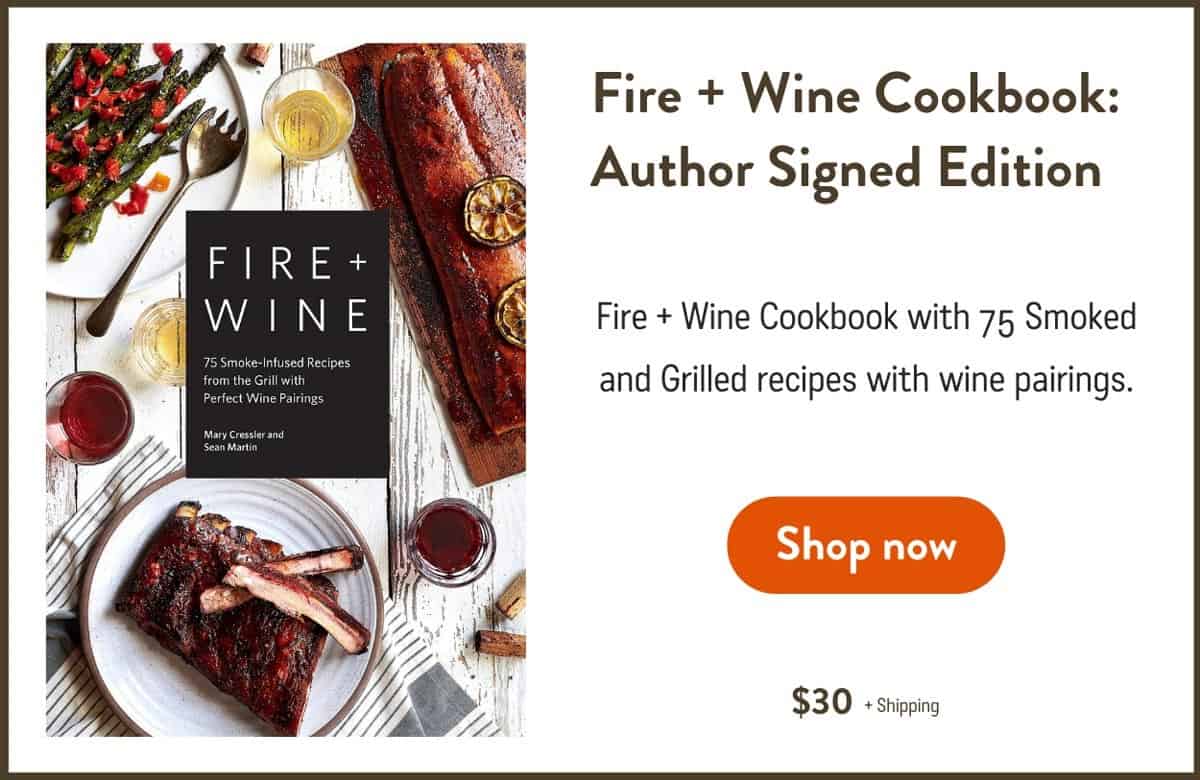 Tried this recipe? Give us a star rating and we would love to see! Mention @vindulge or use the hashtag #vindulge on all the social media handles. And consider subscribing to our newsletter where we drop all our favorite ideas and inspirations every week.
This post may contain affiliate links. This means if you click on the link, we may receive a small commission if you purchase through the link. We partner with brands we know and love and use and it helps keep the blog going!
---