Something special happened over the weekend.
The twins turned four!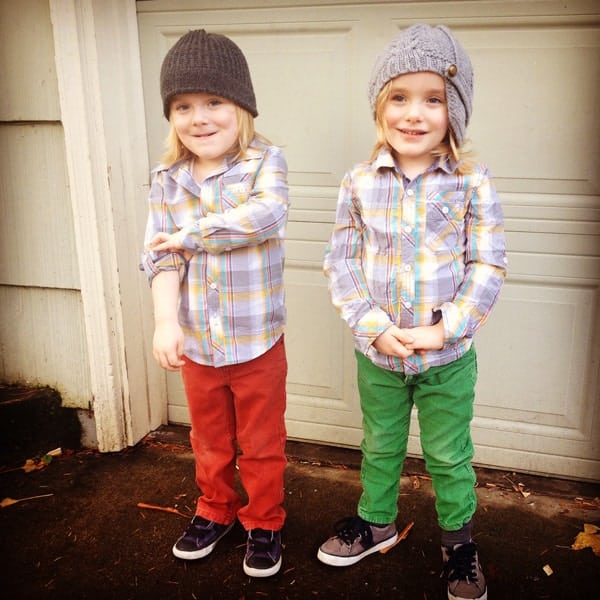 How did that happen?!?
I know I sound like a cliché parent, but just yesterday (seriously, yesterday!) they were just infants. Now they're little boys who like to remind me that they're not babies.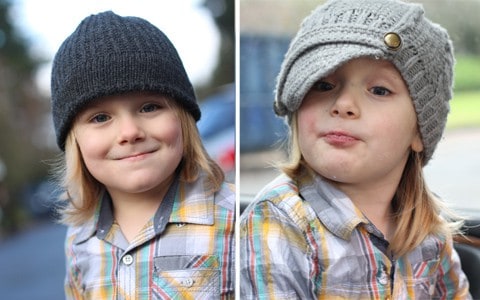 Let's get one thing straight kids; even when you're towering over me you're always going to be "my babies."
Also this weekend, hubby set up the smoker, food cart style, in our neighborhood. Every December our neighborhood holds a "dumpster day" event, allowing folks to dispose of any remaining yard debris for the winter in one location.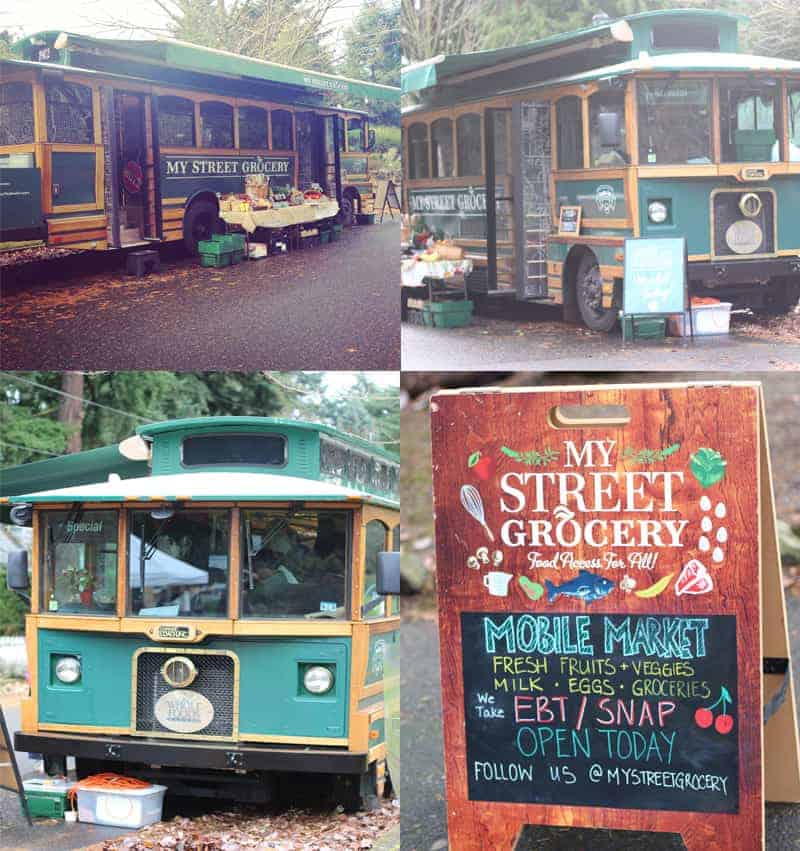 To make things fun this year, My Street Grocery, the Whole Foods Market mobile trolly, was there. My Street Grocery is a mobile grocery store focusing on healthy and fresh food, finding its way into Portland neighborhoods that may not have easy access to markets like Whole Foods. It's pretty awesome!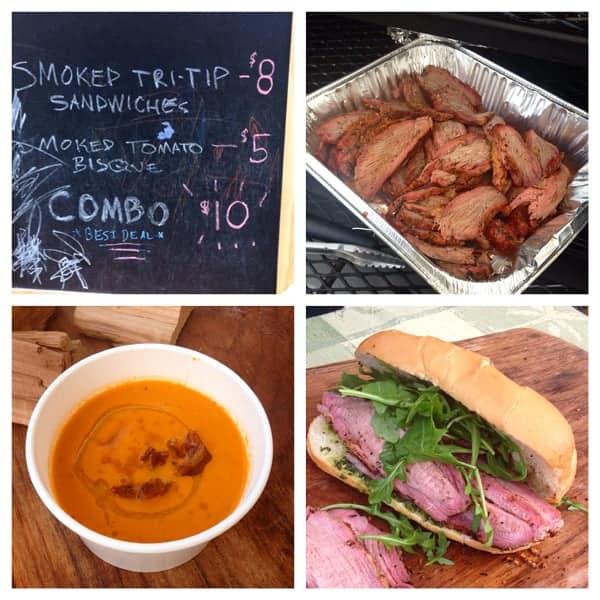 It that wasn't cool enough, hubs decided to sell Smoked Tri-Tip Sandwiches with Chimichurri Sauce and Smoked Tomato Bisque to the neighbors who had been working hard on their yards all morning.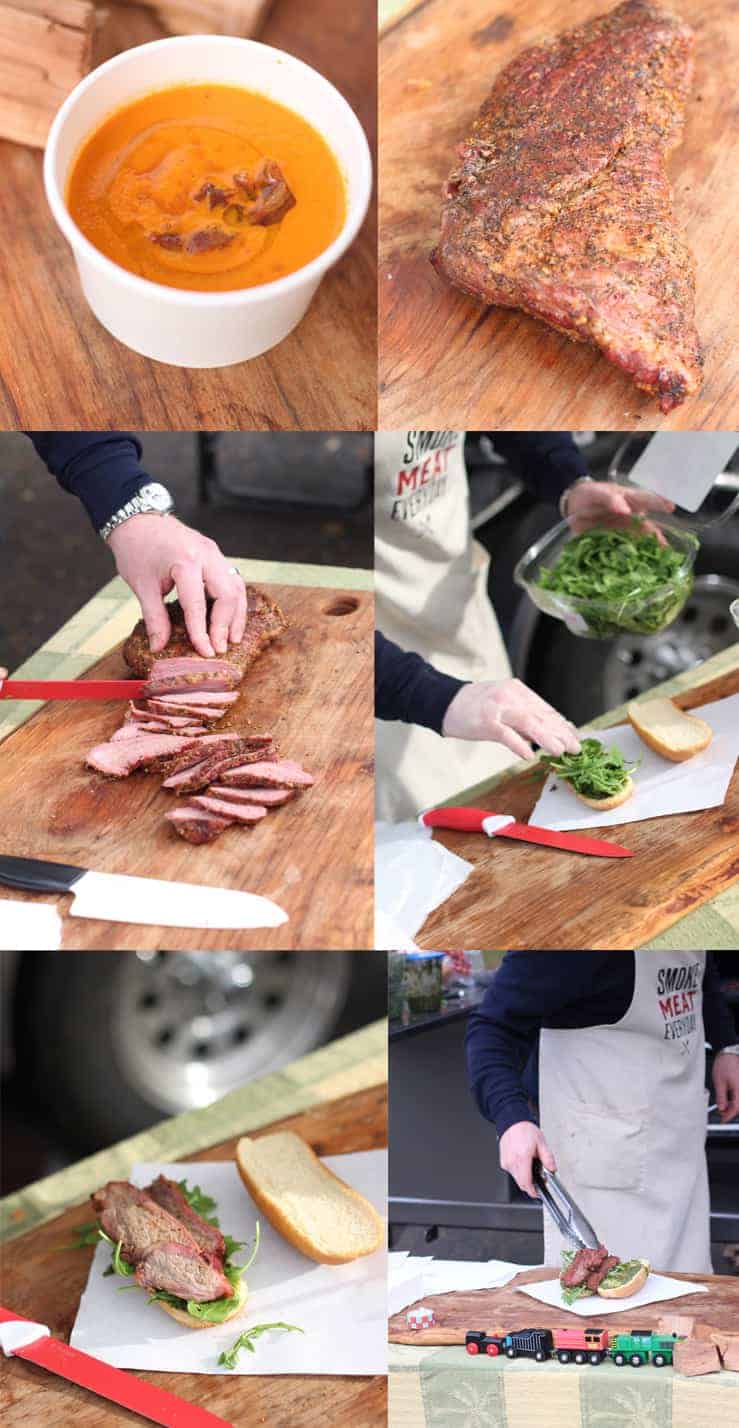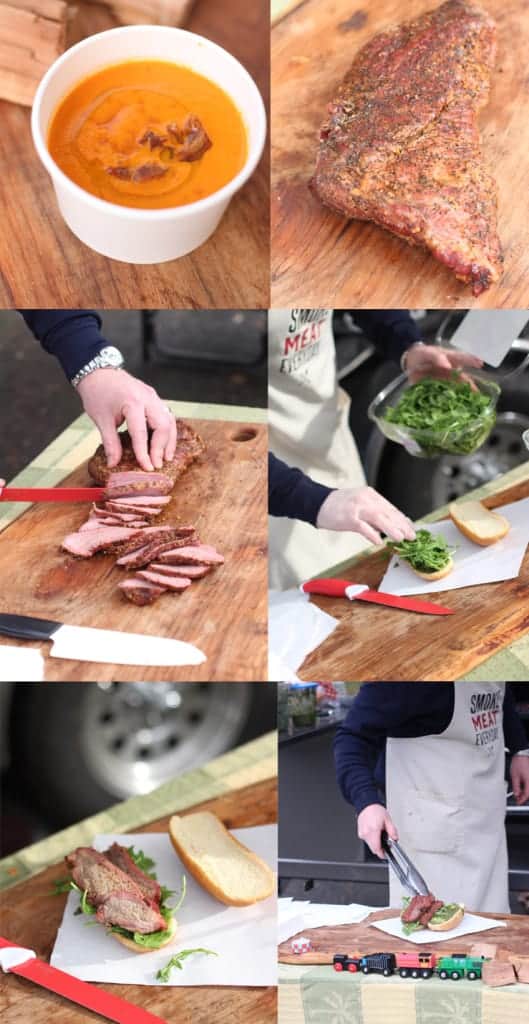 It was very last minute, but he pulled it together and sold the heck out of those delicious sandwiches!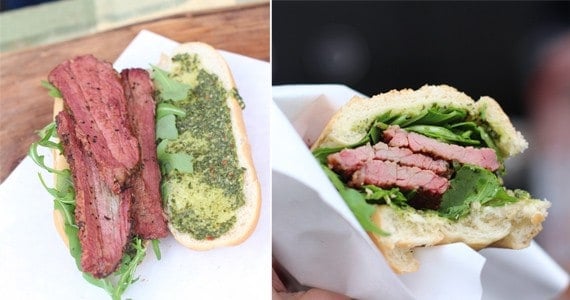 We got some great feedback from those who bought the sandwiches and learned a lot in the process about selling our food creations.  One of those lessons is that we need signage that can't be easily vandalized by artistic four-year-olds.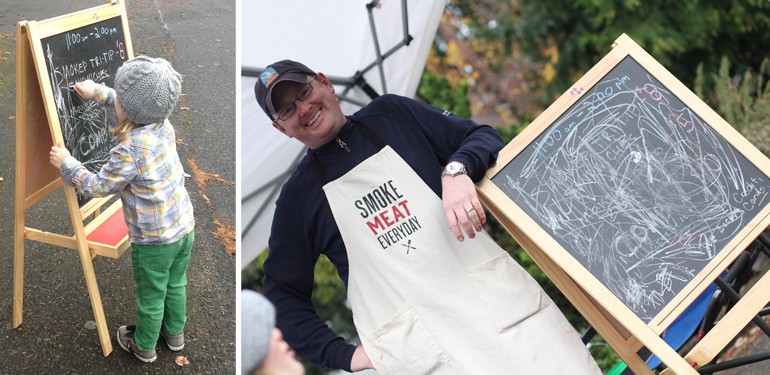 He was forgiven.  It was his birthday after all!
And at the end of the day, the weekend was still about the boys' birthday. And we celebrated, with cake, ice cream, presents, stories, and cuddles.
And after the boys finally went to bed, hubs and I celebrated with bubbles.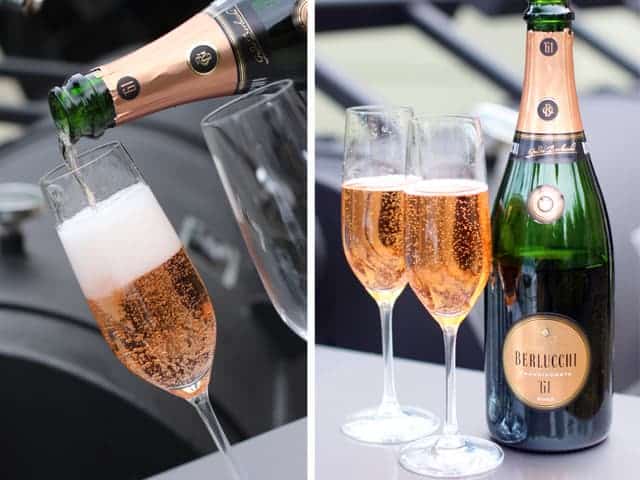 Celebrating four years and counting!
Four years we've had these amazing, active, curious, fun, loving, silly, and stubborn boys.
We earned these bubbles…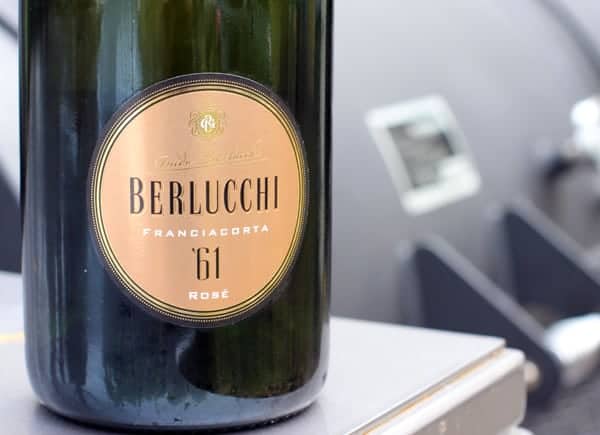 Berlucchi Cuvée 61 Rosé Brut NV (Franciacorta DOCG, Italy)
Grapes: 60% Pinot Noir, 40% Chardonnay
12.5% abv | $35 (media sample) 
The first thing I noticed is that this wine is not shy, as evident by it's intense salmon color and lively bright strawberry and cranberry aromas. A little tangy on the mouth with a delicious savoriness that lingers on long after you sip the wine. This wine is lively and spirited, just like the kids we were celebrating (but without any temper tantrums!).
A great celebratory wine, but would be great with food too. It's a full-flavored bubbly that would stand up to big flavored foods.  Try with appetizers at your next holiday party, or cheese and charcuterie plates. It retails for $35 but you can find it as low as $25.
---