Grilled Broccolini is tender and delicious and grills fast and easy. Broccolini is so much better than broccoli on the grill and may just become your new go-to side dish for summer grill cookouts or holiday dinners!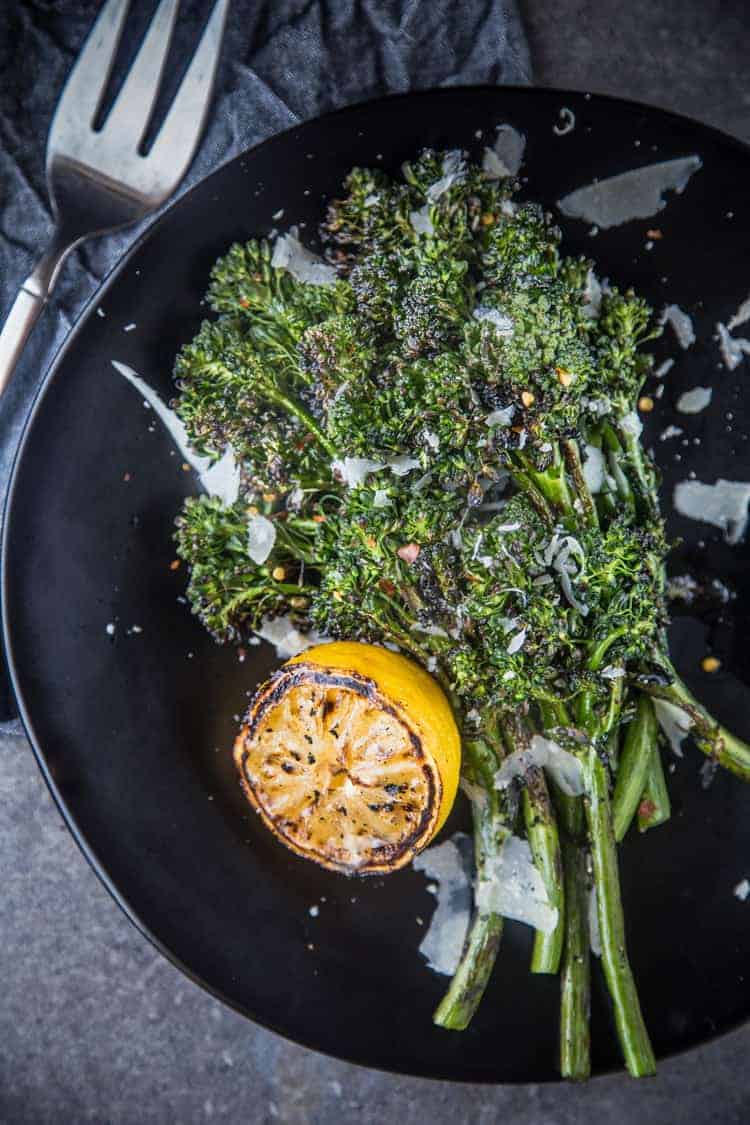 This easy recipe is hands down one of our family favorite side dishes. You'll find it on our dinner table several times a week. It takes very little prep (broccolini comes ready to grill direct from the market), making it quick and easy to prep, and the best part is that everyone in my family loves it.
Whatever we're grilling up for dinner, we just toss a bunch of broccolini on the side to cook while the meat is coming up to temperature. Done and done!
Broccolini vs Broccoli
Broccolini is a cross between broccoli and Chinese broccoli, and is thinner and more uniform in size to broccoli. When it comes to grilling, I prefer broccolini 100x over grilling broccoli. While my kids like to eat broccoli raw, I don't enjoy the bitter flavor.
When it comes to grilling, broccolini is where it's at. It comes ready when you buy it. Broccoli needs to be trimmed (the long thick stems aren't pleasant to eat, plus they're so thick they don't take to the grill well), leaving you with food waste. The florets on broccolini are small, and the stems are thin, uniform in size and don't need to be trimmed, grill fast and easy, and taste delicious.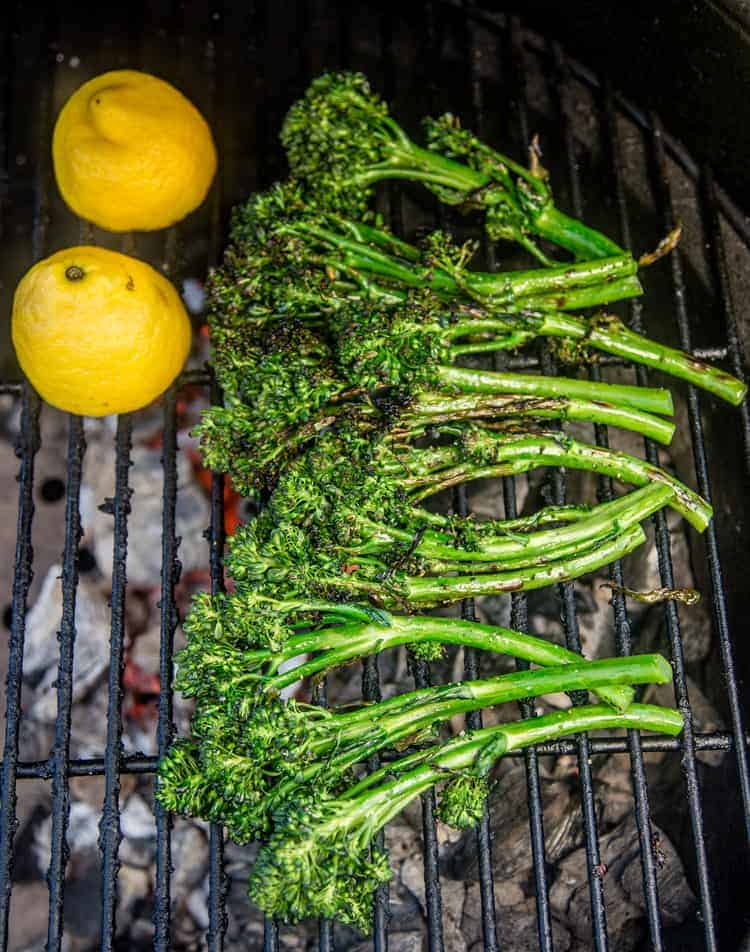 Did I mention broccolini is also full of nutrition? This makes it a great option when you're trying to look for something healthy to serve to your family.
Health Benefits of Broccolini
It's rich in Vitamin C
High in calcium
High in fiber
Great for bone health
Helps to prevent heart disease
And so much more!
Grilling will slightly caramelized the broccolini giving it great flavor. I love to grill lemon on the side to squeeze over the top of your broccolini when it's done cooking. The sweet bright flavor of grilled lemon is fantastic over the caramelized broccolini. Top with some shaved parmesan, and you're ready to rock your dinner.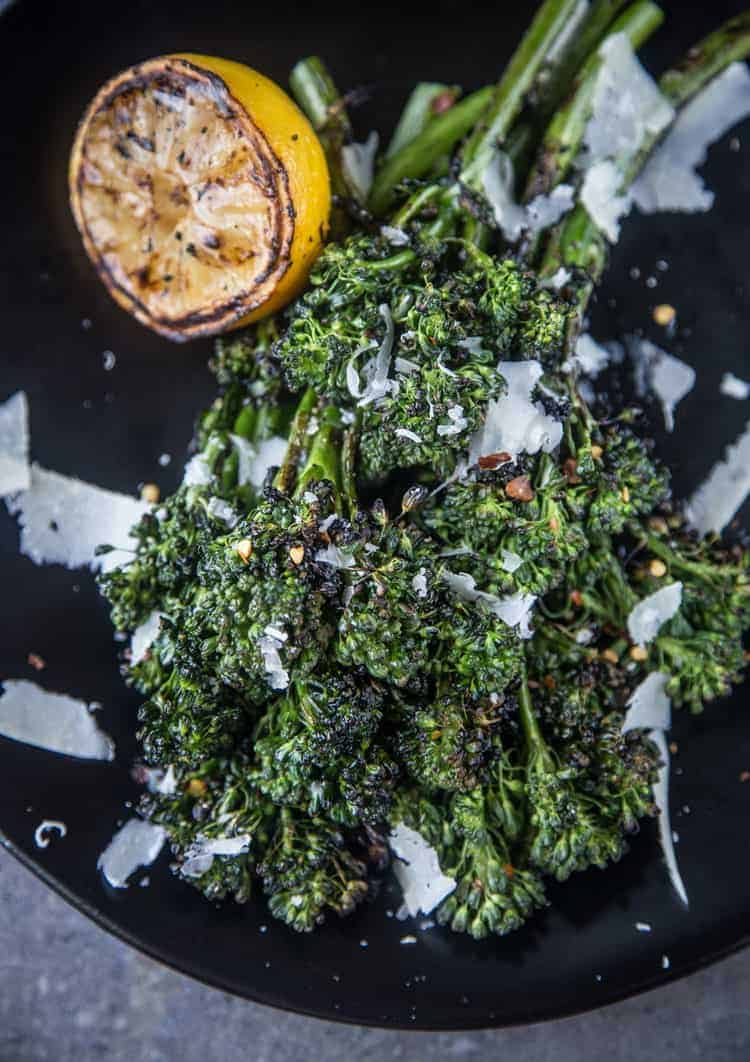 This is the ultimate side dish!
You can make it in advance and serve it cold (making it a great one to take to a holiday dinner or your next summer cookout)
It's crowd friendly (my kids devour this stuff).
Super healthy and full of nutrients.
Great for a casual weeknight dinner, or a side to an elegant meal.
It's incredibly easy to make and comes together fast!

What to serve with Grilled Broccolini
Grilled Broccolini with Grilled Lemon and Parmesan Recipe
---
If you like this recipe we'd truly appreciate it if you would give this recipe a star review! And if you share any of your pics on Instagram use the hashtag #vindulge. We LOVE to see it when you cook our recipes.