You have a pile of leftover turkey, ham, or other holiday roasts and you're looking for ideas. We have you covered with a few of our favorite leftover holiday roast recipes. And while ours were smoked, these work for any roasts.
If you are like us, you buy a lot of food to make sure you don't run out for any given holiday. But inevitably, you have leftovers and looking for fun ways to use them (aside from the typical turkey sandwich). There are only so many turkey and cranberry stuffing sandwiches you can handle. Here are a collection of our favorite leftover recipes that range from Turkey to Ham, to Prime Rib.
Jump to:
Leftover Turkey Recipes
The ideas are endless when it comes to leftover turkey recipes. And often any chicken dish can easily be substituted with the turkey (as is the case with some of these). That is what we do in our household.
Turkey Chili
It's worth noting that chili is good, no matter what is in it. But when we have leftover turkey, chili is one of the first things we turn to.
This first one is inspired by my family recipe growing up.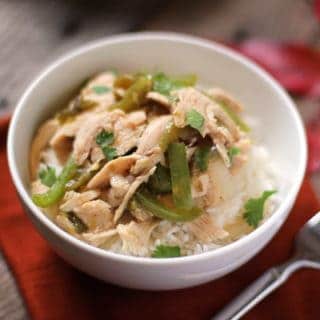 Green Chili Turkey Recipe
This can be a great use for leftover turkey, or as a main meal. Serve over rice or as a filling for tacos or burritos.
Full Recipe
Just sub leftover turkey for ground turkey in this hearty chili.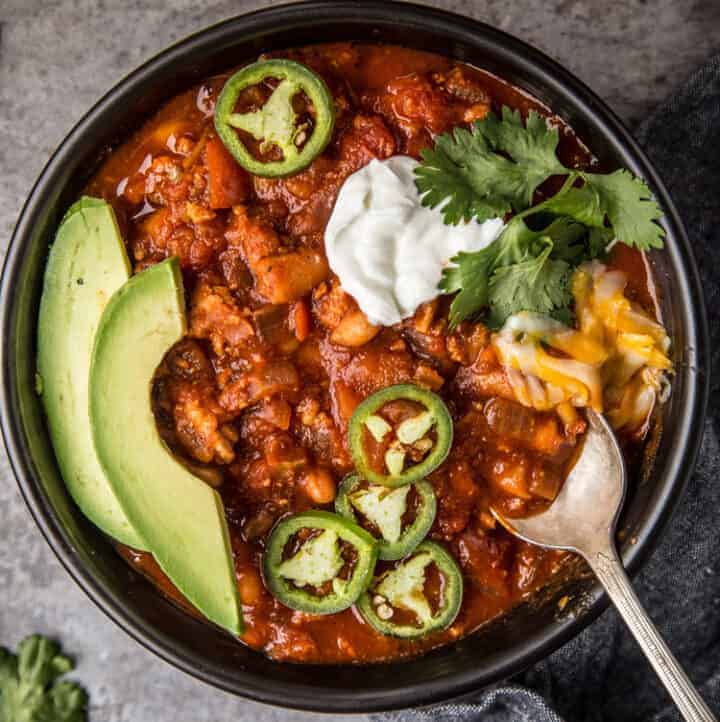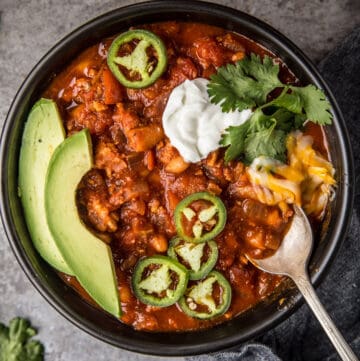 Smoked Turkey Chili with Serrano Peppers
Smoked ground turkey, serrano pepper, and beer make for a rich and delicious take on turkey chili.
Full Recipe
The Greatest Dip Ever!
Truly the ultimate use for leftover turkey. Perfect for the Buffalo wing fan. We go all in on flavor for this dip!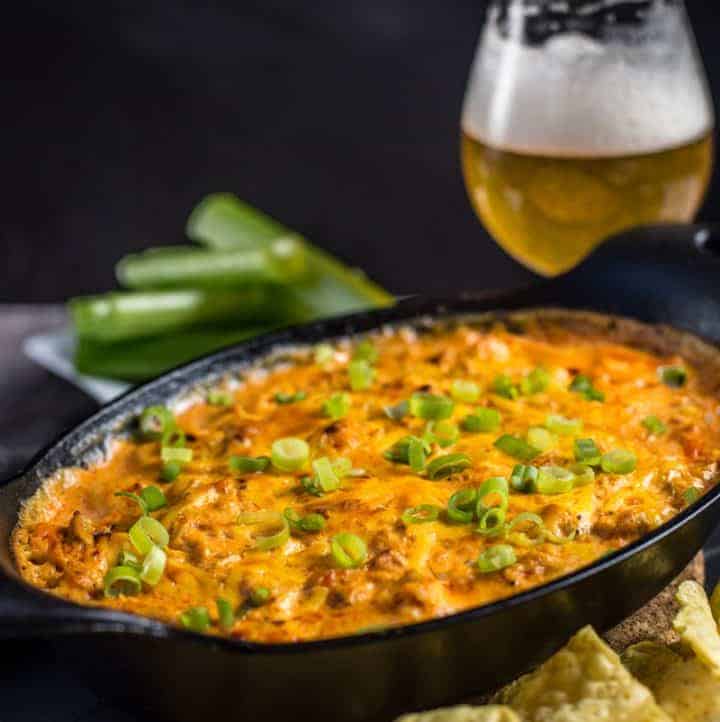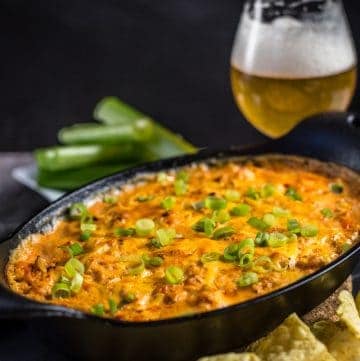 Smoked Buffalo Turkey Dip Recipe
The ultimate leftover turkey idea is a Smoked Buffalo Turkey Dip. Cheesy and delicious.
Full Recipe
Skip the sausage and add turkey to this oh-so-indulgent beer cheese dip.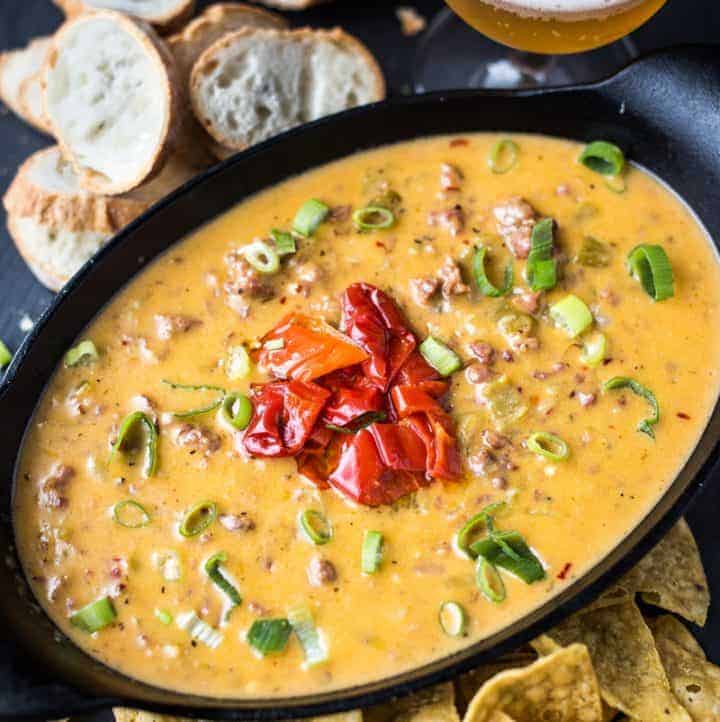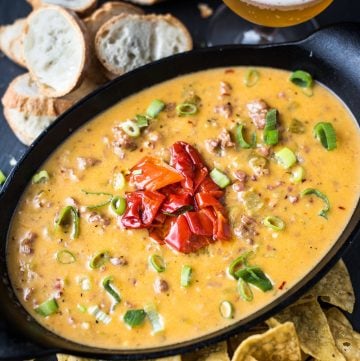 Smoked Sausage and Hatch Chile Beer Cheese Dip
Creamy, smoky, Smoked Sausage Hatch Chile Beer Cheese Dip is the Ultimate Beer Cheese Dip appetizer! Perfect for tailgating season.
Full Recipe
Salad
Wait, what? Yes, a salad with leftovers can be delicious. These may be chicken recipes, but you can sub any of them for turkey.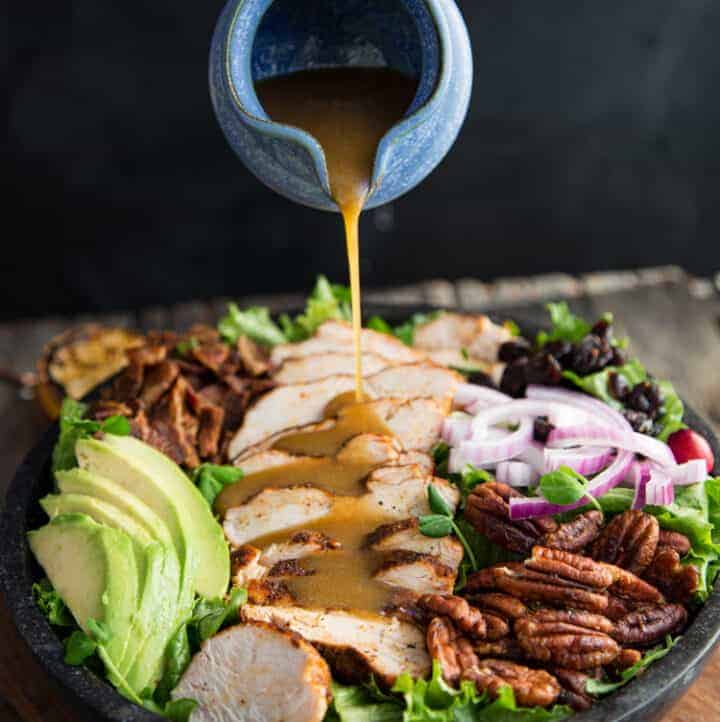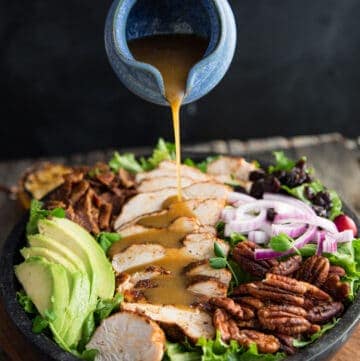 Grilled Chicken Salad with Candied Pecans and Balsamic Dressing
Candied Pecans for crunch, perfectly grilled chicken with a savory honey balsamic dressing makes this a grilled chicken salad with amazing flavor.
Full Recipe
And really you can make anything Buffaloed! Just swap out chicken for turkey.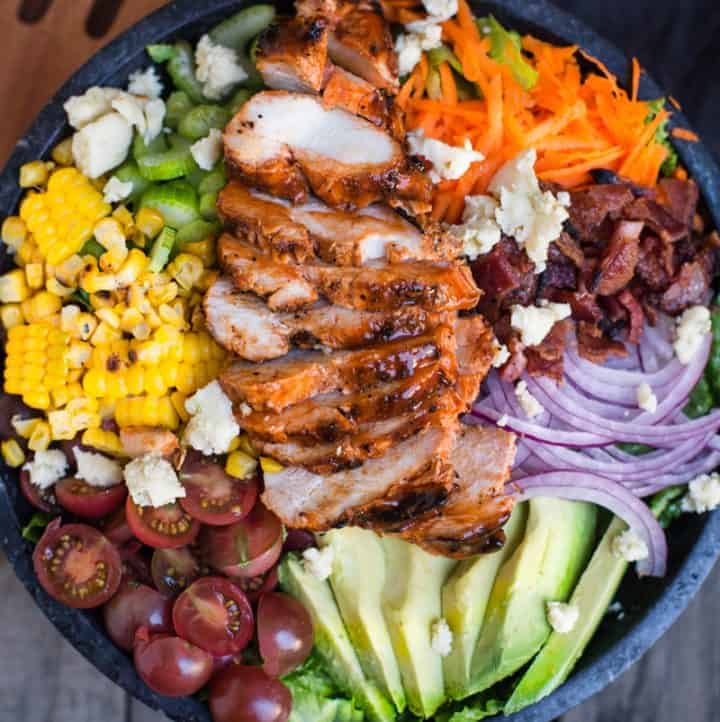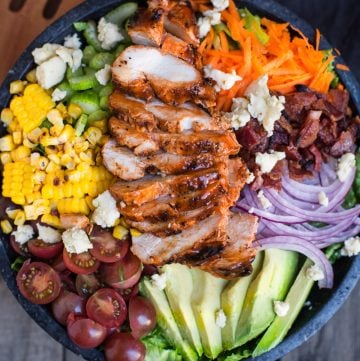 Grilled Buffalo Chicken Salad
Healthy Grilled Buffalo Salad recipe that satisfies all your wing cravings, without the guilt. Keto friendly, gluten free, sugar free, low carb, and can easily be adjusted for Paleo and Whole 30.
Full Recipe
Leftover Ham Recipes
There is nothing like a smoked ham or ham roast. The salty flavor and juicy texture are amazing. But there are also some really fun ideas for leftovers too.
Breakfast
When I think of ham, I can't help but think of brunch. And a breakfast hash with smoked ham is absolutely incredible!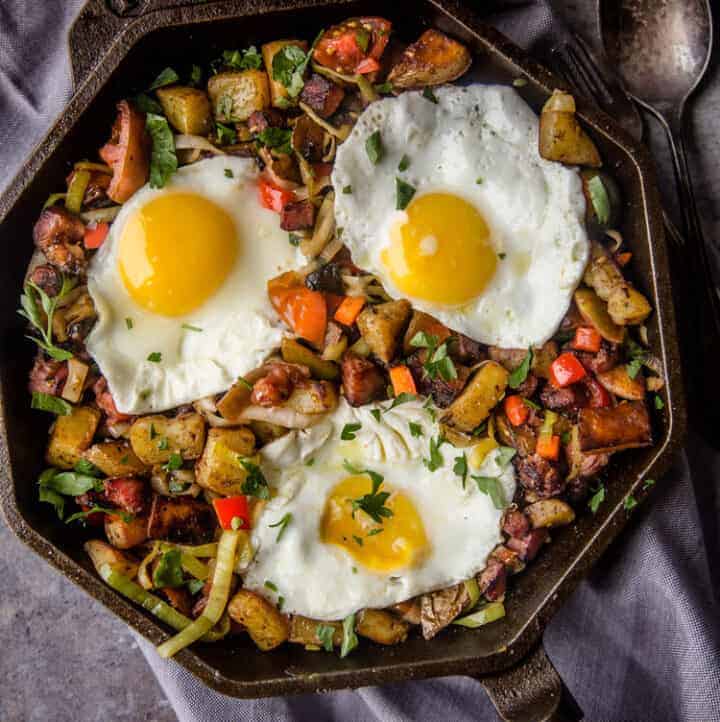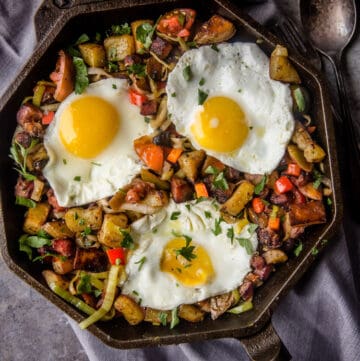 Smoked Ham Breakfast Hash
Ham and Potato Breakfast Hash made with smoked ham leftover from your holiday dinner. Learn how to make an incredible breakfast hash with any leftover meats and vegetables you have.
Full Recipe
Swap the salmon for ham, and Boom! Benedict of Dreams!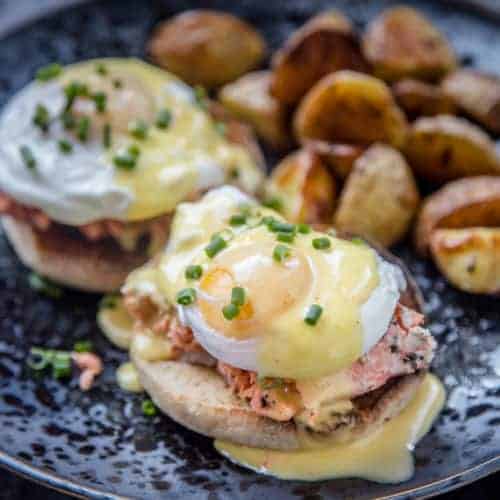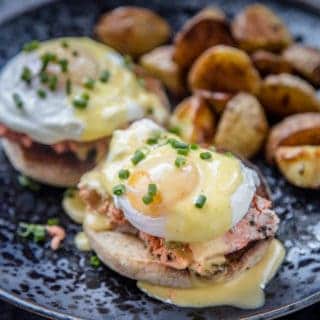 Smoked Salmon Eggs Benedict
Eggs Benedict made with Smoked Salmon. A delicious salmon filet slow smoked until tender and delicious, topped with a perfect poached egg and a flavorful and easy blender hollandaise sauce.
Full Recipe
Lunch
How about a French inspired ham sandwich from our friend Chef Billy Parisi?
Croque Monsieur Recipe
This delicious French classic for a Croque Monsieur Recipe is a pan-cooked sandwich stacked high with ham, bechamel, and shredded cheese!
Full Recipe
Or maybe one from Kentucky?
Kentucky Hot Brown Sandwich Recipe
Leftover ham from the holidays? No Problem, make this amazingly delicious Kentucky Hot Brown Sandwich Recipe!
Full Recipe
Leftover Prime Rib Recipes
It's common to have those extra slices of rib roast laying around. So grab some bread and get busy making some incredible sandwiches.
Prime Rib Sandwiches
Nothing says leftover prime rib like a hearty sandwich. There are an infinite number of combinations for the tender and juicy flavor.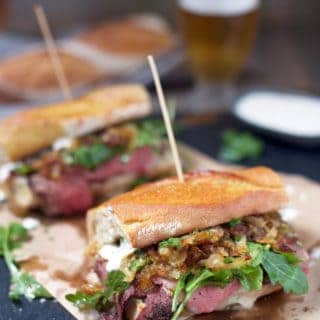 Prime Rib Steak Sandwiches
An incredible use for leftover prime rib? Prime rib steak sandwiches layered with melted provolone cheese, slices of prime rib, caramelized onions, arugula, and horseradish cream sauce.
Full Recipe
It's fair to say, a dipped sandwich requires good beef. So why not use prime rib?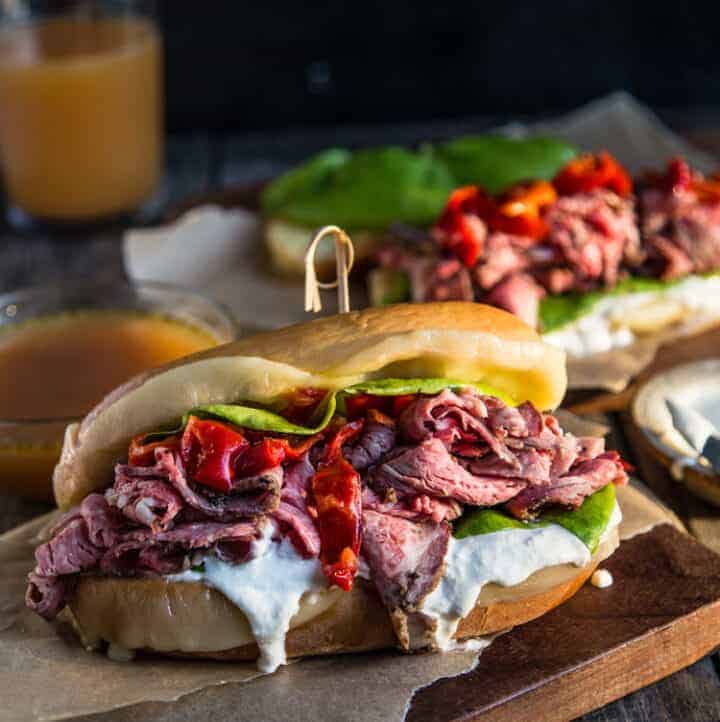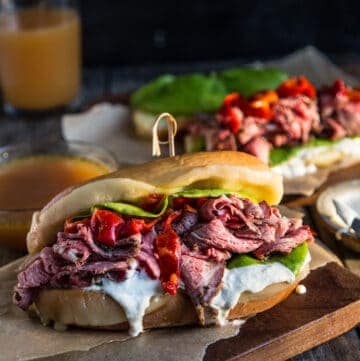 French Dip Sandwich Recipe with Au Jus
An easy French Dip Sandwich with leftover Prime Rib, and a homemade Au Jus served warm.
Full Recipe
Fajitas
How about taking those delicious rare cut slivers of prime rib and turning them into a fajita?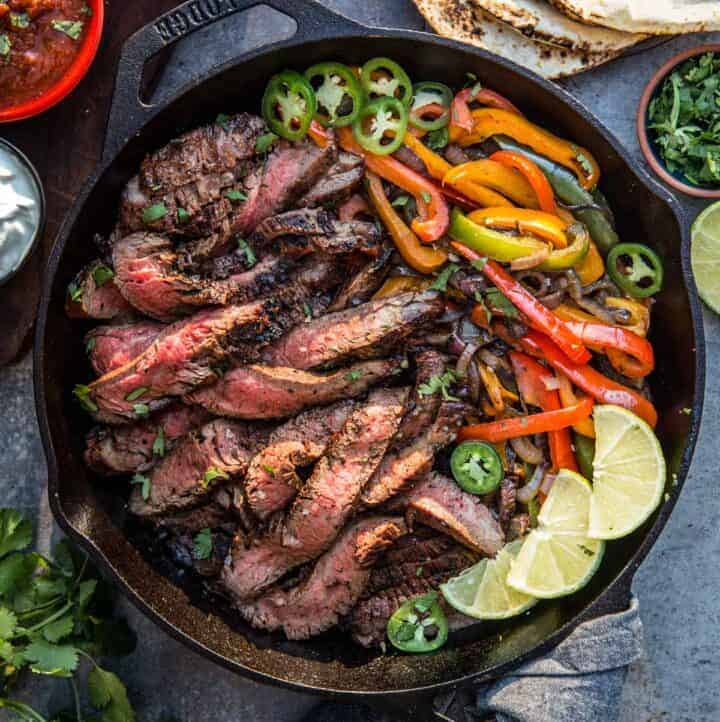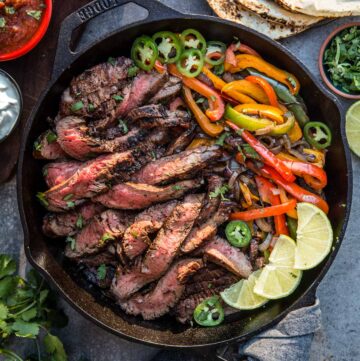 Grilled Flank Steak Fajitas Recipe
Tequila and Soy Marinade and grilled flank steak with cast iron seared peppers and onions.
Full Recipe
Or maybe sub the tri tip for the rib roast.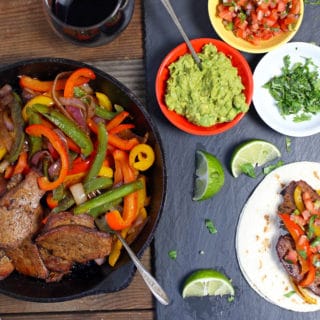 Smoked Tri-Tip Fajitas
How to get smoke flavor into your fajitas. Smoke a Tri-Tip and slice thinly for these incredible, tender, smoky, and savory steak fajitas.
Full Recipe
Leftover Brisket Recipes
Yes, there are a lot of people that make brisket for the holidays. And we have one article on all of our favorite leftover brisket recipes. But the number one recipe for leftover brisket has to be chili. Our chili has one many awards for us and our readers.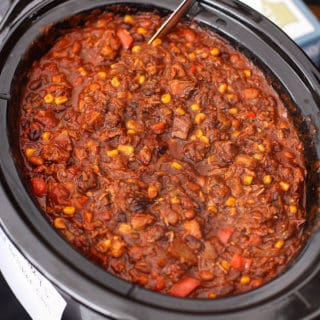 Smoked Brisket Chili (recipe and video)
Award-Winning Smoked Beef Brisket Chili. The perfect use for leftover brisket. You're going to love this!
Full Recipe
The ideas go on and on… We'll keep adding our favorites from Vindulge and the web as we eat our way through some great leftover holiday roast recipes. Feel free to share your favorite uses for leftover roasts, and maybe we'll try it!