What do you do with leftover prime rib? Make an out-of-this-world Prime Rib Steak Sandwich, filled with tender meat, melted cheese, and sweet caramelized onions, that's what.
This is pretty much the greatest sandwich there ever was!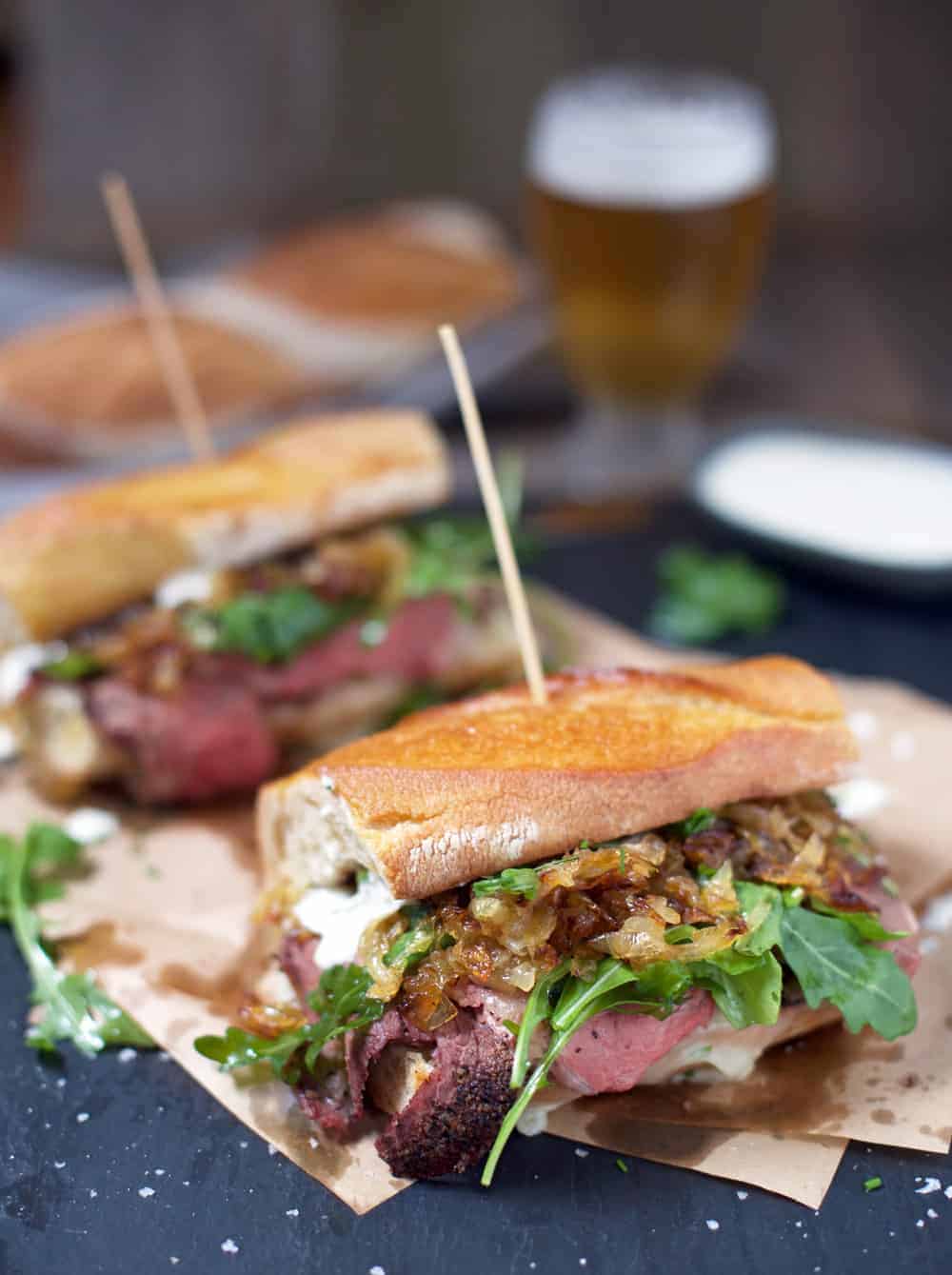 It's possible you're here because you saw our recipe for Smoked Prime Rib. If not feel free to check it out. It also comes with a video.
Or you may be here because you cooked a prime rib over the holidays and now find yourself with an influx of leftover prime rib. #meatloverproblems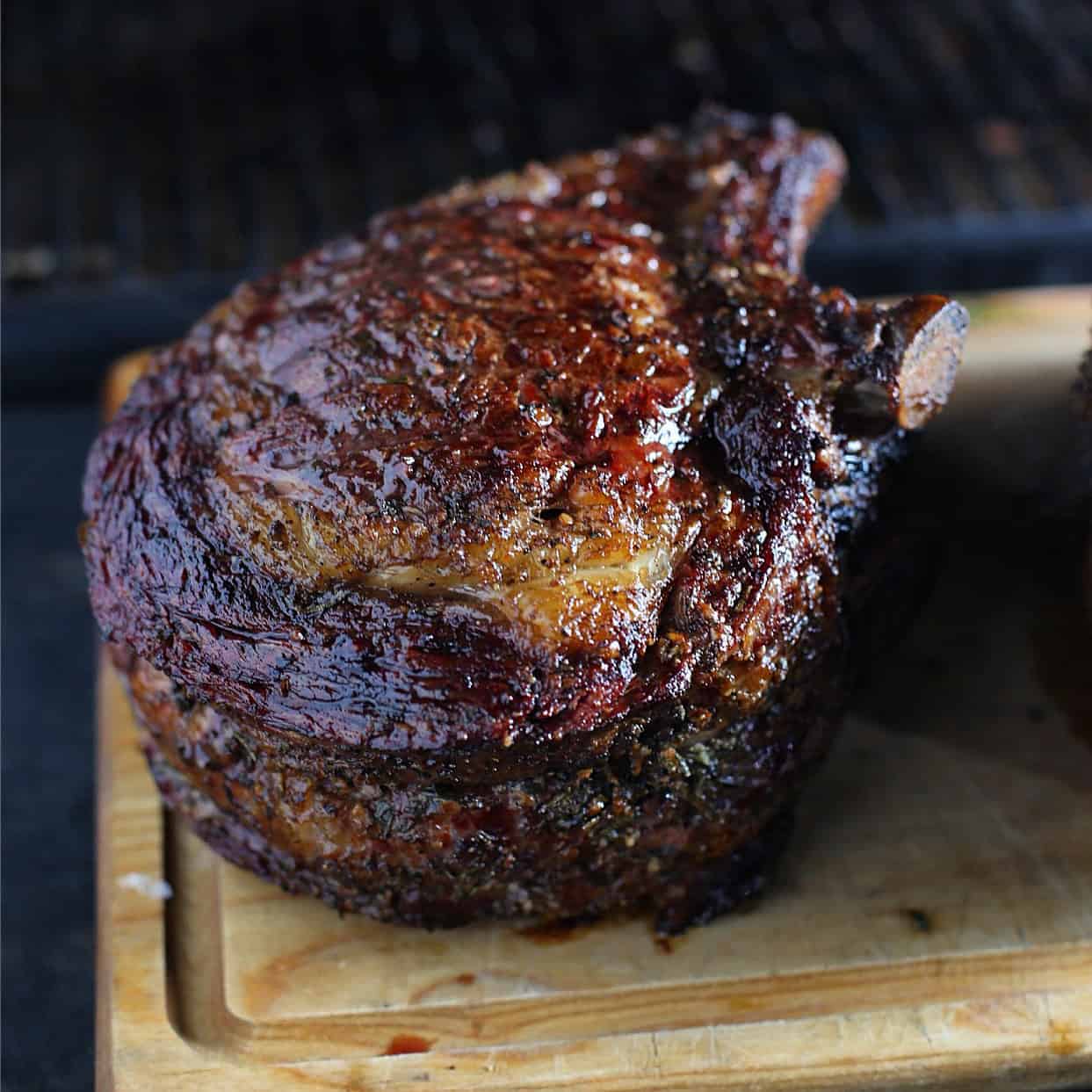 Or you're just having mad cravings for an overindulgent meaty, cheesy, creamy, prime rib steak sandwich layered with the sweet goodness of caramelized onions.
Whatever the reason, we have the answer. It lies within the sweet, smoky, meaty, goodness of this sandwich.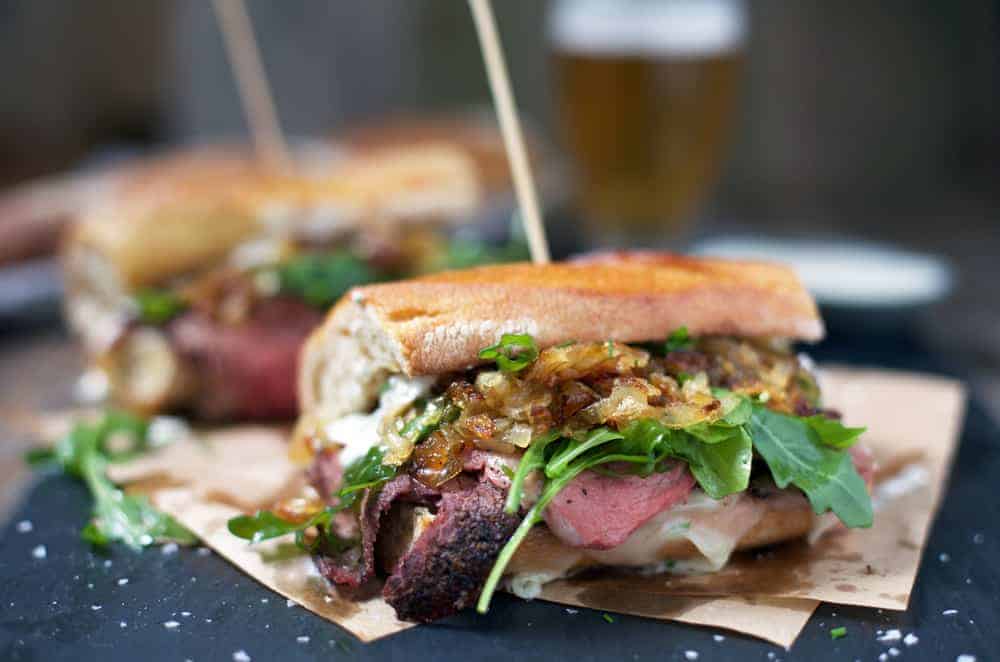 This is the BEST use for leftover Prime Rib (smoked or otherwise).
Or any leftover steak really. And it's as simple as warming up your meat, cooking some onions, and assembling.
How Do You Warm Up a Precooked Prime Rib?
Depending on how much steak you have, there are several options for warming up your meat. If you have about 2 lbs, like you see in the photo then you can take your roast and place it in the oven, set to 325, for about 15 minutes or until warmed throughout. You can use an instant read thermometer to avoid overcooking the meat. You don't want to start cooking it again, you just want to warm it up. The length of time it will require to re-heat will depend on how much meat you have.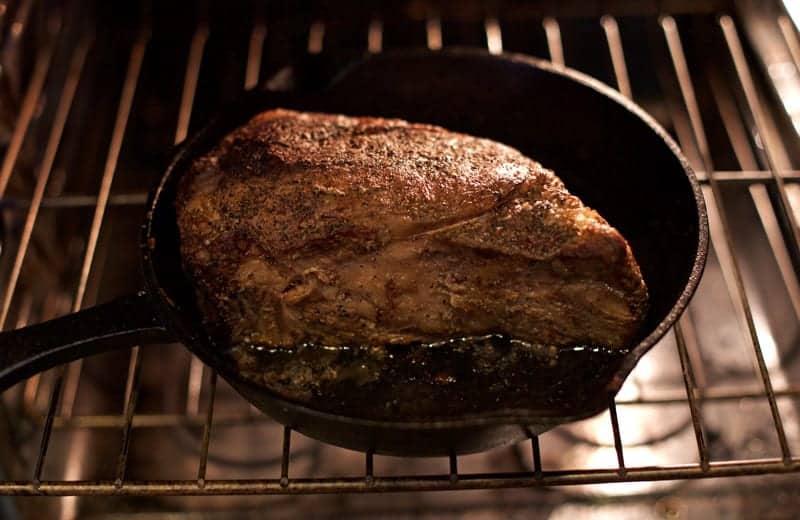 You can also just slice the cold meat and heat it up on the stove-top. You can also serve the meat cold. I won't judge. But really, this prime rib steak sandwich is best made warm, with the ooey goodness of melted cheese smothering the warmed meat.
How to Caramelize Onions
While the meat is warming you can caramelize your onions. Just slice one onion and cook it on the stove-top until slowly caramelized and sweet. This takes time for perfect caramelization. Roughly 30-40 minutes if you're doing it right. But believe me, it's worth every single minute for the sweet glory of perfectly caramelized onions.
While all this is going on you can prep your creamy horseradish sauce. If you're a traditionalist then it's possible you used horseradish when you made your prime rib? Therefore it's possible you have some leftover? If so you can just use that to make this creamy sauce. Or if you frequently make Bloody Mary's at home then it's likely you already have some in your fridge. And for all you mayo-haters out there (I'm raising my hand high), this sauce is mayo-free. I want something creamy, but not too rich or oily. So I like sour cream as the base, then add in horseradish, chives and a few other ingredients for flavor.
Next all we need to do is assemble the steak sandwich.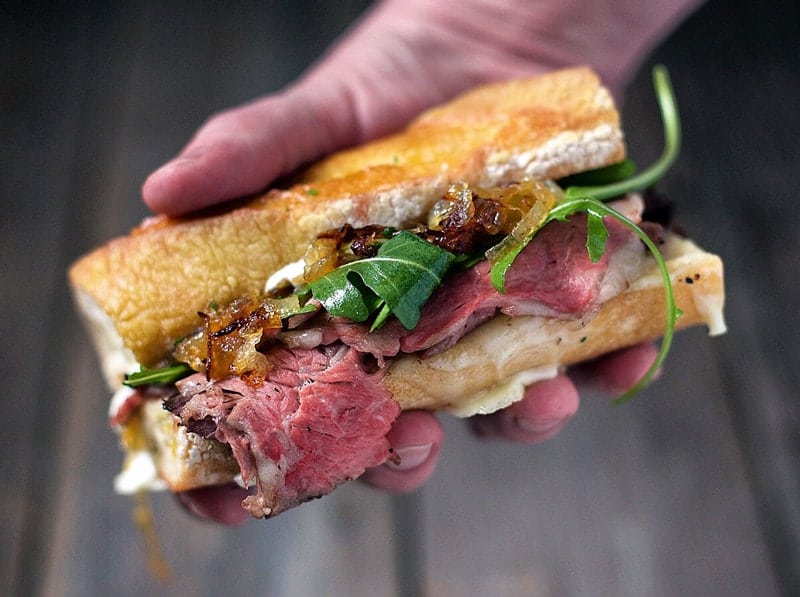 How to Make the Best Leftover Prime Rib Steak Sandwich
To start I like a baguette for ease and crunch and for serving a group. And if you're serving 4 or 5 people, it's the perfect size.
Portion the baguette into about 5-inch segments, and slice open lengthwise.
Place a couple slices of provolone cheese on the bottom piece and place the bread and cheese under the broiler to melt.
Once the cheese is melted (around 2 minutes), you can layer on your meat, arugula (or other crunchy greens), caramelized onions, and top with a generous drizzle of the horseradish cream sauce.
And you've got a winning leftover prime rib sandwich. Who knows, you may start smoking a prime rib just so you can use the tender slices to make these sandwiches? Just sayin.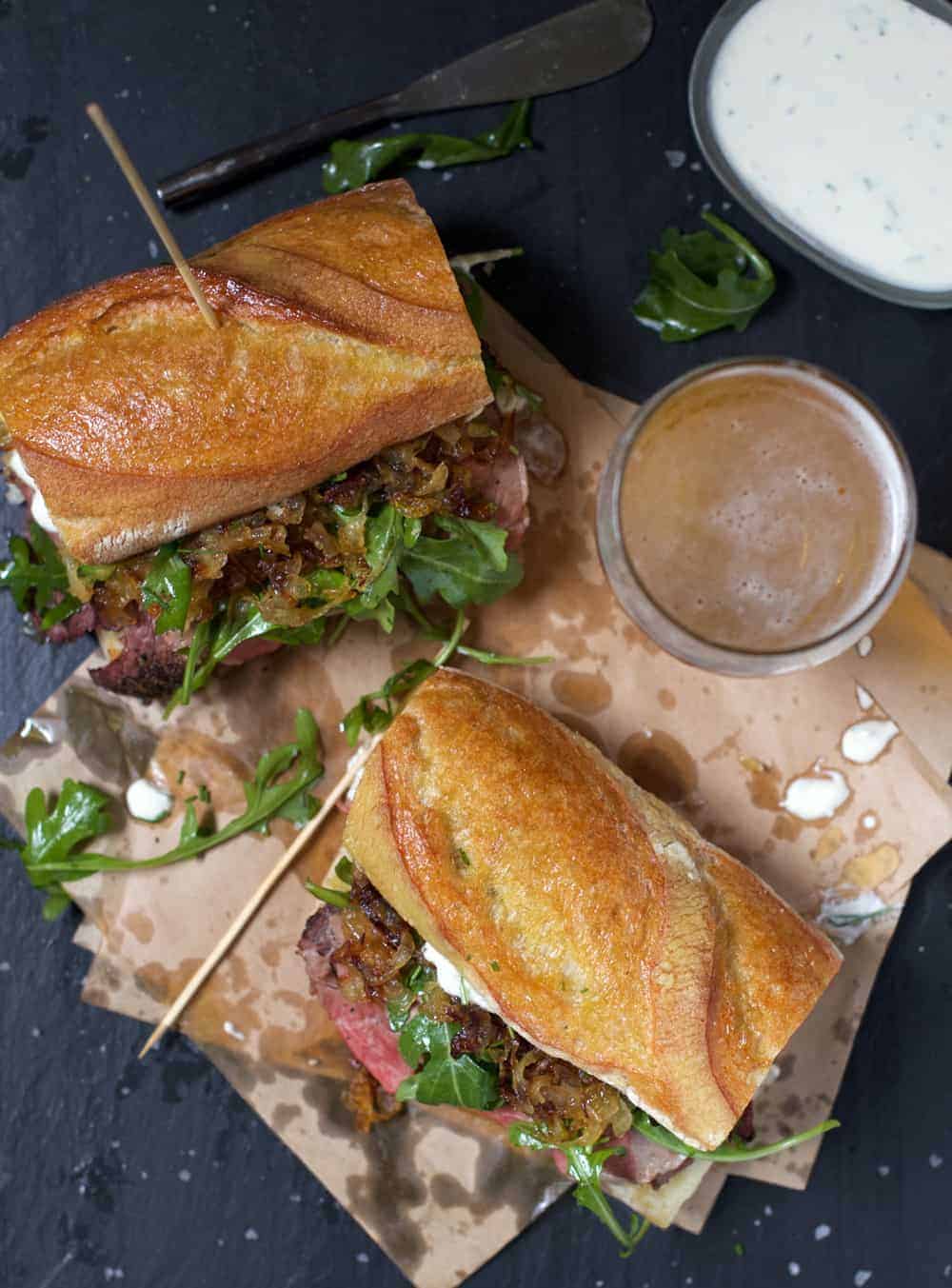 Prime Rib Recipes
Prime Rib Sandwich Recipe
If you like this recipe we'd truly appreciate it if you would give this recipe a star review! And if you share any of your pics on Instagram use the hashtag #vindulge. We LOVE to see it when you cook our recipes.
---