Porchetta was just made to be a part of a delicious sandwich. This Porchetta Sandwich is layered with spicy aioli and a jalapeño chimichurri sauce. Add the perfect Ciabatta bun and you have very happy people eating one amazing sandwich.
If you want to know more about how to make a Porchetta Roast, head over to our recipe here. Make that roast as a stand alone meal, or consider making it just for these sandwiches.
Jump to:
What is a Porchetta Sandwich
A classic Italian Porchetta Roast consists of the belly and loin of pork that is slowly roasted over an open pit. In some places in Italy it can also mean larger cuts of pork.
The leftovers are often used sliced and placed onto Italian style bread with various toppings. The most common is a salsa verde. In our case, we're changing things up with a jalapeño chimichurri. This porchetta sandwich contains a ton of additional flavor to the more common pork belly and pork loin style Porchetta.
Best Bread for Porchetta Sandwich
Lean toward an Italian influenced bread for a porchetta sandwich. If none available, consider any bread that has a soft interior and a slighlty crusted exterior.
Ciabatta Loaf or Squares (Preferred)
Foccacia
Chef's Tip – When making these for a crowd, slice the bread in half and place under a broiler for a couple minutes. This toasts the bread at the same time.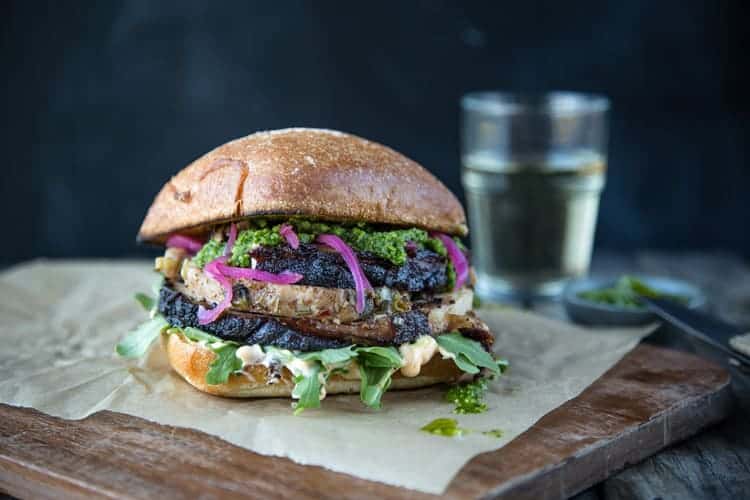 Porchetta Sandwich Toppings Ideas
Arugula for greens, or a greens mix
Pickled red onions
Hot peppers (we love these ones, and this is *no* a paid endorsement)
Chimichurri Sauce
Aioli
Sriracha Mayo
Jalapeño Chimichurri
You can head over to our this post for this awesome salsa verde with a parsley and jalapeño base (or jalapeño chimichurri).
Or for a more traditional chimichurri sauce, click here.
Sriracha Mayo
Simply take mayonnaise and add Sriracha. It's that easy. You can adjust the portions depending on the heat level and your taste preferences. Squeeze some fresh lime to brighten up the flavors.
Basic starting place is ½ cup mayo to 2 tablespoons Sriracha then use as a base for your porchetta sandwich.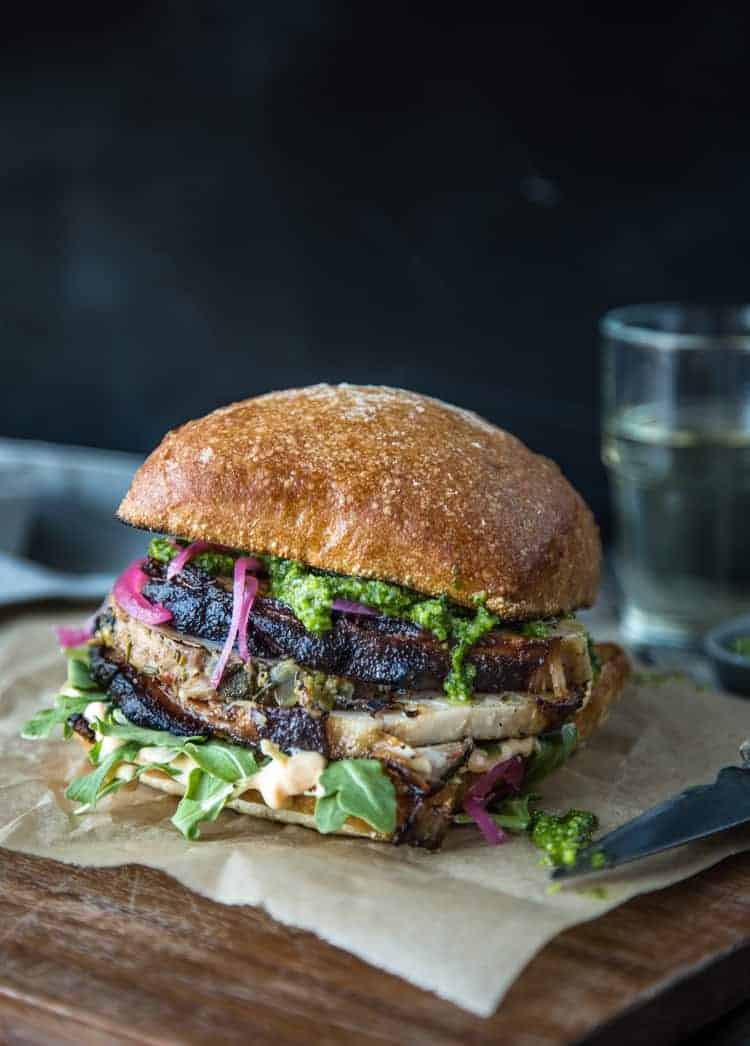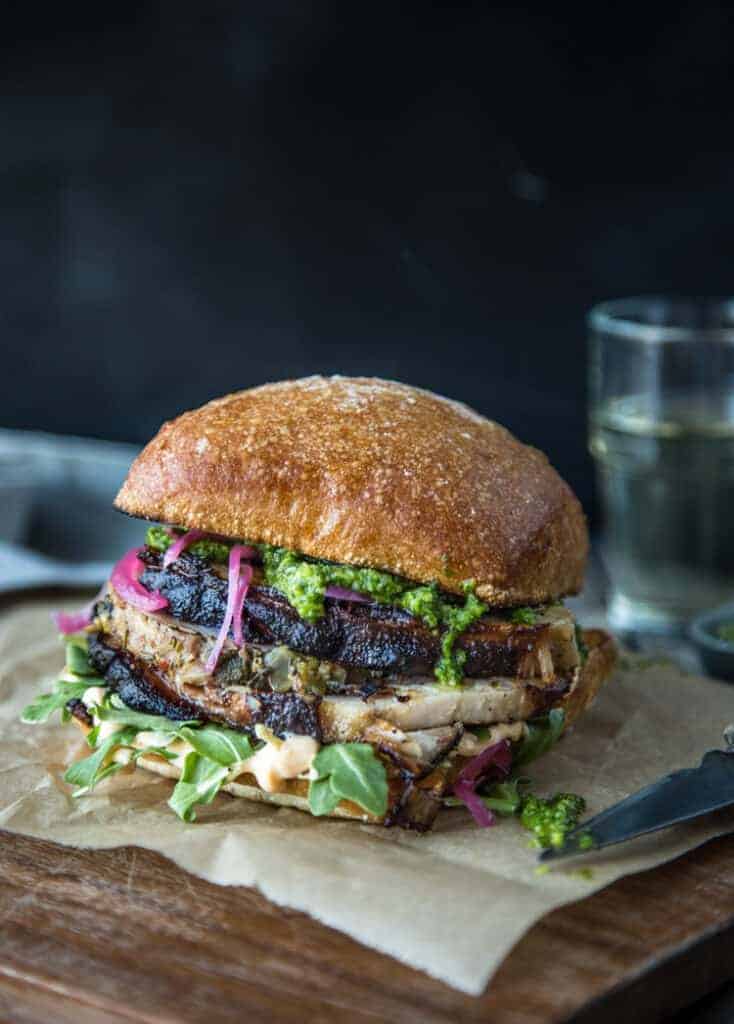 More Amazing Sandwich Recipes
---