Smoked Strawberry Shortcake on Biscuits is an over-the-top delicious dessert that you and your friends are going to go crazy for!
Smoked strawberries make for a great twist on this summer classic.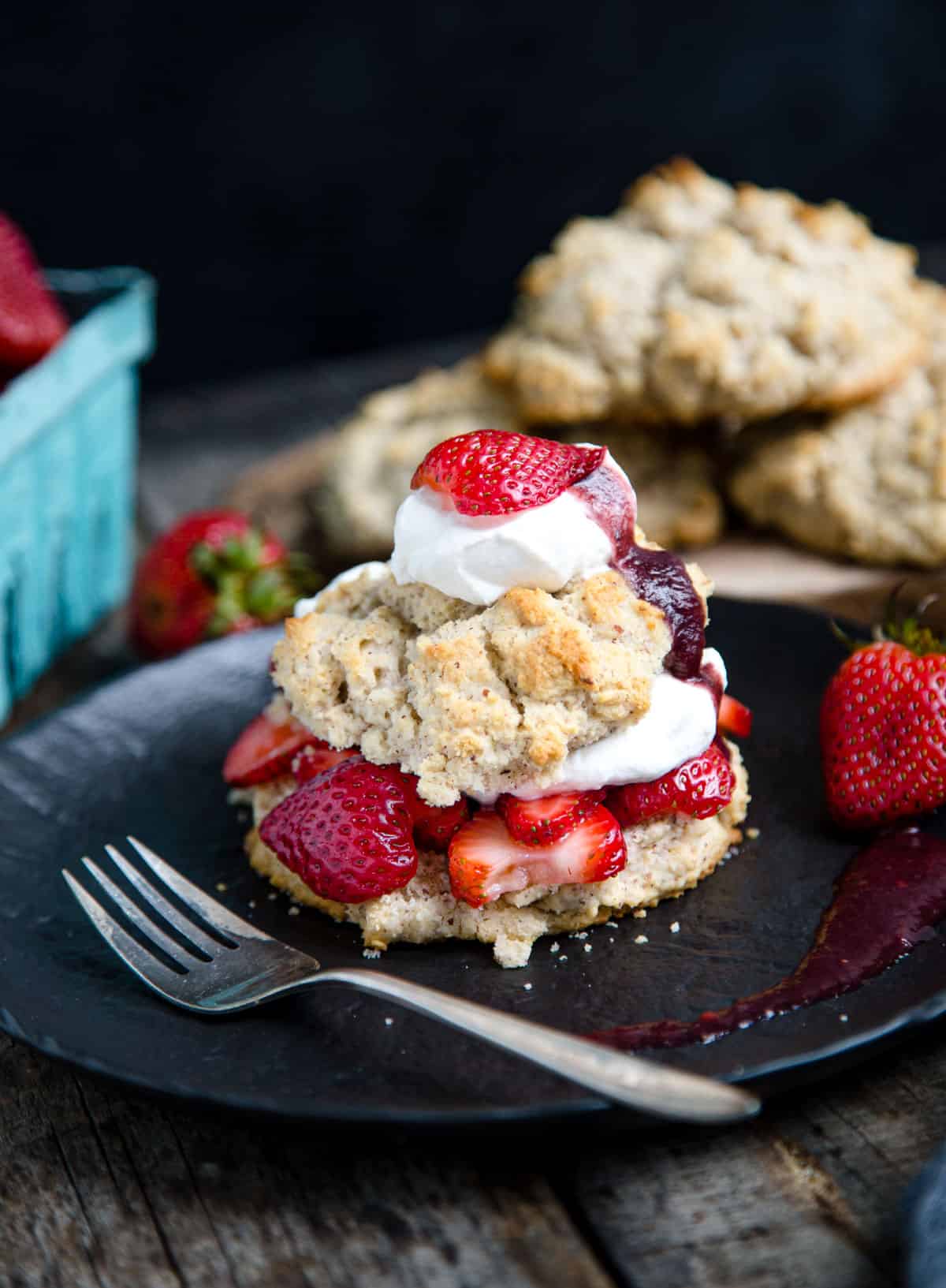 Strawberry season has to be one of my favorite times of the year. Living in the country we are surrounded by U-pick berry farms, making my kiddos happy campers. I put them to work picking berries, and we all win!
Strawberry shortcake is summer treat no kid should be denied. And these have a smoky twist.
We smoke strawberries, and use those smoked strawberries to make a sweet and smoky jam that will be used to top biscuits (vs the traditional spongecake).
Add some freshly macerated strawberry slices and top with homemade whipped cream? Yes please. Or if you are really nerdy, go with our Smoked Whipped Cream.
Now, I'm not gonna lie, this recipe takes some time. But believe me it's worth every minute you put into it. And if you're planning to use the smoker to cook up your dinner anyways, why not maximize the real estate by adding some strawberries? They don't take up much space.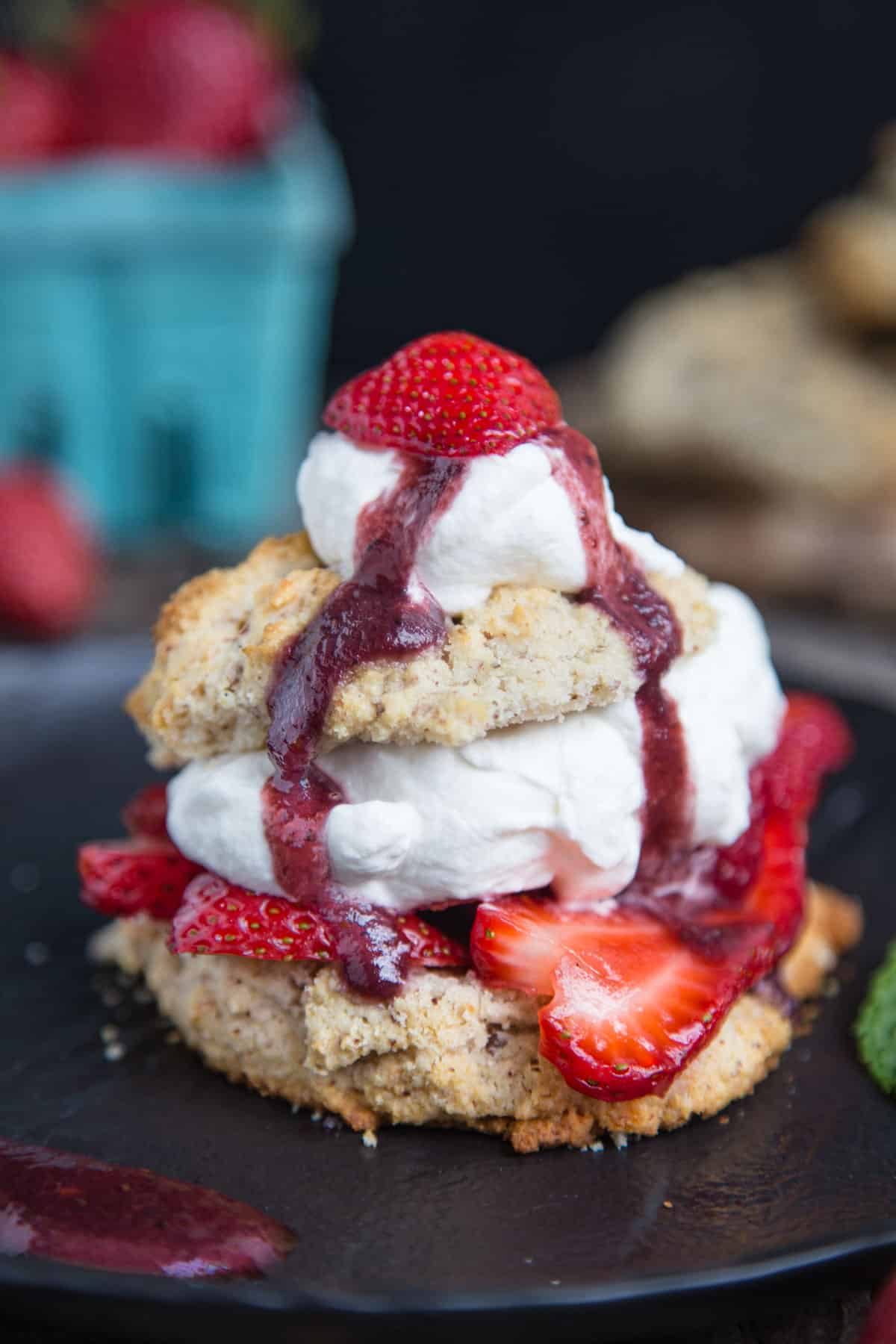 How to make Smoked Strawberry Shortcake
smoke strawberries
make smoked strawberry jam
make macerated strawberries
assemble the dessert
Smoked Strawberries
There are two ways to smoke your strawberries: smoke on a low temperature, or by cold smoking.
Preheat smoker targeting 200 degrees F.
Remove stems and slice strawberries in half. Place in a glass dish and place in smoker for 90 minutes. (alternatively if cold smoking, target under 80 degrees and for 2 ½ hours).
Remove from smoker and place the strawberries into a sauce pot set to medium heat, add remaining jam ingredients to make the jam.
Puree the smoked strawberry jam in a standard blender and blend until pureed.
Place the jam back into the sauce pot and simmer again to reduce.
Place in fridge to let cool, until ready to use. Should yield about 2 cups of jam. We love making the jam the day before.
Alternative: You can make the jam first (on the stovetop), then put the finished jam in a heat proof bowl and place it on the smoker for 90 minutes. This will also get you some smoke infusion. No matter how you do it, smoked strawberry jam is what makes this over the top smoked strawberry shortcake so indulgent!
Biscuits
We love using a good fresh biscuit versus sponge cake. Just a personal preference. But you pick what you like. Our favorite biscuit recipe for this purpose is Ina Garten's biscuit recipe (without the cheese).
Gluten Free Biscuits: The biscuits seen in the photos are Pamela's Gluten Free Drop Biscuits. Our kids are GF so we cook exclusively GF for them in our house. This is a quick and easy gluten free biscuit recipe we use frequently.
Macerated Strawberries
Macerating (or softening) the strawberries will add flavor and texture.
Remove stems of strawberries and cut in small wedges. We get four per strawberry.
Place in a large bowl, add sugar and freshly squeezed lemon
Cover and place in the refrigerator for 30 minutes.
This will soften the strawberries, add a touch more sweet and the lemon enhances the delicious sweet strawberry flavor.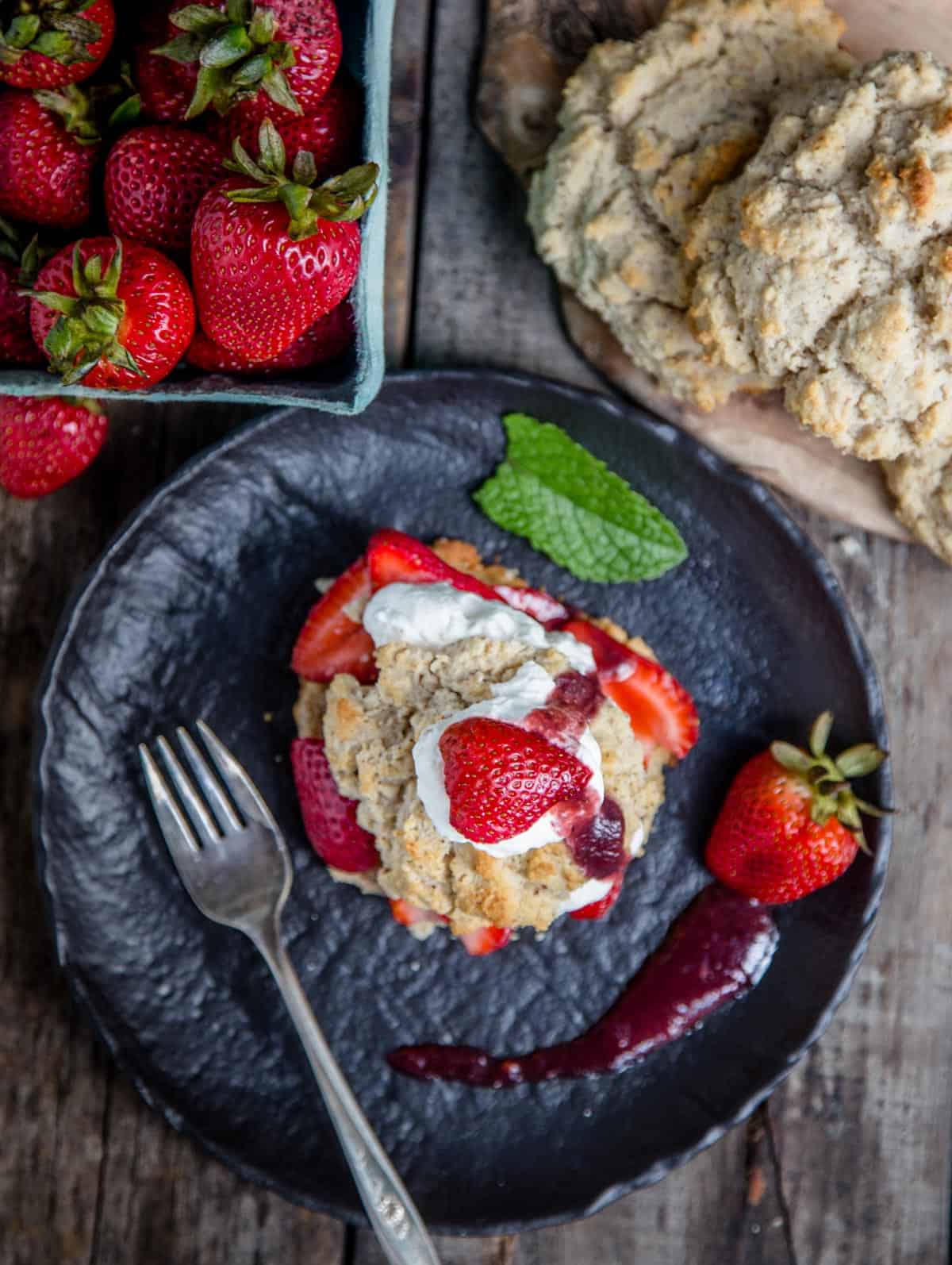 Whipped Cream
Our smoked whipped cream is pretty darn awesome. But if you don't have the time you can just make a traditional whipped cream. Just grab a small carton of heavy cream, add some sugar and vanilla extract and whisk in a stand mixer.
Chef Tip – Place the metal mixing bowl in the freezer for five minutes to get it cold. It speeds up the whipping process.
Constructing Smoked Strawberry Shortcakes
Slice the biscuit in half.
Layer with macerated strawberries and then a little jam.
Add whipped cream.
Pop the top of the biscuit back.
Add more whipped cream and then one macerated strawberry and a drizzle of smoked strawberry jam.
Optional: Finely diced mint is a great topping.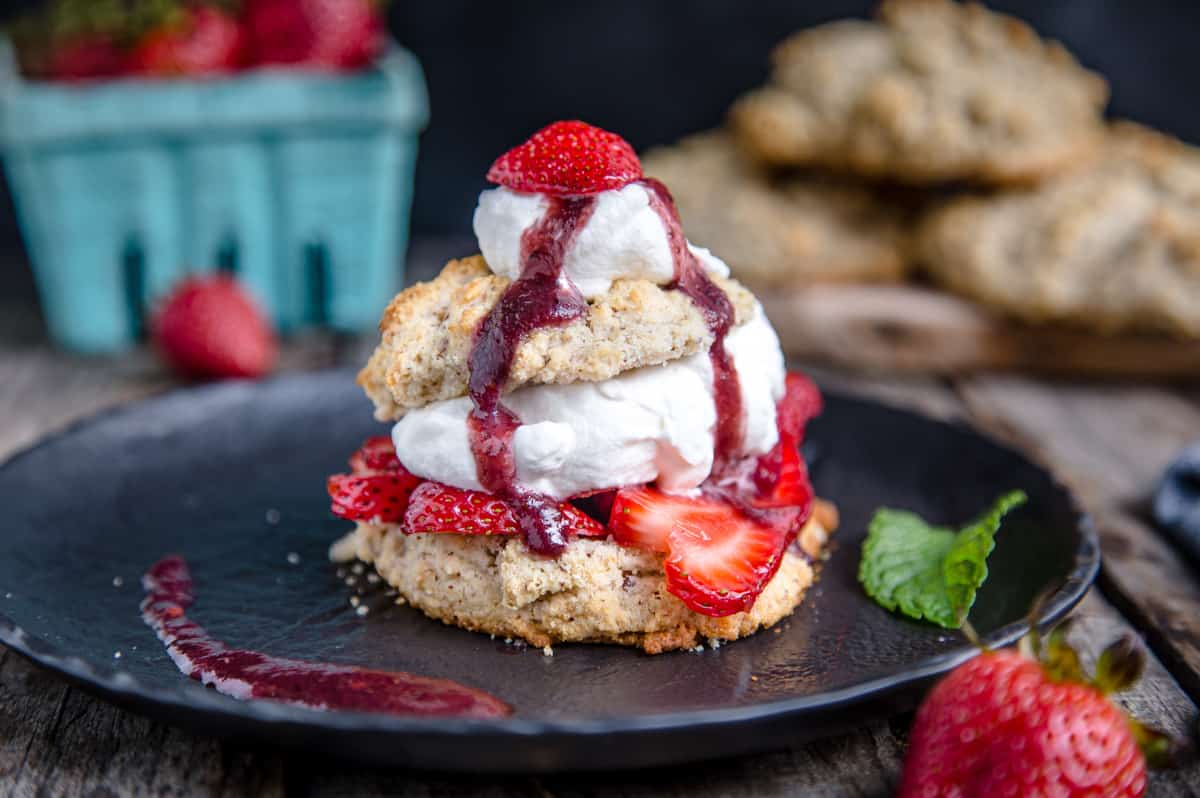 More Dessert Recipes for your Smoker
Smoked Strawberry Shortcake on Biscuits
*This post was originally published in June 2014, and updated in June 2020 with new photos and more details to the recipe.
This post may contain affiliate links. This means if you click on the link, we may receive a small commission if you purchase through the link. We partner with brands we know and love and use and it helps keep the blog going!
---