Ever wonder what to pair with a great steak other than Cabernet Sauvignon? I've listed some of my favorites, and you might be surprised.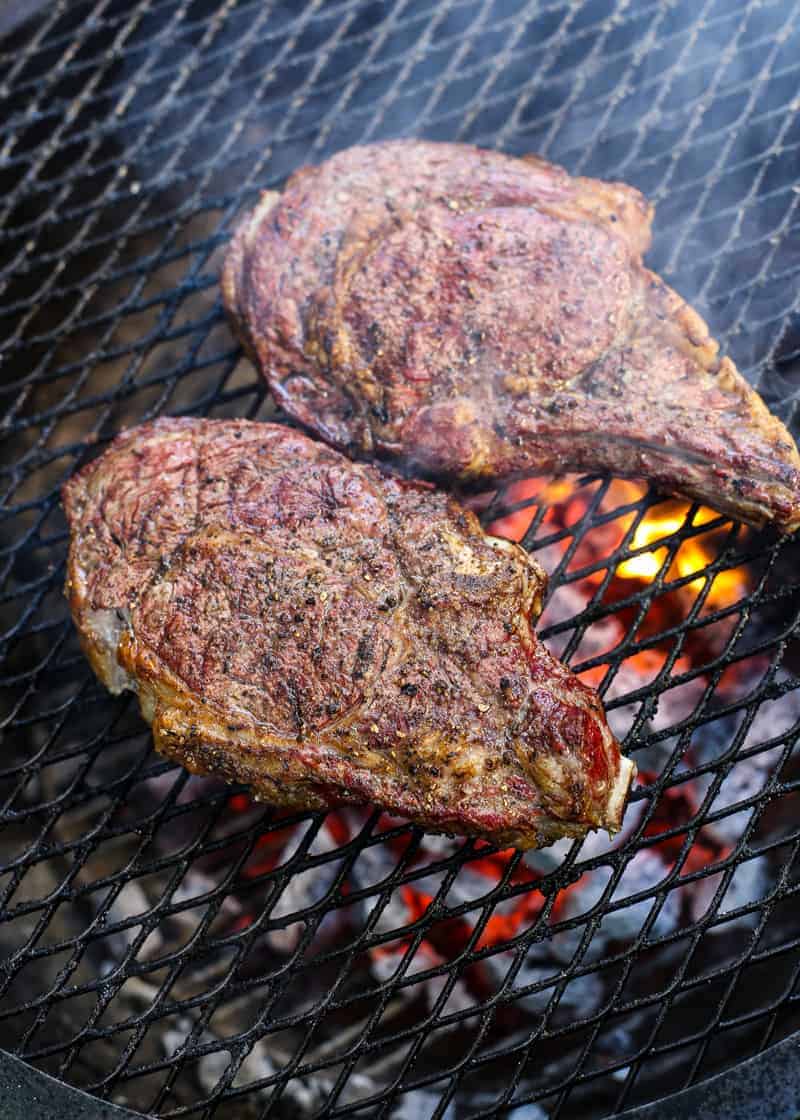 When it comes to pairing wine with a great steak most articles will go for the easy pairing – Cabernet Sauvignon – and there's a good reason for this (more on that below).
But in reality there are many wines will work with great steak. And since Italy has hundreds of varietals to choose from we thought we'd focus strictly on some of our favorite Italian red wines that we love with steak.
Fun facts: Italy is comprised of 20 regions, 590 indigenous grape varieties, 300+ DOC wines, 74 DOCG, with a 4,000-year history of grape cultivating! That means there's something for everyone, and with so much history behind the country, they certainly know what they're doing. And to me, that means finding wines of very high quality that can pair with anything I want them to, including meat.
And with so much variety why only reach for an Italian red when you're eating pasta or pizza? Consider it for your next steak night and I promise you will be pleased!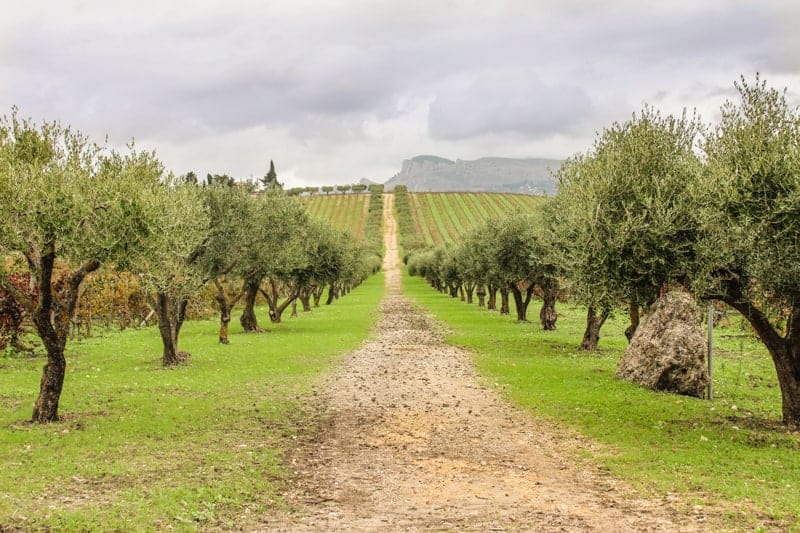 What to consider when pairing Italian Red Wine with Steak
A steak that has a good deal of fat or sear generally lends itself to a bold red wine high in tannins. This is why Cabernet Sauvignon is a typical choice, because they tend to be very tannic. A wine high in tannin works well with a fatty cut of beef because the strong tannins will soften with the fattiness of the meat, and the bold flavors of the wine will stand up to the intensity of the juicy flavorful meat.
The longer you cook the steak the more the fat will render out, affecting the pairing.
When you do a reverse sear for example, and smoke it for an hour or more, much of that initial fat will render out. Your pairing options open up, as a tannic wine will be less necessary.
In general:
Pair fatty cuts that are grilled fast with bold red wines high in tannin.
Slow smoked or reverse sear with medium tannins.
Best to avoid very light bodied or delicate wines or those low in tannin as they will feel thin and tart (unless you're doing something like a Carpaccio. But that's a topic for another post). Lighter bodied, or low in tannin wines, will tend to soften and potentially lose their fruit flavor, so we generally focus on the high to medium tannin wines
Matching Italian Red Wines with the Right Steak
Ribeye Steak: We like to cook our Ribeyes using a reverse sear method, which for us means smoking the meat at low temperature first, allowing the steak to soak in sweet wood flavors, then finish hot and fast to sear the exterior and attain the flavor crust. Even with the reverse sear, a Ribeye will still have a good fat to meat ratio. Something big and smoky works for this king of steak. This where you can open that Barolo or Sagrantino di Montefalco.
Prime Rib: Prime Rib is best cooked rare, and with so much fat you have several options here too. Typically it's going to be roasted on the grill at a medium to high heat, so less of the smoky characteristic. Consider a Super Tuscan, Barolo or Barbaresco, or even Aglianico.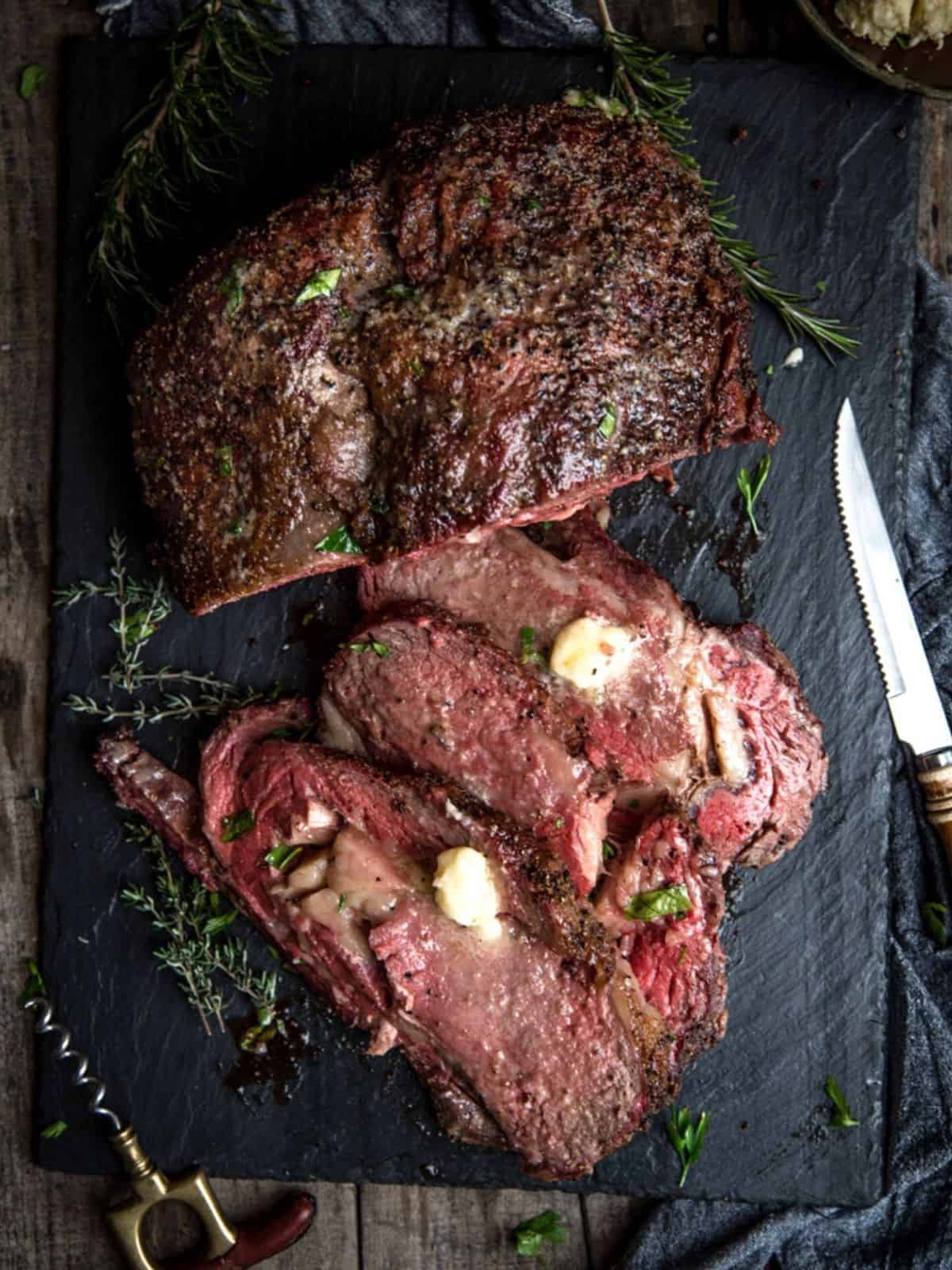 Filet Mignon: Less fat content than a ribeye, and very tender. Select a wine with higher acid and something that won't overwhelm this delicate cut like a Chianti Riserva or Montefalco Rosso.
New York Strip: Falling somewhere between the Ribeye and the Filet, a NY Strip is juicy, and mildly tender with generally less fat than a Ribeye. We like to grill a NY Strip with a coffee rub, like this, and pair it with a bolder style red with balanced acidity. Or try this New York Strip Steak with a peppercorn and bourbon sauce with a Brunello di Montalcino.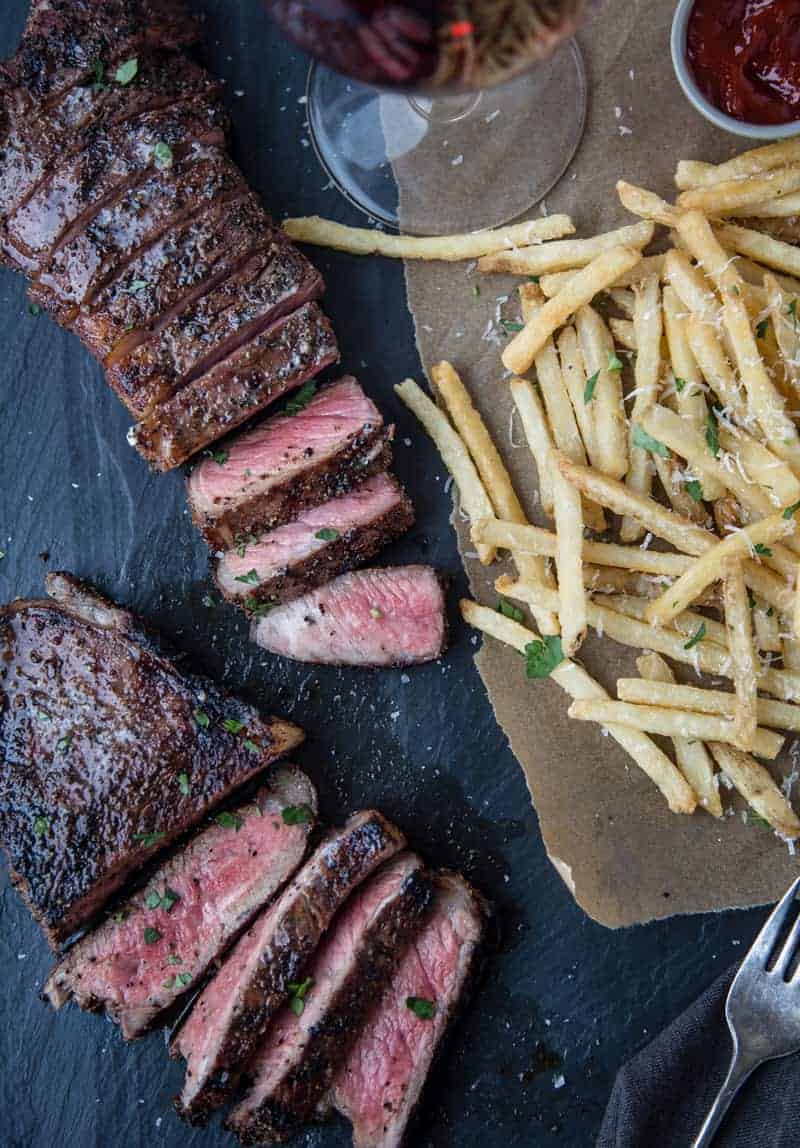 Tri Tip: Tri tip is becoming very popular (at least here on the west coast of the US). It's very lean and is often cooked fast, giving you a very tender cut of meat. You can reverse sear, smoke it slow, or grill hot and fast. Given the options, this would really balance well with your medium tannin wines or even some lighter varietals like Barbera or even Aglianico.
Skirt and Hanger Steaks: These cuts are very small and best grilled. With great marbling and cooked hot and fast, they will be ripe with beef flavor and the fat melts in your mouth. But they don't need a super tannic wine because the fat pockets are so small. Try with a Montepulciano d'Abruzzo or Chianti Classico.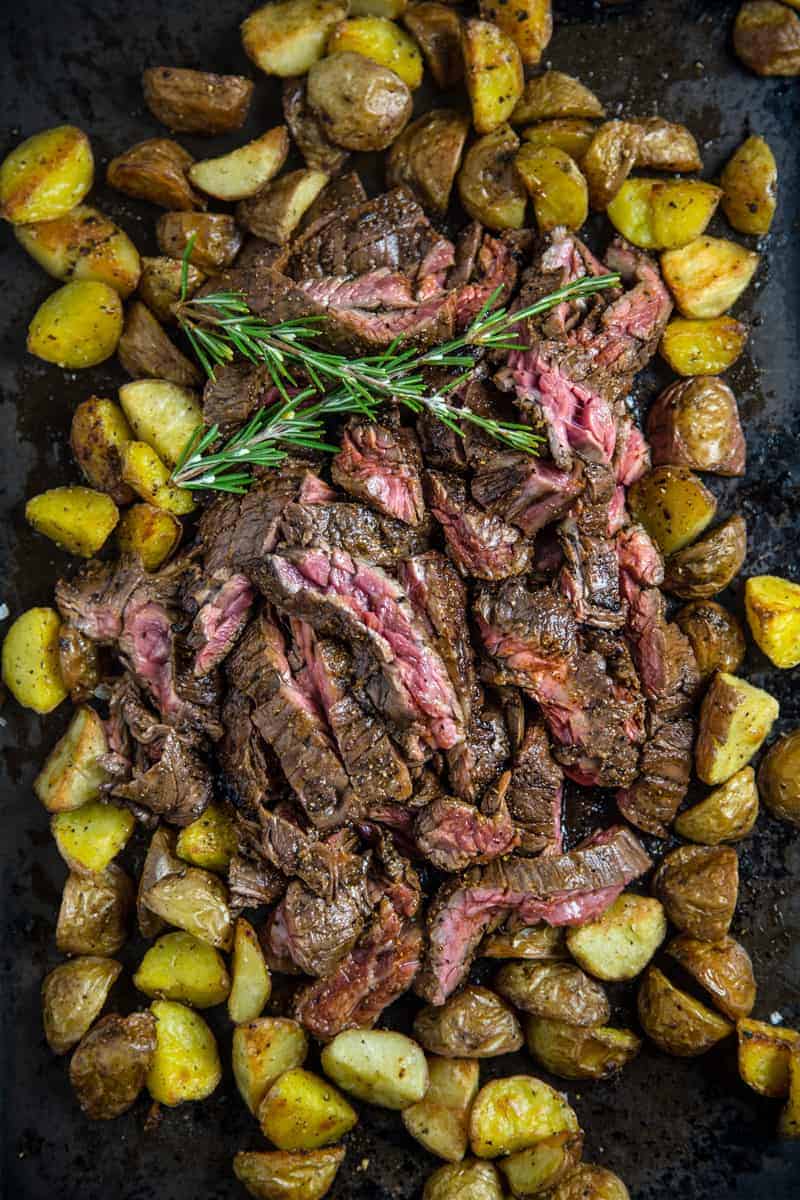 Bonus Pairing
Smoked Short Ribs in a Wine Braise: While not technically a grilled steak, this slow smoked beef is my all-time favorite and one that is crazy good with a younger Barolo or Barbaresco. Find the recipe here.
Dry Aged Steak with Amarone: Dry-aged beef is beef (quite often strip or ribeye) that has been hung or placed on a rack to dry out for several weeks (usually a minimum of 4 weeks, or 28 days). Dry aged steaks of all types take on a sweeter characteristic, something that work well with wines with rich fruit and earth tones such as Amarone.
Amarone is dry red wine made from dried ("passito") grapes, produced in northeastern Italy's Veneto region. This is a very fun and interesting pairing. For more on this pairing see this article.
Italian Red Wines to Know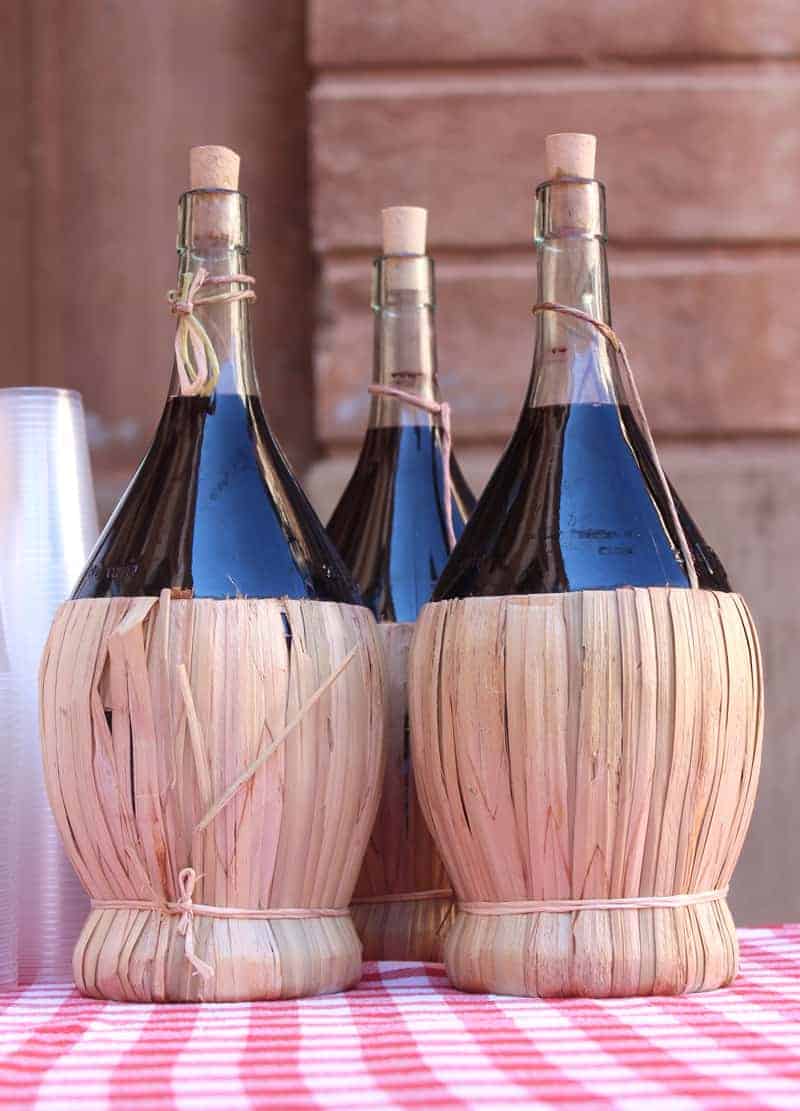 Sangiovese: Italy's best-known red grape grows throughout the country, but is best known as the grape used in Chianti. Sangiovese is known for its high acidity, black cherry and strawberry flavors and medium tannins. Wines made from Sangiovese vary from region to region, but generally you can pair with a wide variety of foods, and they would be my choice for this Wine Marinated Skirt Steak.
Barbera: From the Piedmont region, these tend to get bulked into simple and everyday wines, but they can be so much more. Low in tannins, but rich in dark and red berry fruit, with bright acidity. These would be great with a hanger steak or tri tip.
Nebbiolo: The grape in many of the boldest wines in Italy, this grape grows predominantly in Piedmont and is found in the famous Barolo and Barbarescos of the region. You'll find complex age worthy wines from this grape. Bold, dark red fruit, spice, licorice, and dark and earthy characteristics. Seek out for your steaks with the most complex flavors, your filets, NY and Porterhouse.
Montepulciano: Smooth and silky with dark berried fruit, medium tannins, finishing dry. Great with hanger or skirt steaks and great as a base to a marinade. This grape is predominantly grown in the Abruzzo region in Southern Italy.
Sagrantino: Found in central Italy's Umbria region in the village of Montafalco, Sagrantino makes big, bold, and serious wines high in powerful tannins balanced out by high acidity (making them age-worthy). These can be beautiful wines (especially after a few years of age) giving way to dark cherry, oak, smoke, spice and earth.
If you want to get a taste of Montefalco but don't want something so big, and don't want to wait years for it to mellow, Montefalco Rosso is what you should look for. Montefalco Rosso DOC is made with primarily Sangiovese grapes (which are widespread in the area) blended with Sagrantino, to give it structure and characteristics typical of Montefalco, and small amounts of other grapes such as Montepulciano, Merlot or Cabernet Sauvignon. They are simpler than the wines described above, but great for everyday drinking as well as more approachable.
Primitivo: Similar to Zinfandels (some say these are the same, but current research suggests that they are indeed different grapes), these wines hail from Puglia, and tend to be lush with generous fruit and spice. Not as tannic, these won't need a steak high in fat, but would do well with a leaner cut of grilled meat, especially one matched with a nice red-wine glaze.
Aglianico: This grape thrives in southwest Italy's Campania and Basilicata regions. They tend to have dark fruit with a noted savoriness with some earthy and mineral undertones and a distinctive note of black pepper.
Nero d'Avola: Sicily, these wines tend to be fruity in nature with loads of bright red cherry, blackberry, plum, and peppery spice. They range from medium bodied and fruity to bold and robust. Great with anything from burgers to NY strips.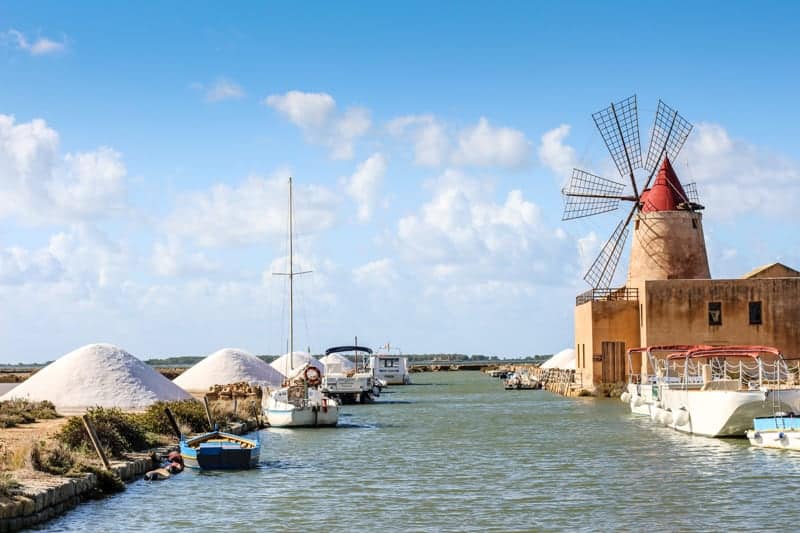 Steak Recipes to pair with Italian Wines:
Have you tried any of these pairings? What are your favorite Italian red wines to pair with steak?