Grilling Steak shouldn't be intimidating. This round up of our favorite Steak Recipes ranges from Ribeye to Tri Tip, plus some of our favorite secrets on how to grill steak perfectly every time.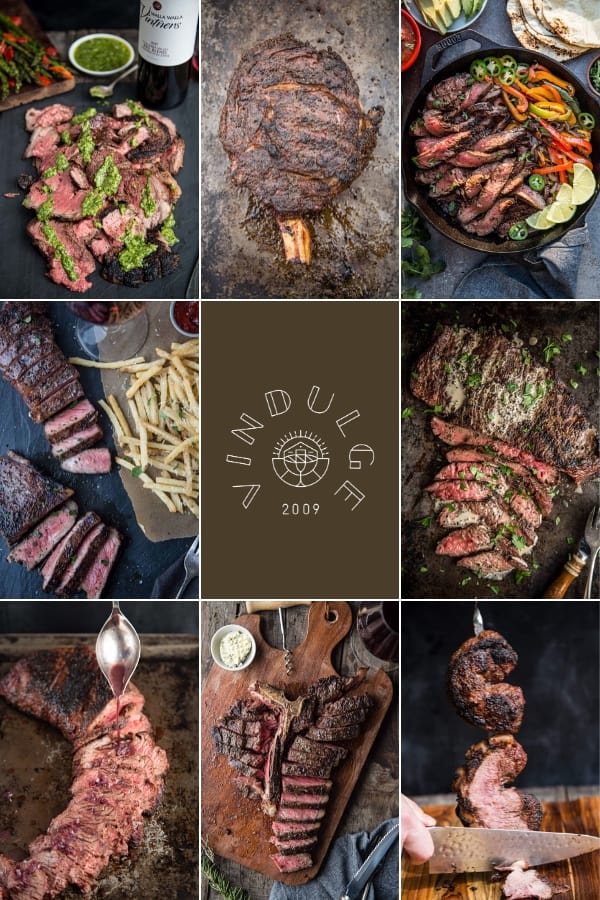 We get a lot of questions on how to grill the perfect steak. And while there are many methods to reach the desired flavor, the most important thing to focus on is cooking the steak to the proper internal temperature rather than focusing on a time-frame. A steak is done when it is done. This will depend on so many factors (size of steak, thickness, and temperature of grill, just to name a few) and will range from steak to steak. But with a few tools and techniques, you can nail the perfect steak every time following a few methods.
Jump to:
Buying Steak
An important factor to consider when grilling steak is the marbling (the white intramuscular fat that veins through the steak). Marbling equals flavor. In addition to marbling be sure to buy steaks that are at least 1 ½ inches thick for grilling. A thicker steak can handle more heat and will be harder to overcook.
Some steaks are thin, like Skirt Steak or Flank. And while those are fine, the key for thinner cuts is making sure you do not overcook the cut and consider using the two-zone method of grilling.
When we buy steak we opt for the best quality we can find, and when possible, we love using Snake River Farms and Double R Ranch Beef.
Grilling Steak
There are three types of methods we use for grilling. We find each has its place based on the cuts. You can find more details on how to grill a steak.
Direct – Grilling steak with the heat source directly under the meat. This is most often used for thinner cuts like Skirt Steak, Hanger Steak, or Flank.
Indirect – This is a method where there is the direct heat source on one side, and the other side of the grill will have no heat source. This is the most common way we cook our steaks to control the heat, avoid burning the steak and still reaching the desired finishing temperature.
Reverse Sear – This method is an amazing way to add a smoky element of flavor to a roast or larger steak cut at a low temperature and then finish over direct heat to get the sear. Awesome for large roast cuts like Tri Tip, or for really think Ribeyes or other similar cuts.
And for our go-to beef rub seasoning we like to keep it simple — Kosher salt, pepper, and granulated garlic.
We also have some great grilling recipes and details in our Cookbook Fire + Wine. Grab yourself a copy!
How about some sides? Well you really need to check out our perfectly crispy potato wedges as the ultimate side dish with steak.
---
Our Favorite Steak Recipes
This roundup of recipes is broken down by primal and butcher cuts. These can be ordered in advance from your butcher, or you can order them online for delivery. Many of the methods and flavor can be substituted with each other. Let us know some of your favorite cuts if they are missing.
Beef Rib and Loin Primal Cuts
The beef rib and loin primal has some of our favorite cuts of beef. The flavor profile of these is tender, rich and full of beefy flavor, and packed with marbling.
Ribeye Steak
Filet Mignon
New York Strip
T-Bone
A great way to add a hint of smoke to any of your thicker steak cuts.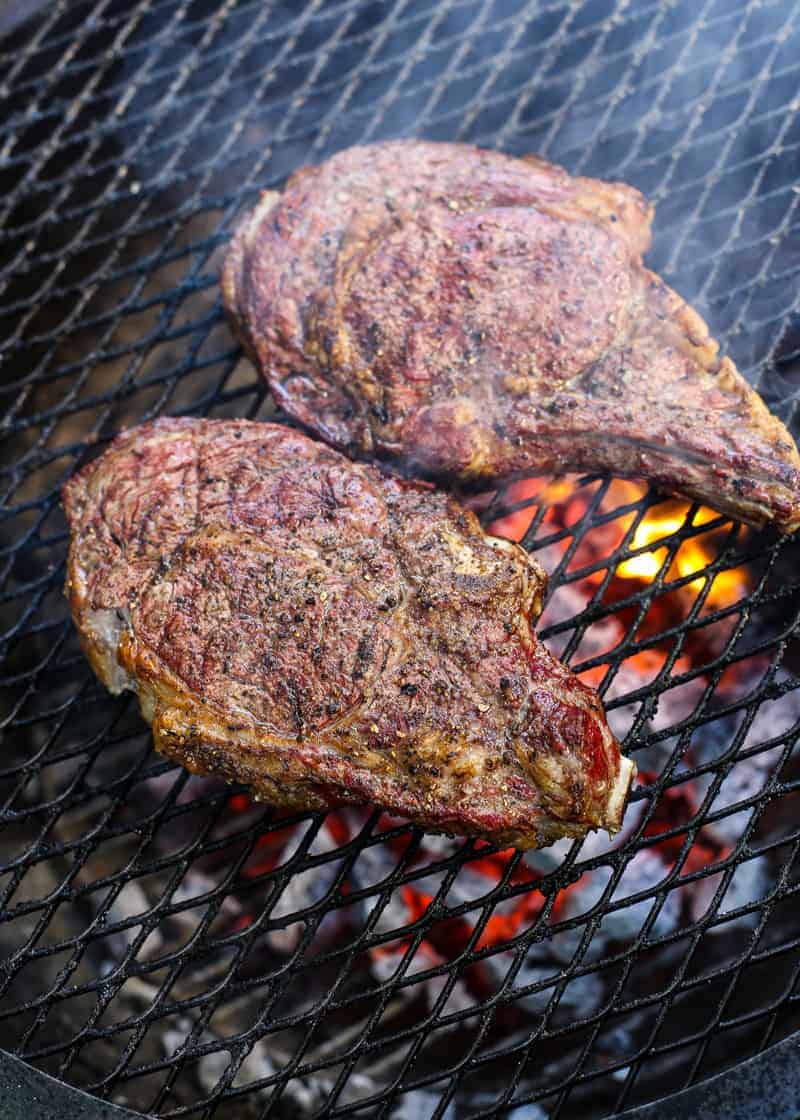 This is a very thick large bone-in ribeye with a savory and earthy coffee ancho dry rub. You can use this same recipe for a Tomahawk Steak.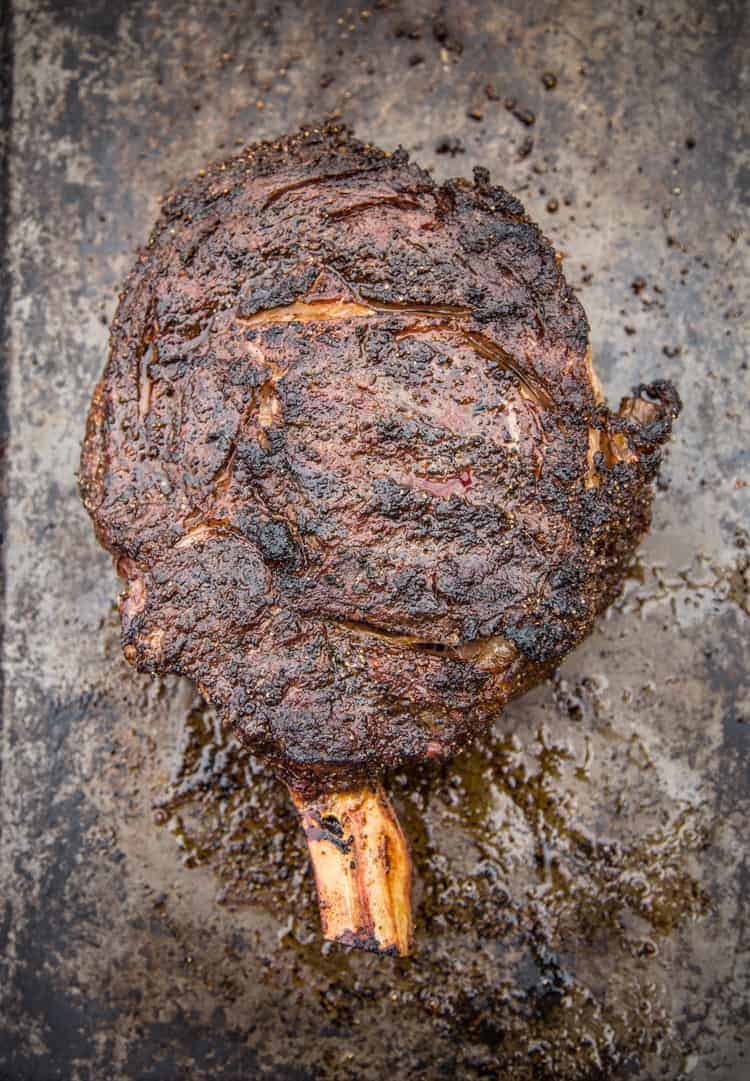 Grilled Steak on its own is amazing, but sometimes adding a unique topping can take it over the top, like Roasted Poblano Peppers. This Poblano and Corn Salsa is just the thing. The rich, sweet, fire roasted flavor will make your next steak dinner a memorable one.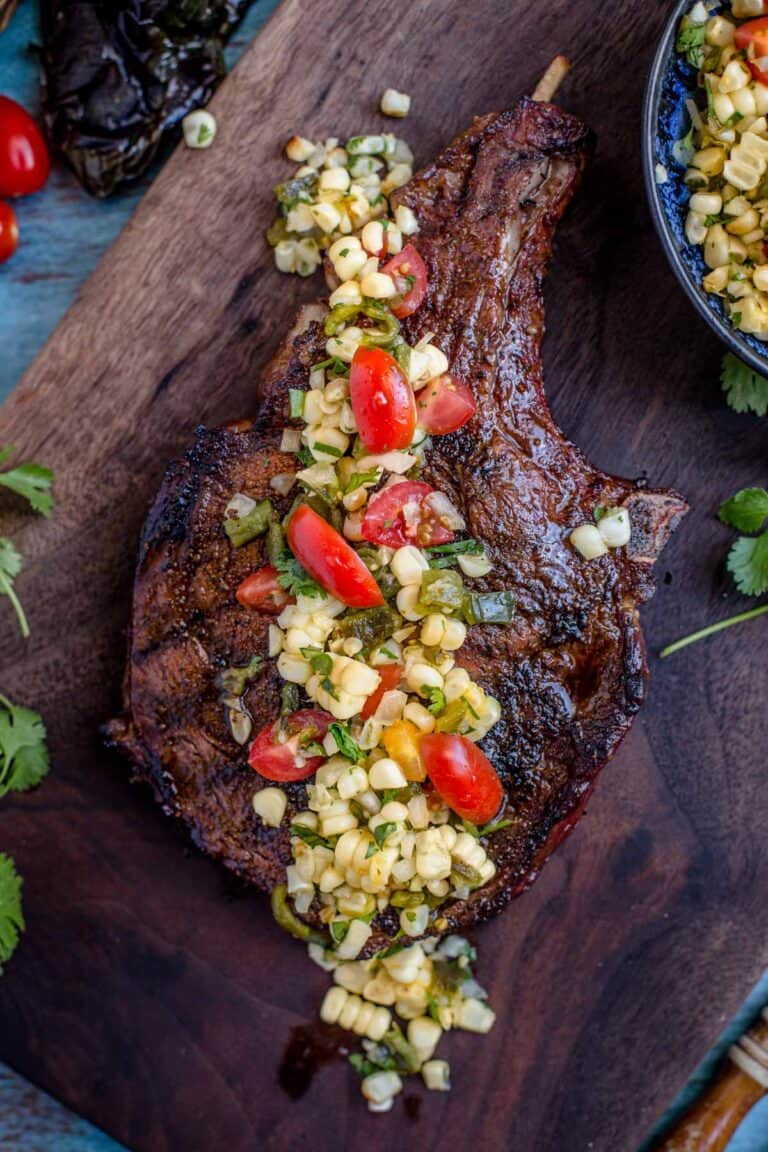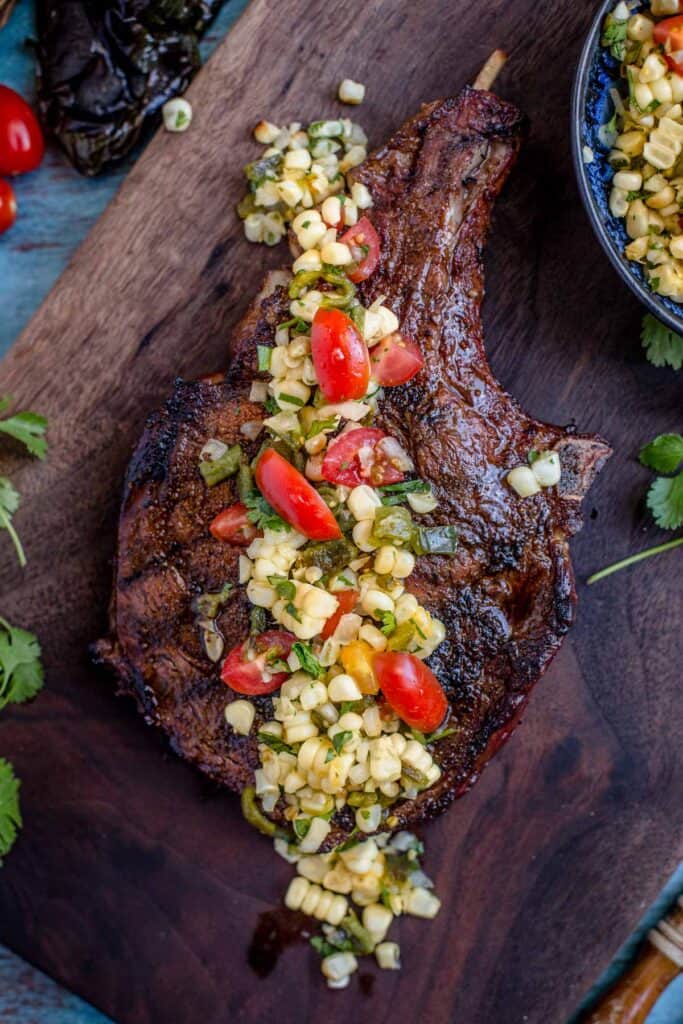 A decadent brown butter sauce with the tender and beautiful filet. This has date night or special occasion meal written all over it!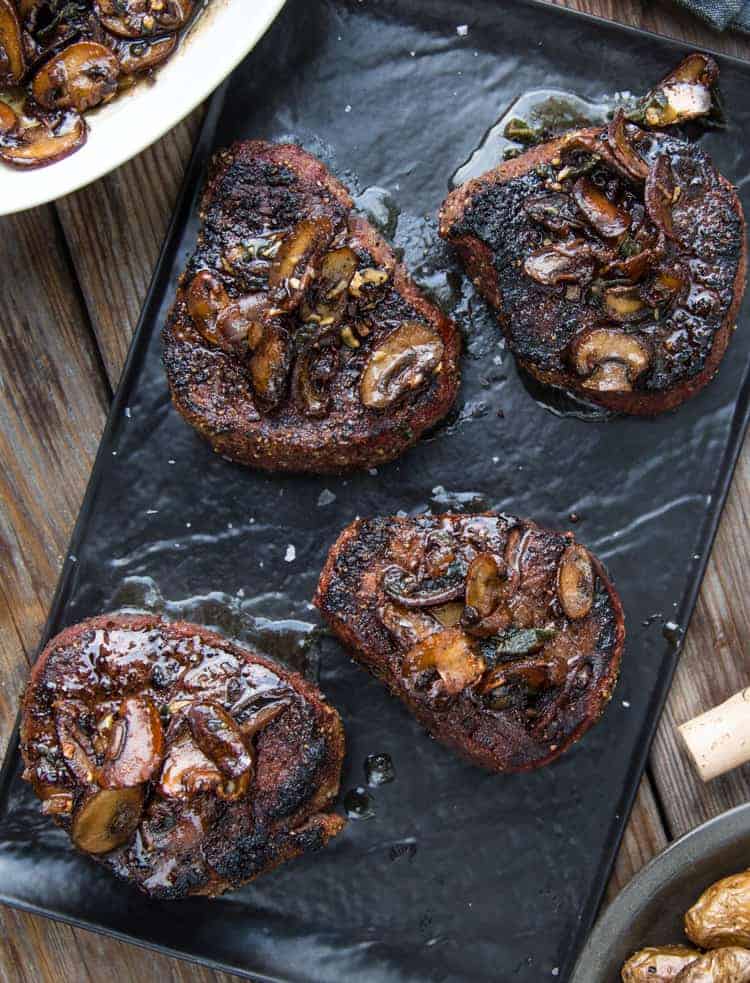 Add the classic steakhouse feel with a bacon and blue cheese topping. Secret ingredient: Caramelized Onions.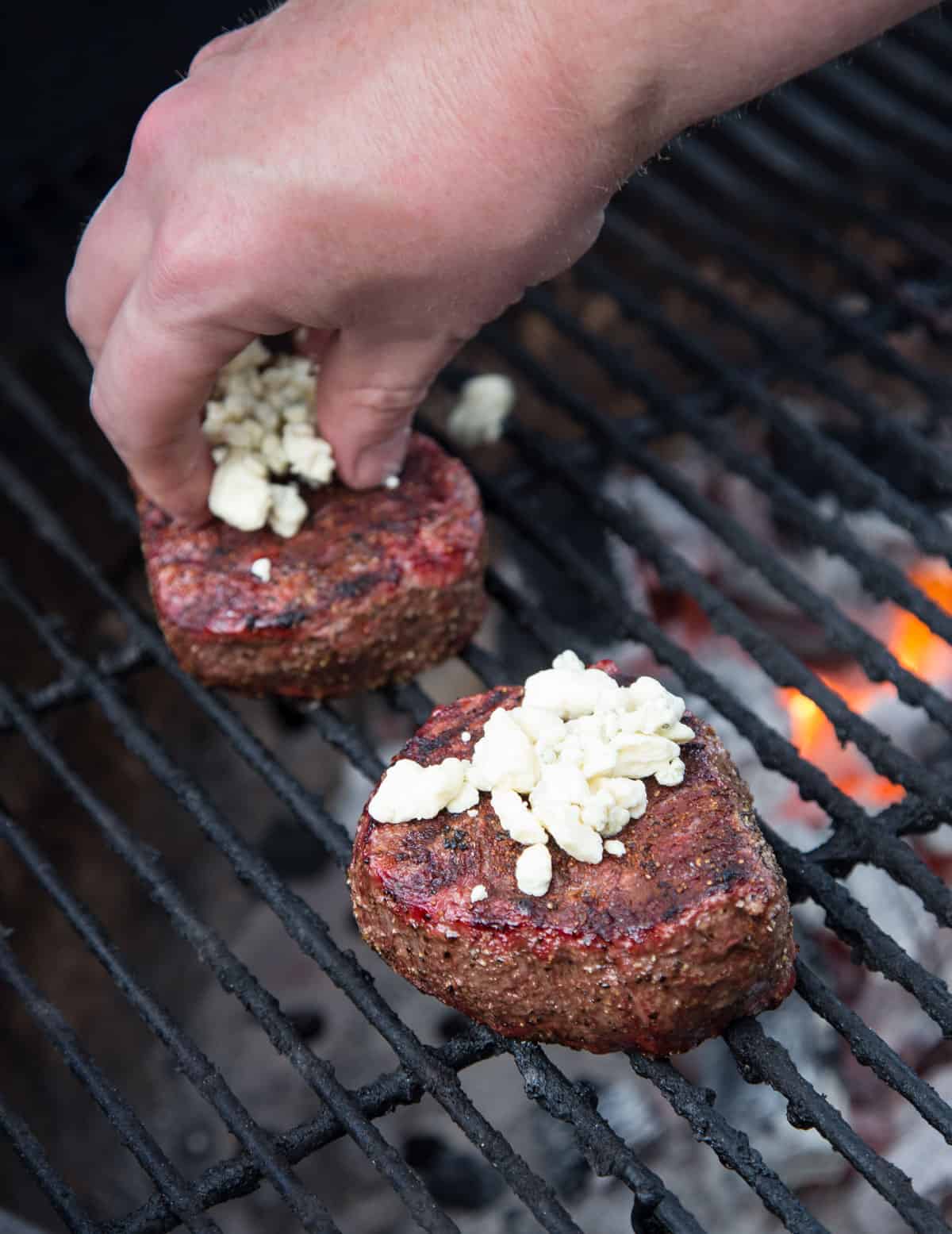 The coffee adds an awesome complex flavor while enjoying the beefy steak.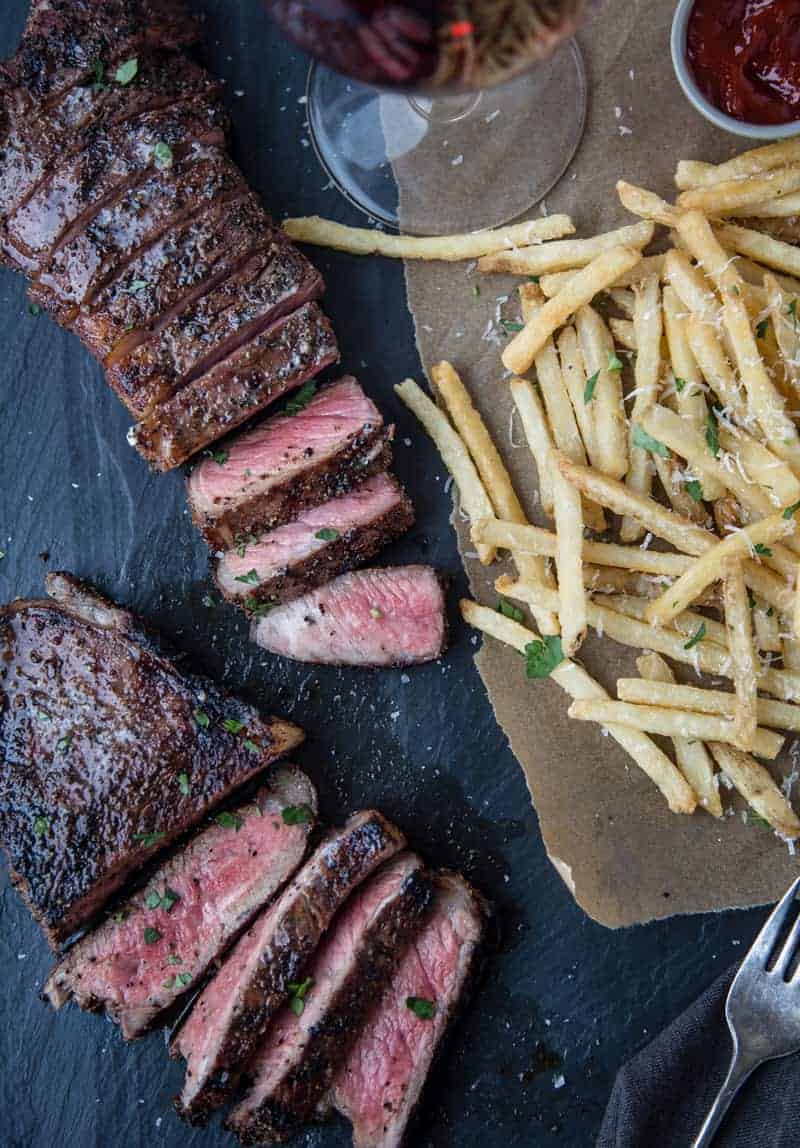 A combination of two amazing cuts. The filet and the strip loin.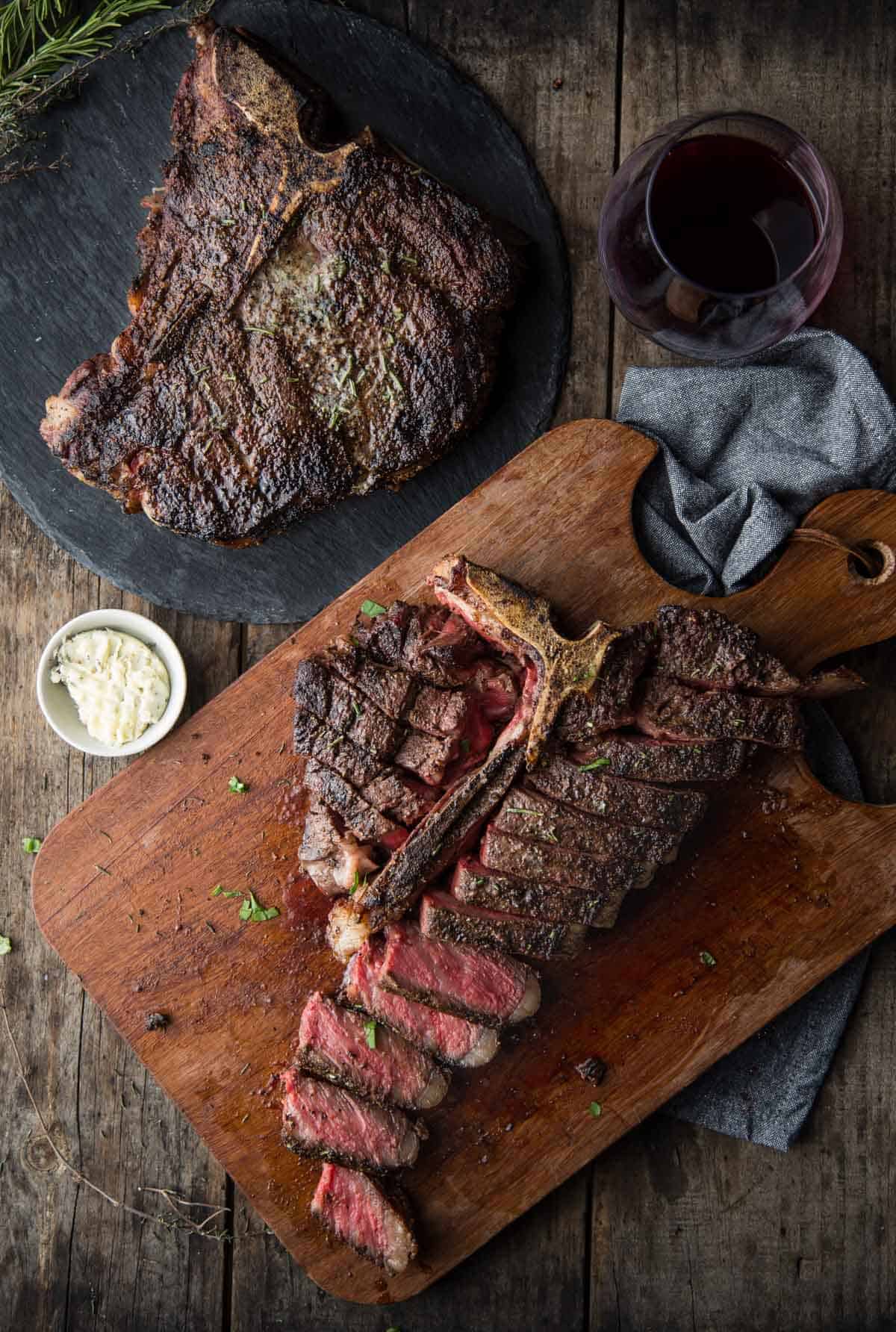 Sirloin Primal Steak Recipes
The sirloin has some amazing cuts that are tender and lean. This is also a primal that can cost a little less than the Beef Rib and Loin cuts.
Coulotte
Pichanha (South American style)
Tri Tip
Bavette
Also known as Picanha, this tender cut has an amazing rich flavor and can be purchased as a roast. Then simply cut it into steaks and grilled.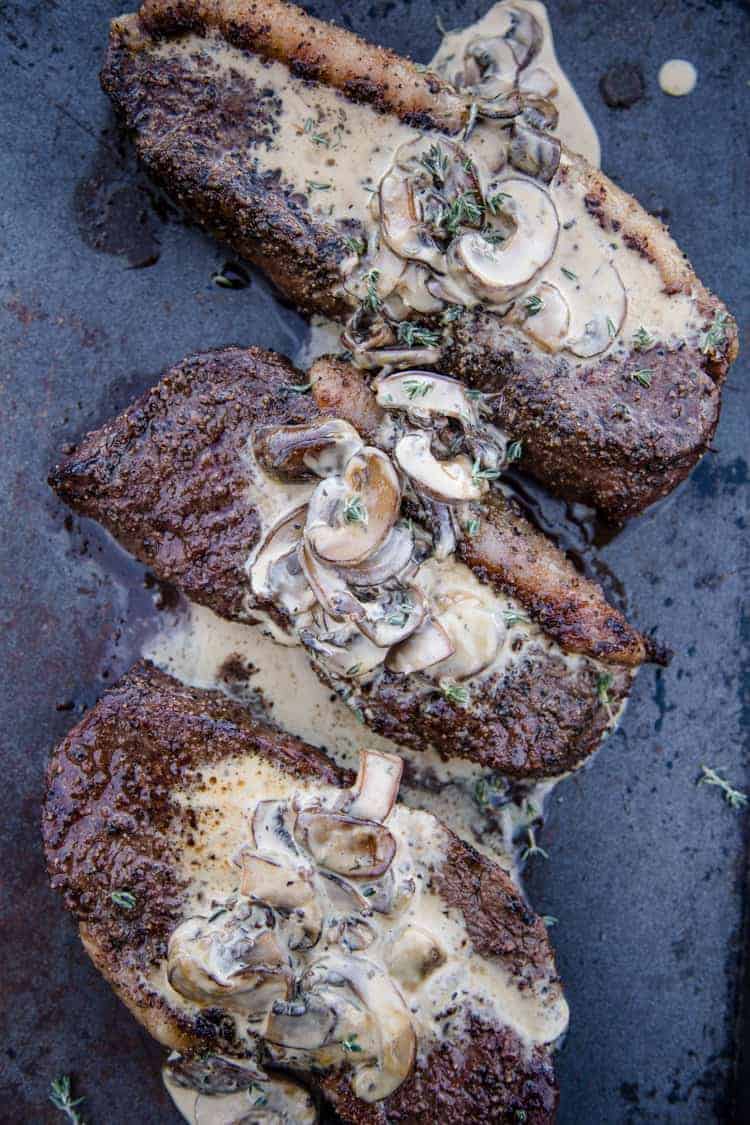 Made in the traditional South American style as a skewer, this is a show stopping recipe to serve a party.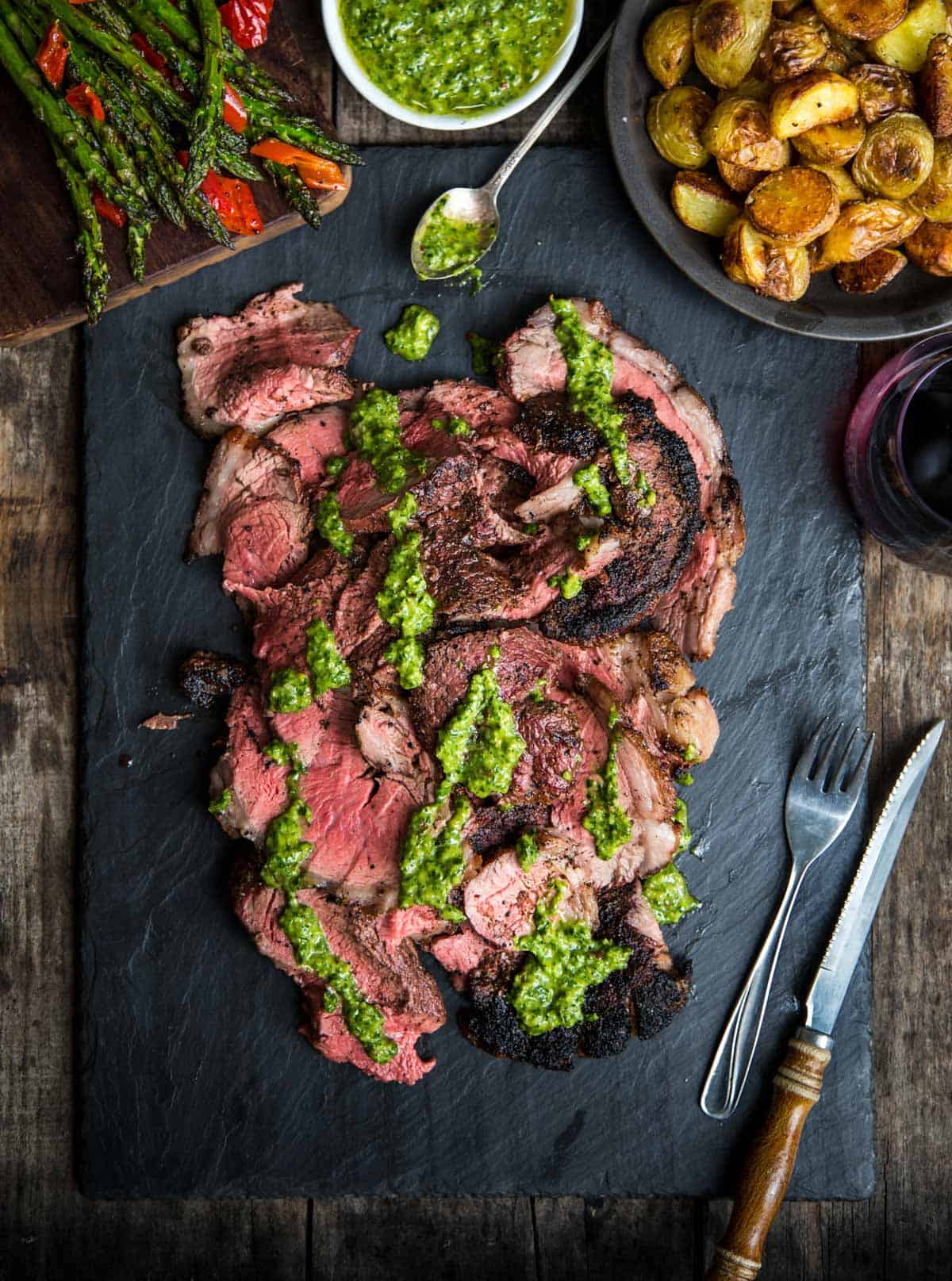 Technically it's a roast. But we're adding as a steak. Rich and flavorful sauce served over the tender and delicious tri tip.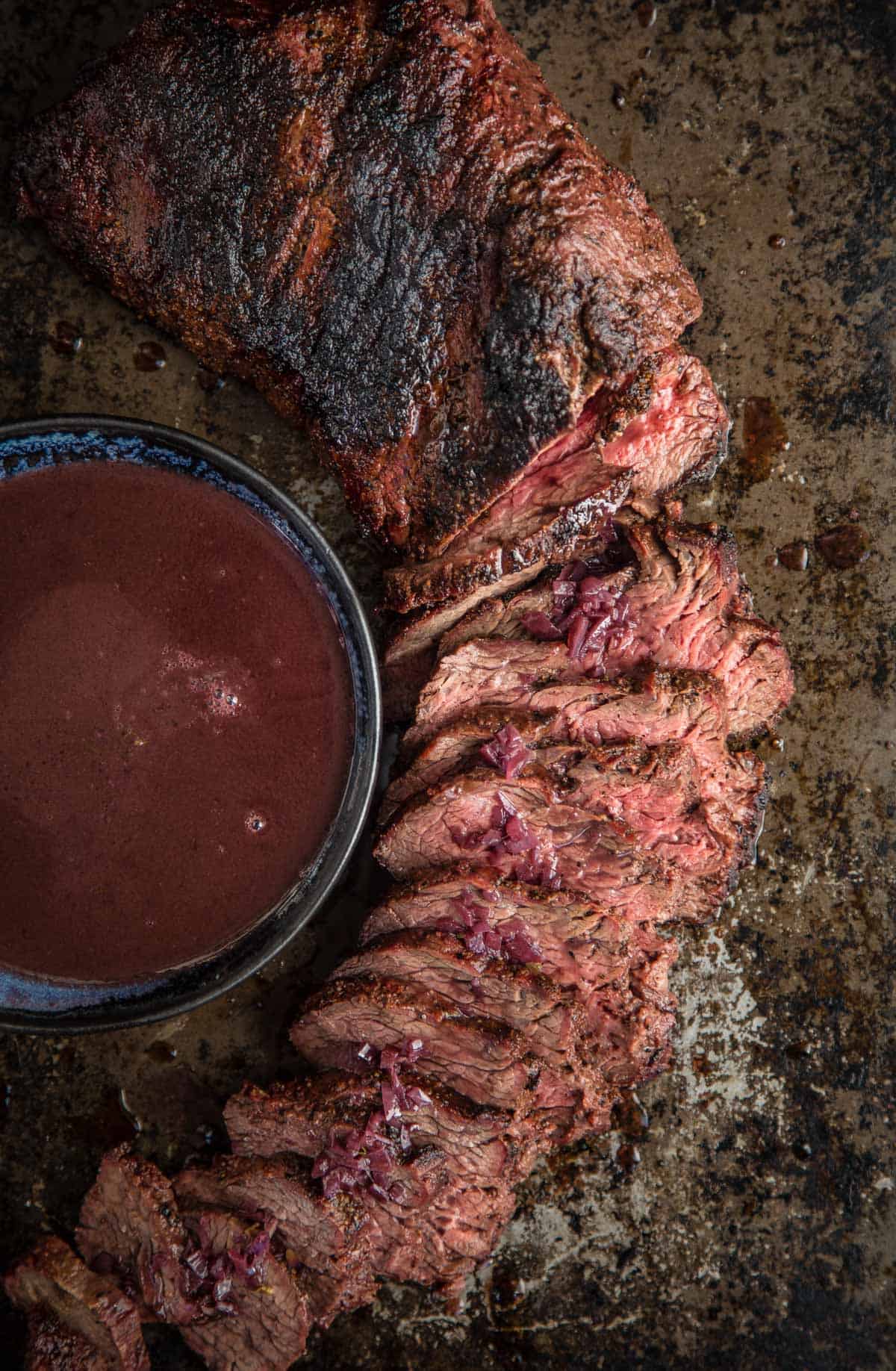 Like a flank steak, only more tender, this is a great cut from the sirloin. Served with a peppery whiskey sauce.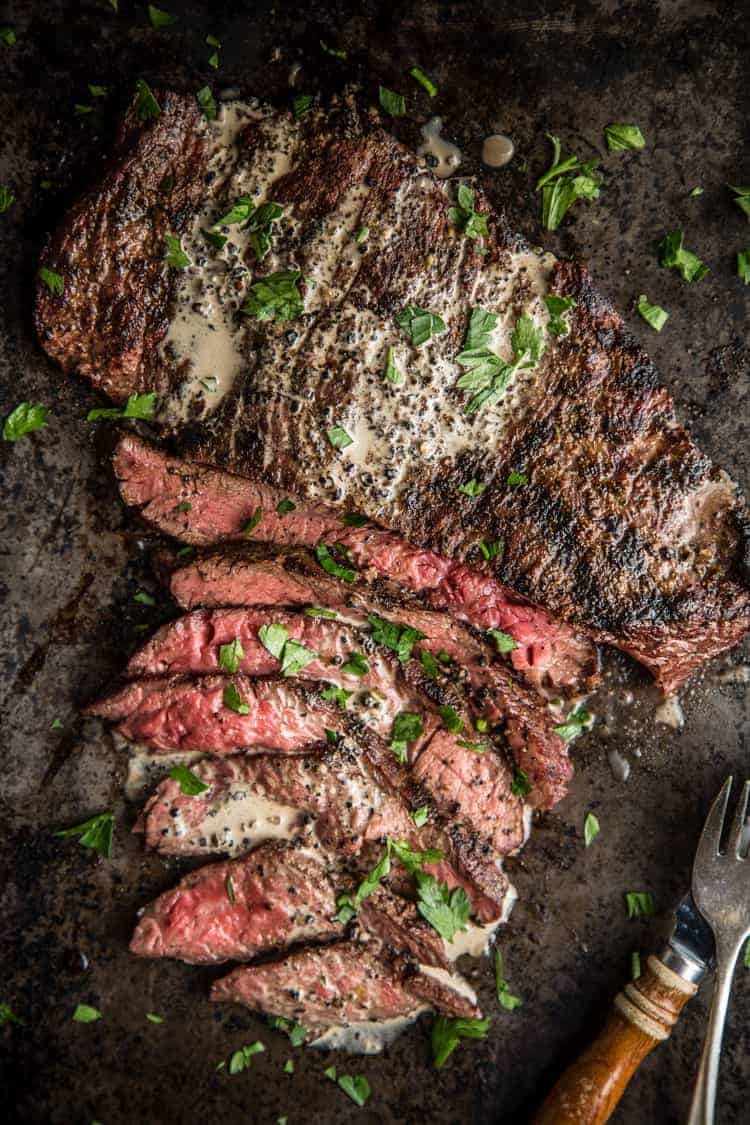 Butcher Cut Steak Recipes
Some of these are their own primal, or are a lesser known cut from other areas of the steer.
Flank Steak Fajitas
Marinated Flank Steak
Skirt Steak
Carne Asada (Skirt Steak)
Hanger Steak
Such an amazing grilled steak recipe for a crowd. Add your favorite sides for a fajita dinner.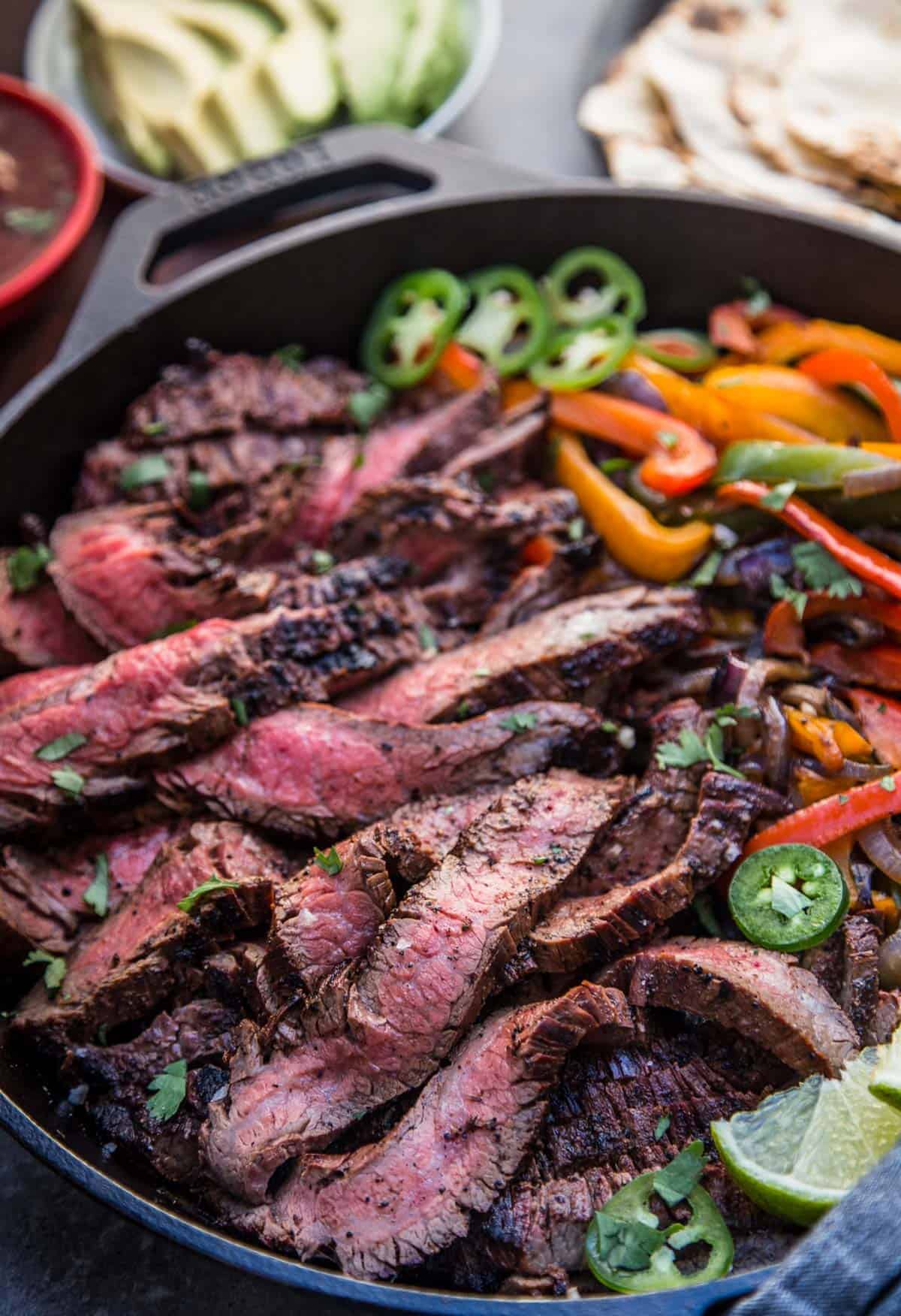 Grilled after soaking up the delicious flavor of your favorite red wine.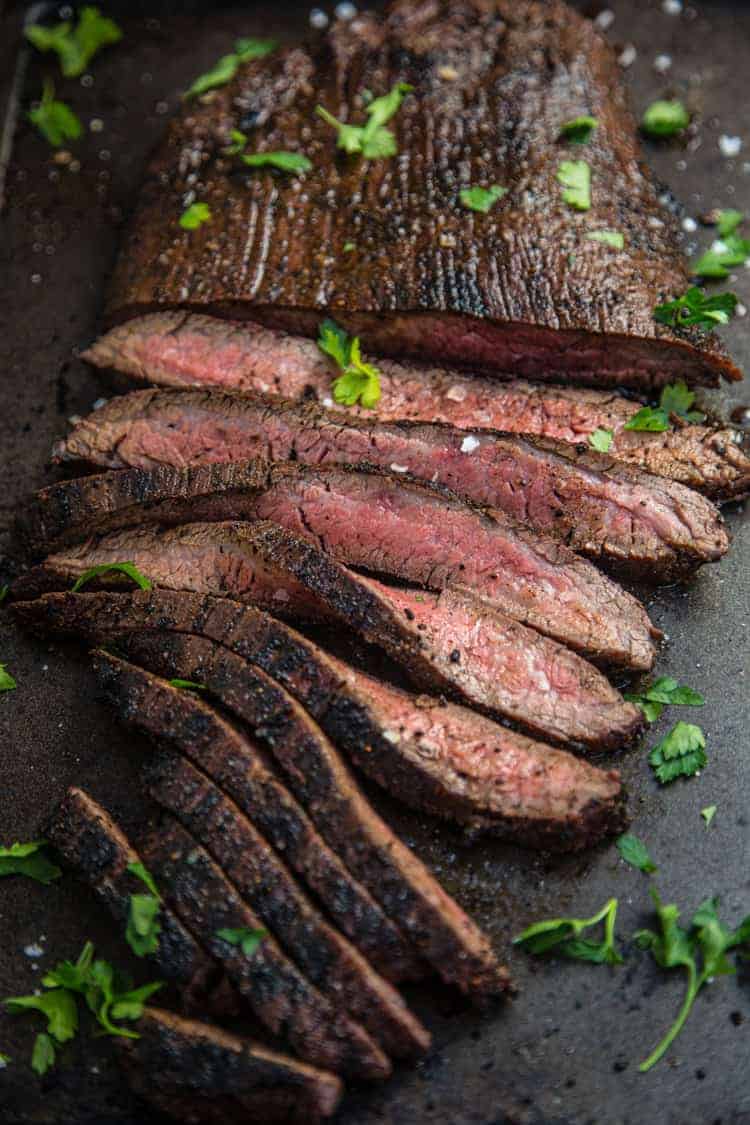 Another great cut for a marinade. We use a dry red wine and then grill hot and fast.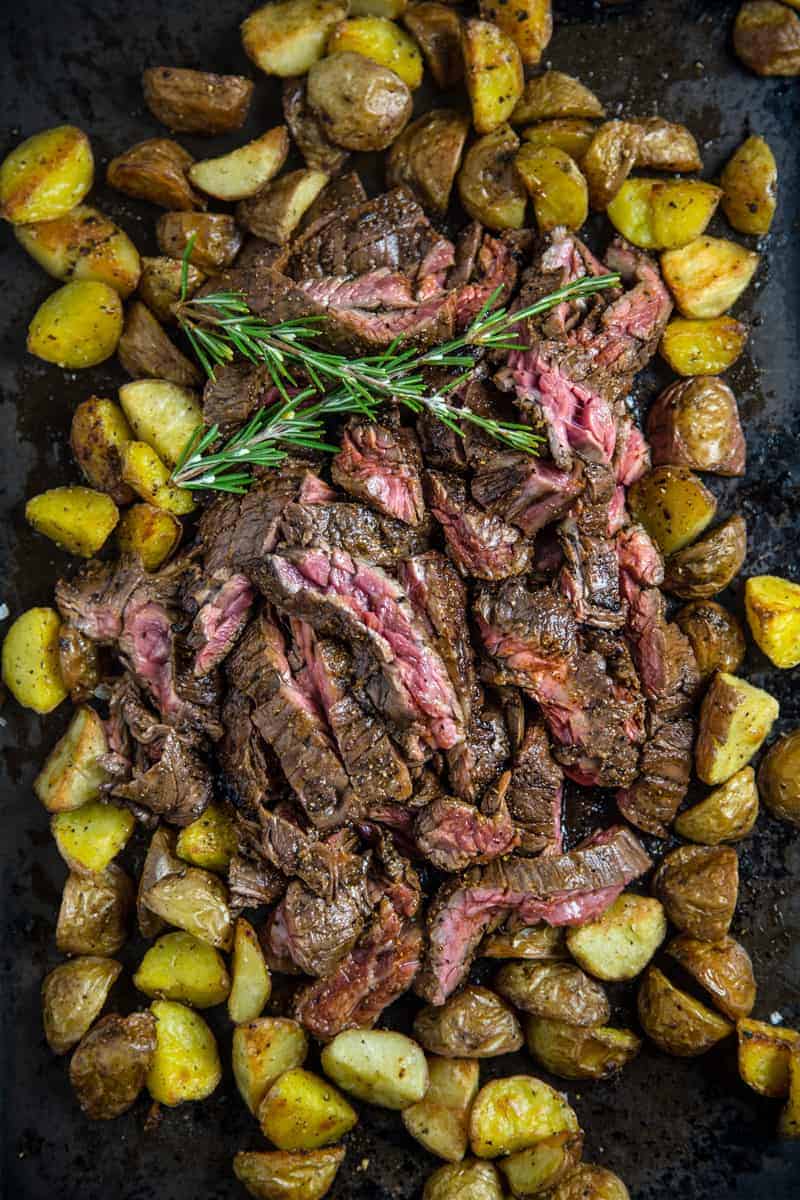 Grilled steak, specifically skirt steak, served as a taco. So good!!!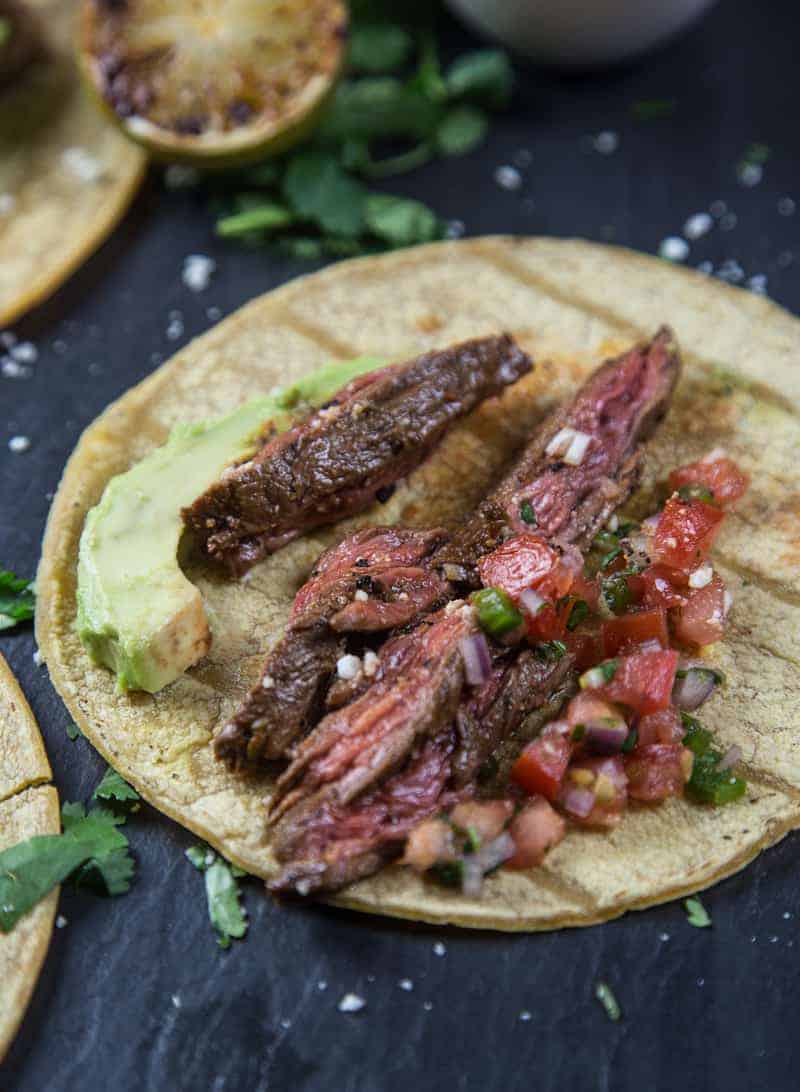 Another rich and decadent red wine sauce to finish this grilled steak. Hanger has an incredible tender texture.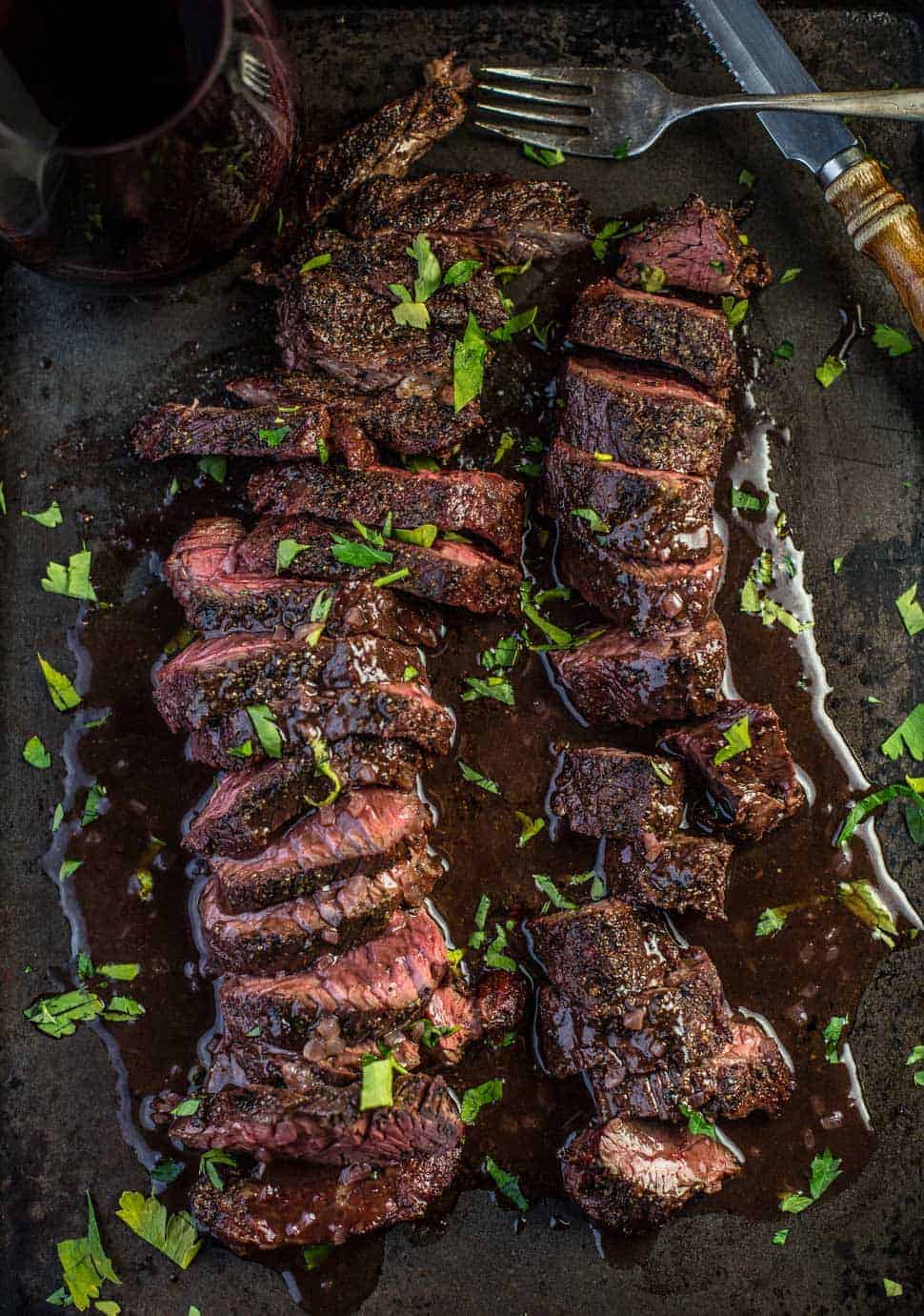 ---
Tools and Temperature
Having a good instant read thermometer is key when grilling steaks. The steak is done when the internal temperature reaches your desired internal temperature. We use a Thermoworks MK4 Thermapen as our number one tool in our grilling arsenal. A good pair of long tongs are also a necessity to have when grilling steaks.
How Long to Grill a Steak
When grilling these are the ranges we recommend. As for how long it will take to achieve the proper temperature, that will depend on grill temperature, so temperature of the internal meat is the better indicator of when steak is done. You can read more detail in our full article about steak temperature and carry over cooking.
Rare: 120-130 degrees F
Medium Rare: 130-140 degrees F
Medium: 140-150 degrees F
Medium Well: 150-160 degrees F
Well Done: 160 degrees F (and not recommended)
About Vindulge
Mary (a certified sommelier and recipe developer) and Sean (backyard pitmaster) are co-authors of the critically acclaimed cookbook, Fire + Wine, and have been creating content for the IACP nominated website Vindulge since 2009. They live in Oregon on a farm just outside Portland.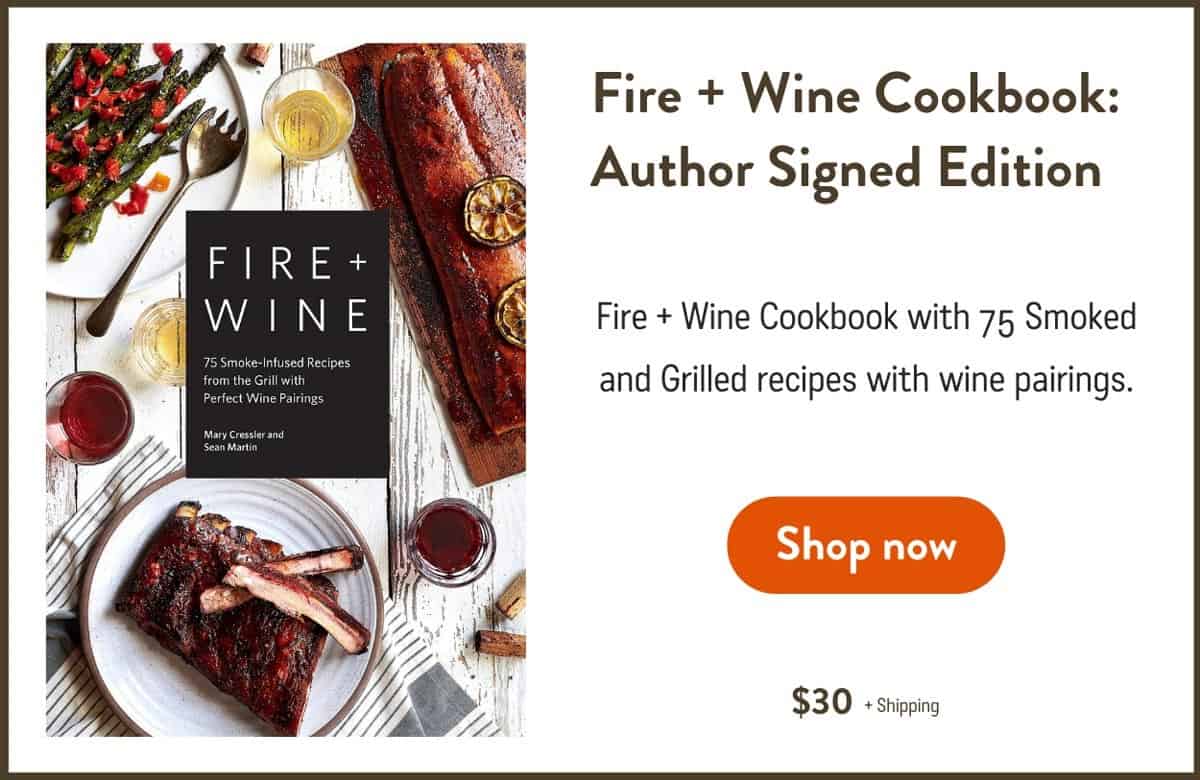 Tried this recipe? Give us a star rating and we would love to see! Mention @vindulge or use the hashtag #vindulge on all the social media handles. And consider subscribing to our newsletter where we drop all our favorite ideas and inspirations every week.
This post may contain affiliate links. This means if you click on the link, we may receive a small commission if you purchase through the link. We partner with brands we know and love and use and it helps keep the blog going!