A grape that thrives in warm, dry conditions, Grenache plays a major role in wine production in southern Europe, particularly in Spain (where it is known as Garnacha), the south of France, and some regions of Italy. Great on its own, but also as a blending grape where it is responsible for some of the world's most renowned red wines, this is one exciting grape to know. Learn more about this incredibly versatile and fascinating grape!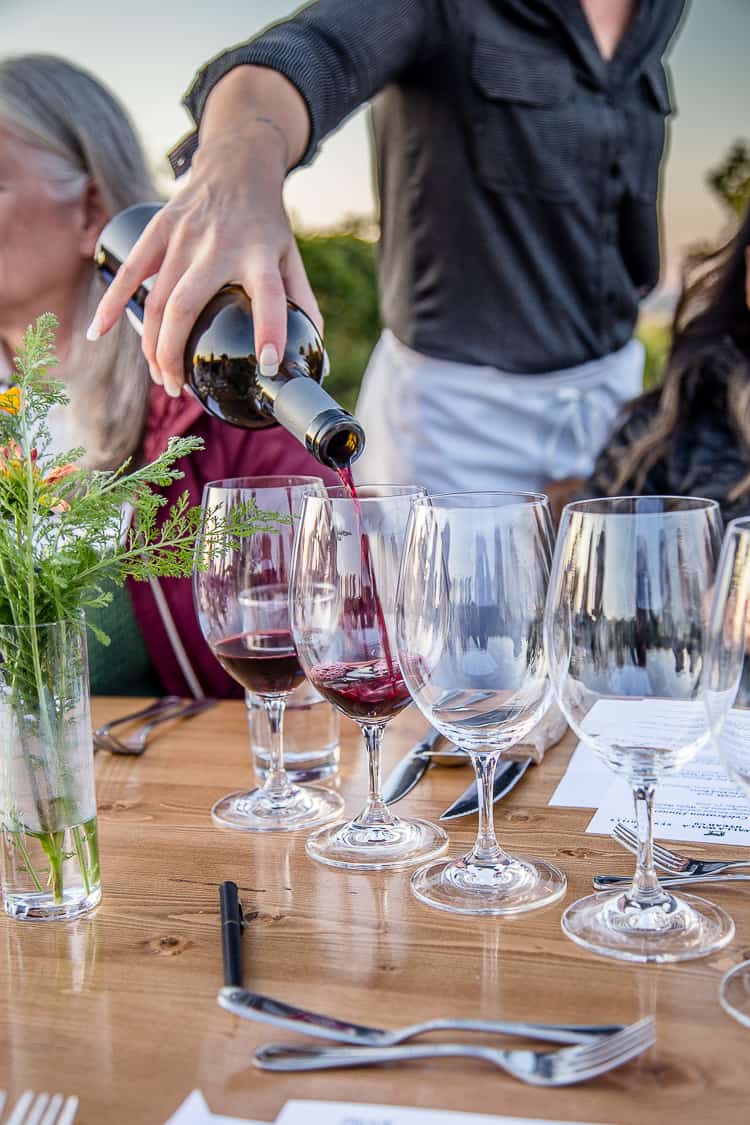 The red version of this grape, Grenache noir, is the more well-known, but Grenache blanc (a white grape that's related to Grenache noir) is regularly used in blended wines throughout France's Rhȏne Valley. The juicy fruit flavors, zingy acidity, and gentle spicy notes of Grenache wines have led to its expansion into New World wine regions like California and Australia, and its crowd pleasing qualities make it a smash hit wherever it goes (and grows).
Jump to:
A Quick Rundown
Most wine scholars believe that Grenache originated in Spain, where it's known as "Garnacha". From there, the grape made its way to the Rhȏne Valley in southern France and the island of Sardinia in Italy.
Grenache noir has a relatively thin skin in comparison to other red grapes, and the color of these grapes can range from deep blue-violet to light reddish-purple.
Grenache blanc has a light green hue with shades of yellow.
One of the most well-known wines made from Grenache is Châteauneuf-du-Pape, a blended wine native to the Rhȏne Valley that can be either white or red (and can include either Grenache noir or Grenache blanc…or, in some cases, both).
The mega-popular rosés of the Cȏtes de Provence region of France frequently include Grenache among their grape blends.
Pricing for Grenache wines varies depending on the age and the region. Some Spanish Garnachas and French Grenaches can be found under $20 and Cȏtes de Provence rosés frequently hover in the $20-30 range, but aged Châteauneuf-du-Pape reds can cost hundreds.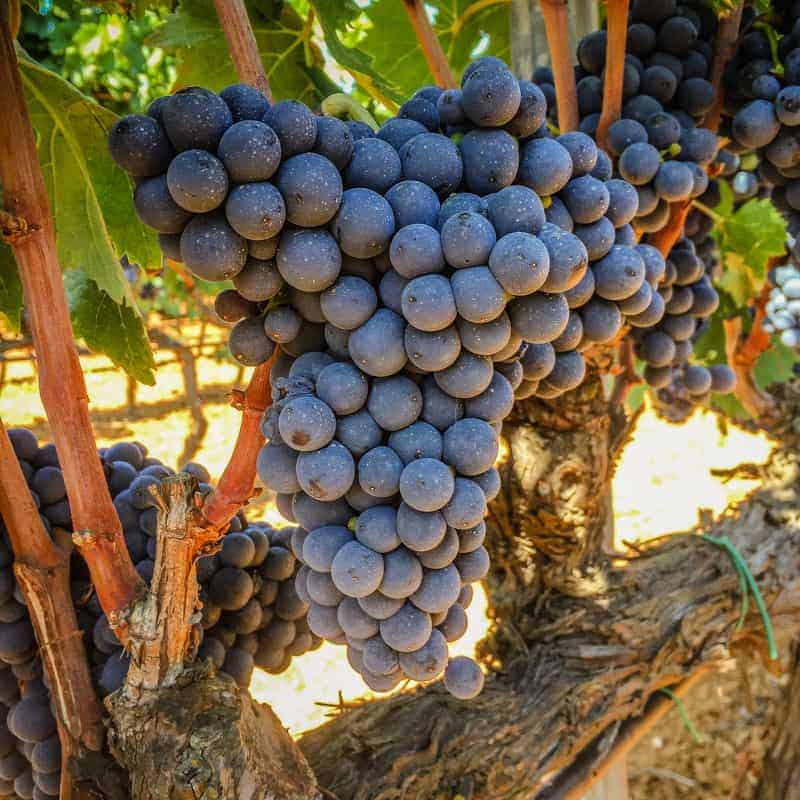 Flavor Profile
Red Grenache: These wines are characterized by prominent red fruit flavors. Strawberry, cherry, and plum all count among the most common flavors detected, especially those made in Spain, the United States, and Australia. French and Italian wines also feature fruit flavors, but they're counterbalanced with duskier flavors like leather and tobacco, along with an undercurrent of herbs and peppery spice.
White Grenache: These grapes tend to produce white wines with a fuller body than many other white varietals. Like red Grenache, white versions lean heavily on their fruit flavors; you'll detect pear, green apple, white peach, and mango, along with a bright, citrus-like quality. In terms of aromatics, floral notes are commonly detected in white Grenache, making for an intense but refreshing drinking experience.
Rosé: The Cȏtes du Provence rosés that famously utilize Grenache are beloved for their light body (and light pink hue), their delicate fruit flavors, and their sprightly acidity. These rosés serve as ideal sippers for warm-weather picnics and pool parties, but they also pair nicely with seafood and other light fare all year long.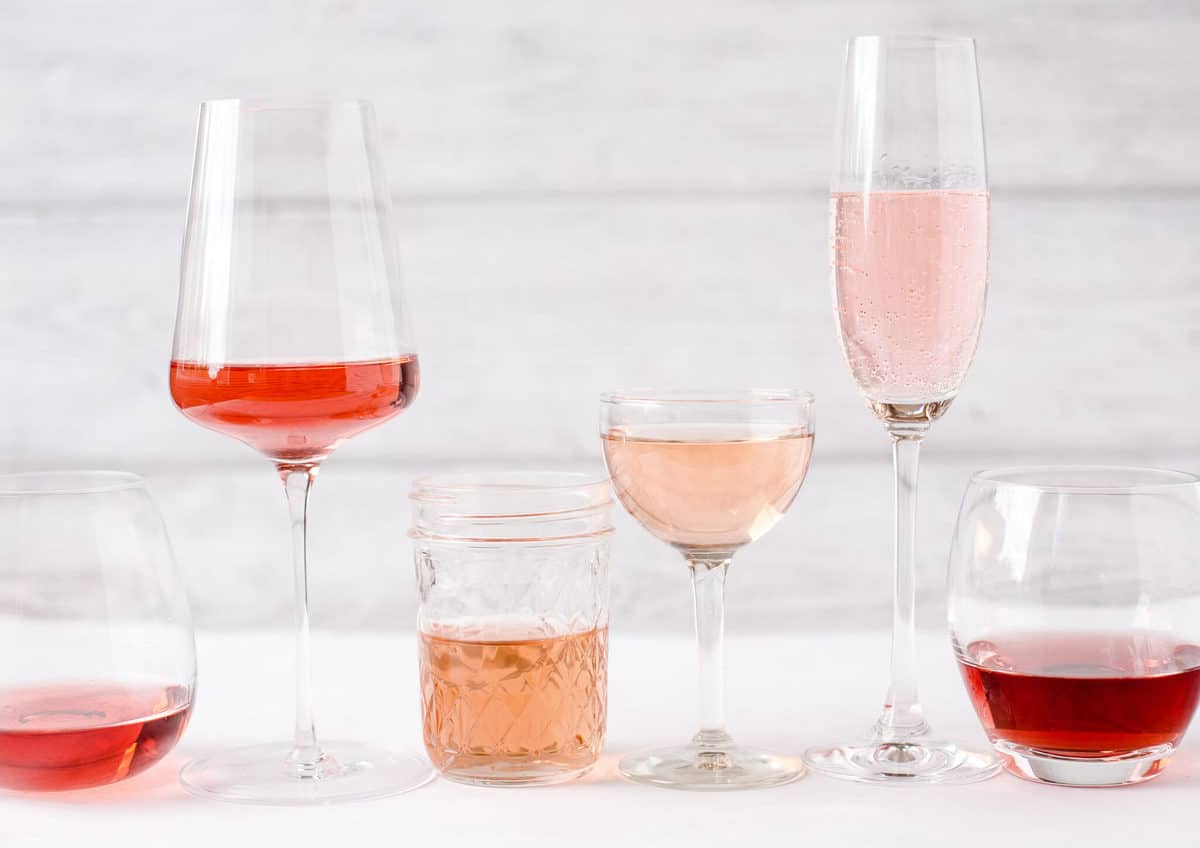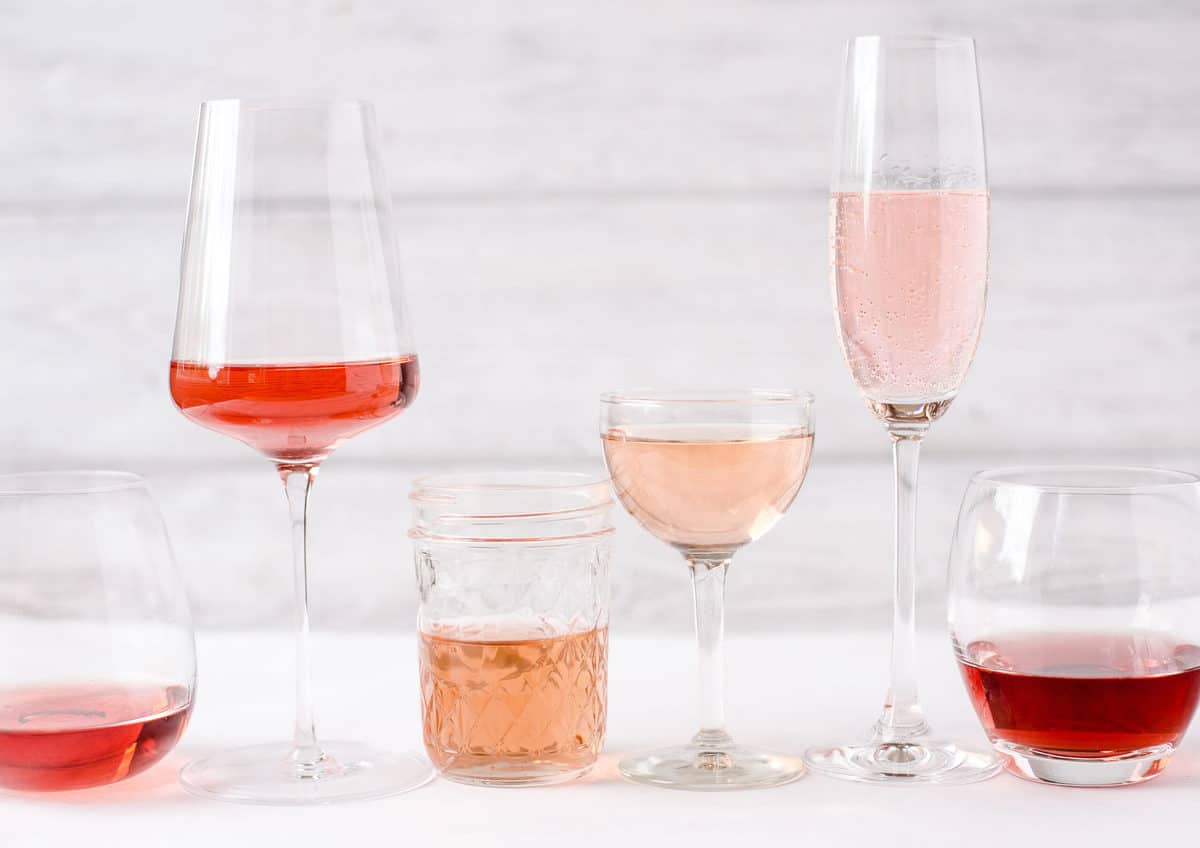 History of Grenache
Grenache- or Garnacha, as it's known in Spain- is believed to have originated in eastern Spain during ancient times, where it thrived (and continues to thrive) thanks to that area's hot and dry climate. After migrating to other parts of Spain, the grape made its way over to other nations bordering the Mediterranean, like southern France, southern Italy, Greece, and island nations like Croatia. The grape started to migrate to the New World in the 18th century, and it most notably landed in southern Australia and in California.
Notable Regions Where Grenache Is Grown
Spain: Along with Tempranillo, Garnacha counts as one of Spain's most commonly-used red wine grapes. Northern and eastern Spain grow the highest quantity of this grape, although it can be found throughout the country.
France: Southern France's Mediterranean climate creates fertile conditions for Grenache growth, so it stands to reason that the Rhȏne Valley, the Languedoc, and on the Cȏtes de Provence.
Italy: On the Italian island of Sardinia, Grenache is known as "Cannonau", and Sardinians take great pride in the robust red wines made from these grapes (in fact, some scholars think that Grenache/Cannonau may have originated in Sardinia rather than in Spain, but the jury's still out on that).
United States: American Grenache is typically found in the California wine country, but its growth has extended up to the Pacific Northwest (Oregon and Washington). American vintners generally use Grenache as a blending grape.
Australia: In Australia, the grape is primarily grown in the country's southern wine region.
Pairing Grenache with Food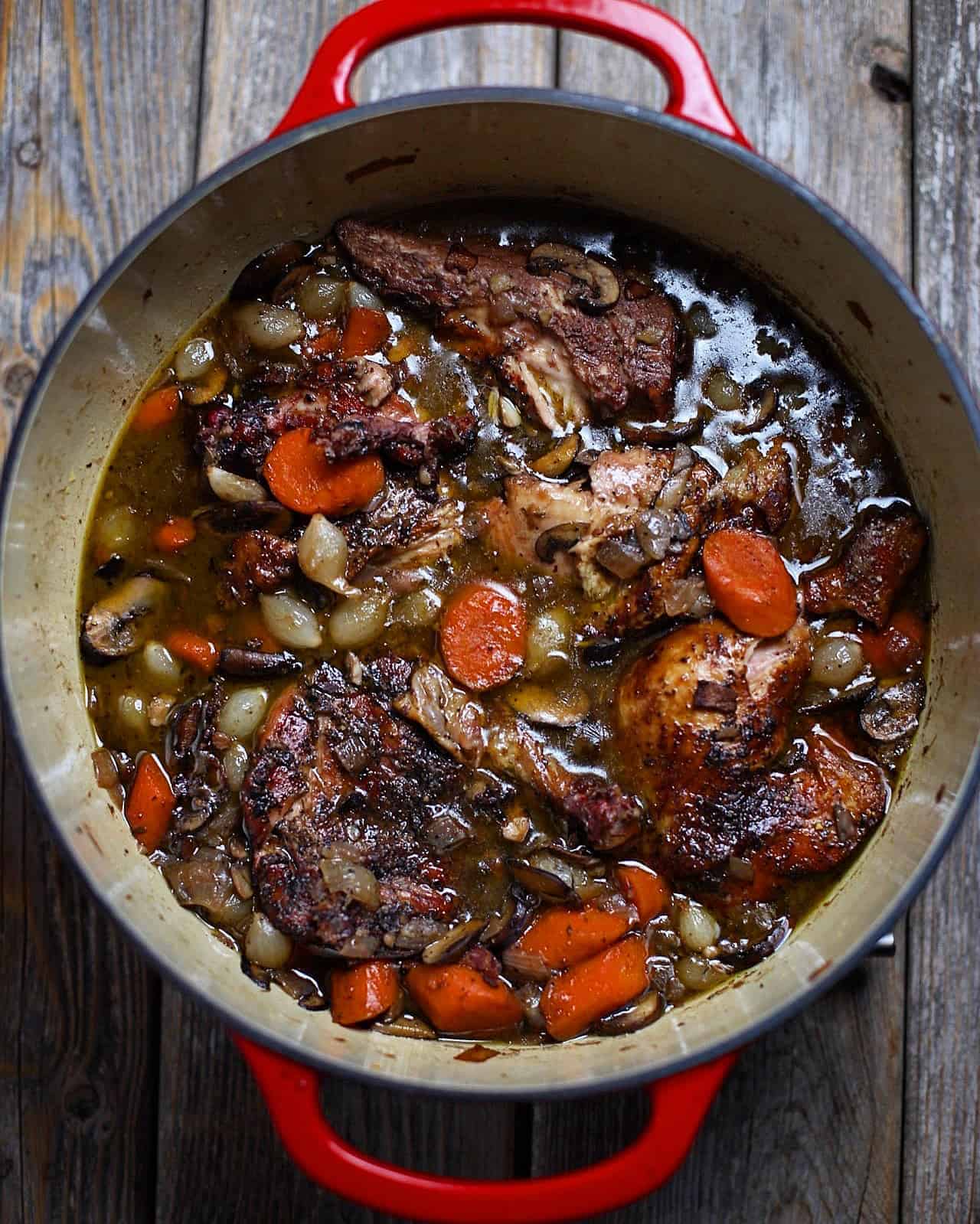 Red Grenache: Red Grenache's medium body, dry finish, and bold fruit and spice flavors give it the flexibility to pair with a wide range of foods. If you're drinking the slightly-leaner French version (or a French-style Grenache made in the U.S.), dishes that feature braised and stewed meats (like the French classics coq au vin and cassoulet) are natural partners for these wines. When it comes to Spanish Garnacha, a lighter-bodied Garnacha works beautifully with grilled poultry and oily fish like salmon, while a full-bodied Garnacha is delicious with BBQ favorites like smoked pork ribs.
White Grenache: Because white Grenache is fuller-bodied than many other white wines, it can pair with dishes that might be considered too "heavy" for your typical bottle of white. It matches up well with cream sauces and cheese platters, but it's also perfect with grilled fish, with spicy marinades, and even with heartier meats like lamb and pork.
Rosé: Grenache rosés, particularly those made in Provence, are meant for seafood. Pair a Cȏtes du Provence rosé with oysters, grilled white fish, or shrimp, and you'll be a happy diner. However, these rosés are commonly considered "party wines" for good reason; they're flexible and adaptable and will pair pleasantly with a wide range of dishes and appetizers (so don't hesitate to bring a bottle to your next potluck).
Recipes to pair with Grenache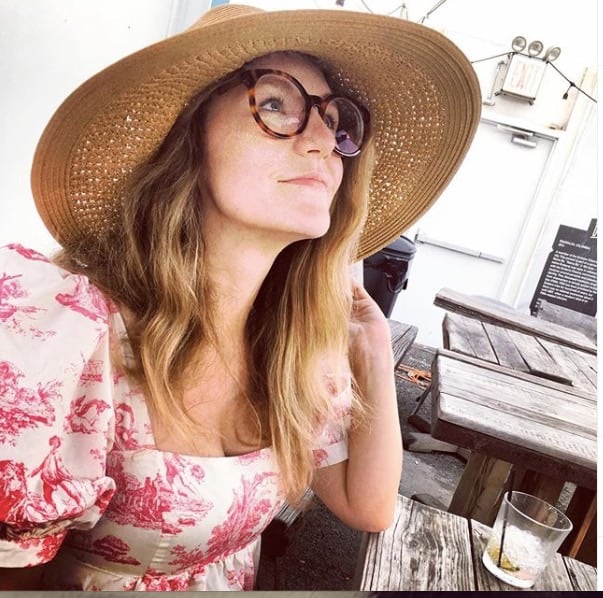 About the Author
Taylor Tobin
Taylor Tobin is a freelance food and beverage journalist based in Austin, Texas. Her work has been published on such platforms as HuffPost, Wine Enthusiast, Allrecipes, Insider, and Observer. She's an avid wine taster who's always excited to discover different regions, varietals, and styles, and the ability to pair a delicious meal with the perfect wine counts among her greatest joys.