There are so many kitchen gadgets and pizza tools that are out there. We put a list of our must have pizza tools that you need for making excellent pizzas, from making your own pizza dough, rocking out amazing sauce, and cooking pizzas that make you look like a true professional.
And if you are just getting started, check out our guide on how to grill pizza.
Jump to:
This post may contain affiliate links. This means if you click on the link, we may receive a small commission if you purchase through the link. We partner with brands we know and love and use and it helps keep the blog going!
Tools for Preparing Pizza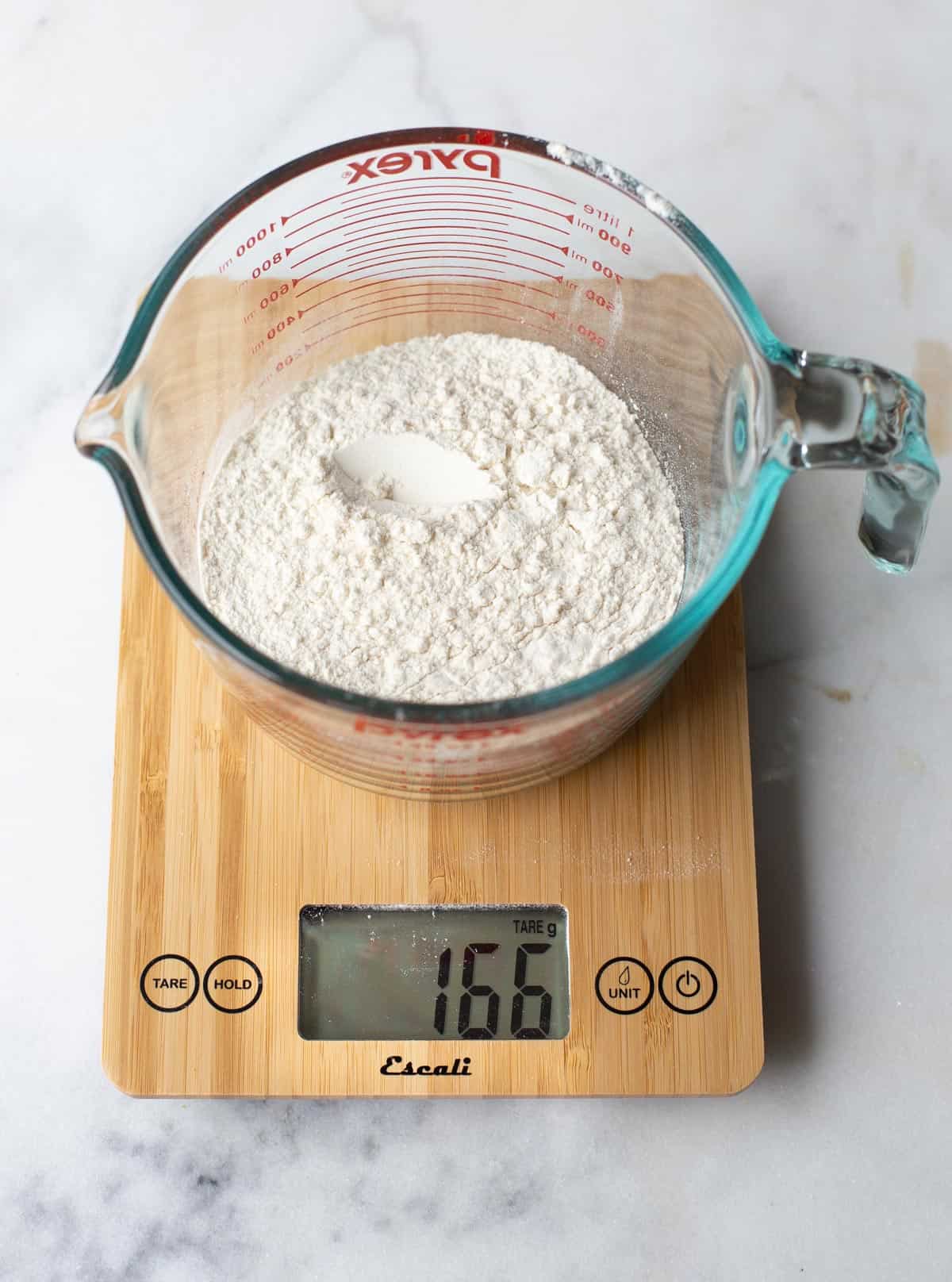 Tools for Making the Pizza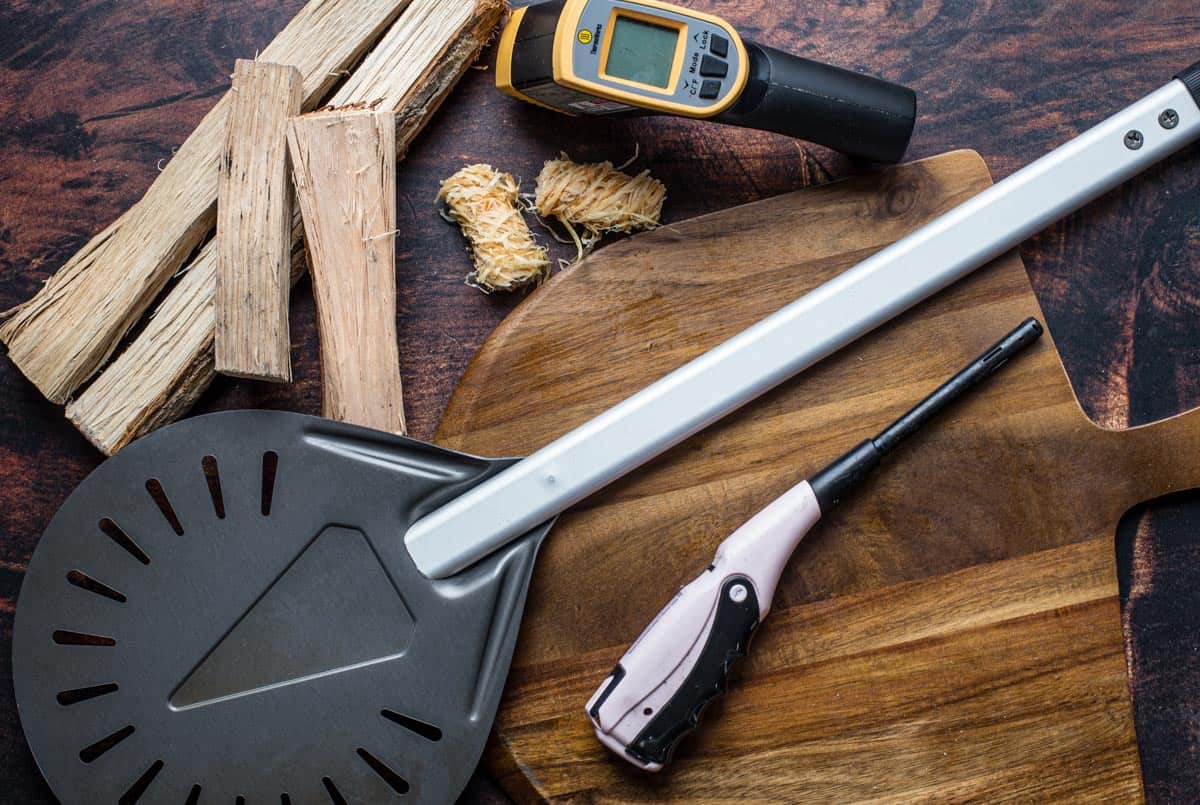 There are some important pizza tools needed when you are actually cooking them.
Outdoor Pizza Ovens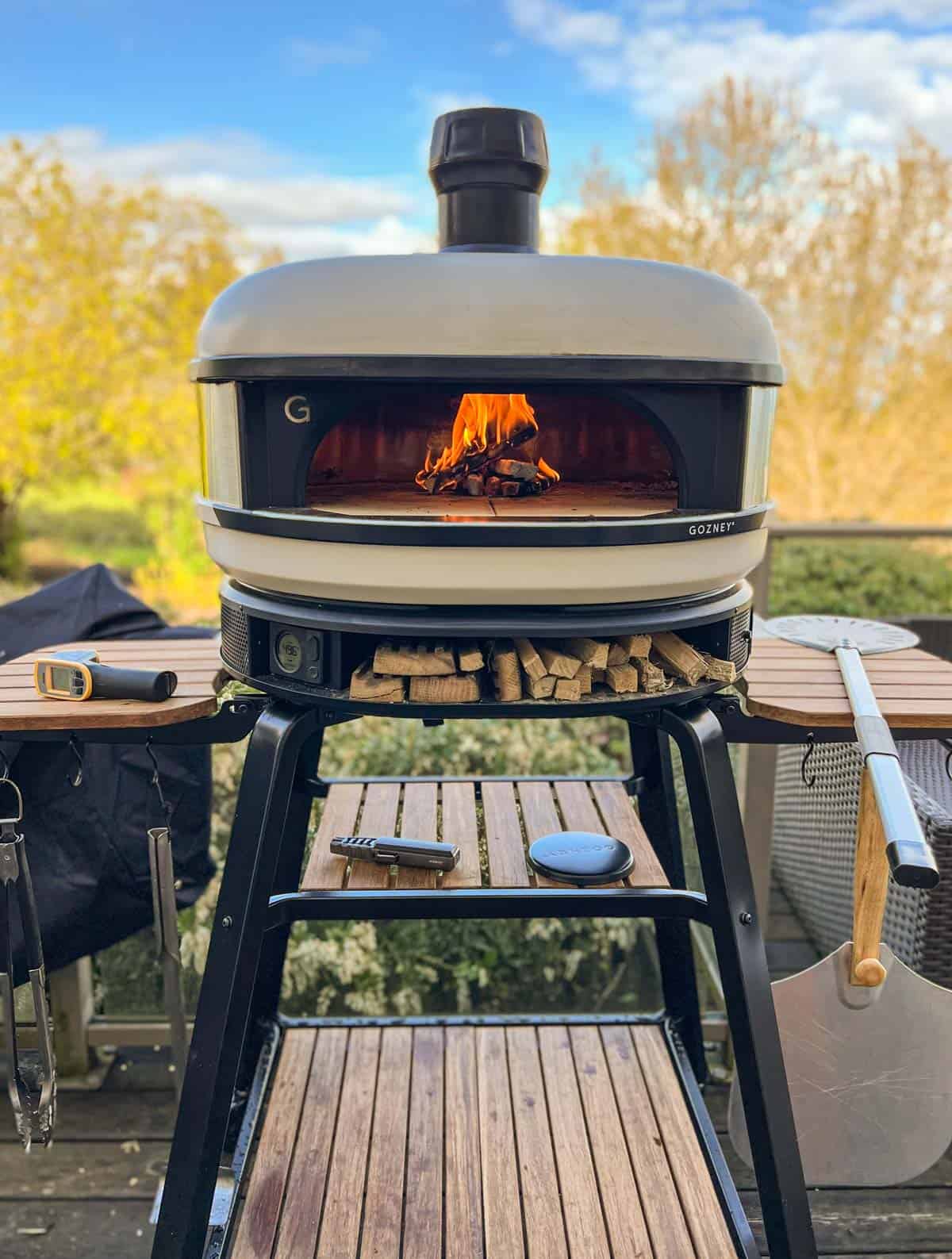 We recommend investing in a quality outdoor pizza oven. They range in price and sizes but makes for an incredible pizza tool for wood fired style ovens. Or you can check out our guide on how to grill pizzas or how to make pellet grill pizzas.
Gozney Roccbox – This table top pizza oven is great for cranking out pizzas. These are great especially for Neapolitan inspired pizzas, like our classic Margherita Pizza. They can burn wood or gas and are easy to fire up. Dual fuel retails for $599.
Ooni Karu – Ooni has several models to choose from, but like the Roccbox can be set up for either gas or wood. This 12-inch model retails for $398 plus accessories like the gas attachment (sold separately).
Gozney Dome – This larger outdoor oven is great for high heat pizzas, it also has features for baking, and even boasts enough space to cook steaks. Dual Fuel retails for $1,750. If you want to learn how to use it for pizza check out our guide on how to use the Gozney Dome Wood Oven.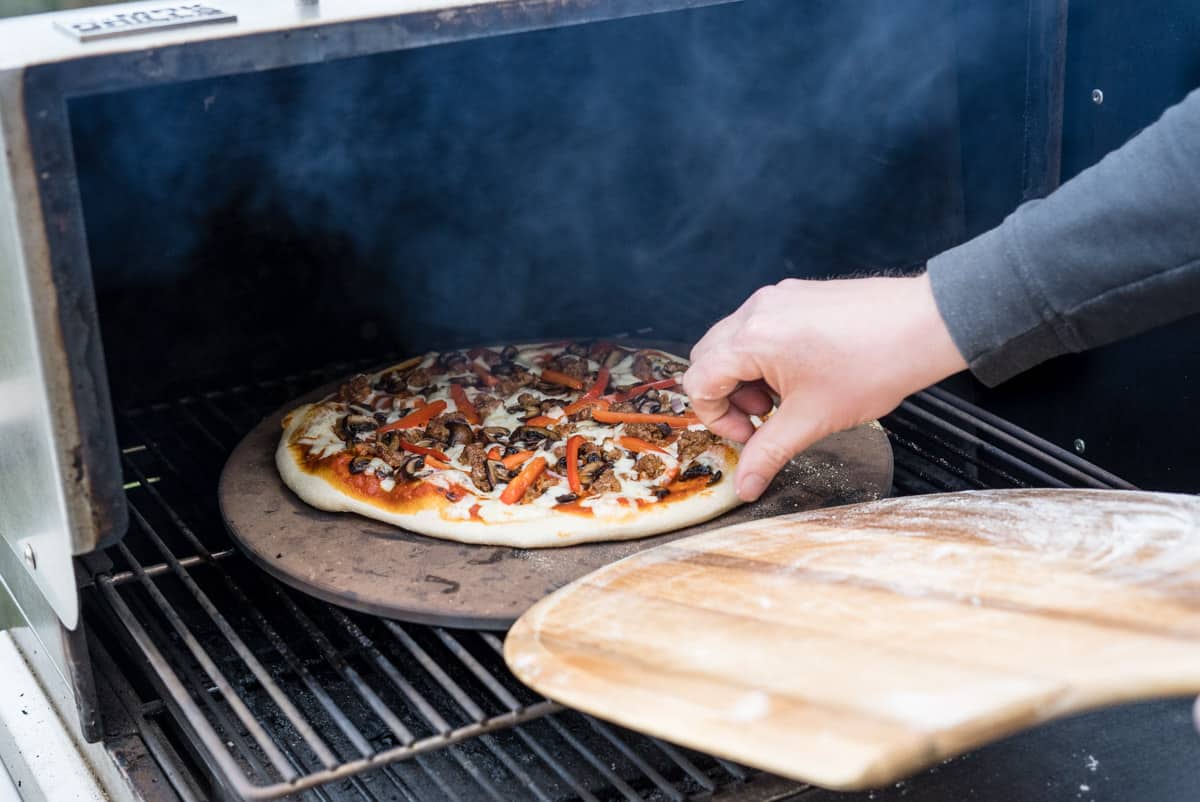 Fuel
In addition to propane canisters, there are a number of companies making wood splits specific for wood fired pizza ovens. Are favorites at the moment include
Pizza Recipes
---