Making Homemade Breakfast Sausages is as simple as combing ground pork with some herbs and spices, and a touch of good maple syrup for sweetness. The Breakfast Sausage seasoning can be as sweet or spicy. Just mix a few simple ingredients together, form the patties, and cook them on the smoker for a delicious addition to your breakfast or brunch.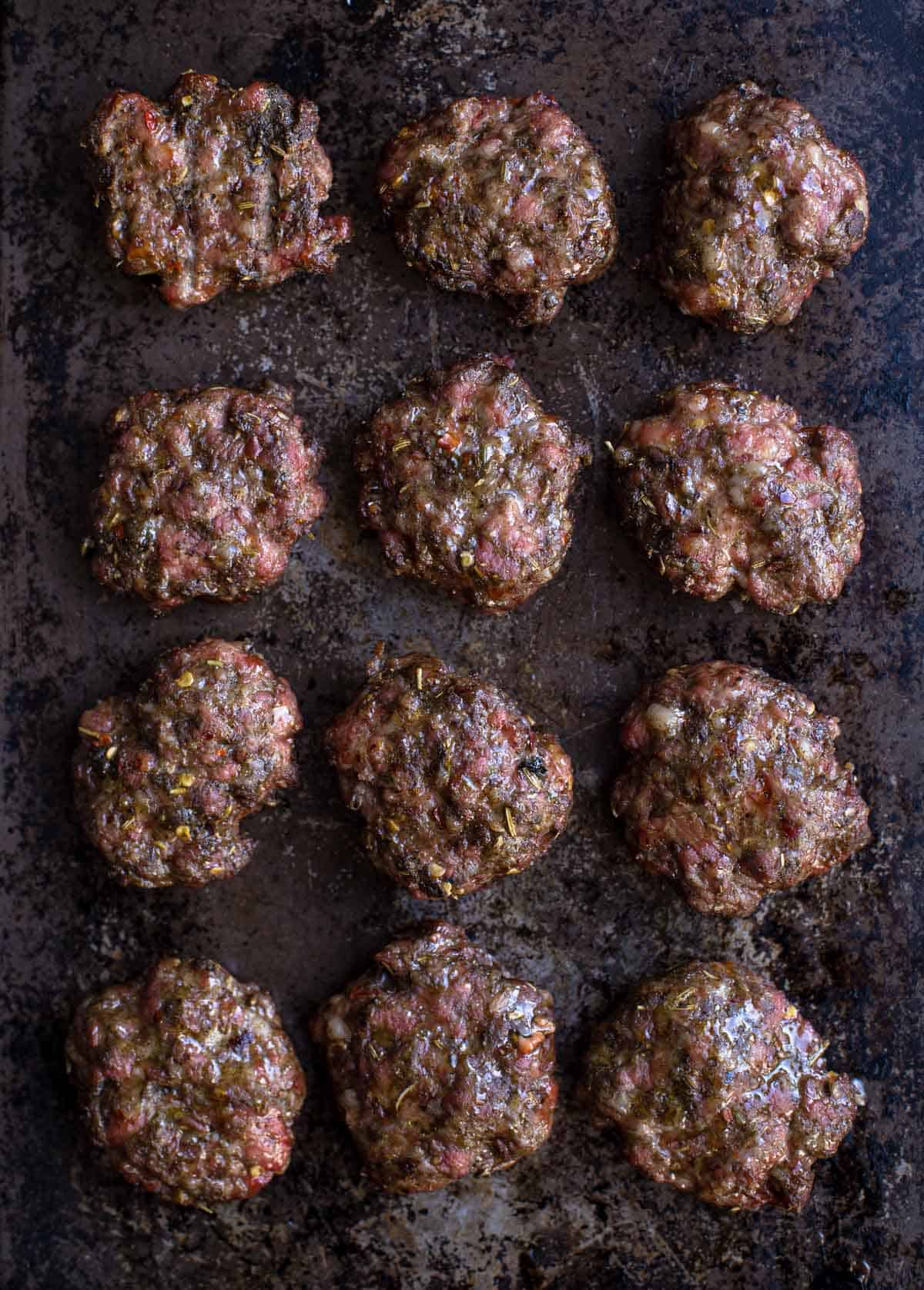 Jump to:
We love to find ways to elevate homemade breakfast for the grill or smoker. And we love a good breakfast sandwich with sausage and eggs (but the store-bought and fast-food patties often frighten me… what's actually in them?). Making your own homemade breakfast sausage patties is super simple, and YOU control the ingredients that go into them!
Ground Pork
Start with unseasoned ground pork. This is like a blank canvass to add the flavor you want for your sausages. You'll typically find ground pork already mixed with a combination of some lean meat and pork fat. If you are making homemade sausage patties yourself, target an 80/20 lean to fat ratio if you can. That ratio makes it easy to bind the sausage together with minimal added ingredients.
1 pound of ground pork will typically yield 9 small breakfast patties.
Breakfast Sausage Seasoning
There are infinite ways to make a breakfast sausage seasoning. For our preference we like classic sausage flavor, aromatics, a touch of sweet, a touch of heat, which reminds us of what you'd get from your typical breakfast restaurant.
Aromatics – Use dried spices to add aromatics (and flavor). We use ground sage, ground thyme, and crushed dried rosemary.
Classic Pork Sausage Flavor – Add crushed fennel to give the hint of sausage flavor you may find in Italian-style sausages. We also use kosher salt and coarse black pepper to give some extra flavor.
Sweet – While you can use brown or cane sugar, we love the natural sweet and flavor with good quality maple syrup (not syrup with cane sugar, but real Grade A maple syrup).
Heat – Red Chili Flakes offer the right amount of heat when used in moderation. Cayenne is a great alternative if you really like heat.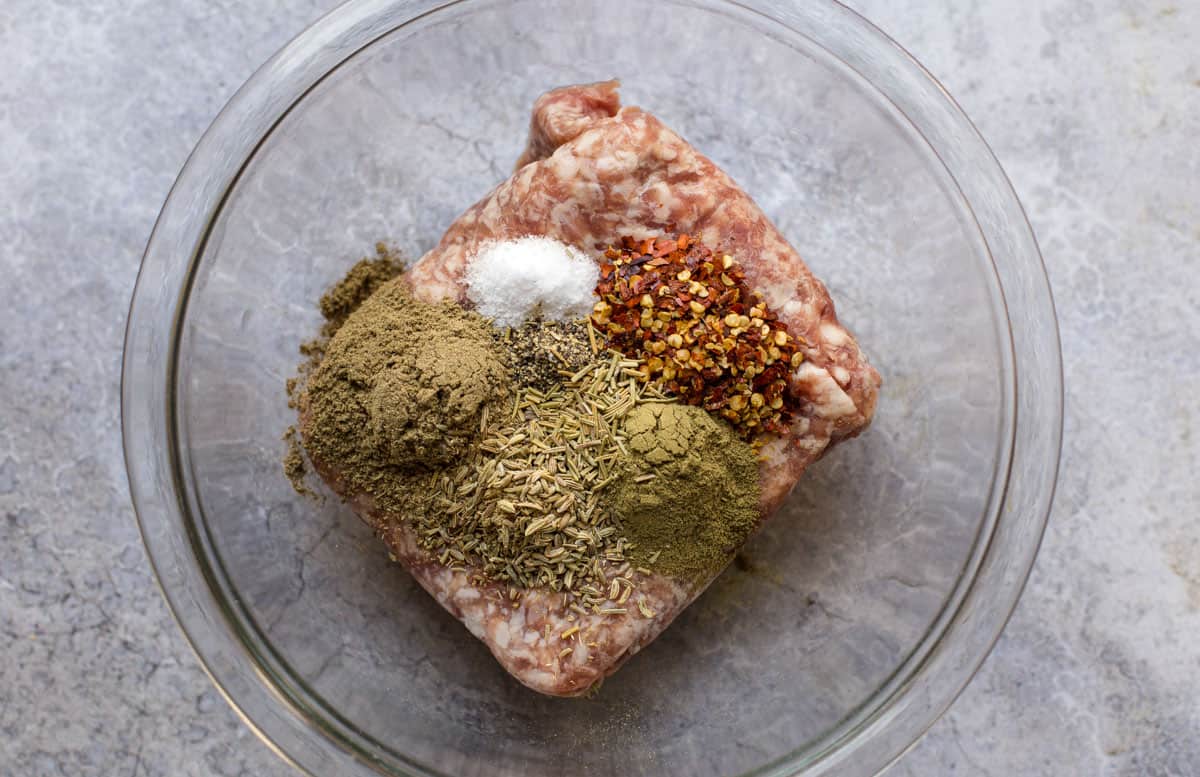 Modifications – You can easily swap the thyme and sage with oregano and marjoram for an Italian influence, or drop the sweet altogether and focus on a savory-style breakfast sausage. It's really up to you in terms of the flavor.
When considering how much breakfast sausage seasoning total to use for 1 pound of ground pork we use roughly 2 ½ tablespoons of dried ingredients and 2 tablespoons of the maple syrup.
How to Make Breakfast Sausages (Patties)
Place the ground pork in a large bowl.
Add all the dried ingredients and mix with hands. Add the maple syrup and finish combining with the hands. Mixing the dried ingredients first with the ground pork helps disperse it evenly throughout the sausage.
Form the sausage patties into a heaping golf ball size balls on a sheet tray. We use an ice cream scoop for even sizes.
Flatten them out slightly with a spatula and you are ready to cook them.
Cooking
You can panfry these homemade sausage patties in oil for a nice crusty patty. But we like to add even more flavor by smoking them. This takes about 45 minutes to cook them in the smoker.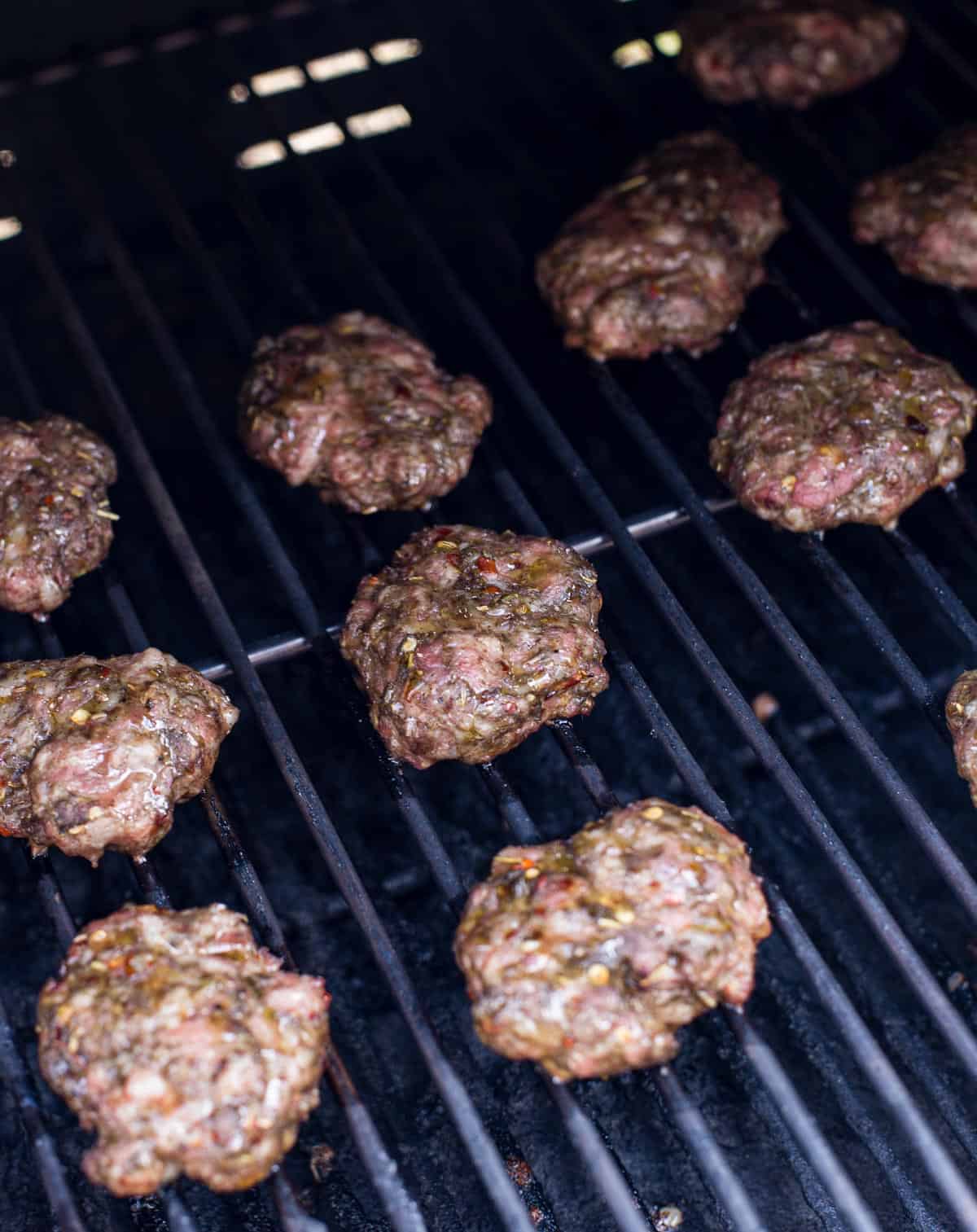 Prepare smoker and target 225 degrees Fahrenheit in the cooking chamber.
Place the patties on the grill grate and smoke for 45 minutes, or until the internal temperature of the patties are 165 degrees F using a good instant read thermometer like a Thermoworks MK4 Thermapen.
Remove from smoker and serve warm with your favorite style eggs and potatoes, or as a sandwich in-between an English muffin and a cooked egg.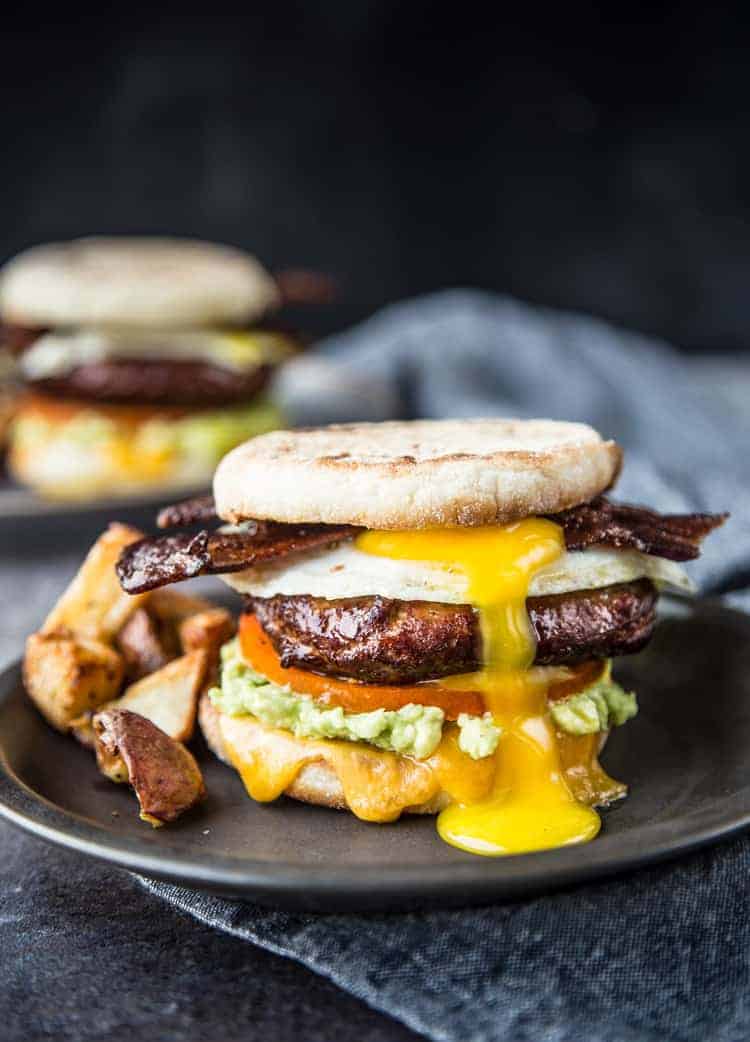 Side Ideas for Breakfast
Other Breakfast Recipe Ideas for the Grill
This post may contain affiliate links. This means if you click on the link, we may receive a small commission if you purchase through the link. We partner with brands we know and love and use and it helps keep the blog going!