Earlier this year when I was in Italy, one of the greatest meals I had was at an Argentinian restaurant. Yes, you read that correct — Argentinian food… in Italy.
The restaurant, located in Perugia, was actually called "Argentina". Every single aspect of the multi-course meal was stunning, and I would be remiss to mention that I've never had a steak cooked so perfectly. But the most memorable part of the meal was not the steak, nor the wine, nor the homemade gelato at the end of the meal. No, the most memorable part was the roasted potatoes served alongside of the steak. But how could something as ordinary as potatoes be so memorable you may be asking? I would have thought the same thing had I not experienced such perfection myself.
In fact, when each dish was presented I, in true blogger fashion, managed to take dozens of pictures of everything before even eating my first bite. Everything except the potatoes. Potatoes are just a side dish, nothing special, therefore no need to take a picture I thought. I thought! Until I took my very first bite. Then my second. And by the time I realized most of the potatoes were gone I finally snapped this poor quality, and very blurry photo just before chef Esteban Garcia Pascual sat down at our table and had a glass of wine with our small group.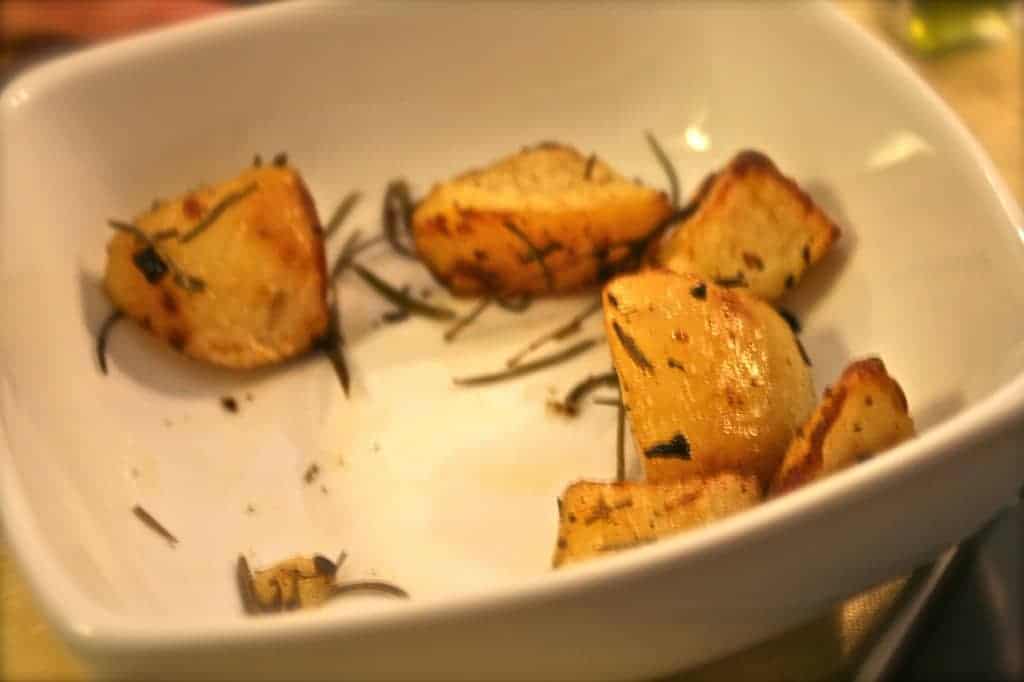 MY LATEST VIDEOS
I had to ask, "What in the world do you do to make these potatoes so good?". They were as soft as whipped mashed potatoes in the middle, but solid, crunchy, perfectly seasoned and full of flavor on the outside. He chuckled as he revealed his secret, "I par boil them for about five minutes, then roast them on a very high heat".
That's it?!
I had to find out for myself if it was really this simple, so I made it a mission upon my return to master the art of roasting the perfect potato.
The first time I tried it, I followed chef Pascual's instructions and par boiled them for just five minutes, then roasted them at 450 degrees, but they just weren't right. They were crispy on the outside, but still too rough in the middle, not soft and silky like his potatoes.
The next time I made them I par boiled them for ten minutes, but the results were about the same. After tweaking the recipe a few more times I think I finally discovered the trick for myself.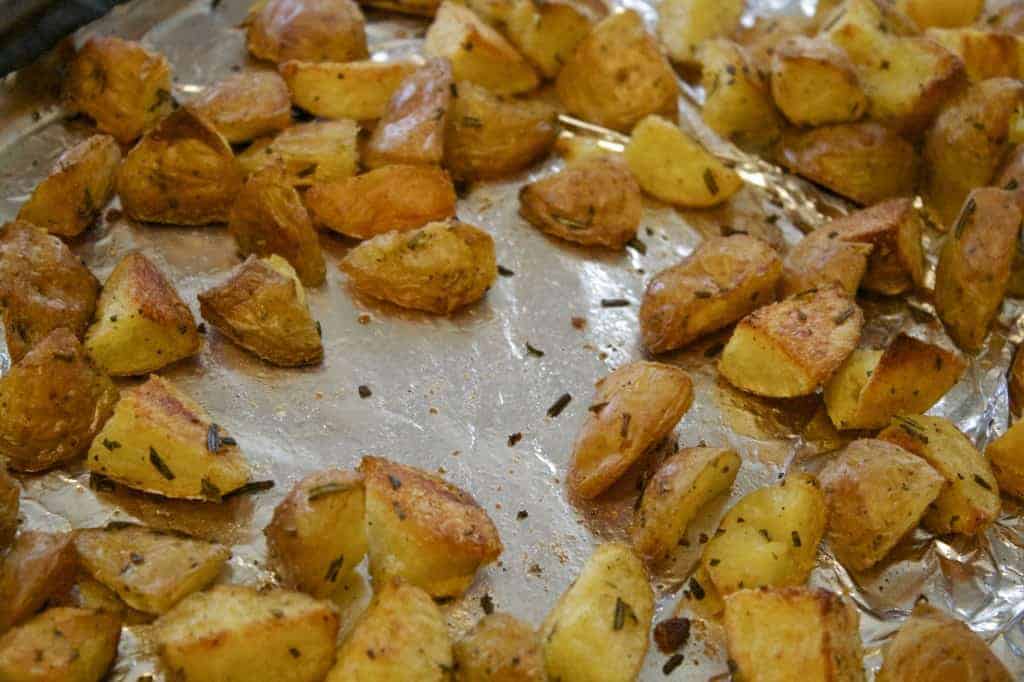 Perfect Roasted Potatoes
(Serves 4)
These make for an excellent side to almost any grilled dish, roasted chicken, or even your breakfast eggs.
Ingredients:
1 lb small potatoes cut in half or quarters. They should be about 1/2 inch thick.
1 large sprig fresh rosemary (must be fresh, none of that dry stuff), roughly chopped
olive oil (to coat)
salt and pepper (to taste)
Instructions:
Preheat the oven to 450 degrees
Place the potatoes in a pot then fill with cold water until it just covers the potatoes. Then turn on the heat and bring to a boil. You want the potatoes to rise in temperature with the water so that they cook evenly. This should take about 15 minutes total. A fork should pierce a somewhat soft potato but not too soft.
Then immediately drain the water and place the potatoes on a baking sheet. Toss them with olive oil, the rosemary, salt and pepper then put into the oven for 40-45 minutes.
Note: oven temperatures and times may vary, so it could take a few tries before you master what times work best for your oven. Tweak what you need to, but remember you want them to be crunchy on the outside but soft and silky like whipped mashed potatoes on the inside. Start testing them after about 30 minutes in the oven. You will know when you got it right – the contrasting textures are like magic inside your mouth!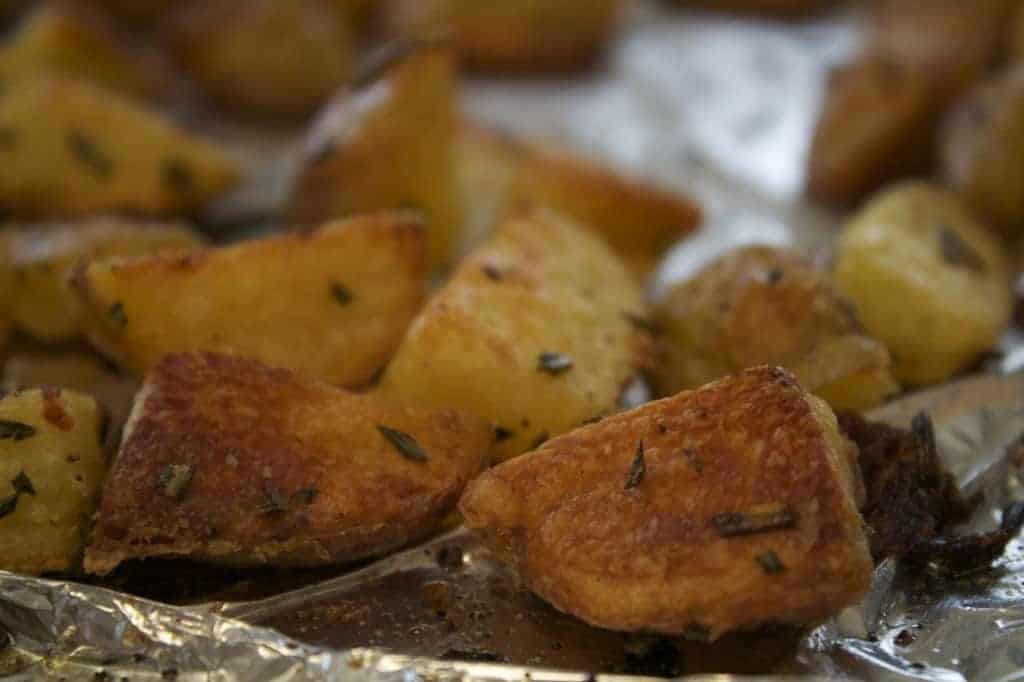 They say some of the best souvenirs when traveling are the recipes and food ideas you pick up along the way. Making the dish at home immediately brings you right back to the place and time you first ate it.  That's how I feel about these potatoes – they bring me right back to Italy.