Breakfast Hash is one of the most comforting brunch meals. And Pulled Pork Hash is a fantastic way to use leftover smoked pulled pork for the ultimate brunch! This is how people who are obsessed with smoking meats do brunch.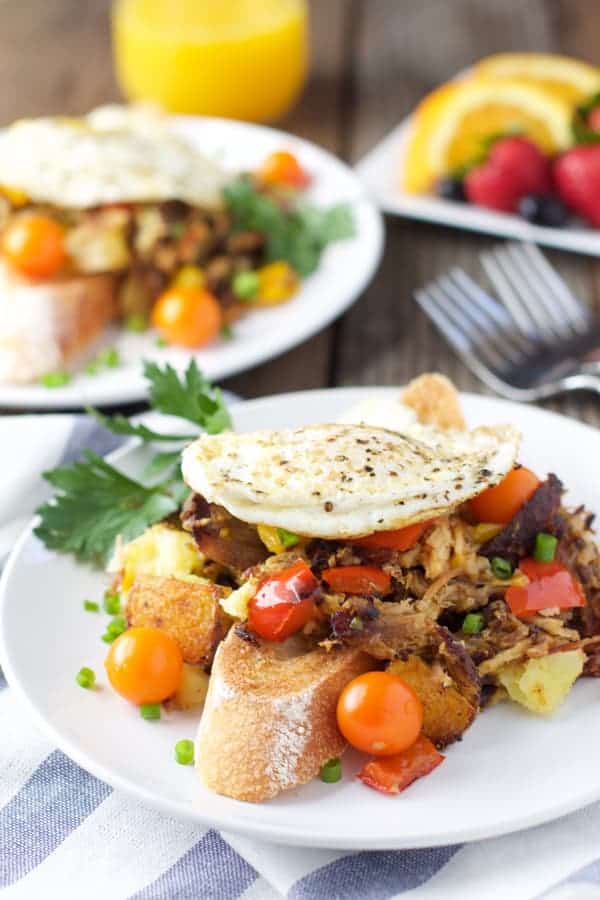 Portland is pretty famous for its brunch scene. But with young twins at home we're not about to wait in those infamous long lines for breakfast. That doesn't mean we're not enjoying big and indulgent weekend breakfasts though.
We still do brunch, we just do brunch differently. At home!
With smoked pulled pork.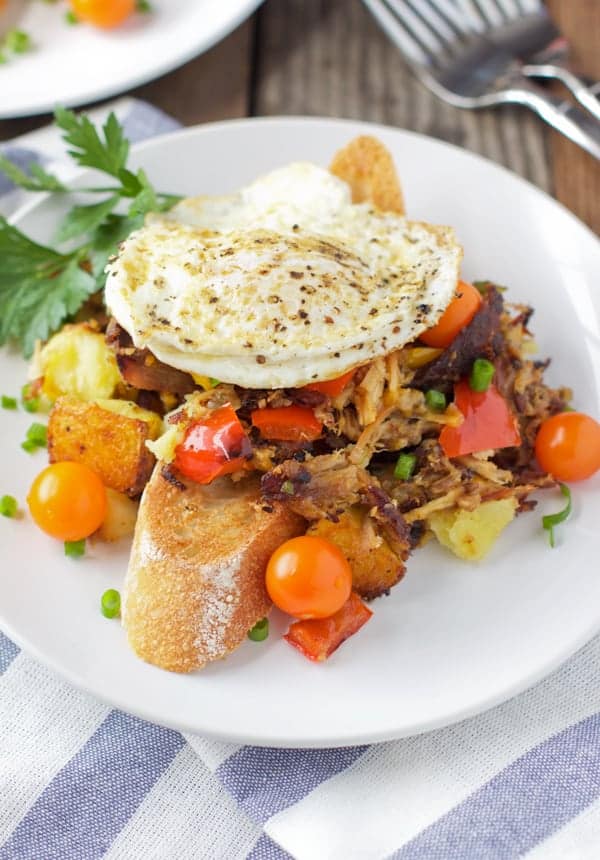 Leftover Pulled Pork
For as much as we smoke pork — between testing recipes for our catering company, or our cookbook, or just friends on the weekend — we end up with lots of smoked pulled pork leftovers.
And between using the meat for tacos, wontons, nachos, and more, there's something amazing about using the flavorful meat in a breakfast dish, like a breakfast hash.
If you want an easy, yet over the top, awesome brunch idea, for smoked food lovers, using pulled pork, here you go.
The Ultimate Breakfast Hash
You can make a breakfast hash out of pretty much anything. The best ones will involve some kind of meat, potatoes, onions, then layers of additional flavor from vegetables and aromatics, and finally topped with an egg cooked to your preference (I love over easy or fried).
This Breakfast Hash includes:
Smoked meat: smoked pulled pork
Potatoes: Yukon gold
Onions
Vegetables: bell peppers and tomatoes
Jalapeños
Cheese
How to Make Pulled Pork Breakfast Hash
Start by softening some vegetables. I like onions and bell peppers (a mix of colors). Yellow and red bell peppers are plentiful right now, so we went with them because they add a beautiful color and slightly sweet flavor.
Then add your pre-cooked potatoes and leftover smoked pulled pork, to get everything warm.
While the hash is warming prep your eggs. You can top the hash with a poached egg, but we indulged in fried eggs this time. Whatever you prefer. It's your breakfast hash!
Then toast up some bread to place underneath to catch all the delicious flavors and juices that will run to the bottom of the plate. You can even eat this like an open-faced sandwich, or you can be proper and use a fork and knife. Whatever you do, please try this next time you have leftover smoked pulled pork lying around.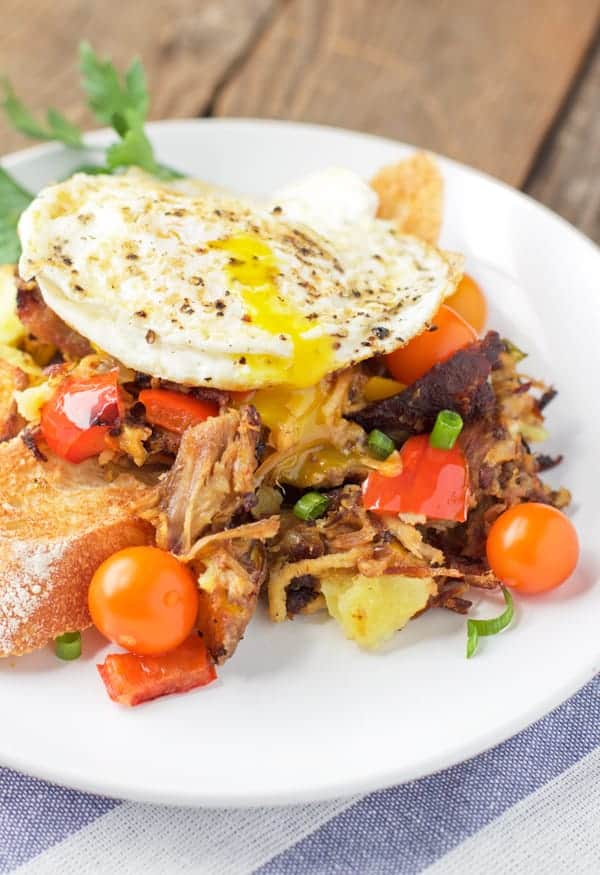 More Leftover Pulled Pork Recipes
What drink to pair with this hash?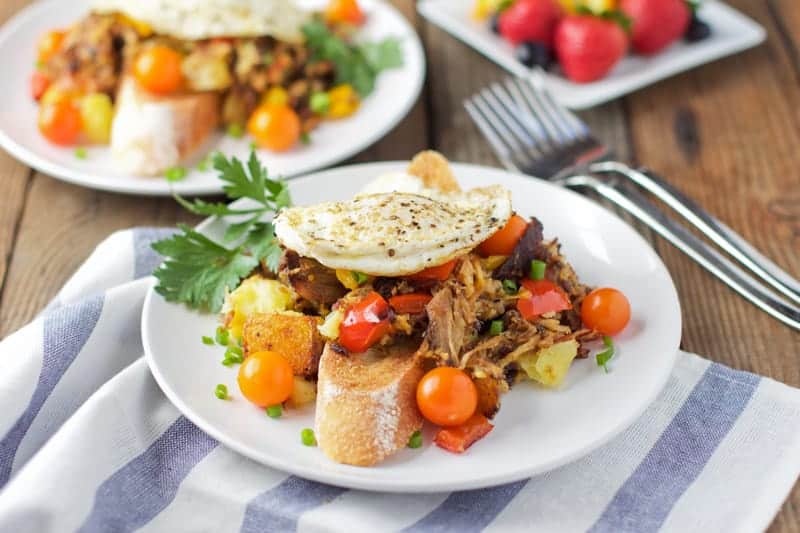 It's brunch! I'm going with a traditional orange juice mimosa, or go big with a Smoked Bloody Mary (I'm partial to the Bloody Mary. Smoked Tomatoes + Smoked Bacon = Amazing!).
---
If you like this recipe we'd truly appreciate it if you would give this recipe a star review! And if you share any of your pics on Instagram use the hashtag #vindulge. We LOVE to see it when you cook our recipes.
Pulled Pork Breakfast Hash Recipe