Breakfast Hash is one of the most comforting brunch meals. And Pulled Pork Breakfast Hash is a fantastic way to use leftover smoked pulled pork for the ultimate brunch! This is how people who are obsessed with smoking meats do brunch.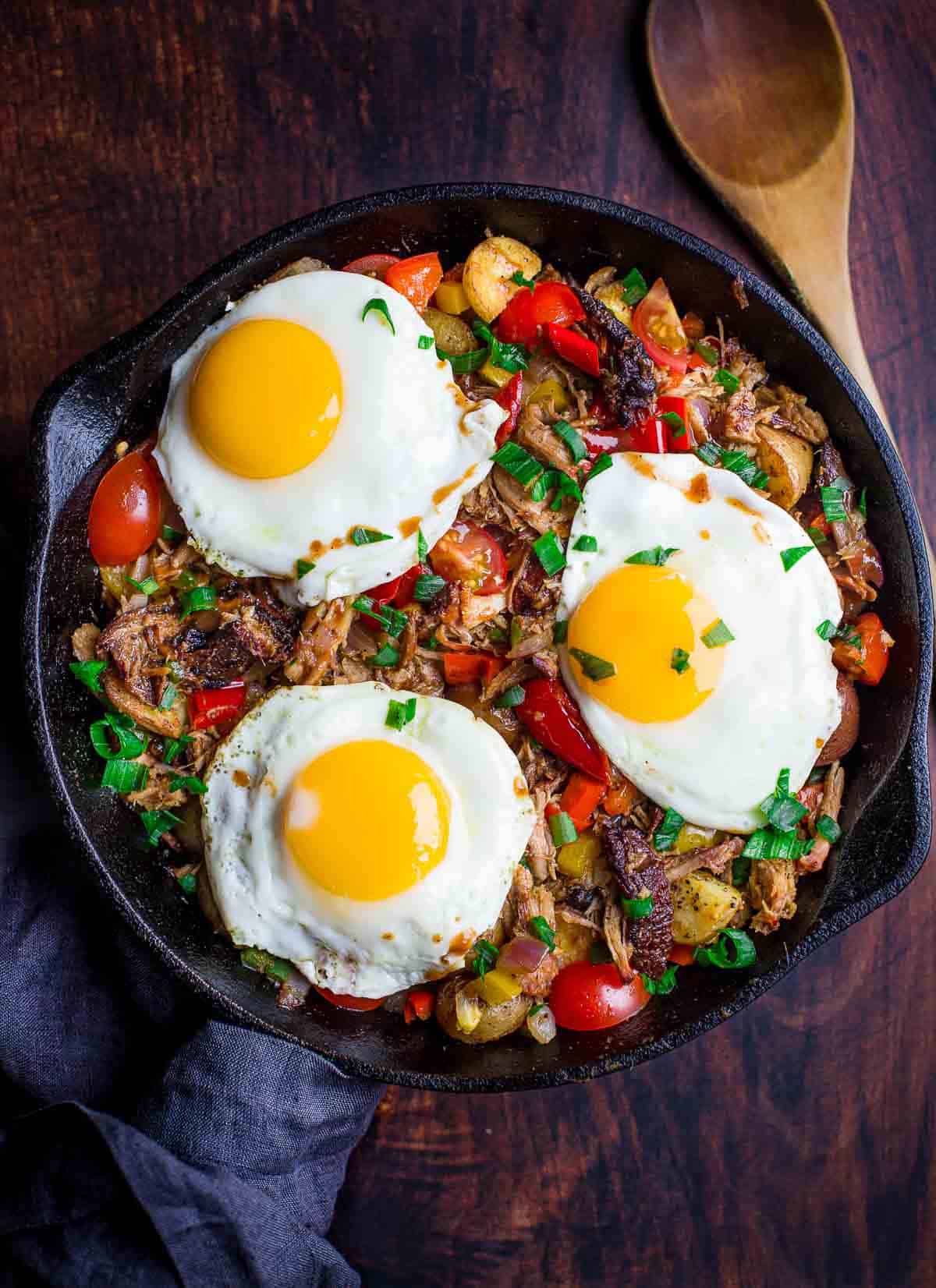 Jump to:
Recipe Highlights
Par-boiled yellow potatoes are crisped up and fried for great texture.
Leftover pulled pork adds a nice savory flavor to this breakfast classic.
Can be used with any kind of leftover pulled pork (not just smoked).
The fresh vegetable can be customized based on your preference.
Portland, where we live, is pretty famous for its brunch scene. But with young kids at home we're not about to wait in those infamous long lines for breakfast. That doesn't mean we're not enjoying big and indulgent weekend breakfasts though.
We still do brunch, we just do brunch differently. At home! With smoked pulled pork.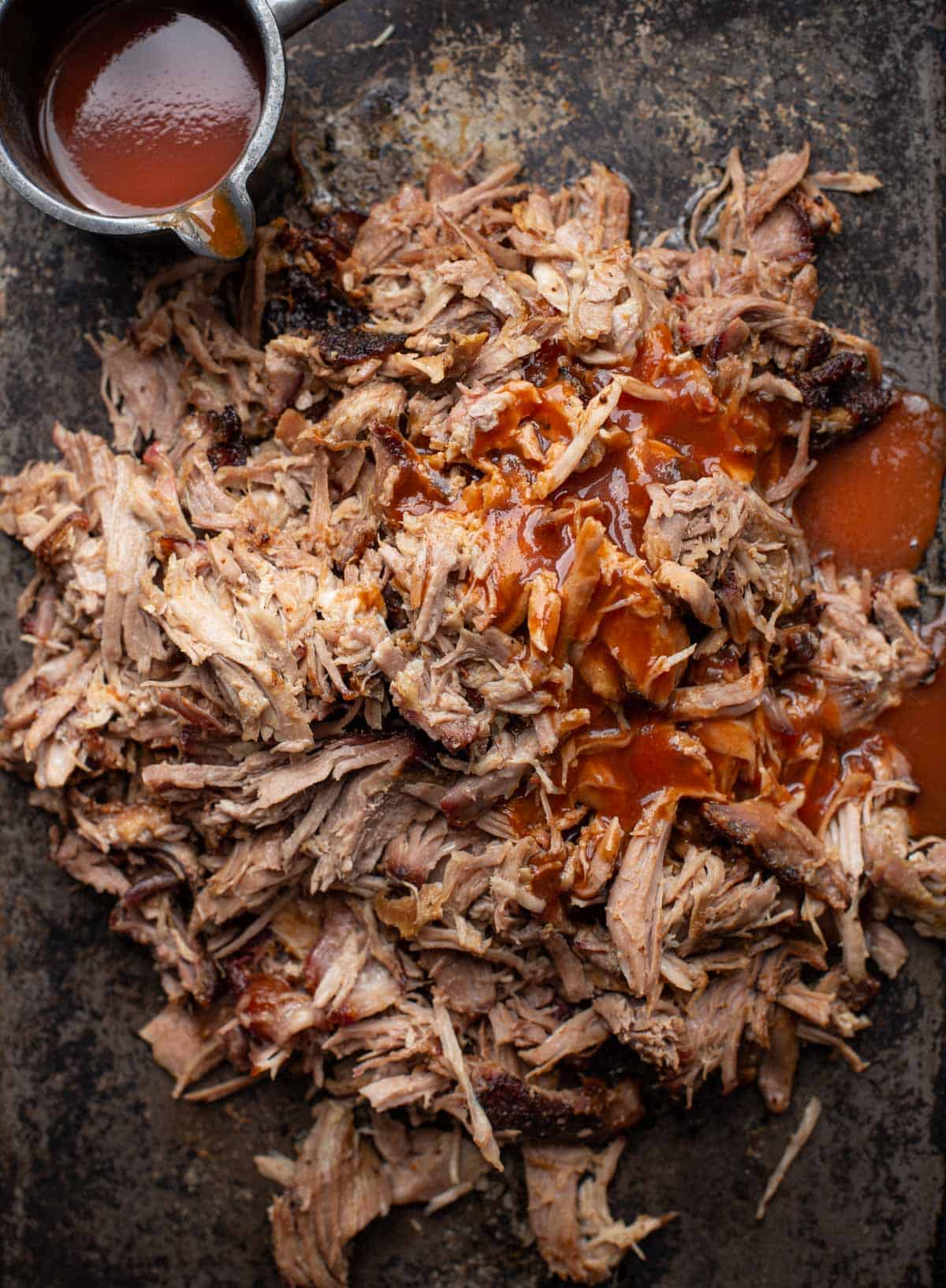 Ingredients for Pulled Pork Breakfast Hash
Smoked Pulled Pork: You can use any leftover meat, like in our corned beef hash, but having this protein adds a nice savory and smoky flavor and great texture.
Potatoes: The potatoes are what make it a hash. We prefer Yukon Gold (yellow) potatoes because they crisp up really well and don't have as much of a starchy texture like Russets. Another substitute for potatoes included red potatoes or even sweet potatoes.
Onions and Garlic: When mixed with sautéed peppers this flavor is rich and delicious.
Vegetables: We like a mix of red and yellow bell peppers as they are sweeter than green. You can mix up any peppers that you like. For additional heat we sometimes add jalapeños as well. Fresh cherry tomatoes added after the pulled pork hash is cooked help to brighten the flavor and offset the richness of the dish.
Cheese: Optional, but you can add some shredded cheddar if that's your thing.
Eggs: We love over easy eggs added to the top of the hash when serving. For a crowd make it easy on yourself and make them scrambled.
Preparation – The Potatoes
For us the texture of the potatoes in this pulled pork breakfast hash is just as important as the flavor of the ingredients. The goal is to prepare the potatoes by par-boiling them so that the interior is soft, but the exterior can be pan fried crispy.
We use this exact same technique in our roasted oven potatoes and our duck fat potatoes recipes. The difference is that we pan sear the potatoes in good olive oil to get the crisp factor (vs baking in the oven).
It may seem like extra work (it is) but it's the difference between mushy potatoes and the crisp bite with the mix of pork and vegetables. This is also why we recommend yellow potatoes or Yukon gold versus Russet.
How to Par Boil Potatoes
Cut the potatoes into small one-inch cubes and place into a large sauce pot. Then add your water until it just covers the potatoes. Liberally salt the water (it should taste like sea water from the ocean).
Place over high heat. Set your timer for 14 minutes and start it from the time you turn on the burner. Once the water comes to a boil, reduce to a simmer.
After the 14 minutes remove from heat and strain the potatoes. They are then ready to pan fry and should be soft.
Chef's Tip: If you cut the potatoes too small they will cook faster. So if the potatoes are smaller, or you are using smaller yellow potatoes, then follow the same directions but remove the potatoes as they JUST become fork tender.
Eggs
If making this for 4-6 people, we love over-easy eggs. Just prepare them as you are making the hash.
If you are making for a crowd then the best way to prepare the eggs is scrambled. Otherwise you'll spend 20 minutes making individual eggs as well.
Recipe Instructions for Pulled Pork Breakfast Hash
Place potatoes and cold water in a large pot and place on burner. Turn on the heat to high, and cook for 15 minutes (the water will start to boil, and let it continue until the 15 minute mark or until fork tender). This will par-bake them. Drain and place on paper towels to dry.
When potatoes are dry place them in a large skillet (ideally a large cast iron) set to medium heat and coated with extra virgin olive oil. Cook for 8-10 minutes to get a good crust. Remove and set aside.
In the same skillet, wipe any residue clean with a paper towel and then add more oil (about 1 tablespoon). Add your peppers, onions, and jalapeño and cook until starting to soften (about 5 minutes).
Add back the cooked potatoes, leftover pulled pork, and cheese (if using). Mix together to combine.
In a separate skillet cook the eggs to your preference. You can poach them or fry them.
Place a large spoonful of the hash on a plate then top with an egg. Garnish with cherry tomatoes.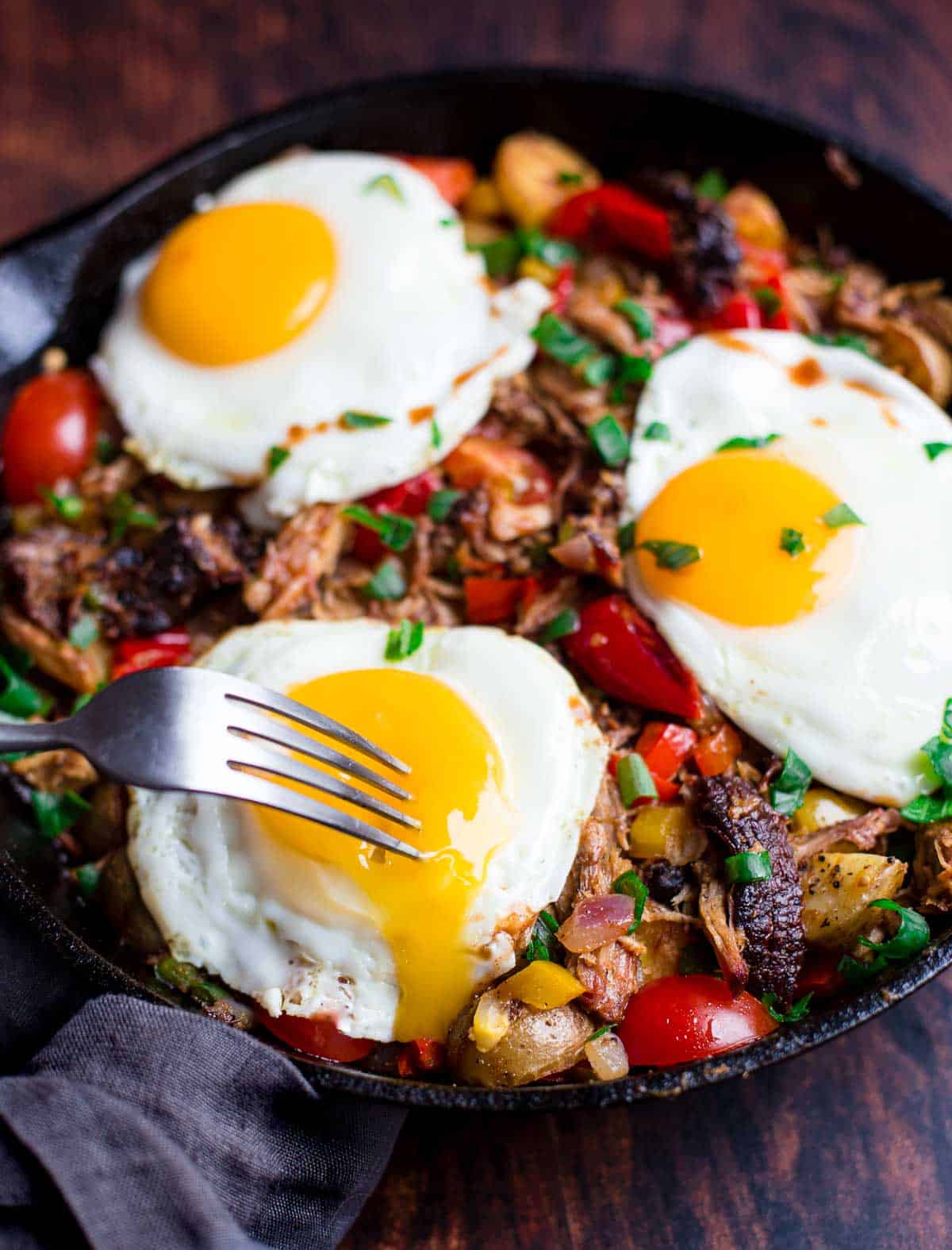 More Leftover Recipes
You can explore our full guide on leftover pulled pork ideas or try some of our favorites below.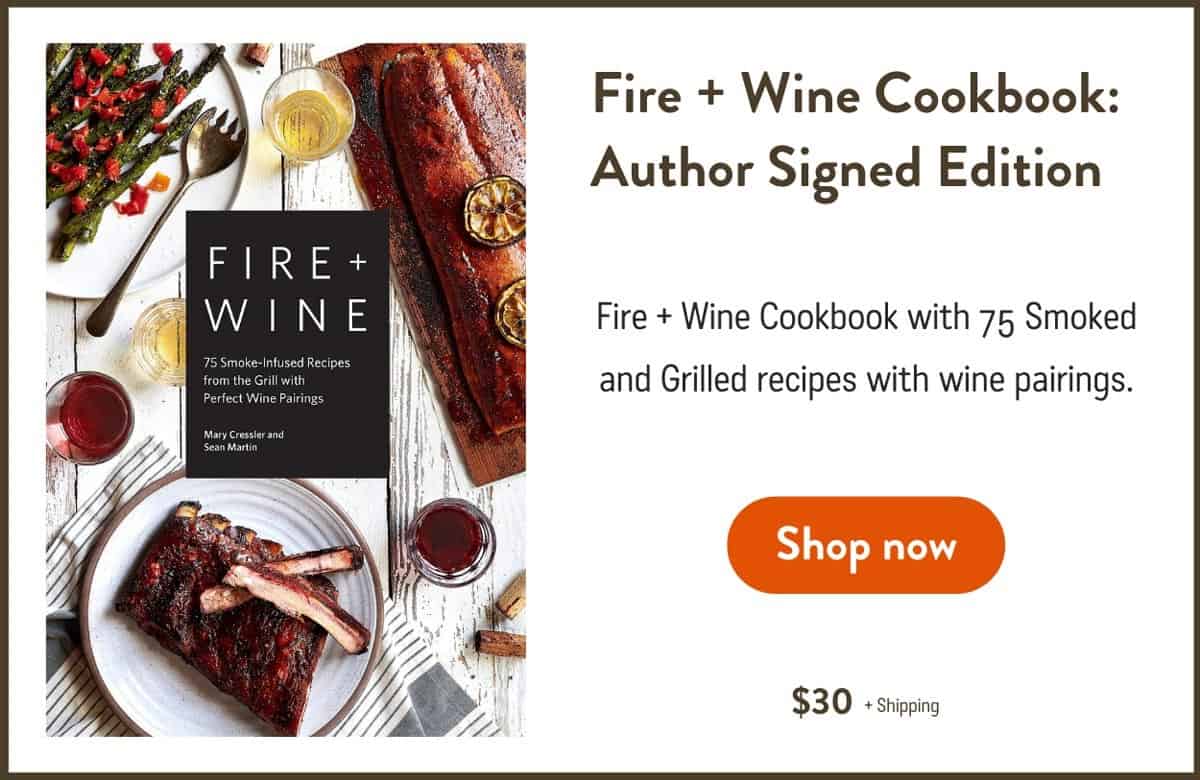 Drink Pairing for Pulled Pork Breakfast Hash
It's brunch! I'm going with a traditional orange juice mimosa, or go big with a Smoked Bloody Mary (I'm partial to the Bloody Mary. Smoked Tomatoes + Smoked Bacon = Amazing!).
---
This recipe was originally published in 2015 and updated in 2023 with new photos and updated instructions. The original recipe remains the same.
Mary (a certified sommelier and recipe developer) and Sean (backyard pitmaster) are co-authors of the critically acclaimed cookbook, Fire + Wine, and have been creating content for the IACP nominated website Vindulge since 2009. They live in Oregon on a farm just outside Portland.
This post may contain affiliate links. This means if you click on the link, we may receive a small commission if you purchase through the link. We partner with brands we know and love and use and it helps keep the blog going!
If you like this recipe we'd truly appreciate it if you would give this recipe a star review! And if you share any of your pics on Instagram use the hashtag #vindulge. We LOVE to see it when you cook our recipes.