A quick, easy, soul-soothing, cold-calming, delicious Smoked Salsa Verde Chicken Soup for when you're not feeling well, or just an average Wednesday night dinner. And three variations to prepare this dish in advance of cold season.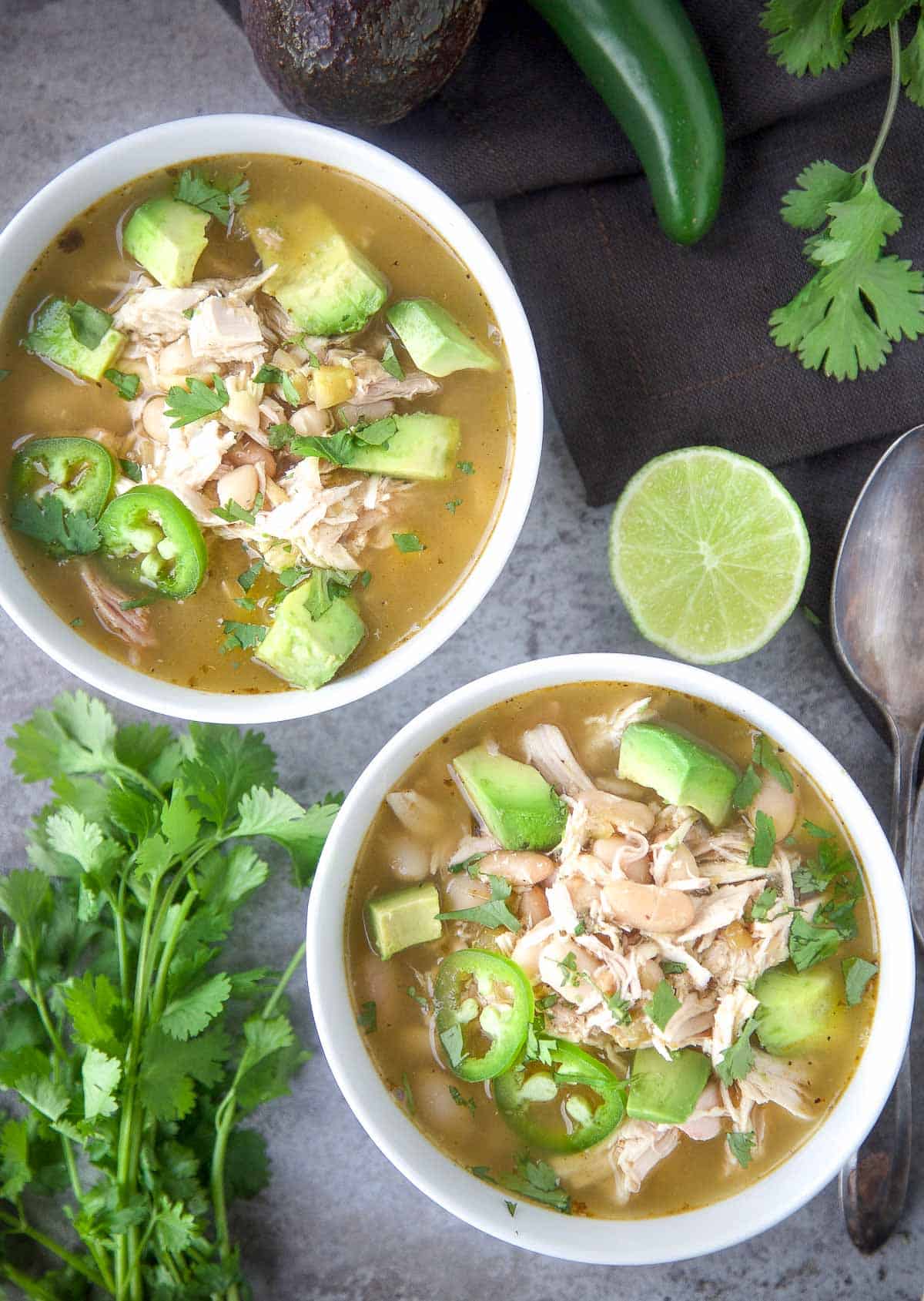 Jump to:
There's something to be said about a warm chicken soup when you're sick. It's the time-honored thing to eat when you're under the weather, right? My mom is the queen of soup in my family. She's the soup expert with her green chili turkey soup and the person I seek out for inspiration. And as you may know she's the salsa queen too, which is why she's the perfect inspiration for this soup.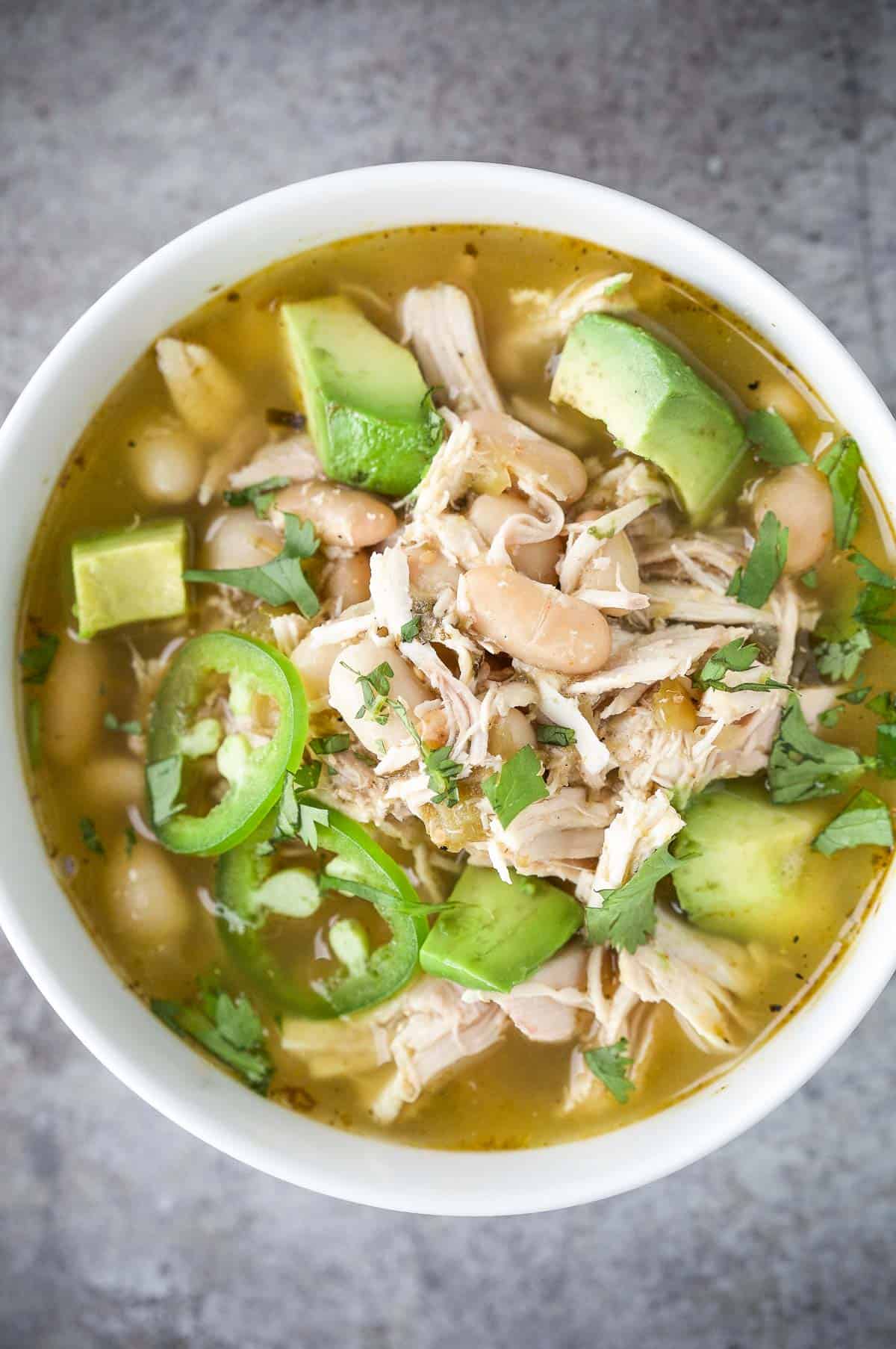 Ingredients
The goal of this salsa verde chicken soup is to keep it easy and, yes, we do smoke a few of the ingredients. But you can also adapt this with non smoked flavors too. Because everything is already cooked you just simmer it all together and add your favorite toppings.
Smoked Chicken Stock – We have a recipe from our cookbook but you can also use regular (low sodium) chicken stock or bone broth.
Smoked Whole Chicken – We shred up a smoked chicken and use it in this recipe. You can also use a store bought roaster chicken as well.
Beans – We like Northern (or white) beans for the flavor, size, and texture. You can use kidney or black beans as well.
Salsa Verde – The real flavor and acidity come from jarred salsa verde. It's usually a tomatillo based salsa with vinegar. We have our own salsa verde as well if you wanted to make that to up the flavor. But for simple – we just buy a jar of store-bought salsa verde.
Limes – We juice one lime and cut up a second into wedges. The juice adds more acidity. Want to really shine? Make grilled limes and then use the juice.
Kosher Salt – Add salt to your desired taste after the soup simmers.
Toppings
We also add some fun toppings to give more flavor. All toppings are optional and you can add anything else you like.
Sour Cream – It adds a creamy flavor to the chicken verde soup.
Cheese – We like Cotija or Oaxacan cheese, or you can use cheddar.
Avocado – A few slices add some hearty flavor.
Fresh Cilantro – If you love cilantro it's a great add. Roughly chop a ¼ cup for topping in the bowl.
Crushed Tortilla Chips – A little crunch is fun or you can fry up from corn tortilla strips.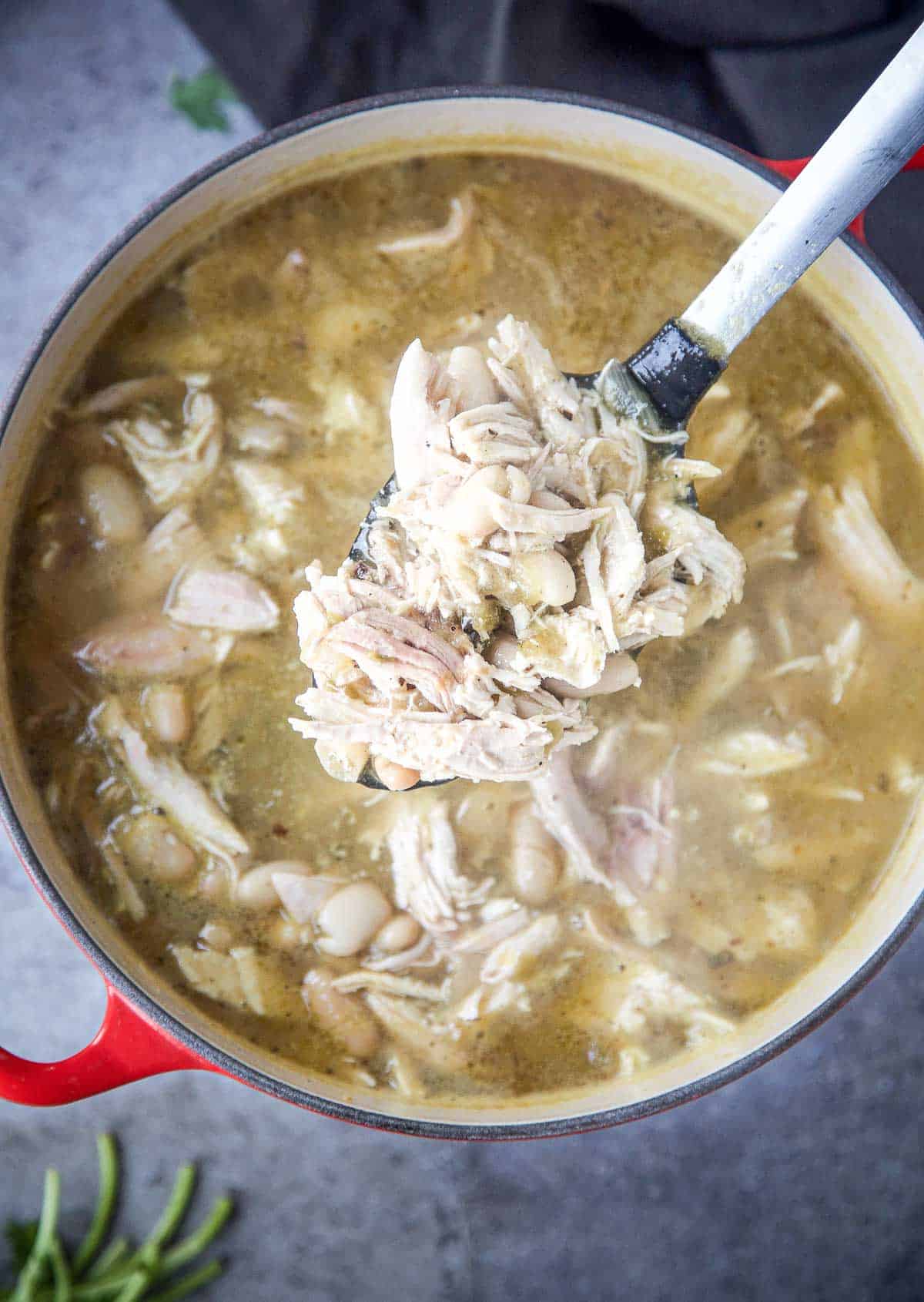 How to Make Smoked Chicken Verde Soup
There are three ways to prep this soup in advance. And remember, great ingredients going in, means great flavor coming out.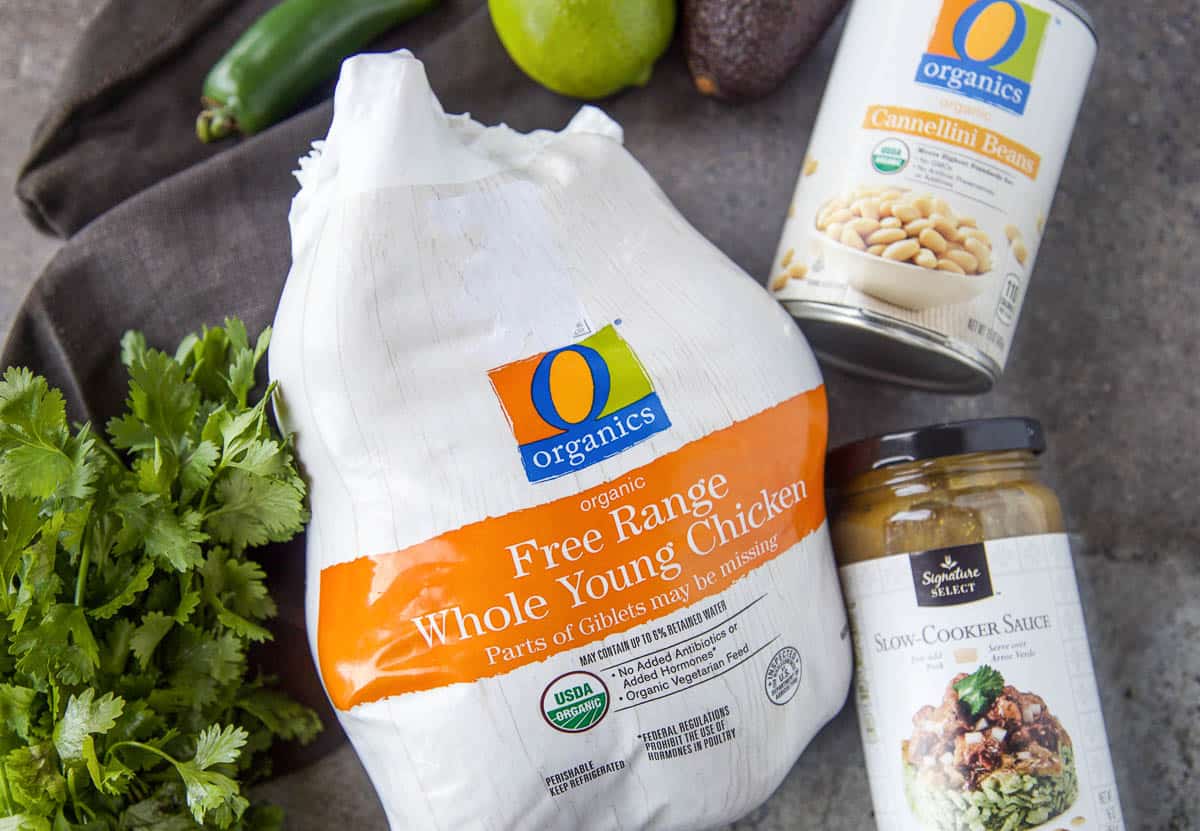 Use Smoked Chicken Stock. Much like preparing for a cold by having all of your cold meds ready to go, I also prepare by making sure I'm fully stocked with smoked chicken stock so it's ready when I need it! Whenever I smoke a chicken I make stock with the leftovers. It's pretty easy to do, and a great way to salvage the smoky flavors of that chicken carcass. Just make the stock in advance and freeze in batches of 2-cup increments. I always have smoked chicken stock in my freezer for soup days! You can find our smoked chicken stock recipe in our cookbook, Fire + Wine.
Use our Smoked Tomatillo Salsa. This salsa is DA BOMB! It's so good. And it works so perfectly in this soup. If you use this then you don't need to have any smoked stock. This gives you all the smoky flavor you need. Then use the chicken of your choice (store bought rotisserie works well if you don't have time to smoke a chicken on your own).
Smoke a Whole Roaster Chicken. Start by smoking a whole roaster chicken, using this Smoked Whole Chicken recipe, then mix it with your favorite store bought salsa verde. This will take the longest, but you can use any kind of stock and any verde salsa.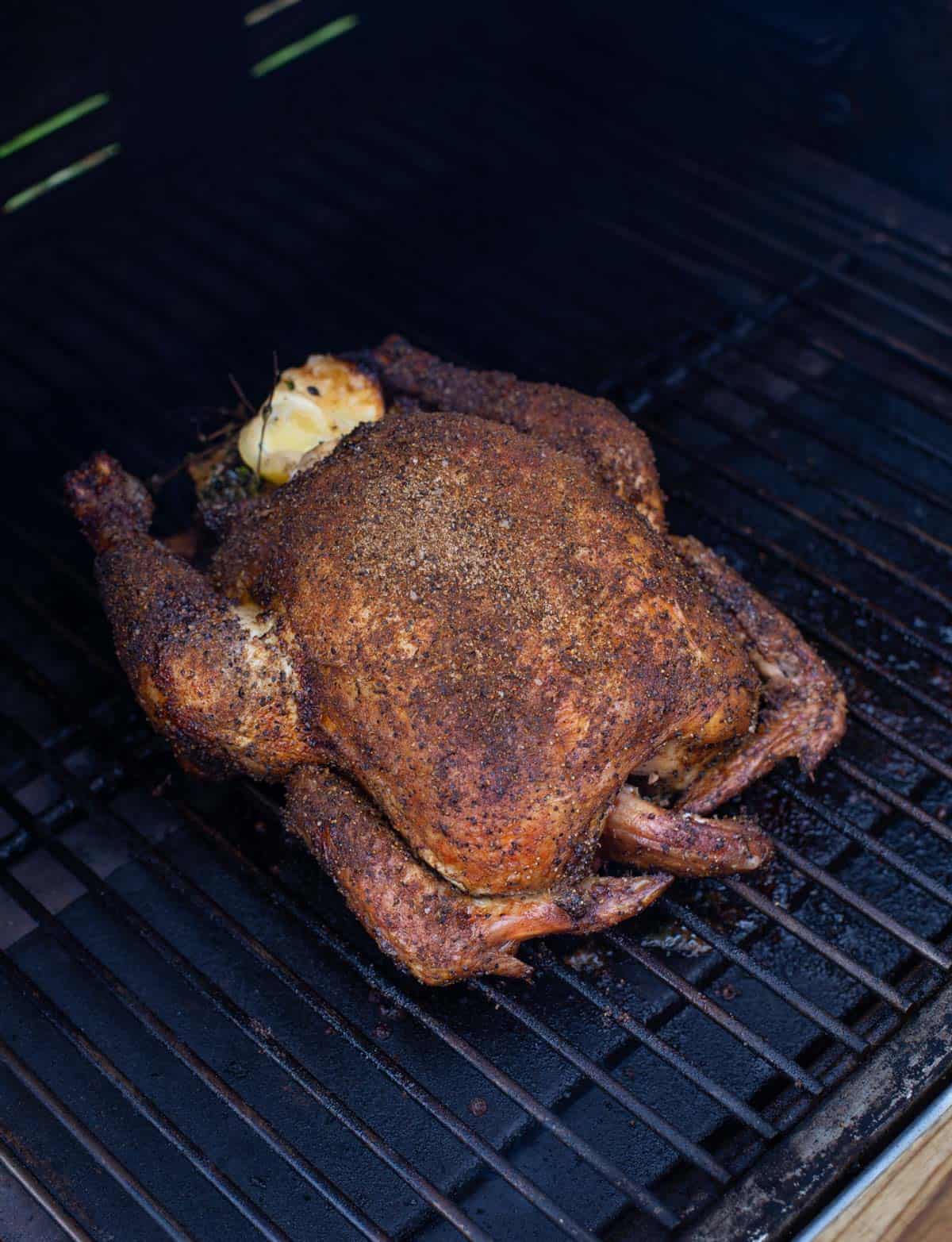 So, if you're feeling up for it (and for best results!), smoke the chicken you plan to use for the soup. But again, if you're sick you're all, "Mary, I ain't got time to smoke a whole chicken, you silly girl!" then use any of the above shortcuts and the soup is just as delicious!
All the rest of the ingredients are easy and you likely always have them on hand. Finish with some fresh lime and creamy avocado and you've got my favorite soup ever, inspired by my salsa-loving soup-making mama who used to take good care of me when I would get sick as a child.
Making in Advance and Leftovers
This soup can be made up to two days in advance. The broth will thicken and it's best to warm up the soup again prior to serving.
Leftover Verde Chicken soup will last up to 4 days in the refrigerator.
Other Soup Inspirations
Mary (a certified sommelier and recipe developer) and Sean (backyard pitmaster) are co-authors of the critically acclaimed cookbook, Fire + Wine, and have been creating content for the IACP nominated website Vindulge since 2009. They live in Oregon on a farm just outside Portland.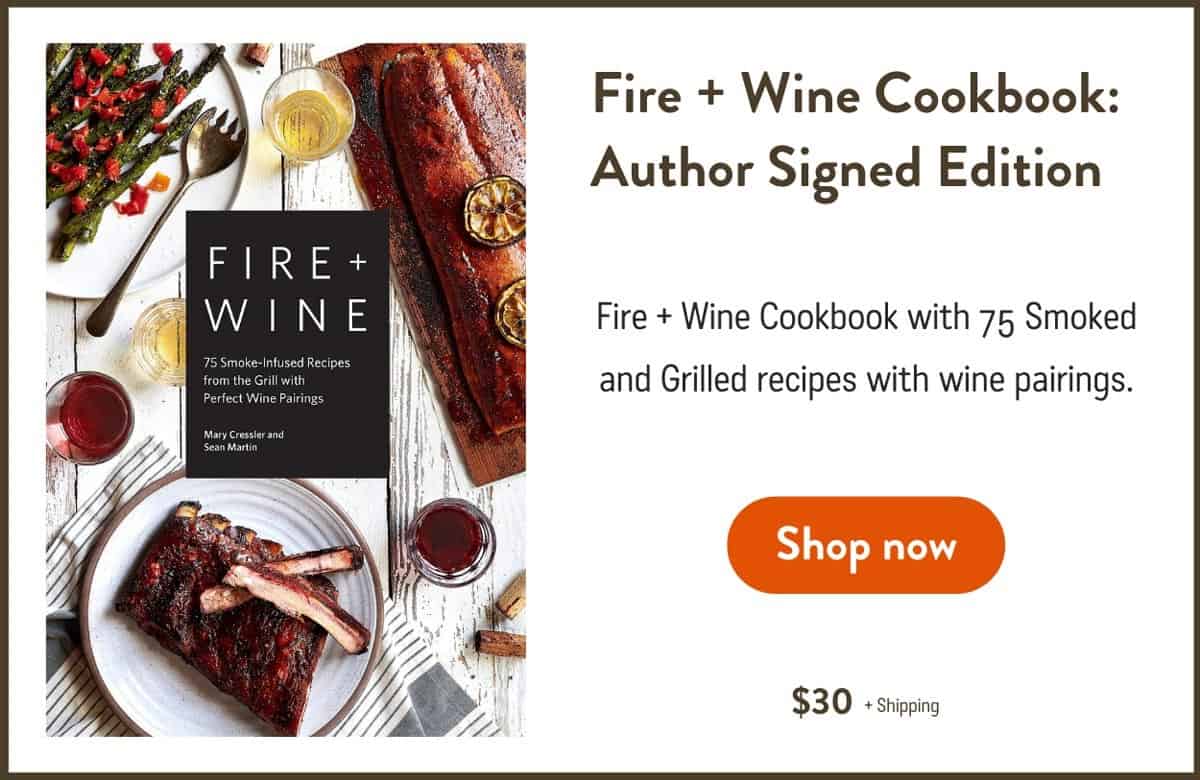 Tried this recipe? Give us a star rating and we would love to see! Mention @vindulge or use the hashtag #vindulge on all the social media handles. And consider subscribing to our newsletter where we drop all our favorite ideas and inspirations every week.
This post may contain affiliate links. This means if you click on the link, we may receive a small commission if you purchase through the link. We partner with brands we know and love and use and it helps keep the blog going!
---