Can you grill green beans? The answer is yes. These easy Grilled Green Beans are topped with Grilled Lemon adding a fresh twist to this classic side dish.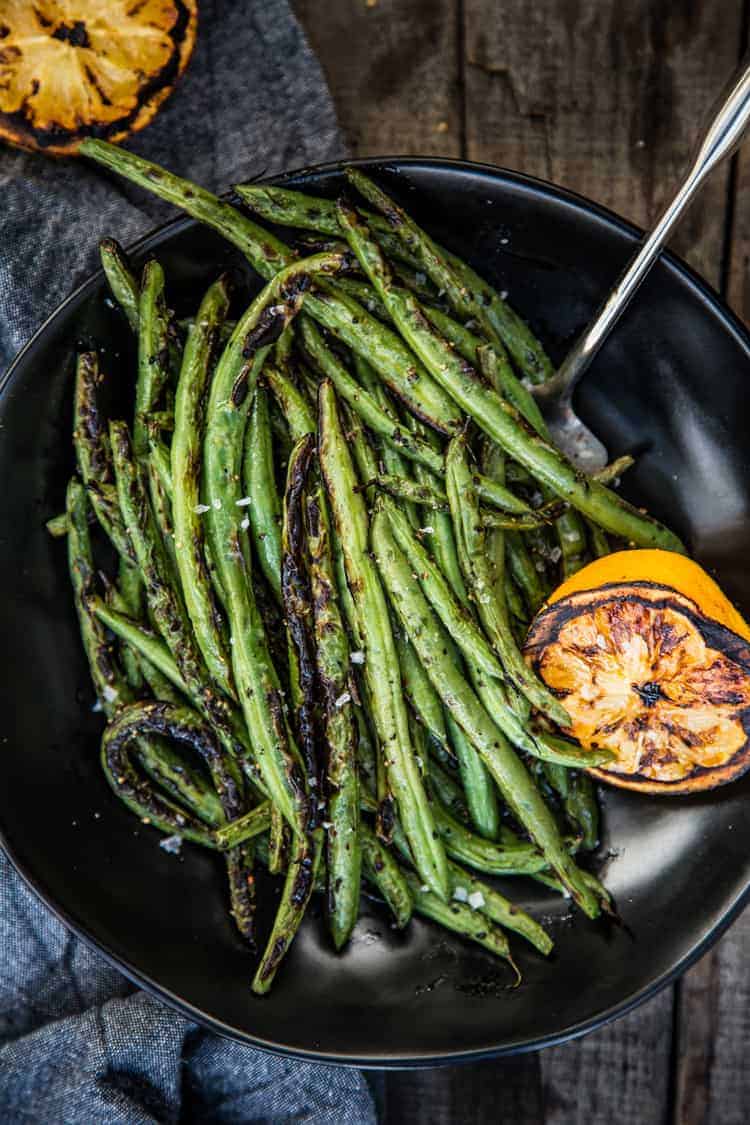 I grew up on green bean casserole during the holidays. You know, the one made with canned green beans and a can of condensed mushroom soup. That heavy dish is not really my thing anymore (though it is still super nostalgic). Instead, I prefer fresh green beans cooked simply. And it doesn't get much easier than grilling green beans and brightening them up with some grilled lemon.
This is a great use for those summer garden green beans or and easy side dish for your holiday meals.
How to Grill Green Beans
Grilling green beans is very simple. You need a direct heat source (hot), and you need to stand by the grill to be sure they don't burn. No need to blanch them first in water. The details:
Prepare – Remove any stem that still exists on the green beans and then rinse. Be sure the green beans are dry before seasoning.
Season – Coat the green beans in extra virgin olive oil and sprinkle kosher salt and coarse or freshly cracked pepper.
Use Direct Heat – Place the green beans directly over the heat source. Because green beans are so narrow, place them perpendicular to the grill grates with long tongs. Alternatively you can add foil over the grate or use a specialized vegetable grilling basket (like this). These prevent the beans from falling through the grates.
Added Flavor – Grill a lemon, halved, at the same time and squeeze over the finished beans as an added flavor element. Top with a small bit of finishing salt and serve.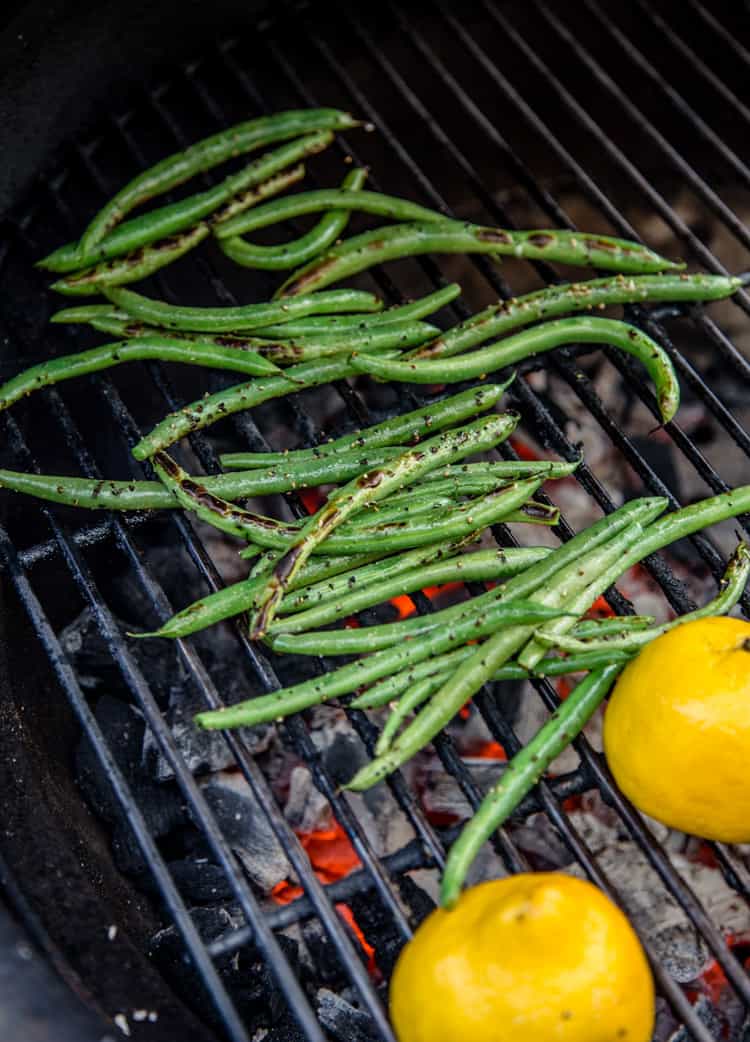 How Long do you Grill Green Beans?
About 10 minutes tops – Stay by the grill and flip once after about 5 minutes making sure they don't fall through the grates. Grill another 3 – 5 minutes and remove. That's it for a flavorful easy grilled vegetable side dish.
Why Grill Your Vegetables?
This is the perfect side dish because you don't need the oven or stovetop. You can cook them on the grill, leaving the oven for other things. And if you are already preparing other dishes on the grill, then it's easy to add a little more to your grill.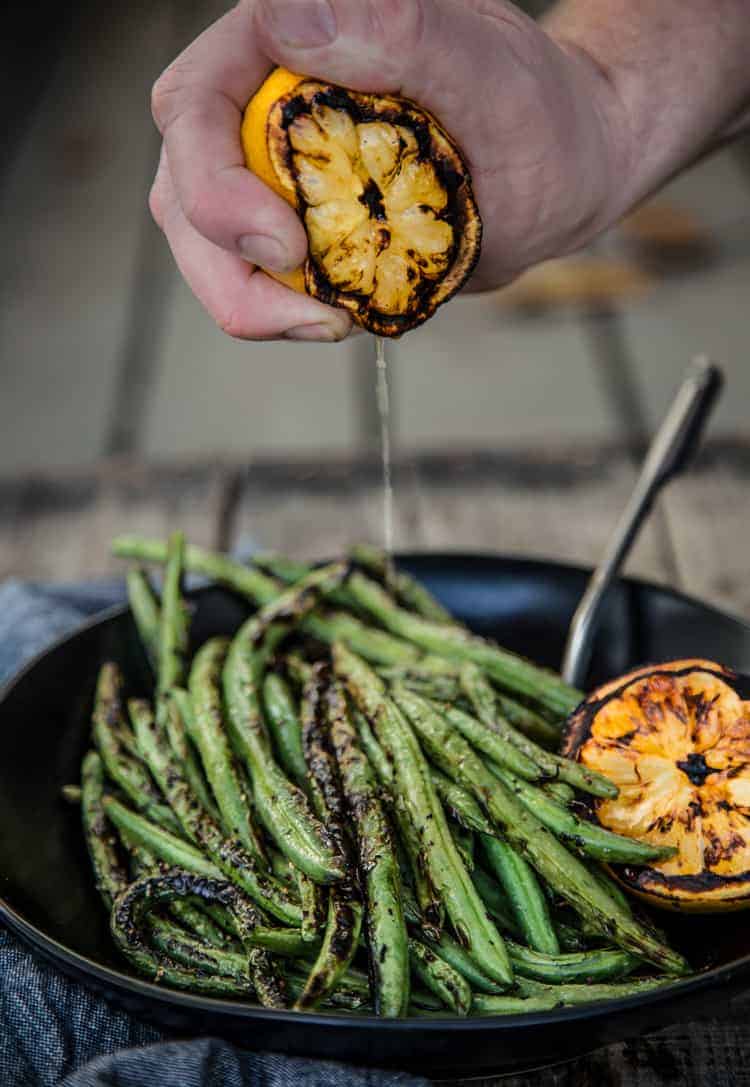 What to serve these vegetables with
Grilled Green Beans with Grilled Lemon Recipe
---
This post may contain affiliate links. That means if you click on the link, we may receive a small commission on the product. We only work with partners we have used and love and it helps to keep the blog going!