The right barbecue techniques take ordinary meat to extraordinarily delicious. Learn some of the most important BBQ techniques to master and a highlight of our favorite BBQ recipes.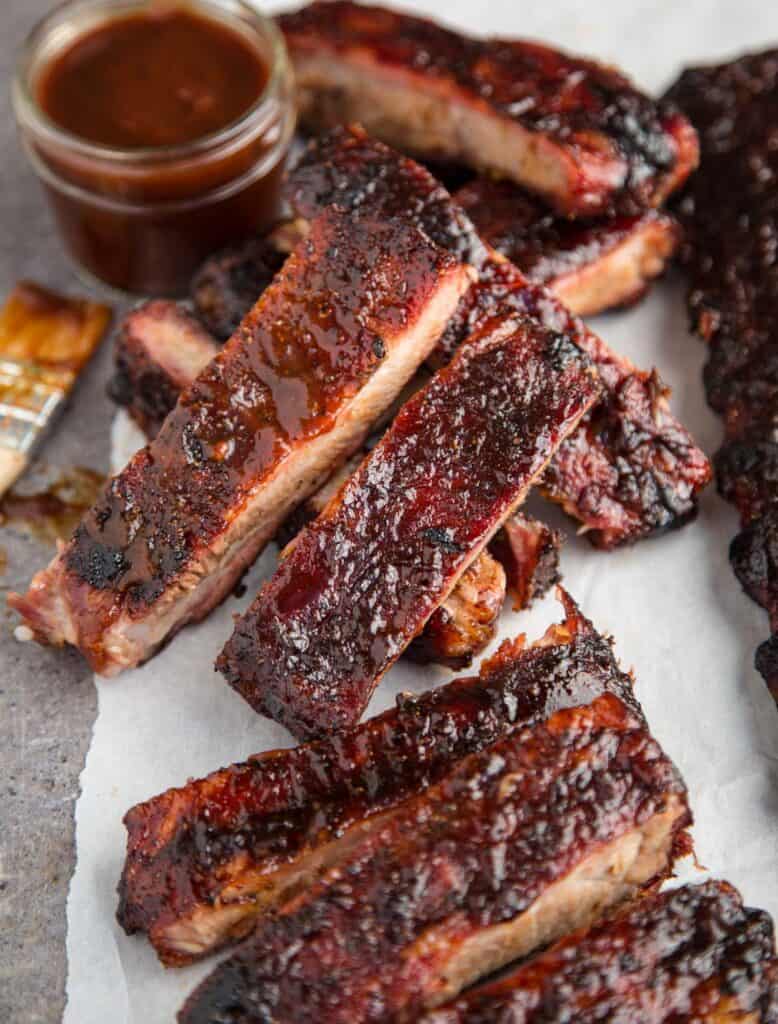 We strongly believe in the magic of outdoor cooking. It creates a memorable experience and makes you the barbecue hero. As authors of a cookbook focused on barbecue, grilling and wine we know grilling outside brings people together.
Below we list out some of the basic techniques you should master, the tools we deem essential to having the best experience, and some recipes to practice on.
Spoiler Alert: Never use lighter fluid.
Jump to:
Charcoal
Barbecue techniques require fuel and no – not all charcoal is created equal. We only use lump charcoal. It adds great flavor and avoids any potential additives that create most briquettes. Our favorites:
Jealous Devil makes some seriously great lump at a great price. You can find at better barbecue dealers or online.
Fogo has a great range of lump charcoal at various price points and burns really well.
Big Green Egg has two versions of lump and both work really well. Available at better BBQ stores and Ace Hardware.
Wood
If smoking low and slow a good hardwood locally sourced is great from a local BBQ shop.
For gas grills use wood chips in a smoker box. We use Western brand.
For small offsets, kamado grills like Big Green Egg, and grills like the Weber Kettle or PK Grills it's best to go with fist sized wood chunks. Find locally or if you find online for free shipping.
For larger offset grills use hardwood wood splits or sticks as they are called. Ideally source locally to avoid crazy shipping charges. Be sure it's not pine or soft woods.
If using a pellet grill the best pellets are those that are 100% the disclosed wood versus oak or alder fillers or using oils.
Start Your Own Fire Without Lighter Fluid
The most important barbecue technique to master is getting your charcoal lit. Don't use lighter fluid.
Make Your Own Seasonings
Dry rubs or seasonings are the first way to add flavor to your meat. Have you ever wondered about the mysteries of making your own homemade dry rub? We've got a simple formula for making a great all purpose seasoning recipe. And it's easy to modify to your flavor profile. Or you can see our entire list of barbecue seasonings.
For low heat and slow cooking, the sweet factor is sugar, which will help to create the caramelized crusty exterior (bark). We hardly, if ever, use sugar for beef, but we love it on pork and chicken cooked low and slow. If you plan on high heat grilling, consider a seasoning with little to no sugar.
Grilling
What makes barbecue different than grilling?
Grilling is hot and fast (high heat for a short amount of time),
Barbecue or smoking cooks the meat low and slow (low heat for a longer amount of time).
In order to get that nice low heat, the first technique you need to master is indirect cooking. Also referred to as two-zone cooking. This process works on absolutely any grill. If you are grilling at high heat it lets you move the meat back and forth to avoid burning.
If smoking it allows you to place wood chunks over indirect heat and create both smoke (from the wood) and heat (from the charcoal).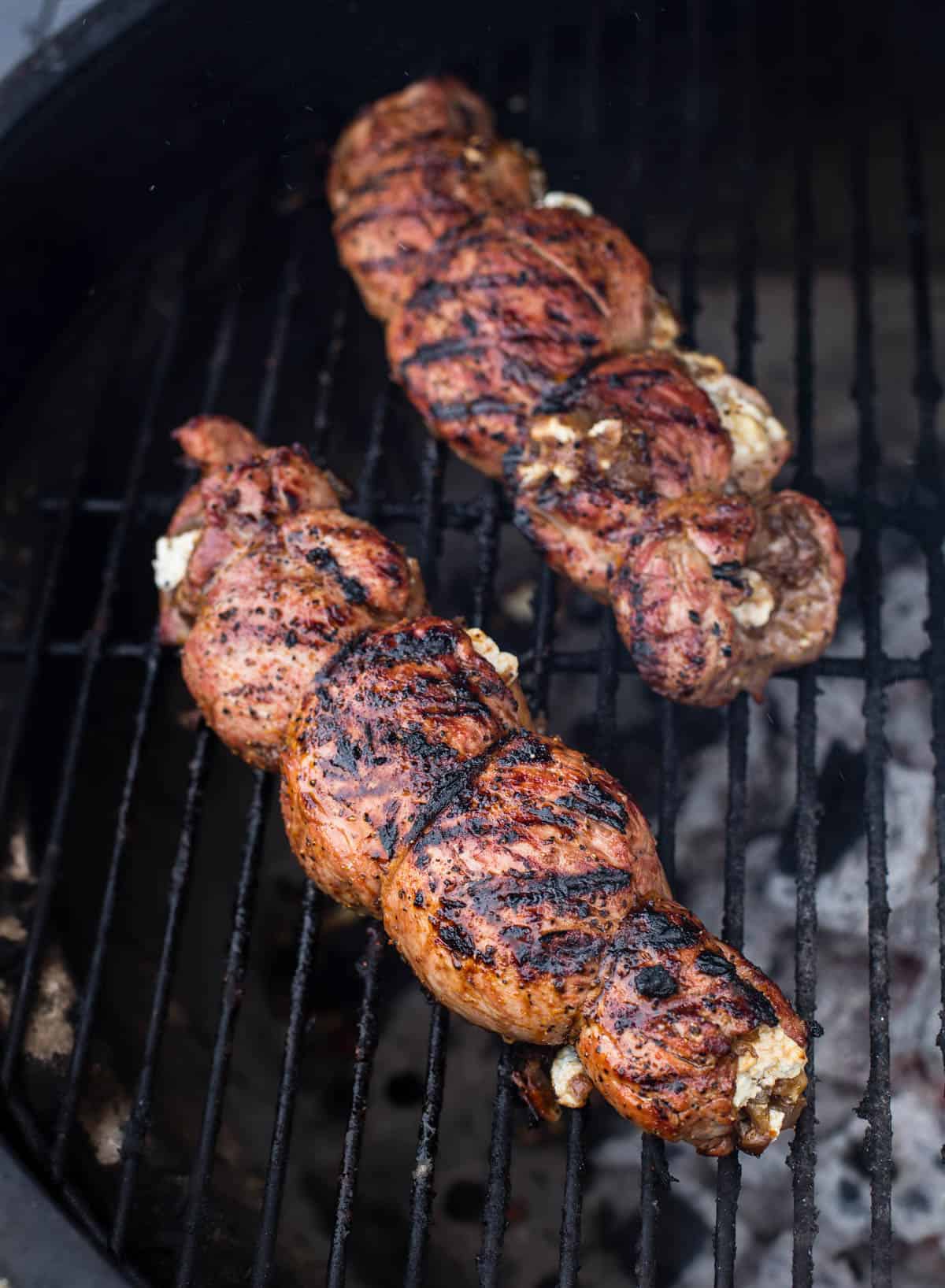 Read more in our Guide to Two-Zone Grilling.
Reverse Sear
Regardless of what type of smoker you have, one of our FAVORITE techniques is the Reverse Sear Method.
Instead of searing first and then grilling to the desired finish temperature (like a restaurant), we prefer to smoke the meat first to imbue that delicious smoky flavor and then sear quickly on the grill to finish it off. Read or watch all about the Reverse Sear Method.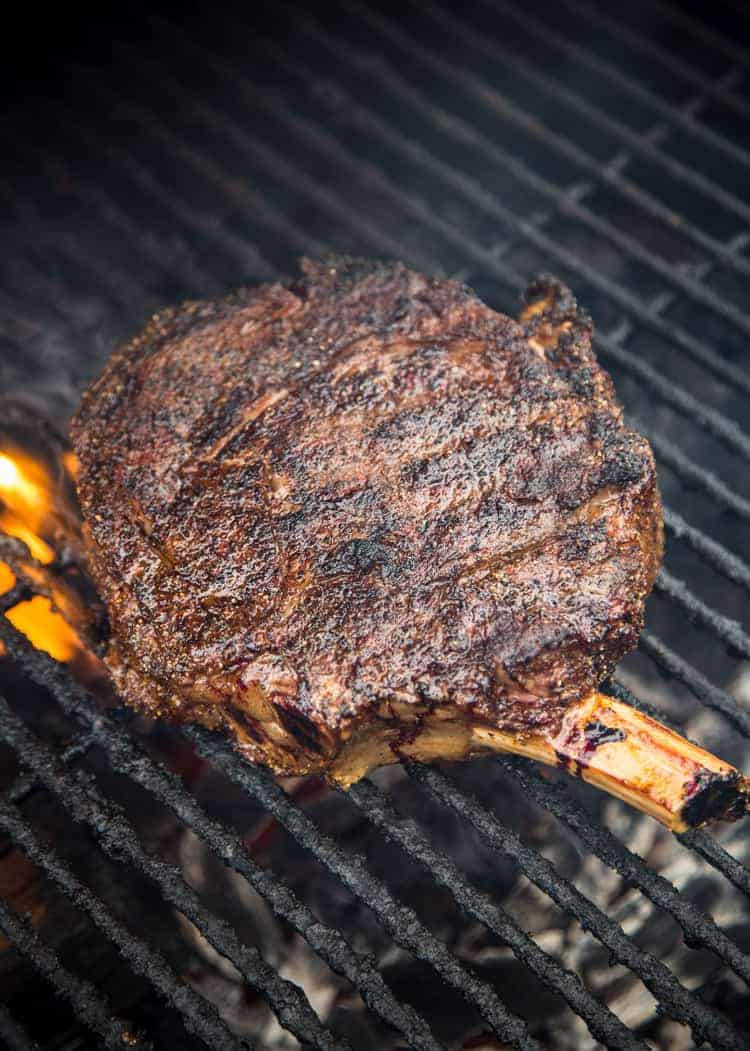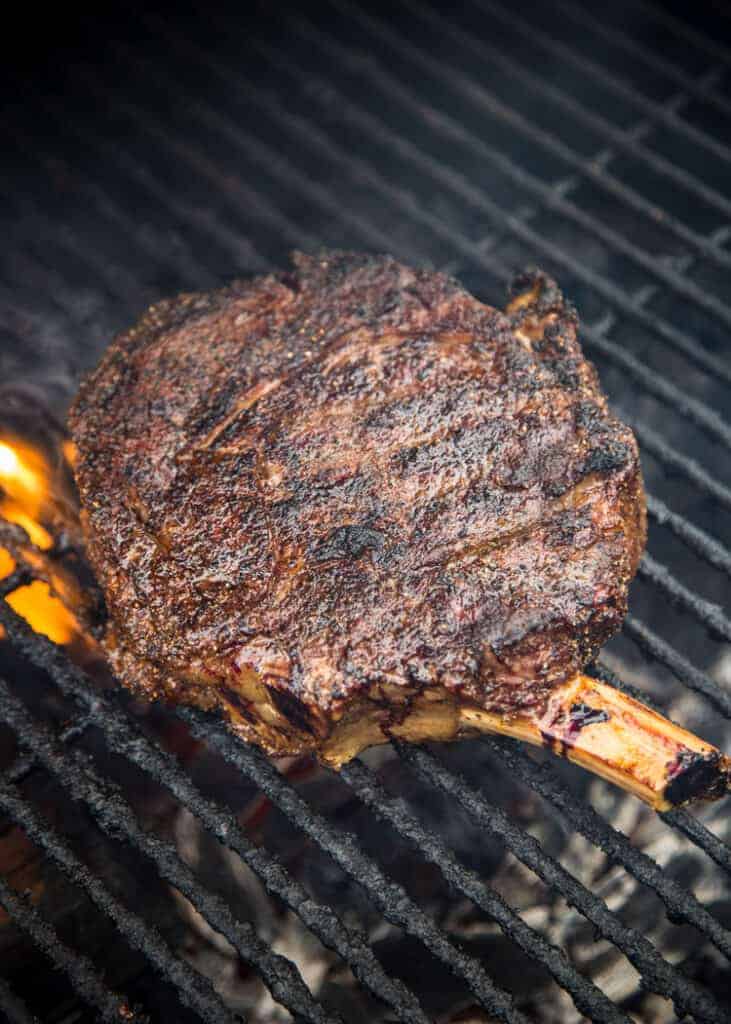 How to Barbecue on a Gas Grill
If all you have is a gas grill and you're wondering if you can use it to smoke food, the answer is YES! We have a complete guide including a video on How to Smoke Meat on a Gas Grill.
Run one burner for the heat source and to ignite wood chips in a smoker box.
Smoke the meat on the side without a burner on.
Replace the wood chips after 45 minutes until the food is done.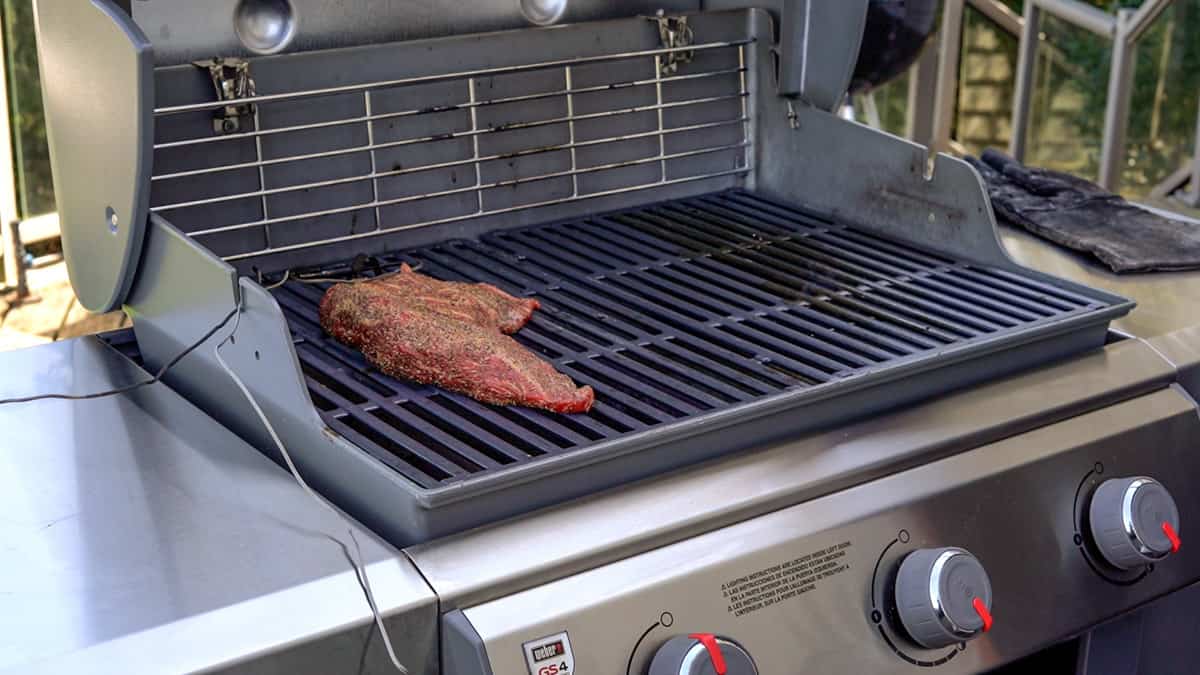 Pellet Grills
Pellet grills are a great way to grill or smoke if you are a busy person and can't manage a fire and temperature. If you find yourself in the market for a new pellet grill, here is our guide on how to use a Pellet Grill. You can use similar techniques like reverse sear and smoking by simply setting the temperature and smoking.
For high heat grilling supplement your tools with a good grill grate if your pellet grill won't get over 500 degrees for a good sear.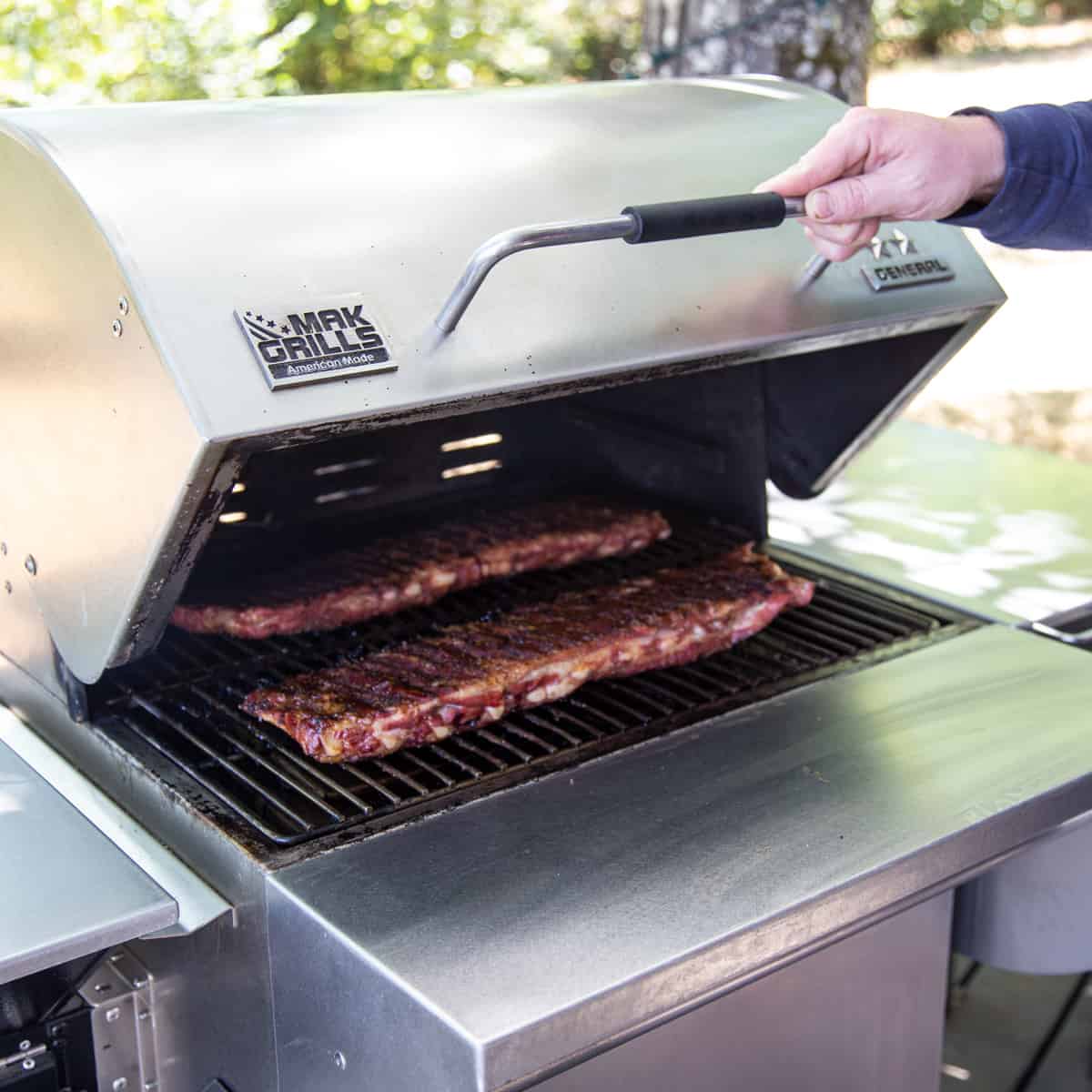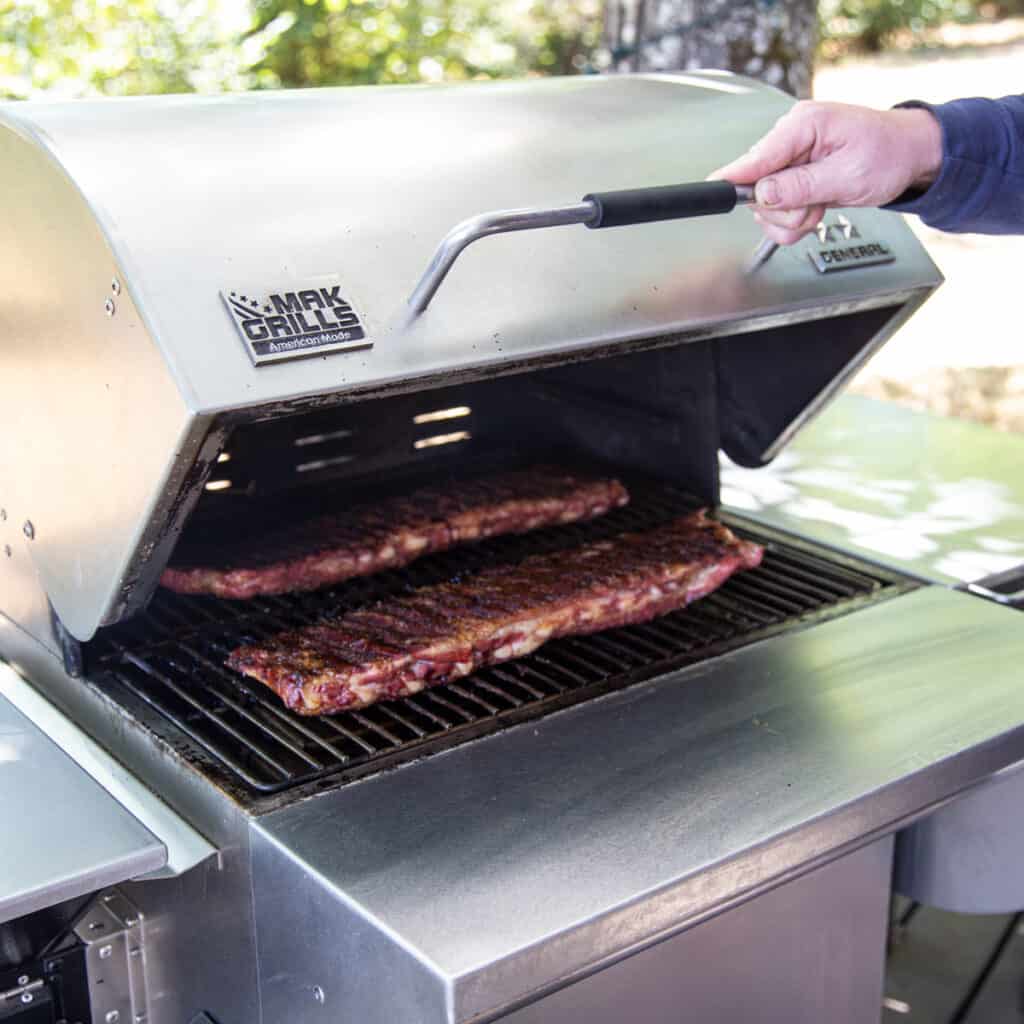 Temperature Not Time
Barbecue recipes are done when they are done. Too many variables change cooking times which is why an important barbecue technique is always cooking to the proper internal temperature of that meat versus time.
Invest in a good instant read thermometer to perfect your game. See below for our favorites.
Essential Barbecue Tools
The two most essential tools for any pitmaster are long tongs and an instant read thermometer. From there it's all about your pit.
Here you can find the rest of our Favorite Outdoor Cooking Tools.
Barbecue Recipes
These barbecue recipes are techniques that should get you well on your way to perfecting those barbecue techniques in your own backyard.
Homemade BBQ Sauces
What I love about barbecue sauce is how much regional variation there is. From clear vinegar based sauces, to the mustard sauce, it shows that even with a general style, there is so much that is fiercely local. Here at Vindulge we're all about buying local. Local meat, local flavor and local wood. So of course, one more way to get that local flavor is by making your own barbecue sauce. For a more in depth look check out our Regional BBQ Sauce Guide.
And a favorite way to get that PNW flavor… add Pinot Noir to the sauce!
---
Basic BBQ Recipes
So you want to try your hand at BBQ ribs? This 3-2-1 method is perfect for those just starting out.
If you think Texas, you should be thinking cattle. So clearly beef is the protein and of course beef brisket is king. No two briskets cook exactly alike, so this recipe is more of a process than strict times and amounts. And if you practice on more than one and have leftovers we've got a handy guide to Leftover Brisket Recipes.
This chicken is finger licking delicious.
We've cooked A LOT of pork shoulders, hundreds for our own personal consumption, as well as through our catering company, Ember and Vine.
---
Mary (a certified sommelier) and Sean (backyard pitmaster) are co-authors of the critically acclaimed cookbook, Fire + Wine, and have been curating content for the IACP nominated website Vindulge since 2009. They live in Oregon on a farm just outside Portland.
Thank you for being part of our community. If you make any of our dishes we'd love to see them on social media using the hashtag #vindulge and give it a 5 star review.
This post may contain affiliate links. This means if you click on the link, we may receive a small commission if you purchase through the link. We partner with brands we know and love and use and it helps keep the blog going!
---