Barbera is a red grape variety planted throughout northern Italy, yielding a light- to medium-bodied red wine with gentle tannins, sprightly acidity, and luscious dark fruit flavors that pair perfectly with meats, cheeses, and anything involving tomato sauce. Find out what makes this grape so unique and which foods pair best with Barbera wine.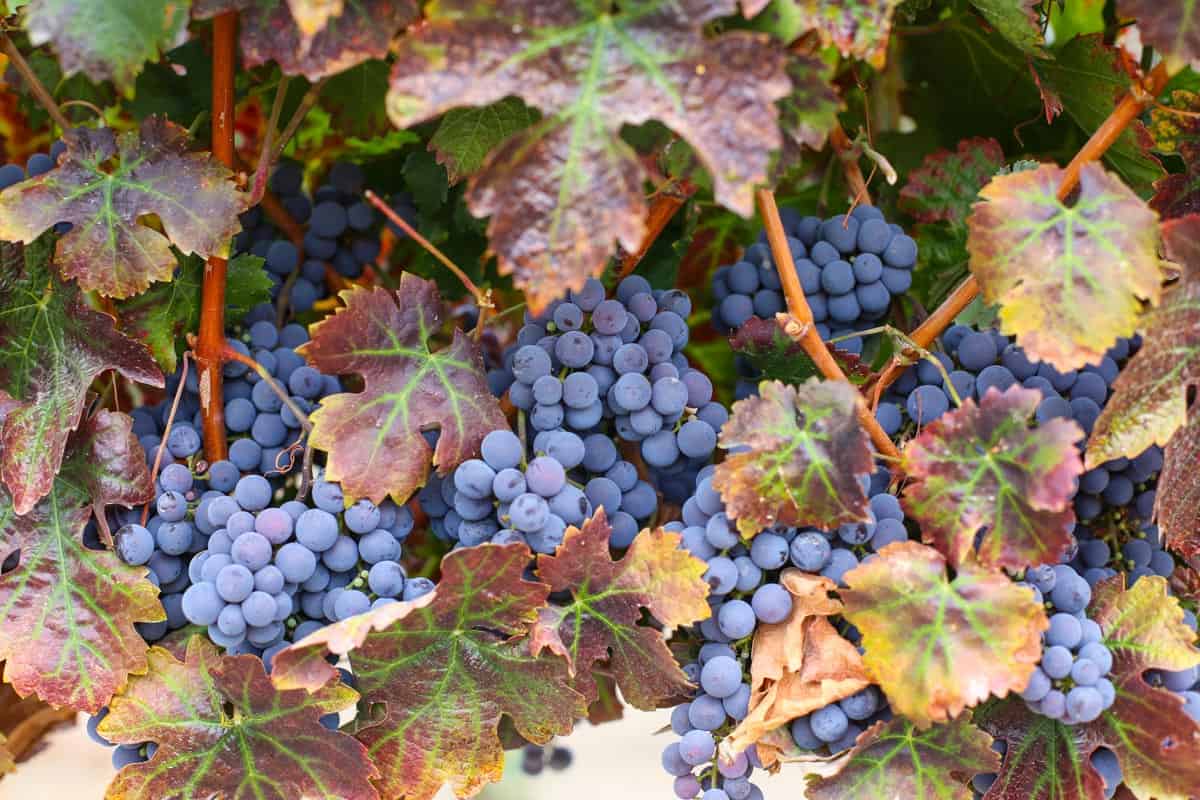 Jump to:
Italian wines are almost universally designed to pair well with food (which makes sense, considering the Italian lifestyle), and wines made from the most famous Italian grapes- Sangiovese and Nebbiolo- always feature heavily in these conversations. However, Italian wine regions also grow a wide range of slightly lesser-known grapes, and these harvests produce some of the best (and most delicious) bargains around.
A Quick Rundown
Scholars believe that Barbera originated in the Piedmont region of Italy, an area in the country's northwest that borders France and Switzerland.
Barbera grapes are dark violet in color, and they often have a blue undertone.
Most come from Italy, but the grape has also spread to the New World. Specifically, you'll find it in California, Australia, and Argentina.
Especially when compared to Nebbiolos or high-end Sangioveses, Barbera wines are spectacularly affordable. Many Italian versions can be purchased at wine shops for $20-25 a bottle, with some ringing in for under $20.
Flavor Profile: What Does Barbera Taste Like
Whether it's made in the Old World or in the New World, Barbera delivers big fruit flavors. You'll detect notes of cherry, plum, and berries (like blackberries, raspberries, and even strawberries). The oak-aging process imbues the wine with toasty characteristics and intriguing flavors of spice- think clove, vanilla, and anise. Barbera is also known for its bright, mouthwatering acidity.
In terms of its body and texture, Barbera occupies a unique place on the wine spectrum. Its robust flavors feel consistent with a full-bodied wine, but it doesn't have the same weight and unctuousness as "big" reds like Syrah and Cabernet Sauvignon, which may come as a surprise when you consider the way that Barbera looks in a glass: its extremely dark and saturated color could lead you to assume that its flavor is equally intense. Barbera also features a tannic structure that proves far more delicate than the ones you'll find in other Italian red wines like the ones made from Nebbiolo.
History of Barbera
Like many other popular Italian wine grapes, Barbera has a long and storied history. Some believe that Barbera dates back to the 7th century, while others claim that it got its start during the 13th century. Either way, researchers believe that the grape was first harvested in Piedmont, a region in northwestern Italy that rests along the Alpine border between Italy, France, and Switzerland. Barbera ultimately spread to other nearby areas of Italy, including Emilia-Romagna and Lombardy.
Unlike grapes like Nebbiolo and Sangiovese, which can be finicky in terroirs outside of their home country, Barbera thrives outside of Italy, particularly in New World regions like California and Australia. It's believed that the grape made its way overseas during the big waves of Italian immigration during the 19th and 20th centuries, and it established a foothold in California's Central Valley, Argentina's Mendoza region, and Australia's Mudgee region.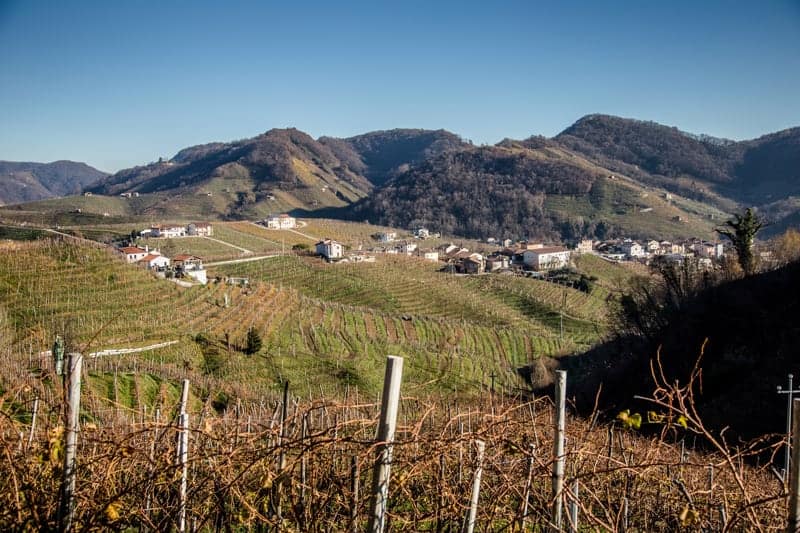 Notable Regions Where Barbera Is Grown
Italy: Barbera is still primarily associated with its country of origin; over 80% of the world's Barbera is grown in Italy. The Piedmont region remains the most popular area for this type of wine production, and the DOCGs (appellations) of Barbera d'Asti and Barbera d'Alba are some of the most celebrated versions. Areas close to Piedmont (like Emilia-Romagna and Lombardy) also grow Barbera, although in smaller quantities. The Italian version of this grape isn't exclusive to the north, though; Barbera grows as far south as Puglia.
United States: In the United States, Barbera grows almost exclusively in California (with a small amount grown further north in Oregon and Washington). The Central Valley yields the biggest stateside Barbera harvests, although the grapes grown in this area are primarily used for lower-cost red wine blends rather than prestigious single-varietal wines. In Napa and Sonoma, some vineyards are working with the grape and are yielding higher-quality results than their Central Valley compatriots. New World versions tends to have a juicier, jammier flavor profile than its Old World equivalents.
Australia: The Australian wine region of Mudgee in New South Wales is best known for its Barbera cultivation, but the grape also flourishes in the McLaren Vale and Adelaide Hills. Australian Barbera has more in common with Californian Barbera than with the Italian version; you can expect big fruit flavors and a fuller mouthfeel.
Argentina: The Argentine wine region of Mendoza grows Barbera, as does the San Juan province. You'll notice plenty of flavor-related overlap between Barbera from Argentina and those from California and Australia.
Pairing Barbera With Food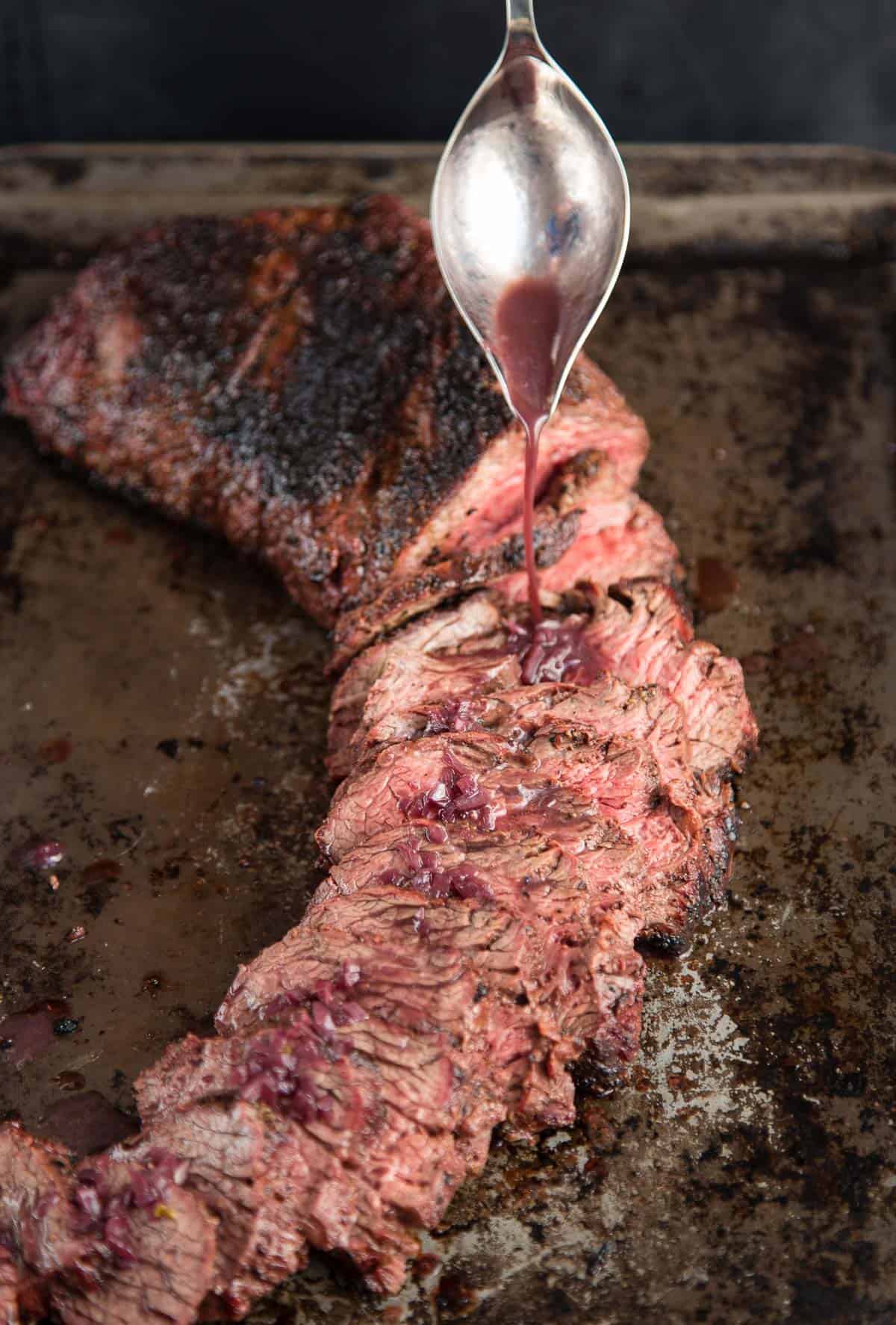 Barbera manages to be both a rich and deeply-flavored red wine and a red wine with a lighter weight and more delicate profile. Therefore, it has more versatility in terms of food pairings than most other red varietals. There is truly no limit to the number of dishes that can pair brilliantly with this crowd-pleasing wine.
Its red fruit flavors and zippy acidity make it a perfect partner for red-sauce. It's a fantastic wine for pizza night, a big platter of spaghetti and meatballs, or a tray of chicken Parm. It also works well alongside braised meats and slow-cooked sauces, from osso buco to Bolognese.
The acidity of Barbera plays harmoniously with fatty meats and offal. A New York strip, pork belly, duck, and foie gras all feature flavors and textures that pleasantly contrast with and accentuate the flavors of the wine.
If you'd like to pair with vegetables, seek out hearty veggies and legumes like braised greens, artichokes, slow-cooked beans, and sweet potatoes.
Recipes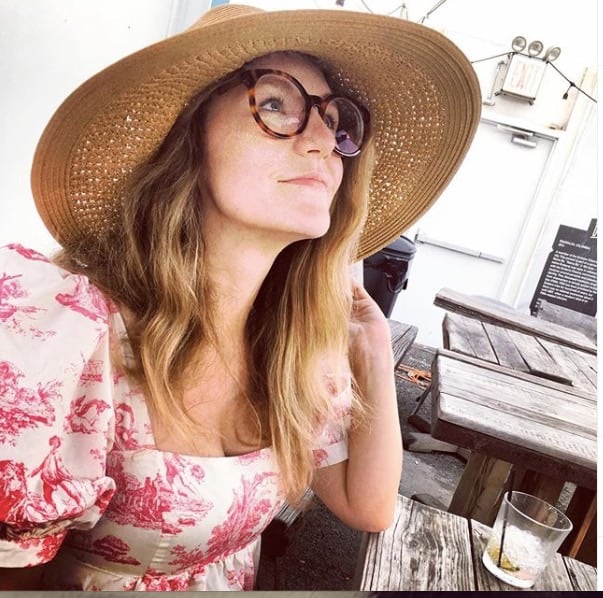 About the Author
Taylor Tobin
Taylor Tobin is a freelance food and beverage journalist based in Austin, Texas. Her work has been published on such platforms as HuffPost, Wine Enthusiast, Allrecipes, Insider, and Observer. She's an avid wine taster who's always excited to discover different regions, varietals, and styles, and the ability to pair a delicious meal with the perfect wine counts among her greatest joys.