Since the purchase of the new smoker ("Old Smokey" as he's being referred to throughout our neighborhood), we've been asked by nearly all of our family and close friends when we are going to start a BBQ business — as in, give up our day jobs and start a restaurant or catering company.  We chuckle at the idea, though there is secretly a part of us curious about making the endeavor from hobby to business.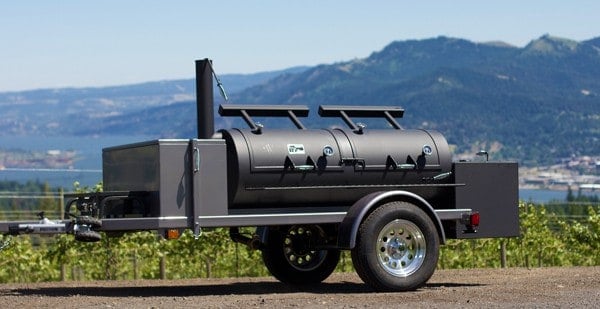 So far we've catered a few events this summer and a few more on the horizon in the next month, with plans to venture into the competitive BBQ circuit in the next year.  But absolute zero plans to dive into the restaurant deep end… yet.  I spent enough years working in the restaurant and events businesses to know that's not how I want to spend my weekends and holidays.  At least not with young kids at home.  The schedule is less than ideal to say the least.
For the time being, the short answer is that we are happy right now doing this as a hobby, with occasional paying gigs.
All this talk of making a "job" out of a passion reminds me of a fascinating couple I met a few months ago who own and operate a small winery out of Yamhill Oregon.
That couple is Mark Huff and Jill Zarnowitz, owners of Stag Hollow Vineyard.
Stag Hollow Wines and Vineyard (Yamhill, Oregon)
The couple purchased a 34-acre property in 1989 and began to plant grapes the next year on the steep south facing slopes of Willakenzie soils.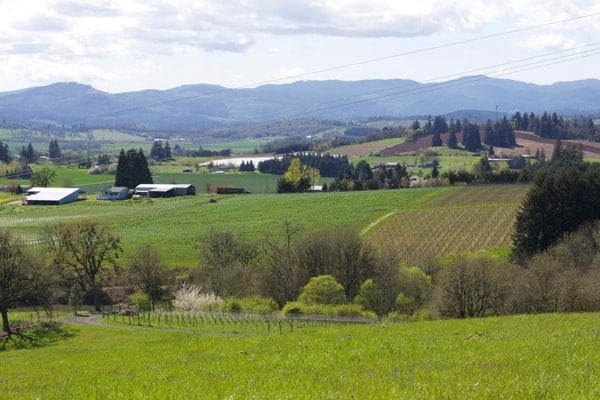 Of the 34 acres, 10 are planted with grapes (primarily Pinot Noir), with 12 more currently in progress, (including some new Dolcetto grapes).
The couple's first harvest was 1994, and since then they've produced, on average, about 1,500 cases of wine per year.
In twenty years of producing well-respected and beautiful wines (yes they're celebrating their twentieth harvest this year!), they never intended to grow the brand much from where it is, though they've had the opportunity to. "1,500 cases is not a livable amount," says Mark, "but it is serious and focused."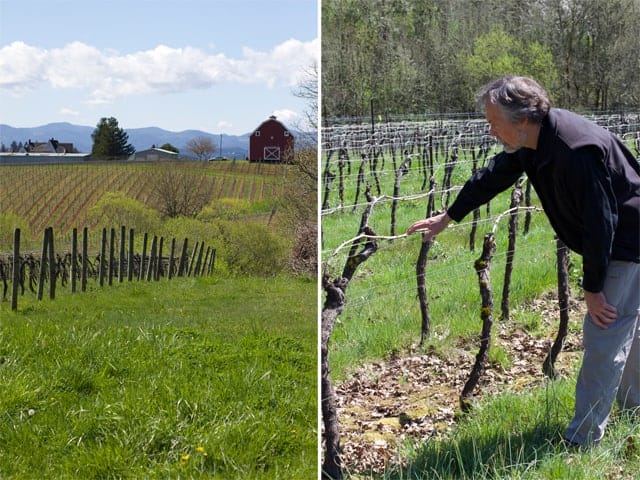 So why not expand?
They do it for the passion.  And no that's not a marketing gimmick.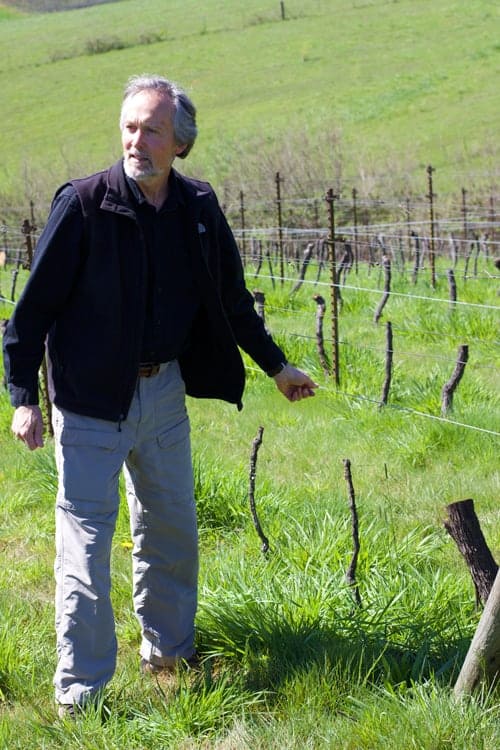 Both Mark and Jill have day jobs (or at least Jill did until very recently).  Mark is currently a scientist for the federal government, and Jill is a biologist who previously worked for the state of Oregon, but is now full-time with their winery and vineyard.  For twenty years they managed to maintain their careers while also running a vineyard and winery without the pressure of expanding or relying on it as their sole source of income.
Wine is a passion project for them.  By maintaining their day jobs they are able to focus on what they love about wine – producing wines they love, in a style of their choosing – without demands or pressure from distributors or marketers, or without having to release the wines before they are ready.
Their Style
Mark mentioned that they do a style of Pinot Noir that is expressive of their specific vineyard and practices.  Being a curious scientist, Mark invented his own trellising system designed to mimic stressing the vines in order to grow grapes at high densities.  There is only a meter between each row, with more vines per acre than many other vineyards in the area.  The result is more vines per acre, yet with a low fruit per plant ratio.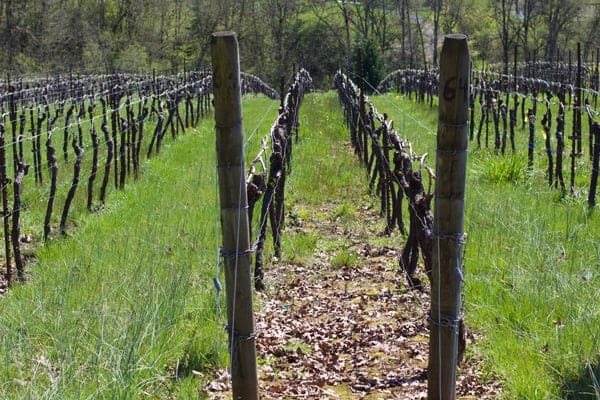 Without any pressure from having to market the brand, they can focus on quality.
They've managed to create a lifestyle for themselves that allows them to maintain day jobs they are happy with, while also making wines they are proud of.  And importantly, they are able to continue their hobby and passion without ever getting burnt out from the stresses of marketing and sales.
I'd like to think Sean and I could do this with BBQ someday.  Get to a point where we can continue to build some kind of BBQ business, without having to deal with the stresses of having it be our sole form of income.  To be able to create that healthy work-life-hobby-balance is something I aspire to, and something Mark and Jill seem to have been able to accomplish with Stag Hollow.
Oh, and their wines are pretty fantastic as well!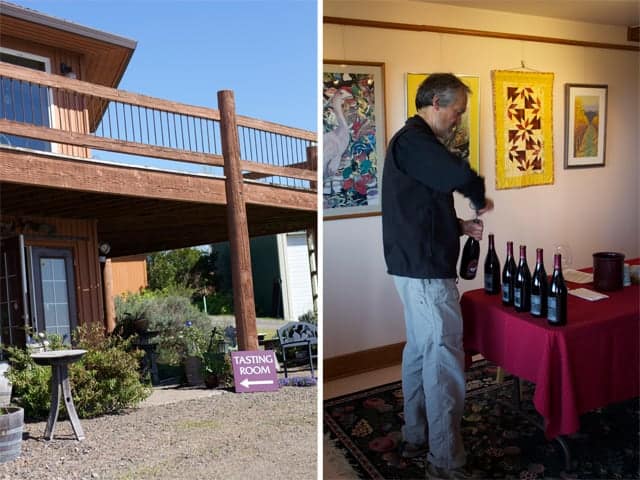 They make about four different Pinot Noirs per year, and focus on barrel selections, not vineyard designations.  In addition, they make a few other cool wines like Dolcetto, and a tasty Red Field Blend (which is a killer value for everyday sipping priced at only $12!).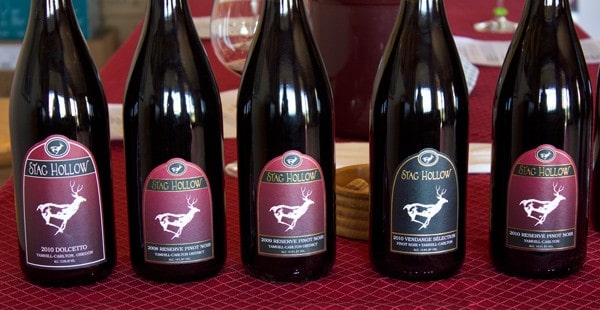 Their entry level 2011 Pinot Noir (Yamhill-Carlton), is a fantastic value at $22. 2011 was the coolest vintage in recent years, and this wine still showed lots of depth, richness, and spice.  It had some earthy mushroom and dark fruit aromas, with spice, tobacco, and structured dark berry fruit flavors.  I purchased some of this to enjoy back at home.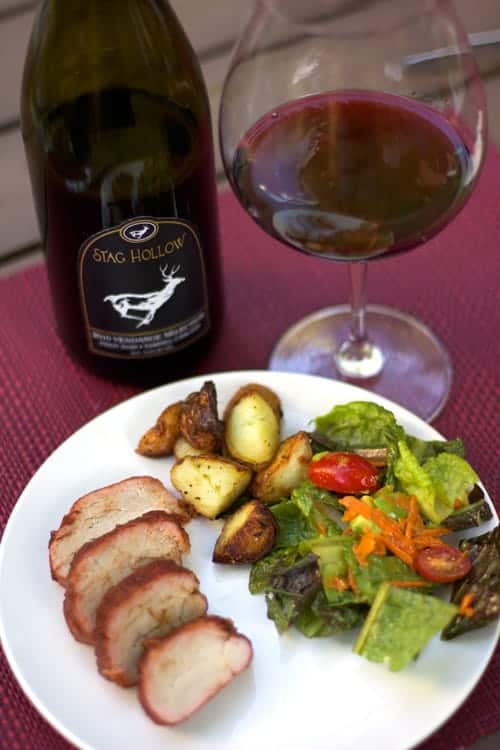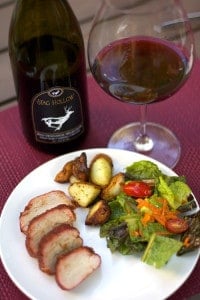 I also couldn't help but buy their 2010 Vendange Sélection Pinot Noir (Yamhill-Carlton), black label, for $40.  The grapes from this wine come from their oldest block and had elegant and perfumed aromas of violets, dark cranberry, baking spice.  It had this lovely spicy mouthfeel with a mouthwatering savoriness.  Lovely!  As much as I wanted to, I couldn't hold this one for very long and ended up opening it shortly after I purchased it with some smoked pork tenderloin.
I also had the chance to taste three different vintages of their Reserve Pinot Noir (2010, 2009, and 2008).  The '09 had a big, perfumed, nose with lots of spice and dark fruit.  The '08, which Mark said was the "ideal vintage," had lots of cinnamon and spice elements, gorgeous fruit, and more of that mouthwatering savoriness to it.
I loved the balance of earthiness and richness their wines had.  They make for great wines to pair with earthy cuisines (like anything with mushrooms).  Speaking of mushrooms, they also make the house wine for The Joel Palmer House.  So next time you're there, if you order the house Pinot Noir you'll know who made it.
I had a lovely time getting to know the wines and the people behind Stag Hollow, and meeting people who have been able to balance careers and passion.  Thank you Mark and Jill, and congrats on celebrating twenty years of making great wines.
*****
If you would like to visit Stag Hollow (and I hope you do), they are open Memorial Day, Labor Day and Thanksgiving weekends, and by appointment.