Tired of boring toast or cereal for breakfast? Switch things up with this healthy and protein-packed Smoked Almond Butter Toast! Plus it's vegetarian. This breakfast sandwich includes 3 of the main food groups and is so easy, your kids can make it themselves. That's a win for everyone!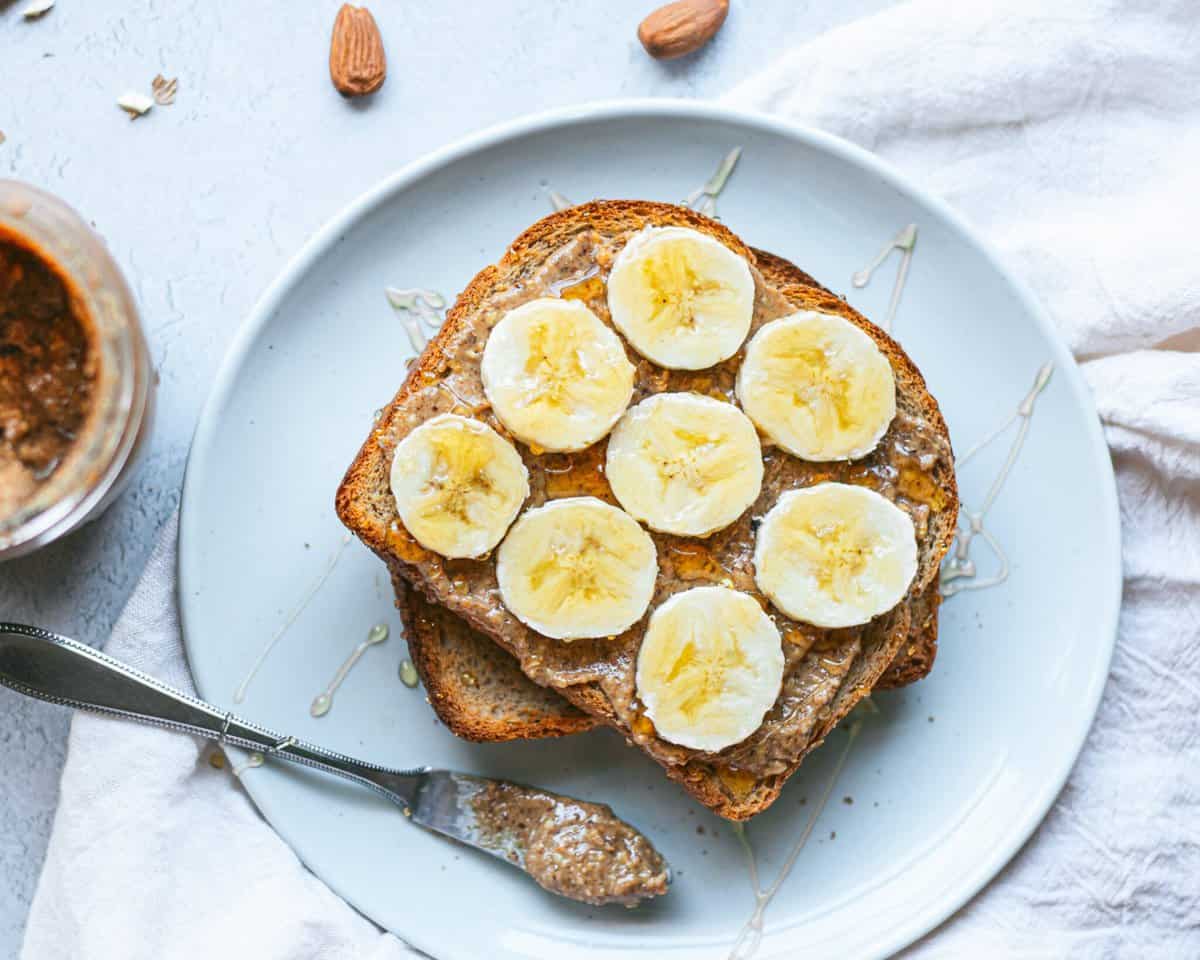 Breakfast can be a hectic time, as you're trying to get everyone out the door. These Smoked Almond Butter and Banana Toasts are like a superhero swooping in to save the day. All the prep is done ahead of time (making the almond butter, smoking the honey) so when you hit the snooze button a few too many times, you can still manage to get some fruit and protein in before you head out the door.
Jump to:
Smoked Almond Butter
We buy the large 3 pound bags of almonds from Costco so we always have them on hand to smoke and whip into almond butter. Of course, you can also use pre-made almond butter from the store, but we find it cheaper to make our own. Here is our Guide to Making Smoked Almond Butter.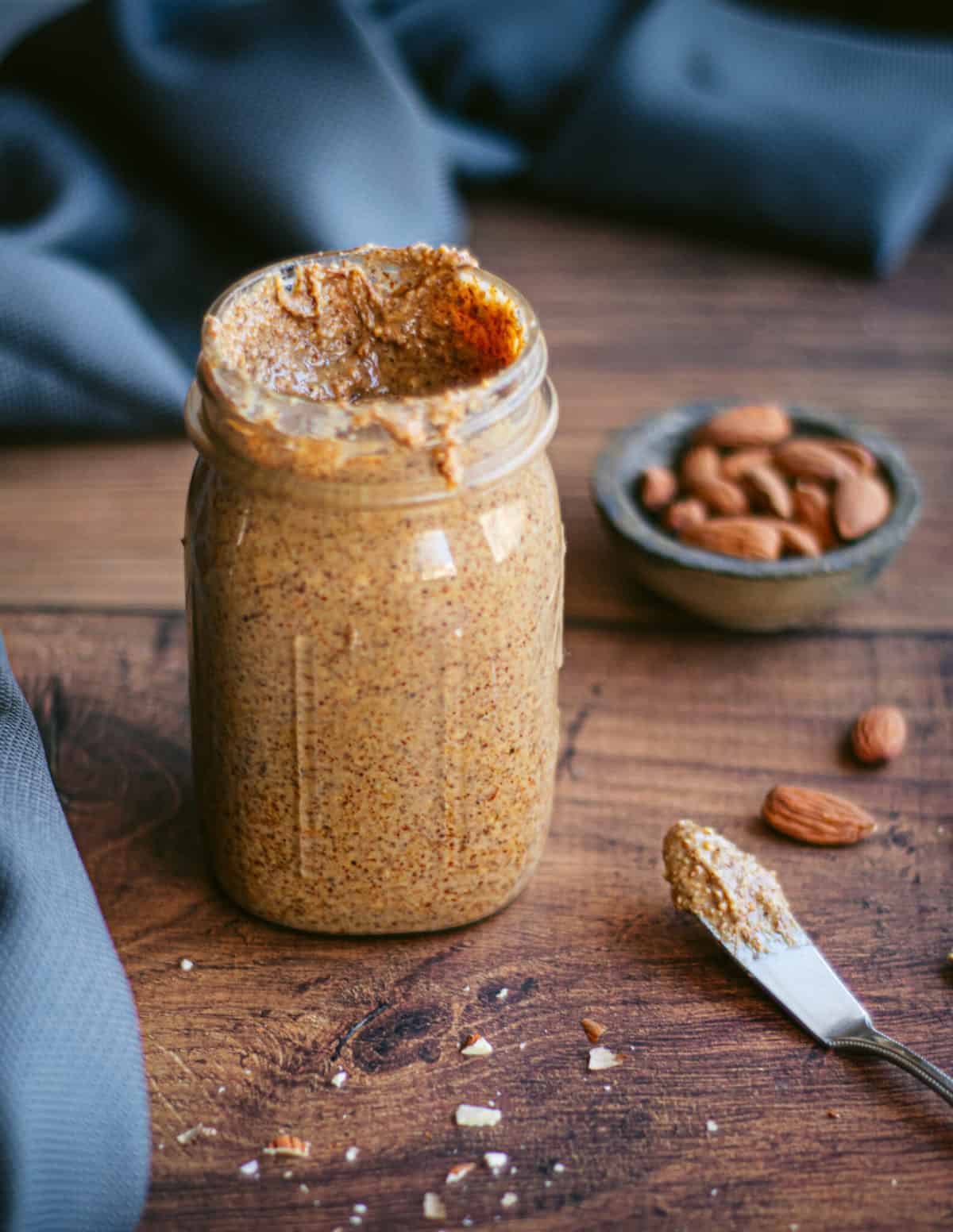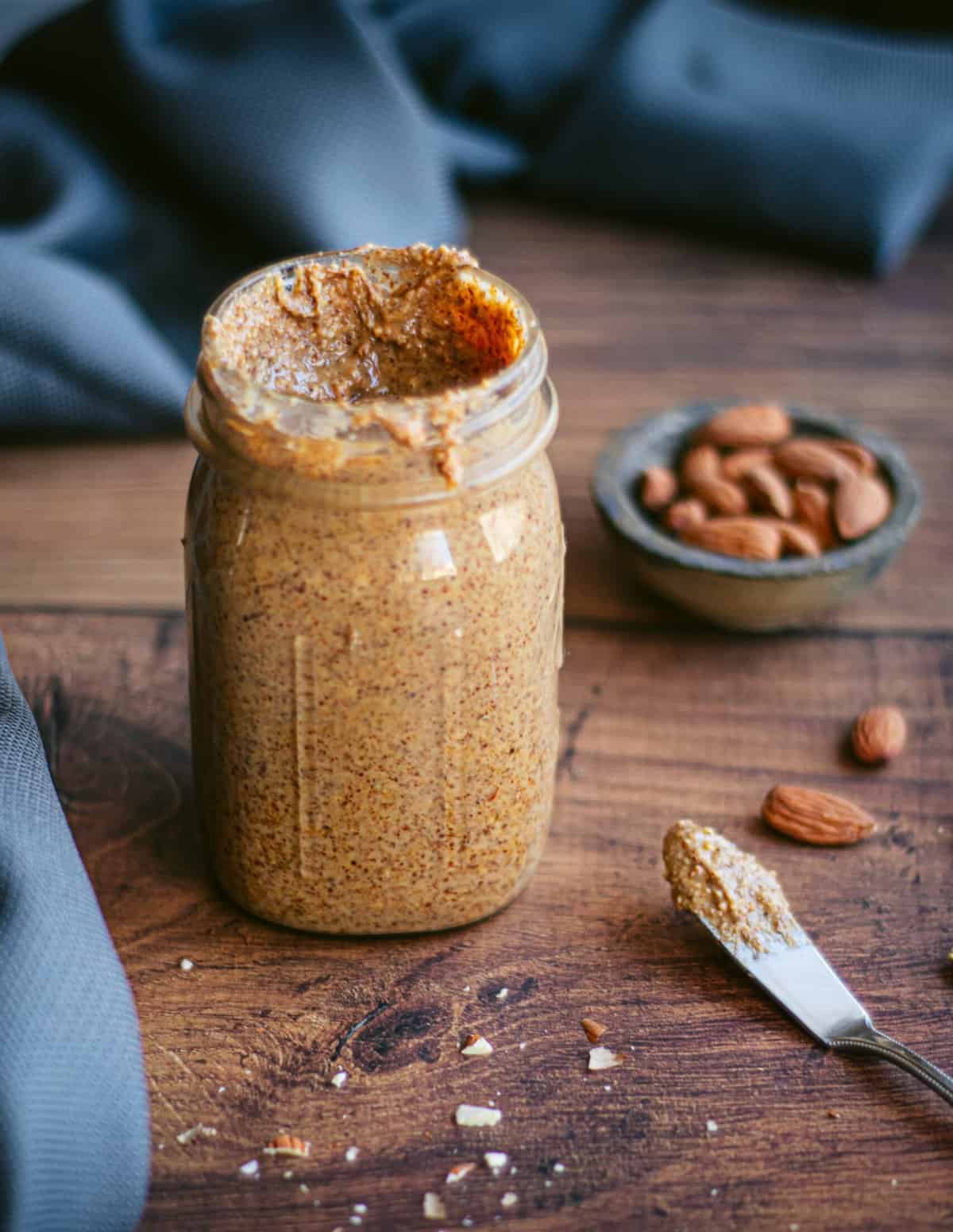 Smoked Honey
We like to drizzle Smoked Honey on our Breakfast Toast for a touch of sweetness and smoky flavor. Smoked Honey adds a delicious smoky flavor to any dish you typically use honey for. Try it on cornbread, in butter, or as an addition to a cheese plate.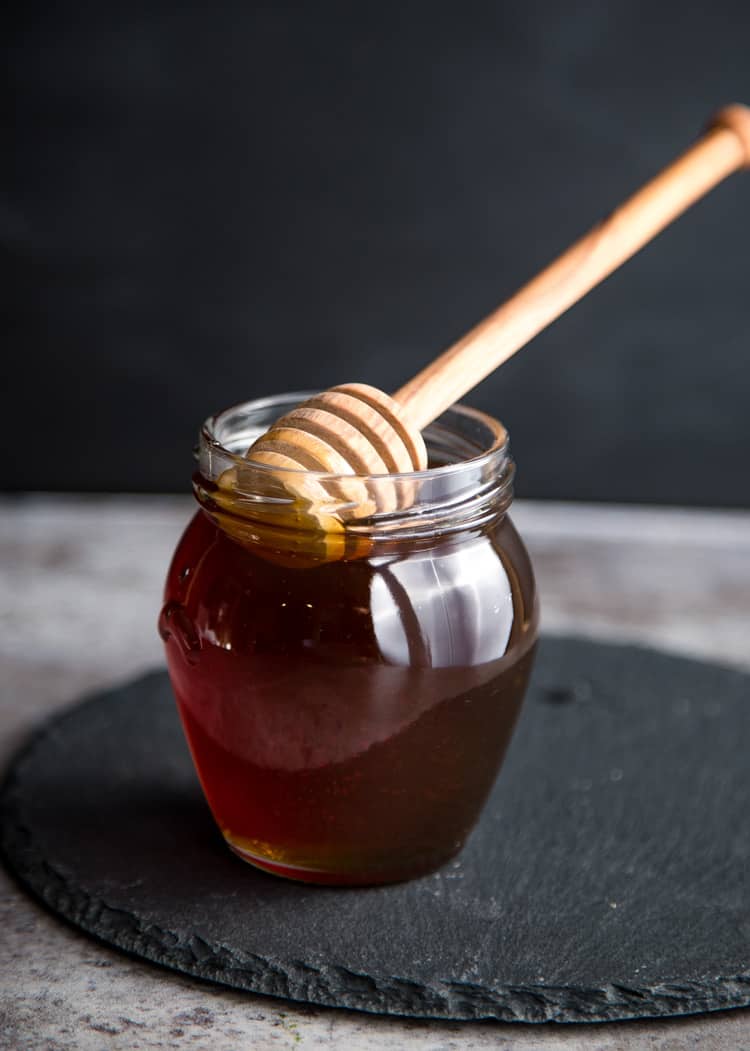 Ingredients for Smoked Almond Butter Toast
We keep it simple with a few key ingredients for this breakfast toast.
Bread – The toast is the base of your breakfast sandwich. We like to use whole and multi-grain bread for extra flavor and to keep you full longer, but you can use whatever type of bread you like (like gluten-free).
Smoked Almond Butter – Almond Butter is a terrific source of protein, with about 6 grams per 2 tablespoons. Almond Butter is also a great source of 'good' fats which help regulate your cholesterol and improve heart health.
Banana – We like sliced banana for the sweet flavor and smooth texture it adds to the sandwich. Bananas also help to regulate the digestive system.
Smoked Honey – A little drizzle goes a long way.
Chia Seeds – Chia seeds are another good source of protein and 'good' fats. They are also a great source of fiber and nutrients. Try adding them as 'sprinkles' on top of your morning toast.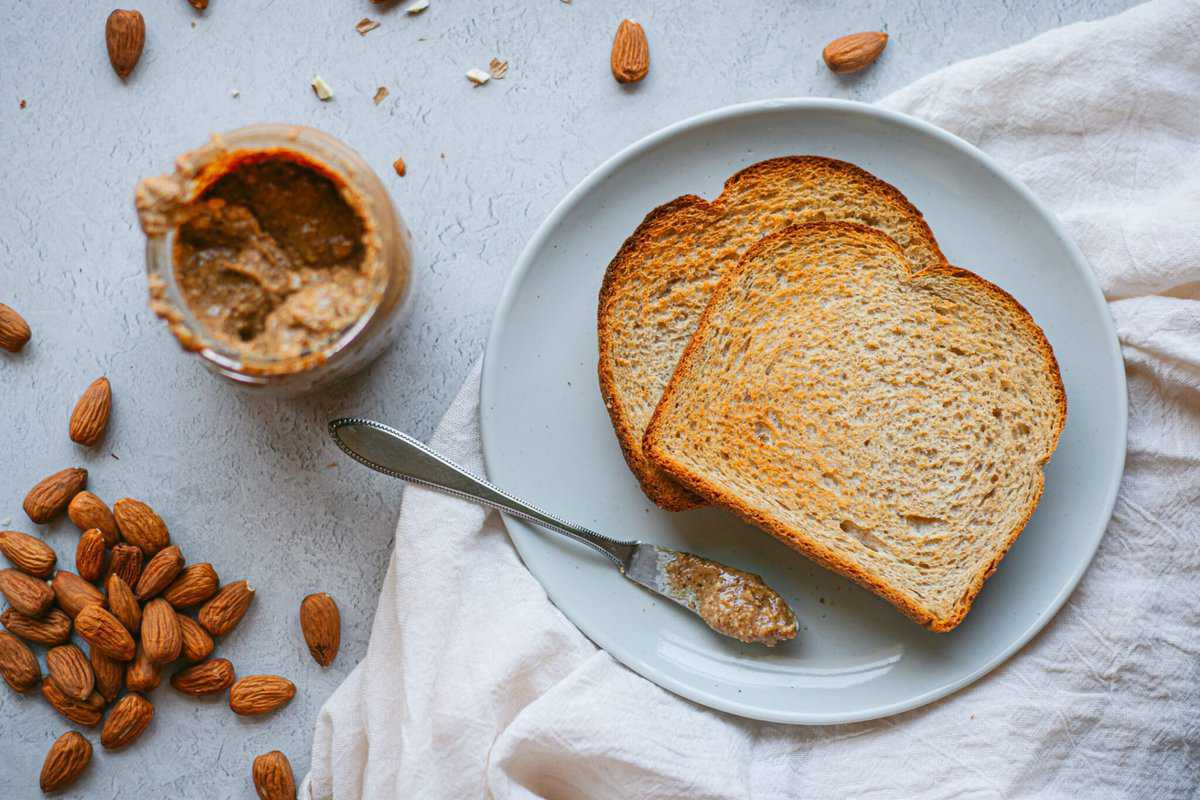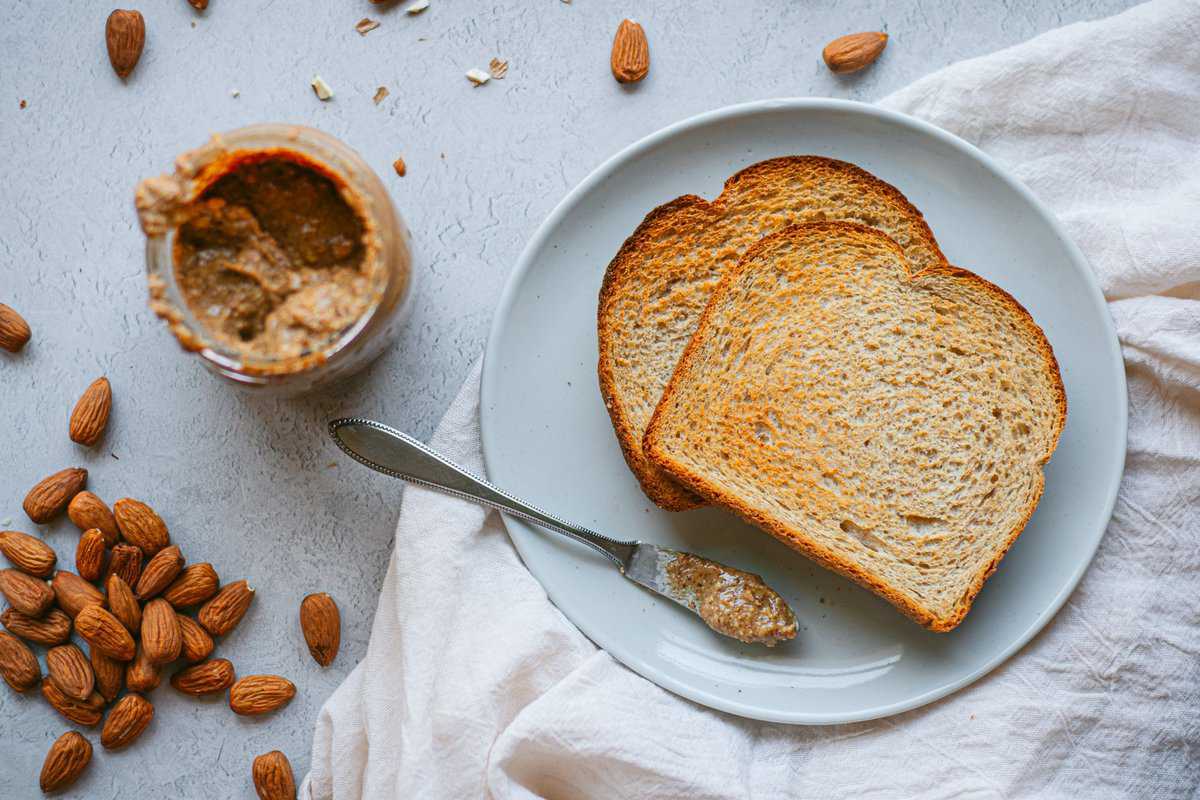 Substitutions
If you are gluten or grain free, you can substitute with your favorite GF alternative or a slice of sweet potato.
Almond butter can be substituted for another nut spread like peanut butter or hazelnut spread. You can also substitute whipped yogurt if you are nut free.
Bananas are soft and easy for little ones to slice and eat, but you can substitute with apples, peaches, or your other favorite fruit.
You can replace the smoked honey with regular honey, agave, cinnamon, or a light drizzle of chocolate.
If you don't have chia seeds you can use flax seeds, chopped nuts, coconut, or small granola instead. Or you can simply leave them out.
Let us know your favorite breakfast toast combinations in the comment box below!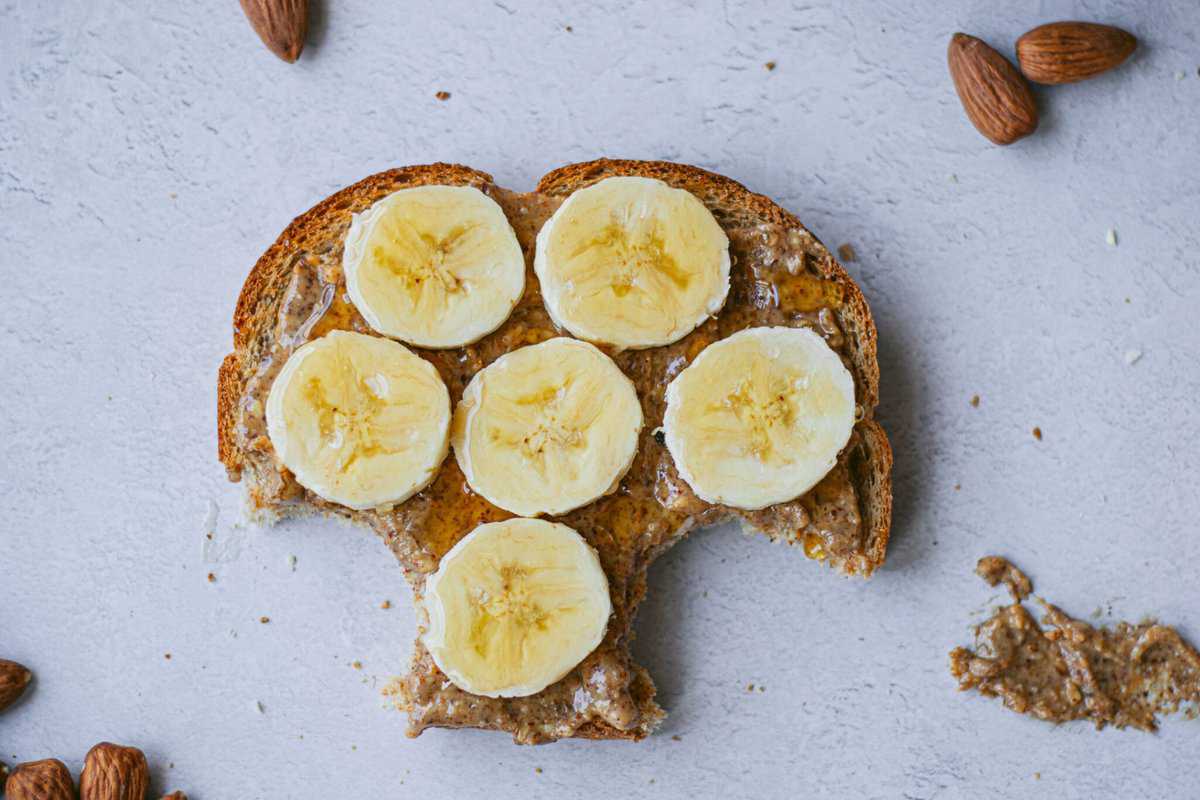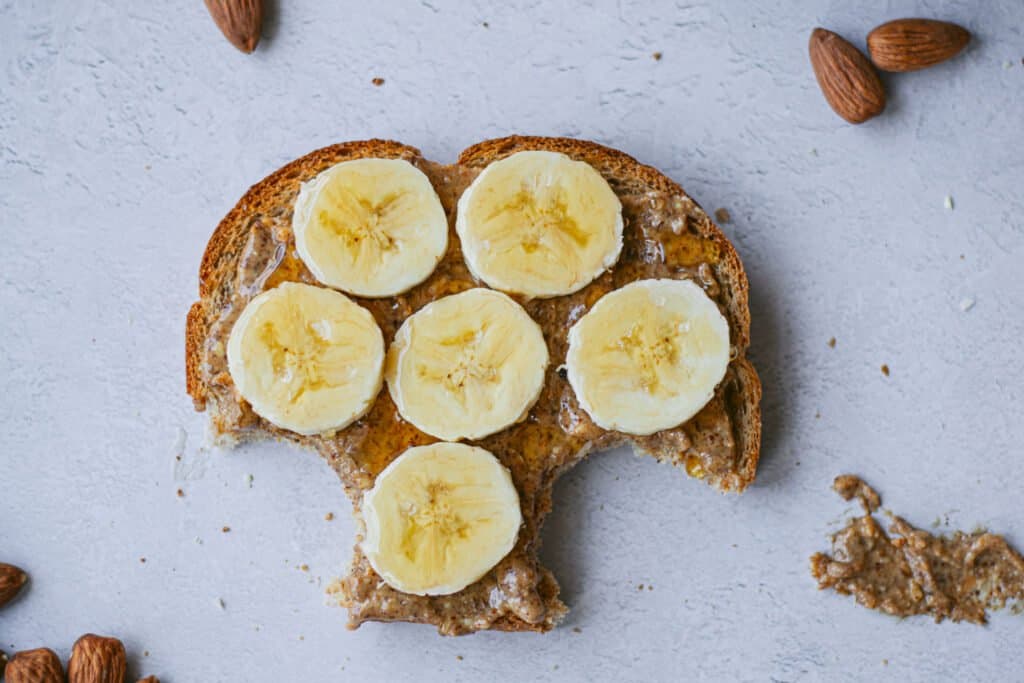 Other Tasty Breakfast Ideas
More Vegetarian Ideas
---
If you like this recipe we'd truly appreciate it if you would give this recipe a star review! And if you share any of your pics on Instagram use the hashtag #vindulge. We LOVE to see it when you cook our recipes.
---